This feature helps prevent accidental purchases and it's just a double confirm option. Of course, turning it on is optional.
On accepting the offer, a side panel shows up, on which the user is asked to click on the CTA button once again.
When they confirm it, the item gets added to their order.
The upsell confirmation screen also has a decline button as well so that users can click on it if they change their minds.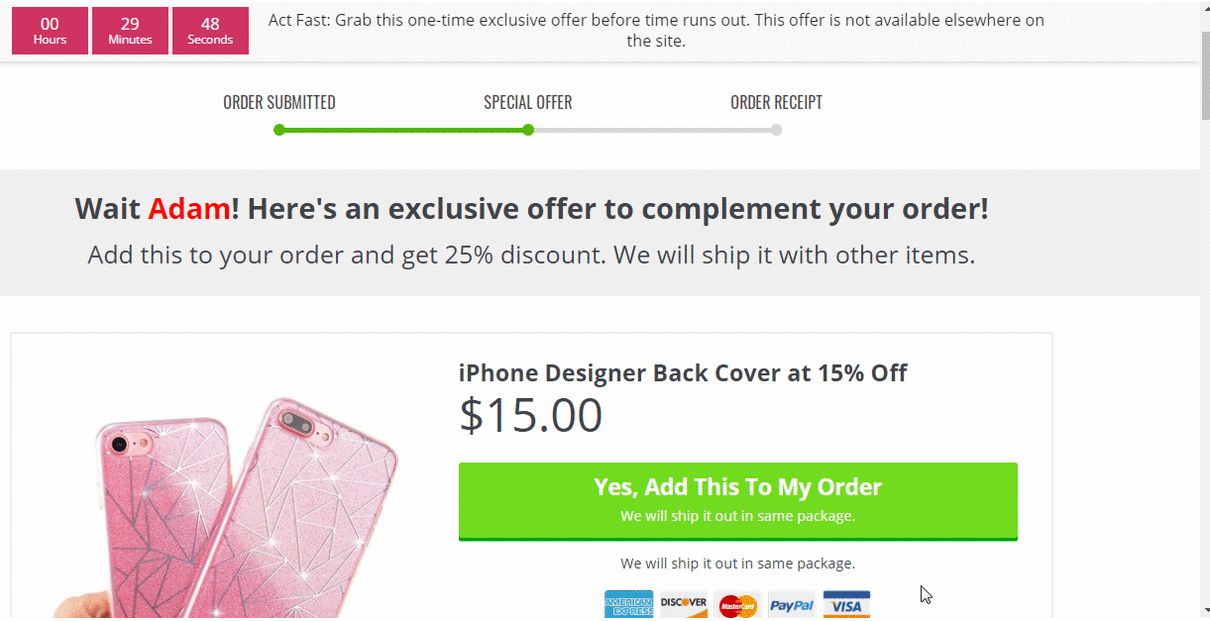 You can choose to enable or disable this option here.
Turning it on will ask your customer for confirmation to accept this offer.
This is how you can ask for confirmation every time the upsell offer gets accepted.