Here are some additional settings to configure for individual upsell offers:
Tracking Code
You can add a tracking code to your offers so you can track upsell sales from your ads.
You can add separate tracking scripts for viewing the offer and accepting the offer.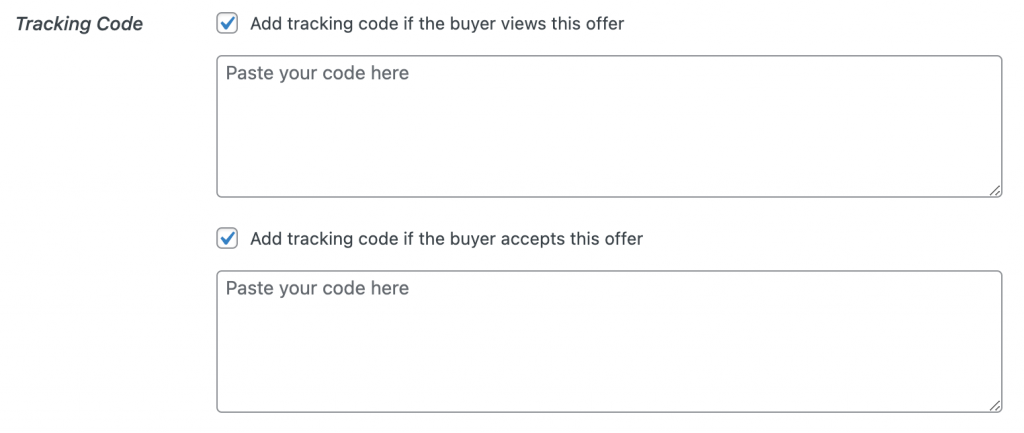 Terminate Funnel
You can choose to terminate the funnel when users accept/reject this offer.

Once you click on any of these options, the funnel will terminate if it fulfills this rule and the customers will be redirected to the Thank You page.
This setting is handy when you have multiple upsell offers in your funnel.