Let's say a customer bought items A and B.
Both products have two distinct upsell funnels associated with them.
But which one-click upsell will get triggered?
The answer is the one with the higher priority. You can set priority for your one-click upsell offers.
The system can decide which offer to trigger based on the priority you've set.
Here's how you can set the priority of an upsell.
Step 1: Go to the 'Settings' tab
Here you'll see the option to set priority for your upsell funnel.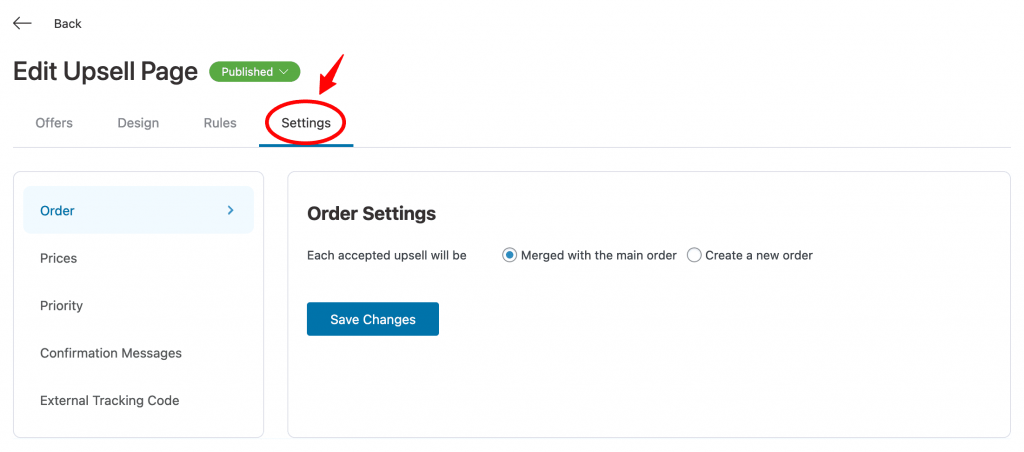 Step 2: Set the Priority
The priority ranges from 1 to 10, where 1 represents the highest priority, and it decreases as we go beyond the number 1.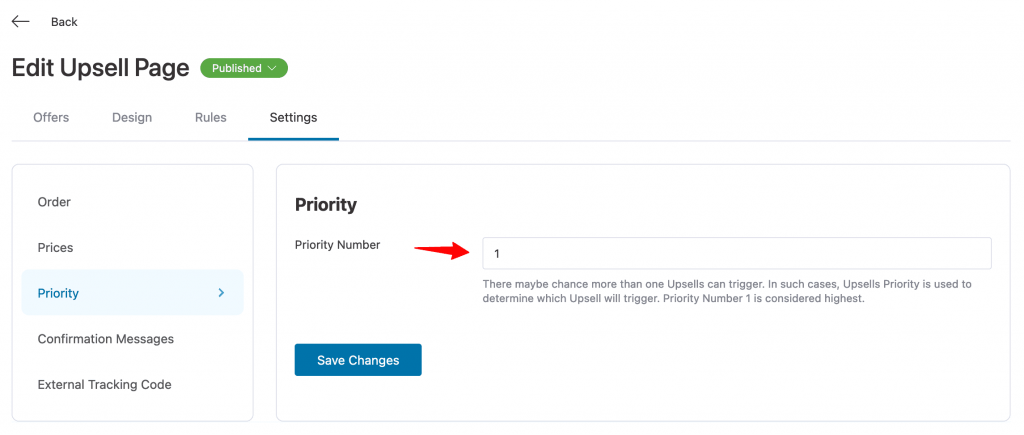 Once done, hit the 'Save Changes' button.
There you go! This is how you can set priority in case of multiple upsell offers.