The All-In-One Email Marketing Platform For WordPress

FunnelKit Automations helps you create broadcast and automated
campaigns without leaving WordPress.

Get FunnelKit Now

Organize Your Contacts And Nurture Relationships
Get into the driver's seat with 360 degree contacts overview, automations, broadcasts, integrated analytics & more.

In-depth Contact Profiles

It's never been easier to view all the details about your contacts at one place.

View contact profiles: Tags, lists, custom fields & more.

Purchase History: Orders placed, items bought, AOV etc.

Engagement: Track opens, clicks, revenue for each contact.

Email & SMS Marketing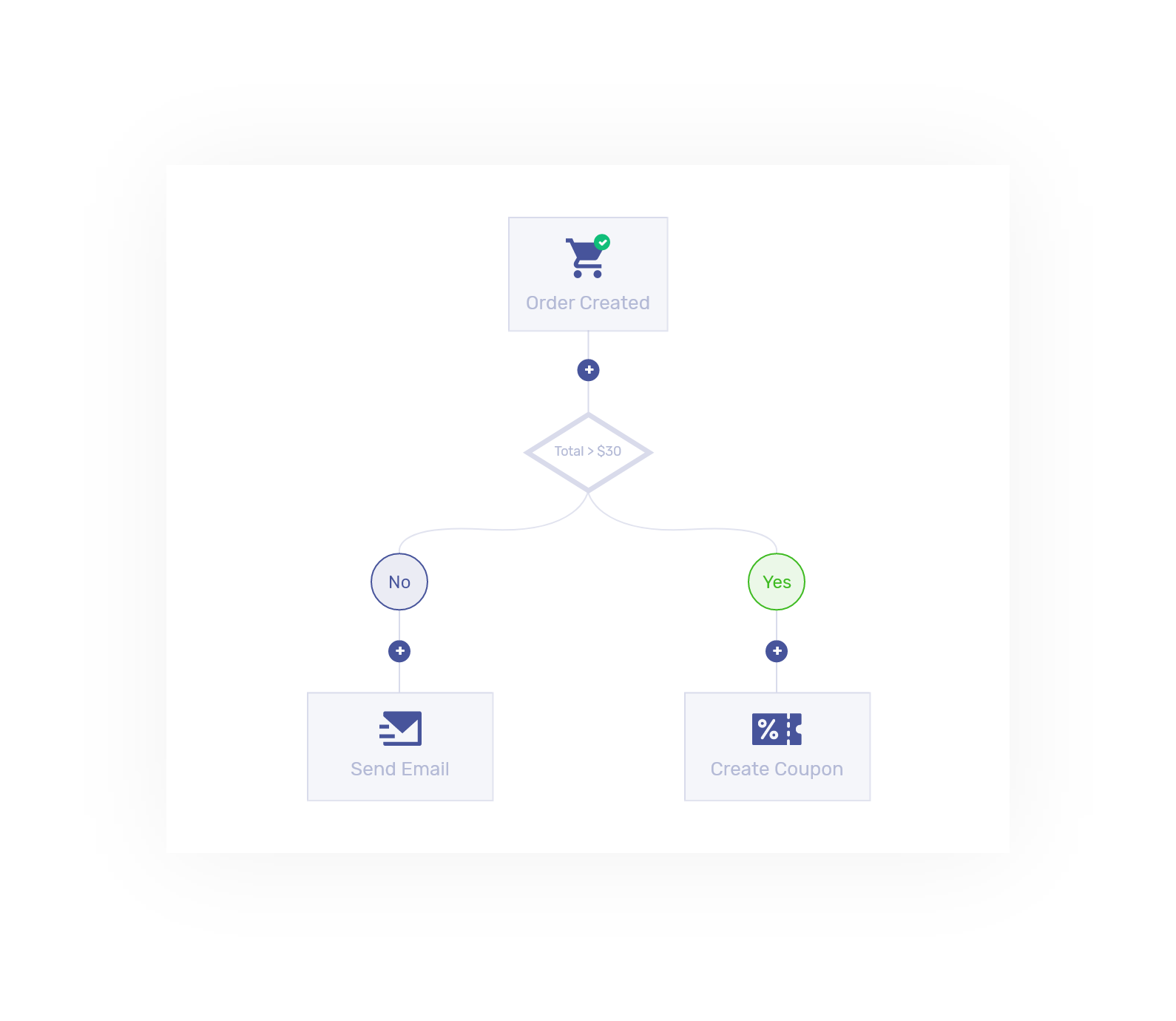 Build automated campaigns from scratch using our visual builder or import a pre-built workflow recipe.

Pre-built workflows: Import recipes with a single click.

Build from scratch: Use nodes to create workflows.

Analytics: Track opens, clicks, revenue made.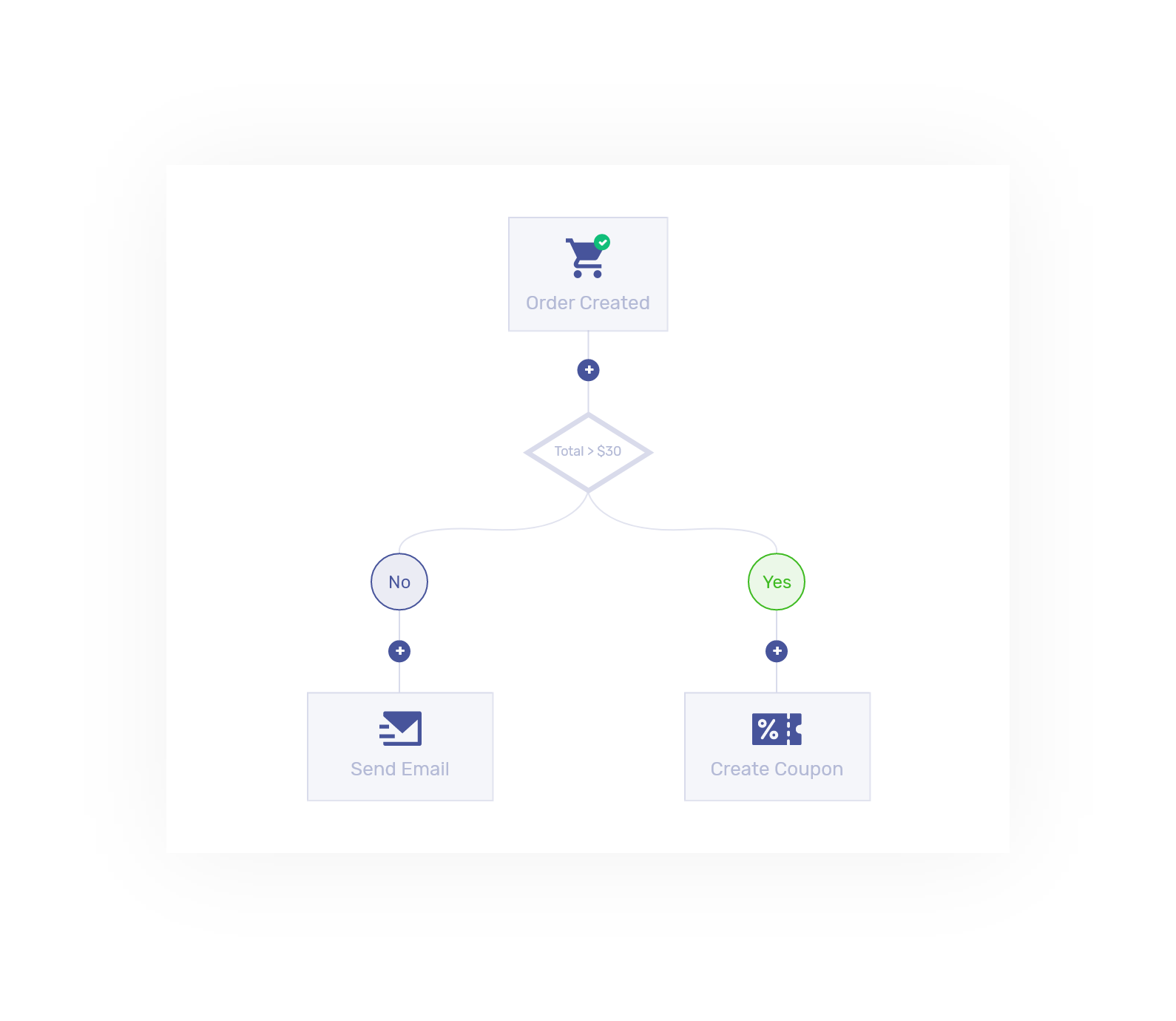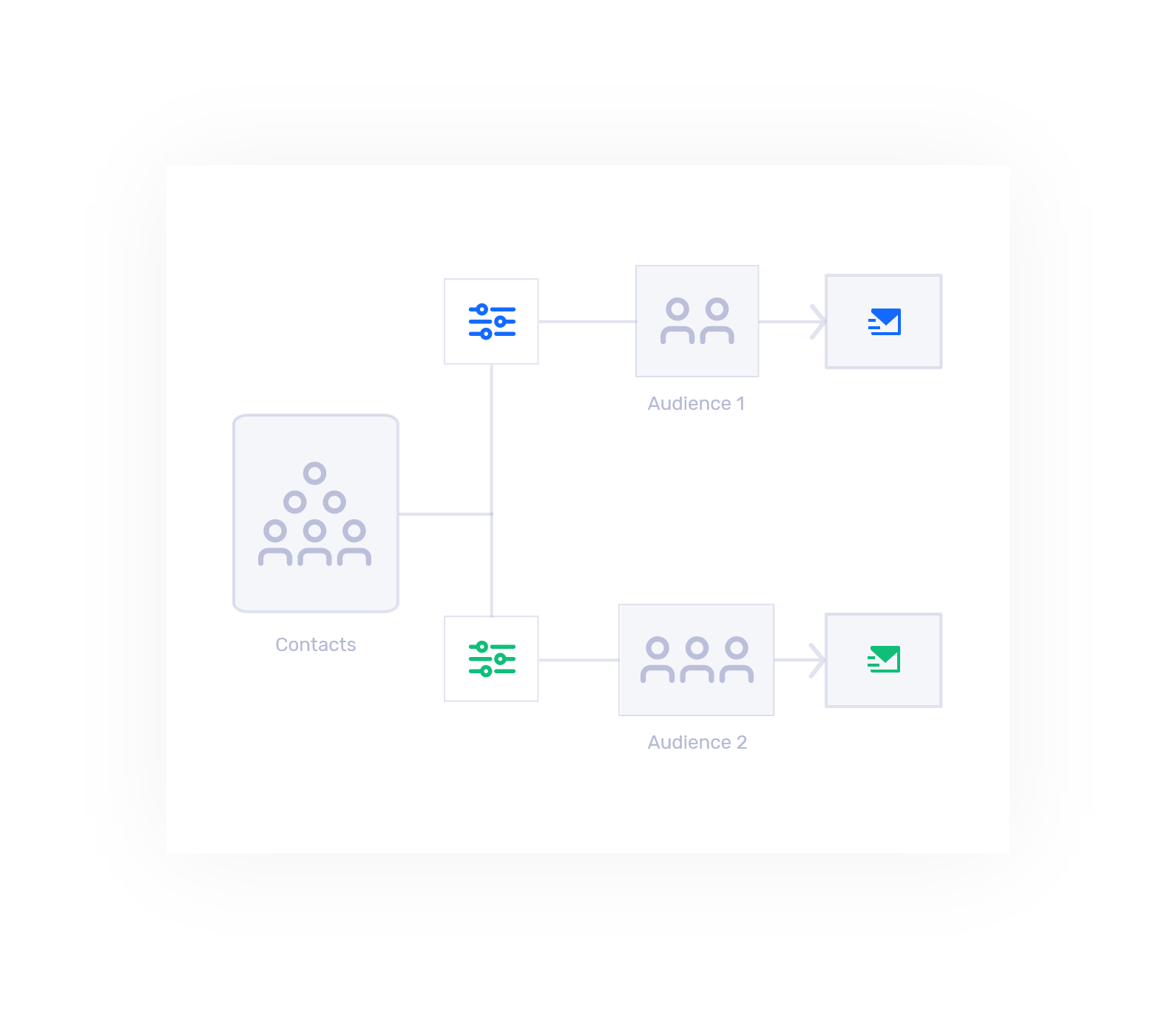 Broadcast Campaigns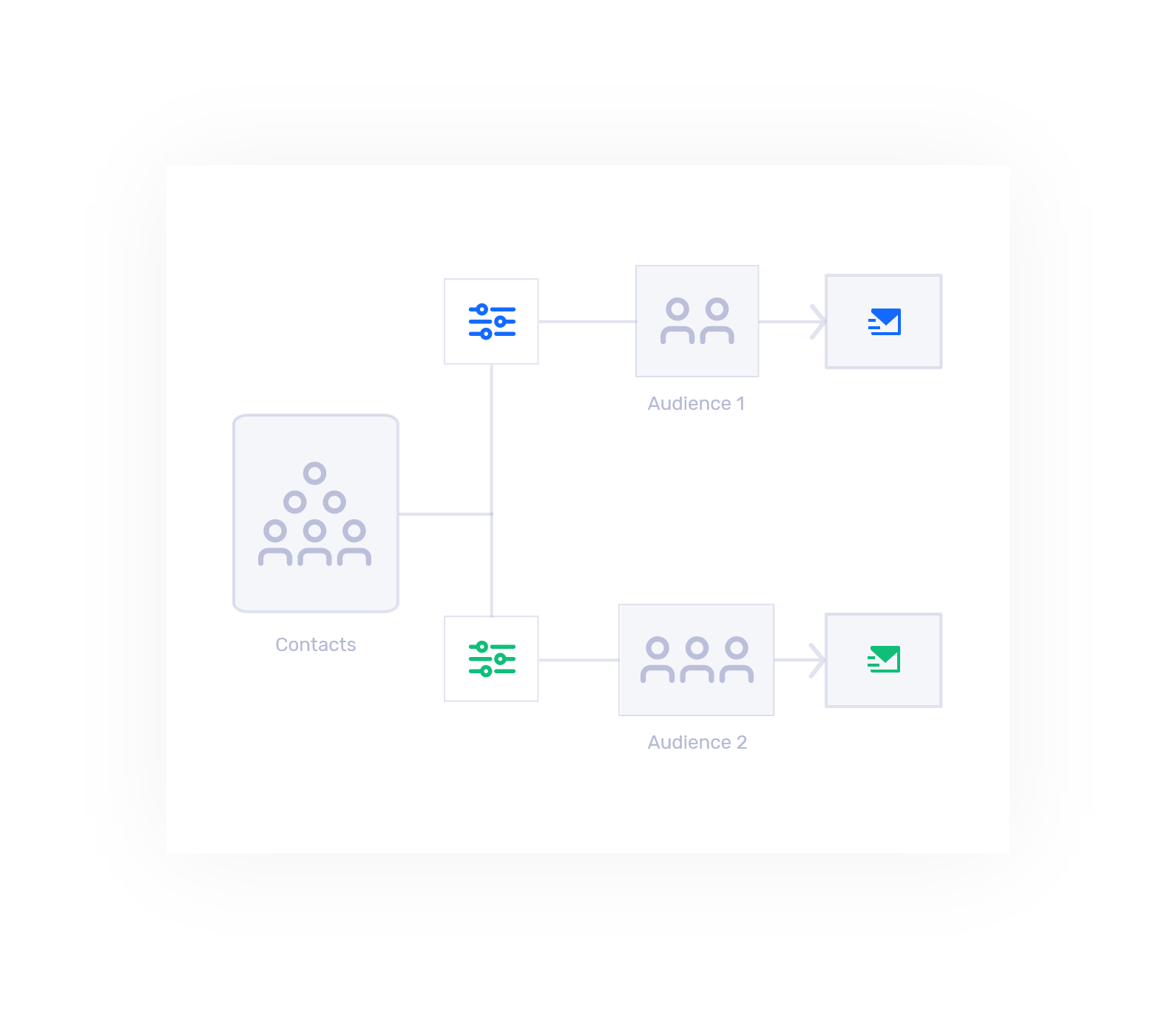 Bid adios to the batch & blast era! Get results with segmented broadcast campaigns.

Create Audiences: Based on items bought, AOV etc.

Create great emails: Use drag & drop email builder.

Built-in A/B testing: Split test campaigns with ease.

In-depth Analytics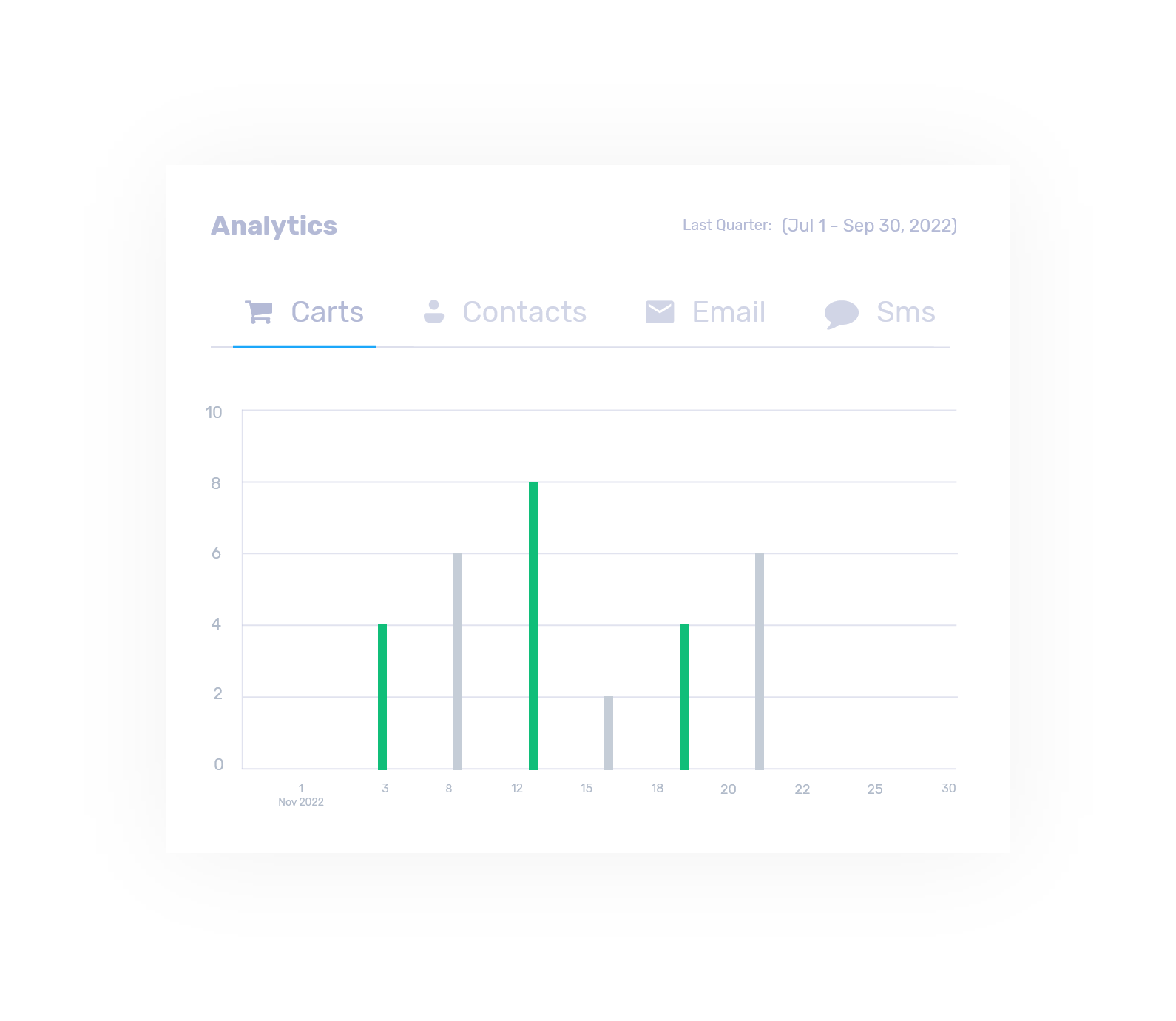 You can only improve the performance of your campaigns, when you have all the data at your fingertips. Now you do!

Cart analytics: View your cart recovery rate, lost carts etc.

Contacts added: See new contacts, unsubscribes & more.

Emails & SMSs: Every email's open rate to revenue made.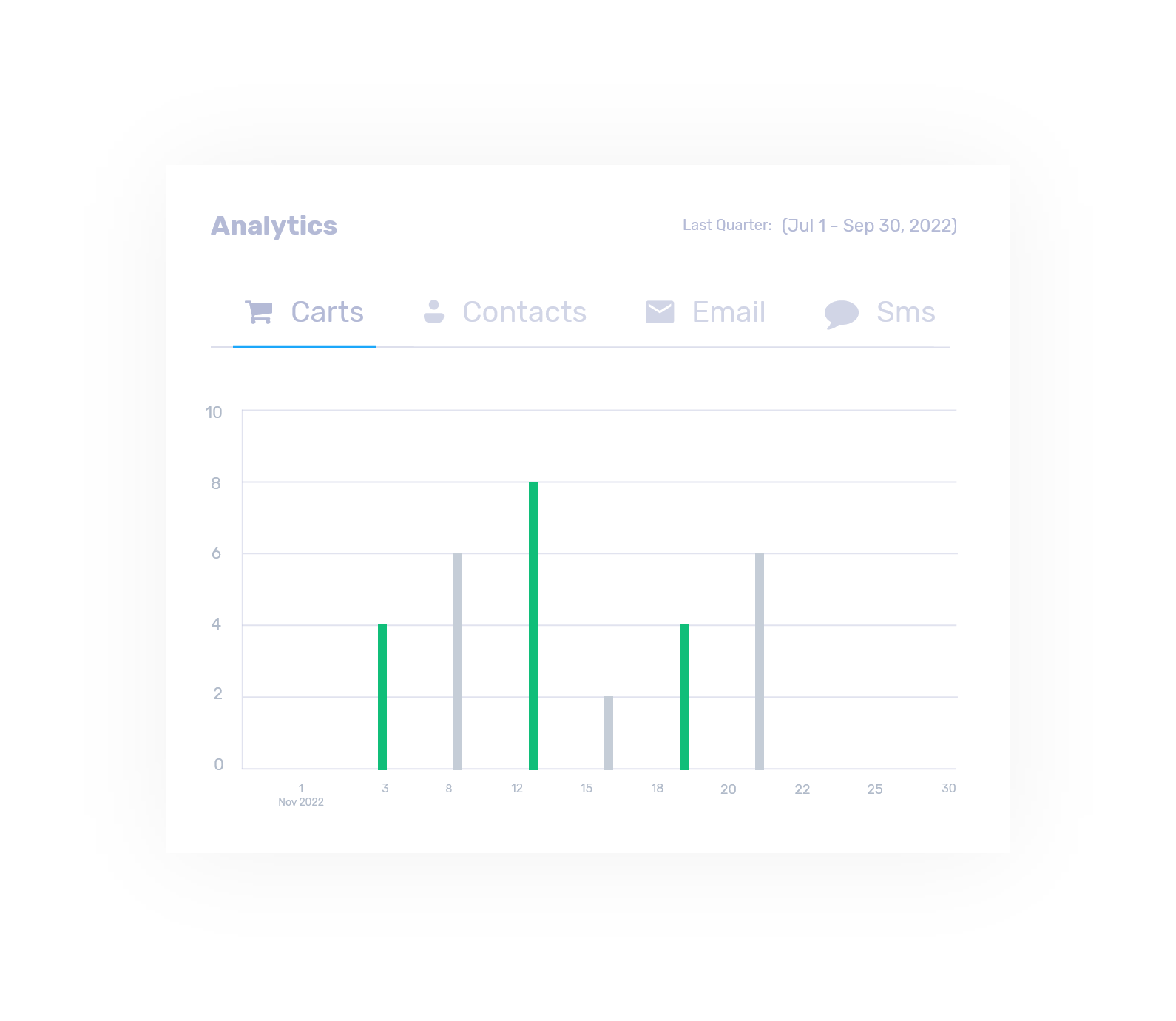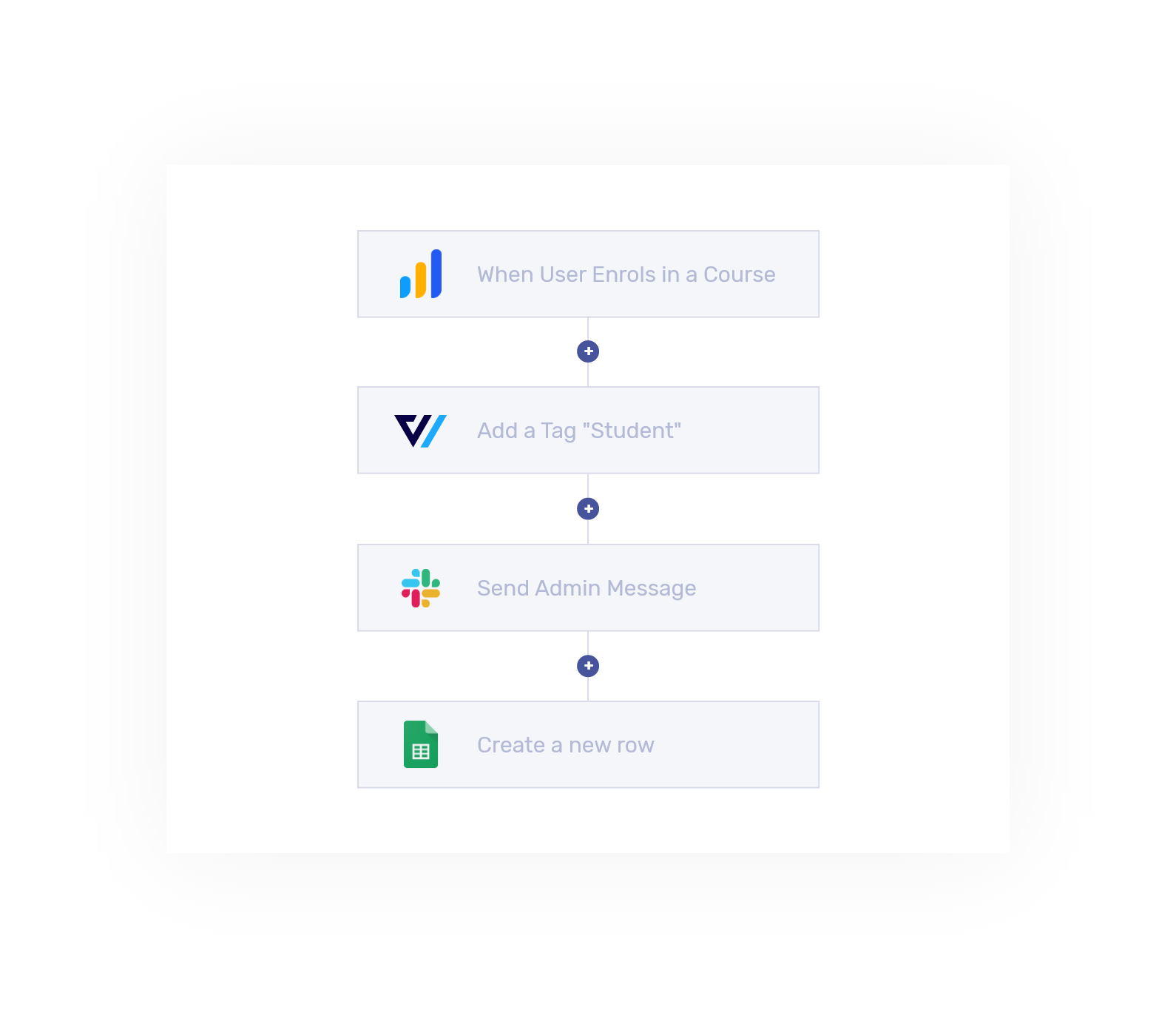 No-Code Workflows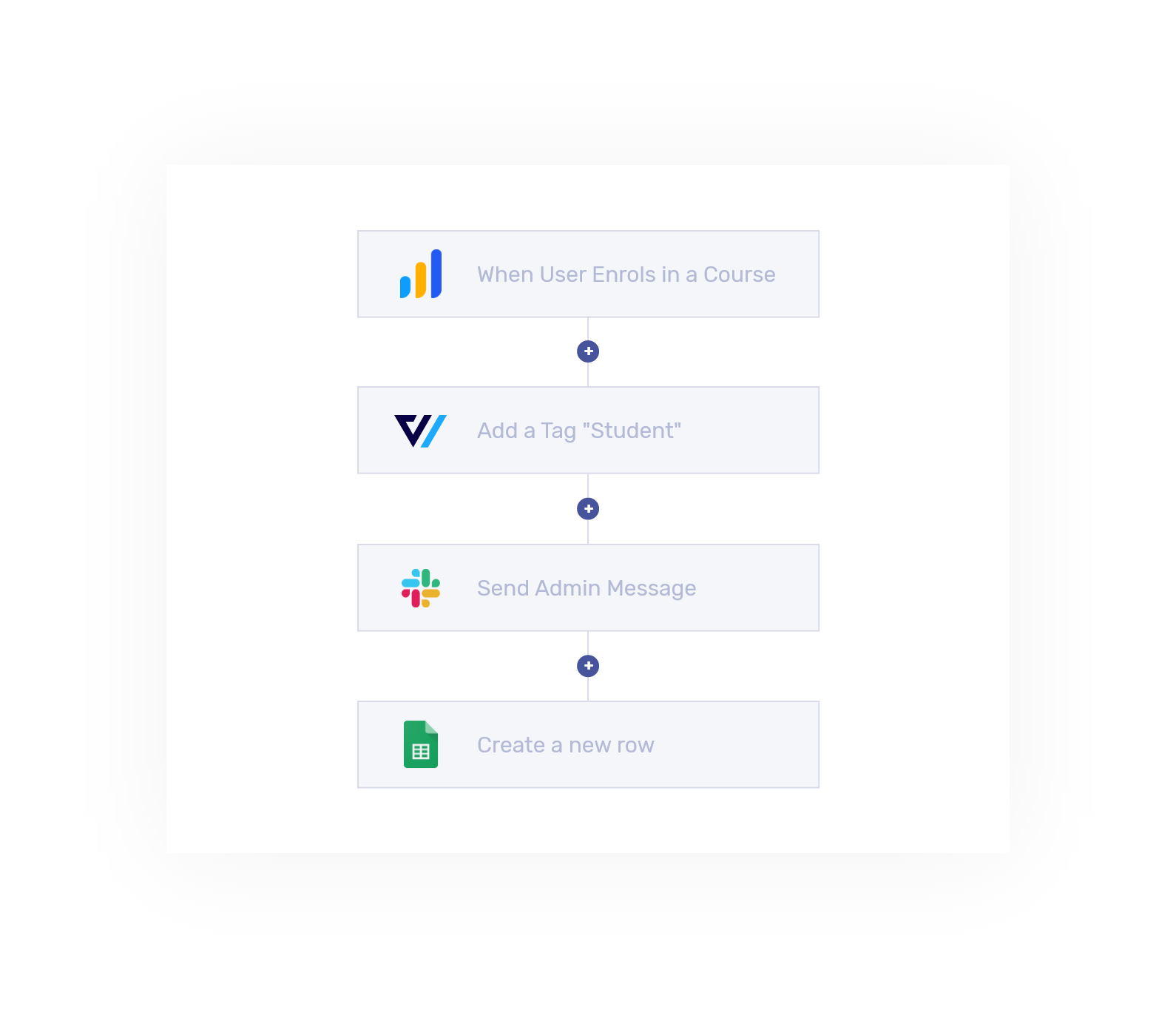 Make different plugins & apps talk to each other seamlessly. Create automated workflows that save your time.

Deep integrations: Thoughtful events and triggers

Conditional actions: Set rules to initiate actions

Task status: See updates in real-time to troubleshoot

The All-In-One Solution That Saves You Hundreds of Dollars

Imagine you need separate plugins for abandoned carts, subscription reminders,
CRM connection, workflow automation & more. FunnelKit Automations replaces them all!
Let's do the math.
WooCommerce Cart Abandoned -
$99/Yr
Not needed
WooCommerce Twilio -
$49/Yr
Not needed
WordPress based CRM -
$249/Yr
Not needed
WooCommerce Zapier -
$59/Yr
Not needed
WooCommerce Follow Up -
$99/Yr
Not needed
Workflow Automation -
$149/Yr
Not needed
CRM Integration Plugin -
$99/Yr
Not needed
...... And many more. You get the drill?
$99/Yr
Included
You'll save at least
$799/yr
That's not all, no more:
Wasting time on finding different plugins

Managing updates and code conflicts

Going to different companies asking for integrations.

"Already recovering 7% of my abandoned carts!"
Thank you for FunnelKit Automations, Daman, Tavleen and team! Connected Zapier to InfusionSoft, 3 emails and 2 text messages with 10% off coupon in the last email/text. FYI there's one more purchase of over $400 which I know for a fact was recovered using FunnelKit Automations. I hope to get my recovery rate up to 20% but I'll take the ~7% as a good start!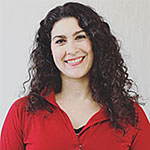 Wardee Harmon
Founder, Traditional Cooking School
FunnelKit Automations Integrates With Over 100+ Apps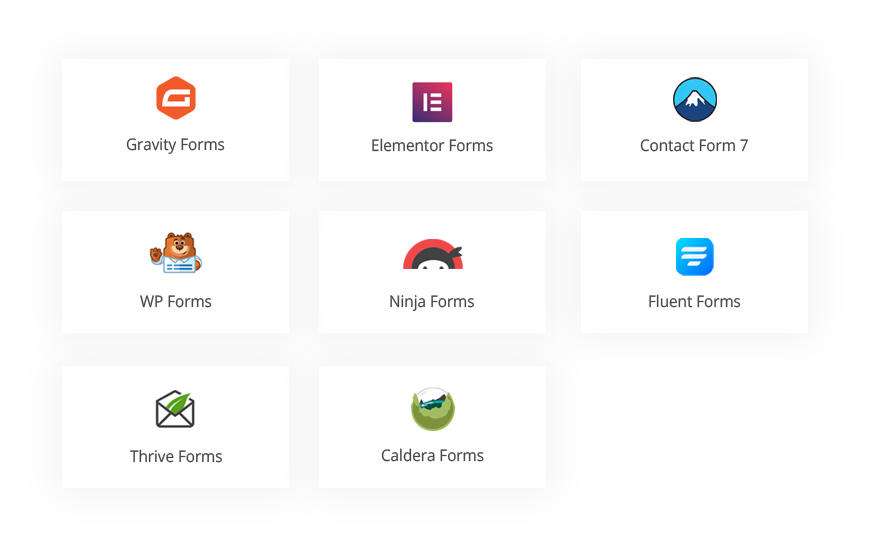 Forms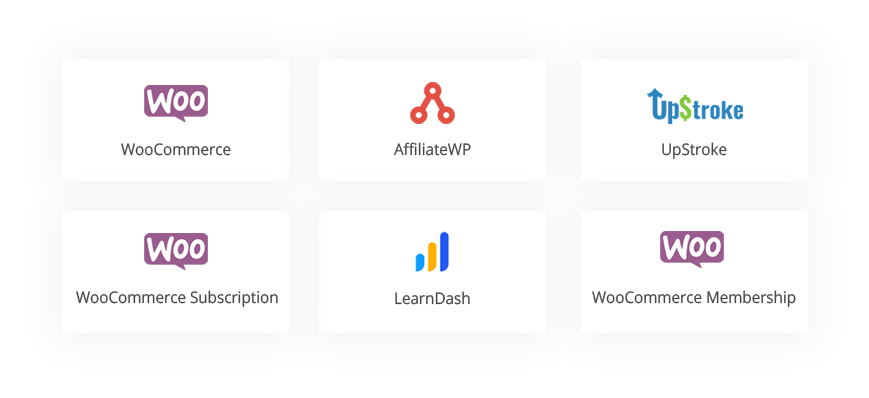 eCommerce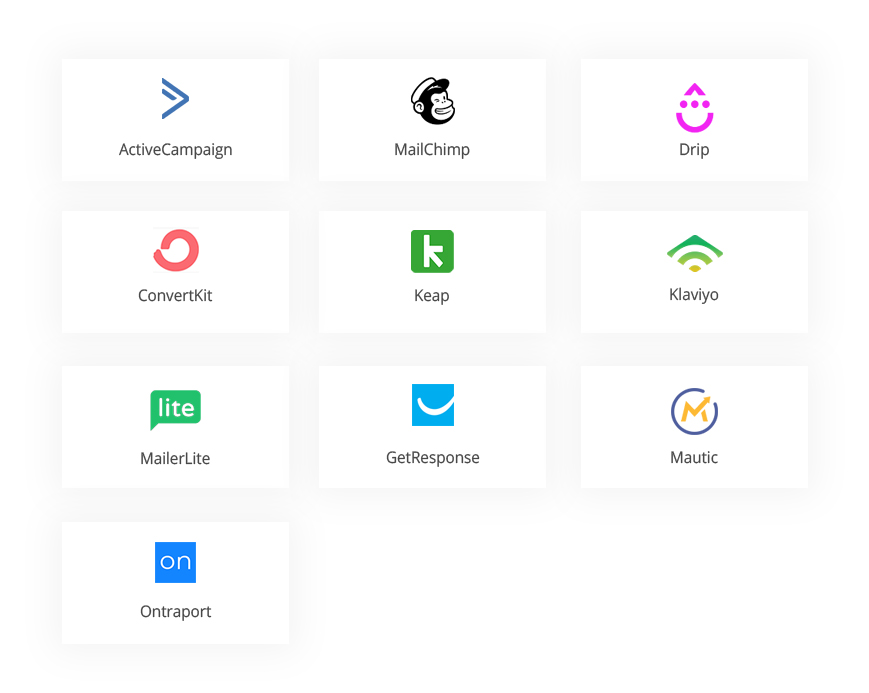 CRMs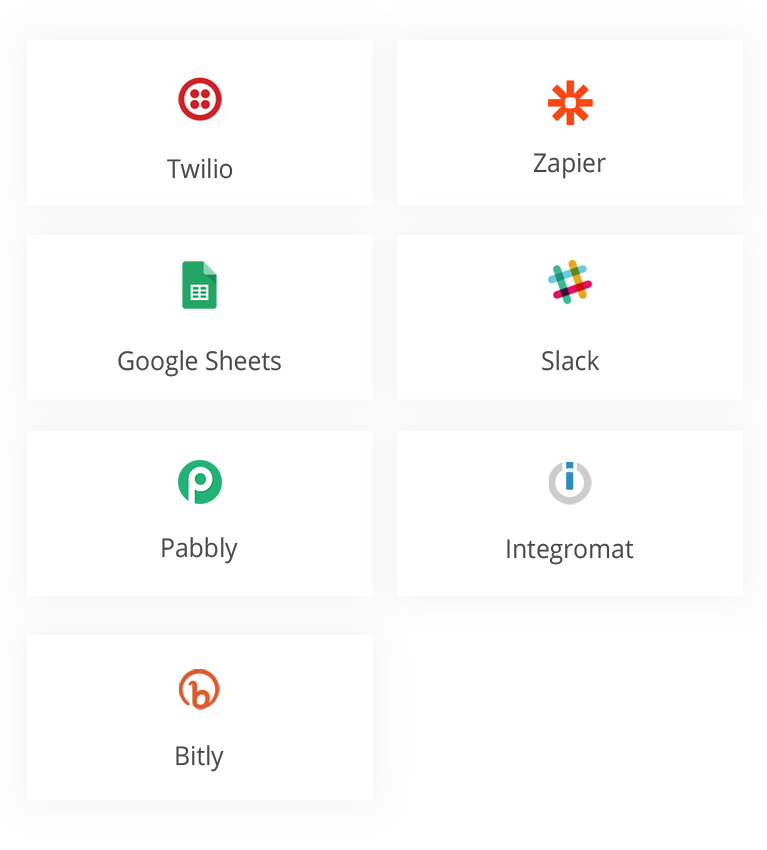 Communication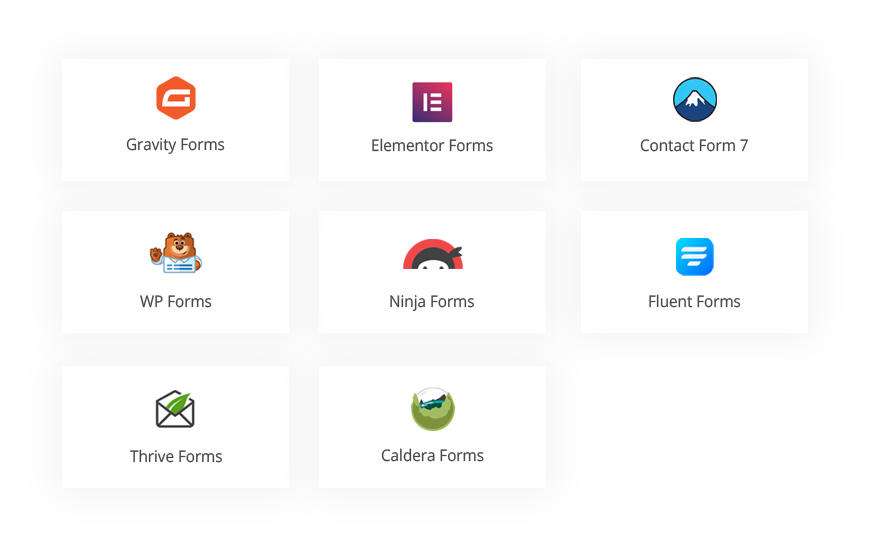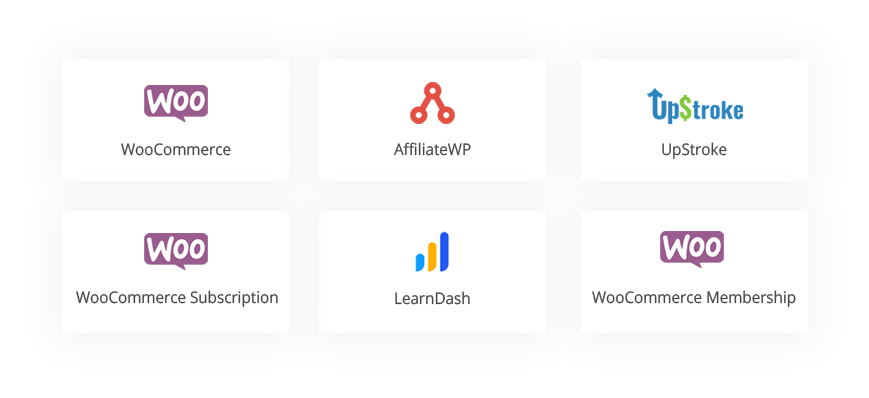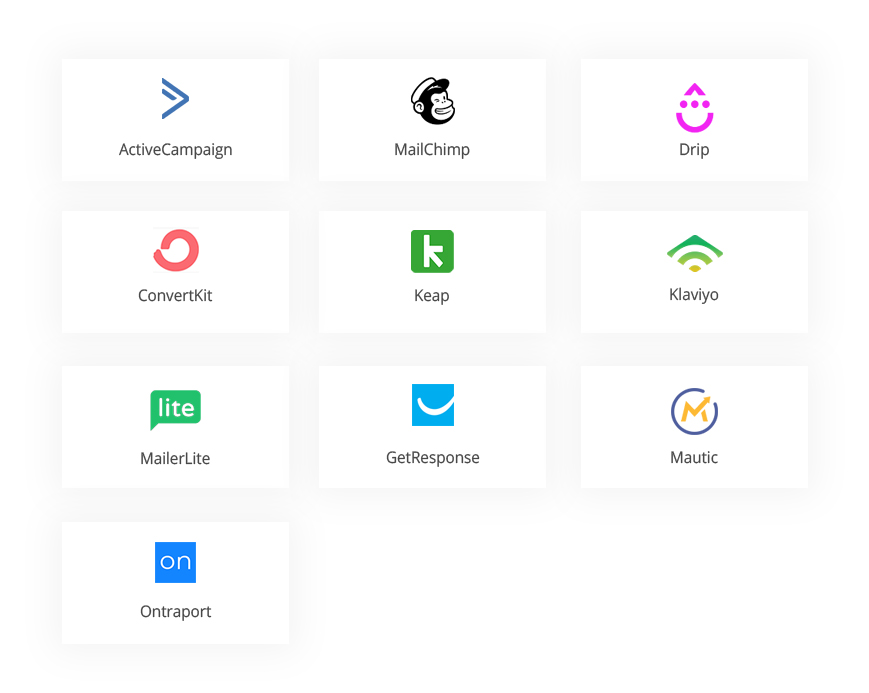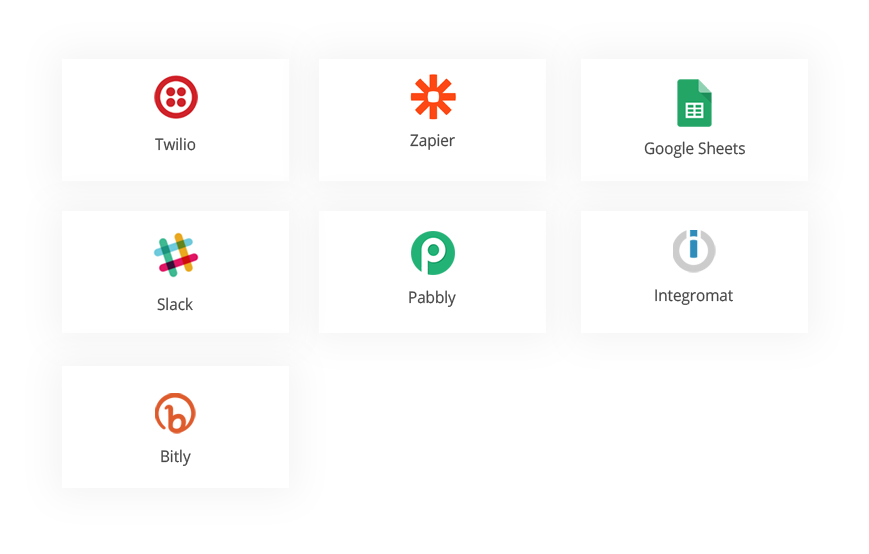 "Using email and SMS both to recover carts, working flawlessly!"
I've been using FunnelKit Automations and so far recovered 20% of my average daily revenue. I'm using SMS and email for cart abandonment, both work flawlessly. Also using the 'Send to Zapier' option to collect data on a Google sheet. I compared my website's loading speed with and without FunnelKit Automations, it didn't affect the load time all that much! Very happy with the product so far!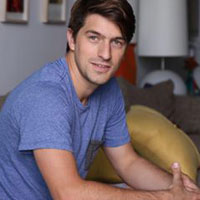 Borja Obseso
Founder, CreativiU Elite
Get Started With Your Marketing Automations' Journey

Pick a plan that suits your needs

Automations
Normally $149

$49.50 Savings*

Increase Revenue with Automations

Get Started
Use on 1 Site
Automations

Contact Profile

Analytics
Broadcast
Integrations
Plugin Updates
One Year Support
Automations + Funnel Builder
Normally $399

$149.50 Savings*

Maximize Revenue With Sales Funnels

Plan available for 2 Sites & 30 Sites
Optimized Checkout Pages
One Click Upsells
Order Bumps
A/B Testing
Lead Generation
Plugin Updates
One Year Support
"It's working like clockwork! Genius product!"

FunnelKit Automations is EXCELLENT! I am using it mainly for the subscription side of things to ensure I get people back to the site after failed payments and reduced rates for cancellations. So far it is working like clockwork! I have many more emails I want to set up with it, but I am swamped. It came out at just the right time. Genius product, I am loving it. Now to integrate FunnelKit Automations with those checkouts for abandoned carts You ladies and gentlemen are awesome!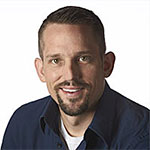 Blake Rudis

Owner f.64 Academy

Got Questions? We've Got Answers

Here are some of our most frequently asked questions. If your question is not listed here, then please
contact us
.
Q1. Is FunnelKit Automations a replacement for my CRM?

Yes, FunnelKit Automations is a full replacement of your CRM.

Q2. Is there a limit on the number of emails I can send out?

No, there's no limit on the number of emails because all the emails are routed via WordPress SMTP or your CRM. We recommend you to use services like Amazon SES, Mailgun, Sendgrid.

Q3. How is FunnelKit Automations able to replace multiple plugins for me?

FunnelKit Automations has a workflow automation builder at the heart of it. It connects various WordPress plugins with each other and your site with your CRM. It can pull off typical use cases. For example, when a Gravity form gets submitted, create a coupon in WooCommerce and update a custom field Active Campaign. You don't need different plugins for this!

Q4. Will FunnelKit Automations affect my site's performance?

Not at all. FunnelKit Automations is engineered in a way that it doesn't store data in the WordPress database. Instead, it keeps them in a custom database. FunnelKit Automations does not run any queries on the front-end; hence never impacts your load time in any way.

Q5. How many CRMs does FunnelKit Automations connect with?

FunnelKit Automations connects with many CRMs right now, and we're continually adding new to the list. Drip, ActiveCampaign, Convertkit, MailChimp, and InfusionSoft are to name a few.

Map The Entire Journey of Your Leads & Customers

With timely automated campaigns & on-brand newsletters, you're all set to engage and sell.

Grab Our Exclusive Bundle