This is really exciting!!
We're stoked to reveal that FunnelKit Automations, the WordPress Marketing Automation engine is getting a powerful Automation Builder.
FunnelKit Automations allows you to create rule-based workflows for your abandoned cart sequences, post-purchase follow-ups, send broadcast emails and SMS campaigns, track the performance and do so much more!
And now with the next Automation builder, it's all set to join the league of players like ActiveCampaign, ConvertKit, Drip, Klaviyo, and more.
Watch to find out what's new builder is all about!
The Highlights Of The Next-Gen Automation Builder
There's just so much that's going to change with the Automation Builder and we don't want to go too deep here!
We really want to limit ourselves to revealing just a few of the important highlights.
First of all, there are six fundamental nodes of the Automation Builder: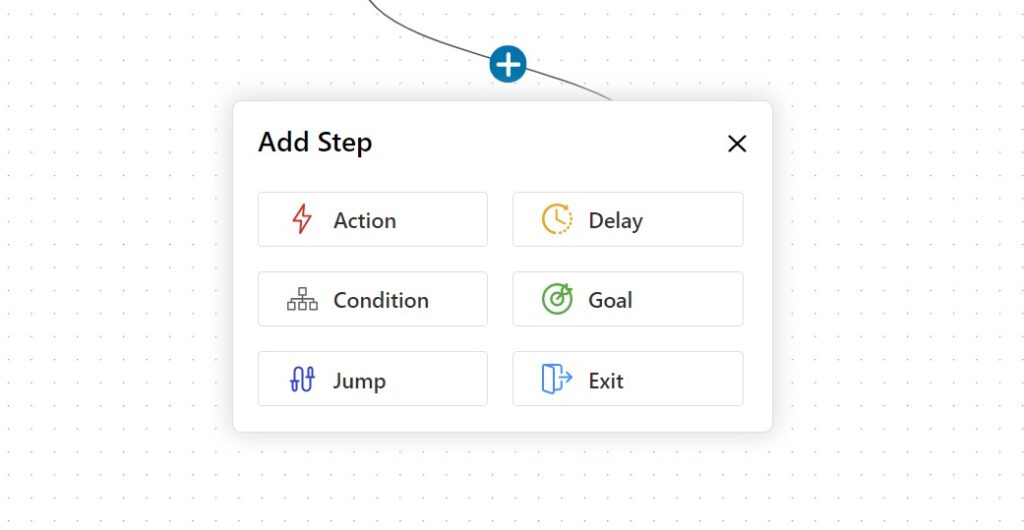 Action: To define actions such as 'Create Coupon', 'Send Email', 'Add a tag' and more.

Condition: To define specific conditions such as 'Product purchased', 'Category of purchase', 'Geography', and more.

Delay: Add delay in minutes, hours, days and even set delays to perform the action in the timezone of the user. You can define the exact time here.

Goal: Define goals for your automation. For example, product purchased, a specific product purchased.

Jump: Skips and moves to a particular step in the automation.

Exit: Terminates the automation
Re-Imagining The Automation Canvas
We've re-written about 800 events, merge tags, conditions, goals and more to allow you to create more complex automations.
You can now birth bold ideas and bring them to life without experiencing any technical limitations.
For example, here's an abandoned cart automation with the branching logic: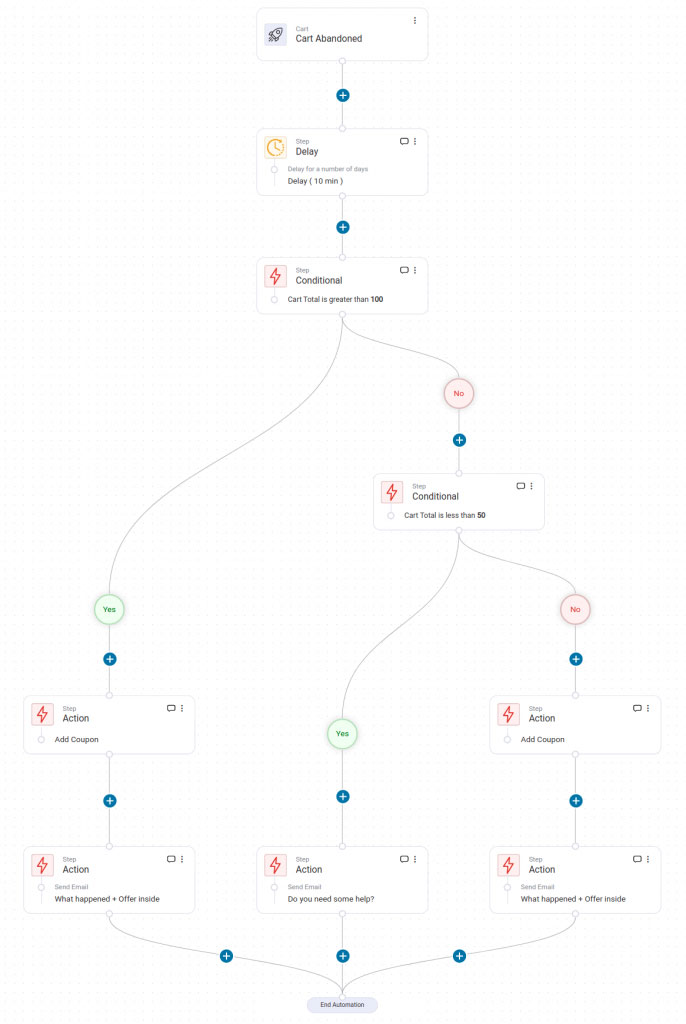 As you can see there's no limitation on how many conditions, actions and goals you can define.
You can go for as long as you want to bring that idea in your mind to life!
Building Goal-Based Sequences
Being able to add goals to your sequences can make it all very powerful.
For example, when a form gets submitted, send a sequence of emails. The goal of the campaign is 'product purchased'.
This means if any email in the sequence leads the recipient to place an order, the next email in the sequence will not go.
You can even create product-specific goal- when a particular product is purchased, then the goal will be declared met.
The Beginning of Many New Things
That's certainly not a wrap!
The objective of this super short post was to give you a sneak peek into what's coming your way.
There's so much that you can build with it! But we wanted to limit ourselves to giving your a quick overview of what's coming.
It will be a total game-changer and we can't wait to put it in your hands!
So stay tuned and keep your eyes peeled for updates.
Go to our Youtube channel, hit subscribe and join our private Facebook group to get the first dibs.