This is not just an update! It's going to potentially change the way you visualize, test, and scale your funnels!
We did give a glimpse of it here - but this post marks the official release of the Funnel Builder 2.0 version, which we're very excited about.
You've given us consistent feedback on our Facebook group, support platform, Youtube channel - thanks a ton for that.
We'd not have been able to push a release as major as this one without the contribution of our valued users!
Let's look at what all is packed into this release.
1. Canvas Mode
In the earlier version of the Funnel Builder, we only had the 'Steps' tab.
This is how the Steps tab looks: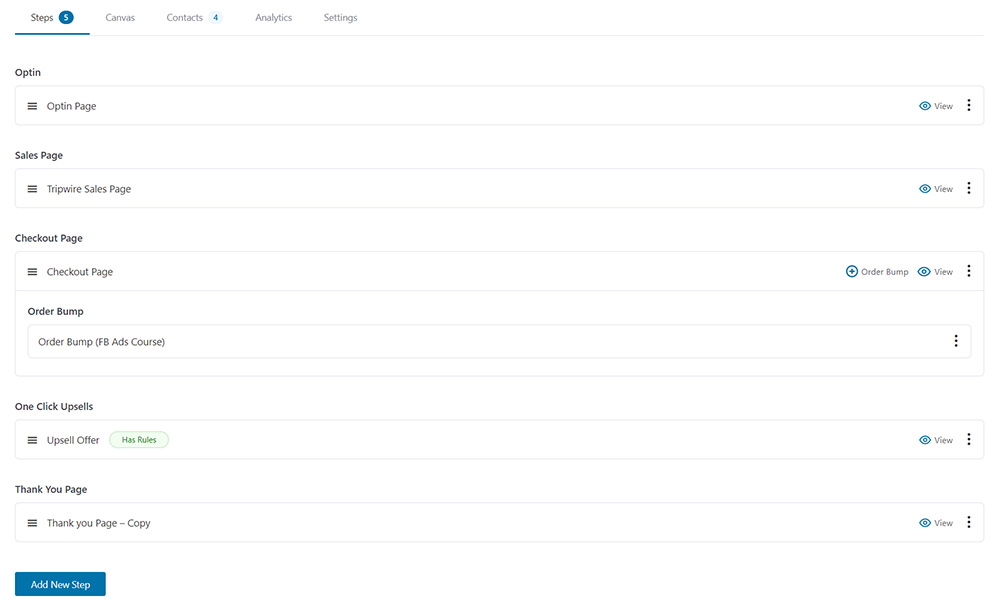 The Steps tab allows you to add new steps to your funnel.
You can choose from opt-in, sales, checkout, order bump, one-click upsell, and thank you page to add as a step to your funnel.
But the visualization component was missing.
If you want to see how many contacts entered your funnel after it went live, you'd have to click on the Contacts tab and view it there.
Want to see how your funnel is performing?
Go to the Analytics tab and view the performance parameters of the funnel.
But imagine if we could combine all this and you could see all the insights that matter to you presented in a consolidated manner!
Enter Canvas Mode: Visualize your funnel in an organized way
The Canvas mode is going to lay the foundation of how you can build and visualize your funnels.
You can not only see your entire funnel on a single page laid out in an organized way, but you can also see the related stats on the same interface.
Here you can see the views, conversions, and revenue made from each step presented in a consolidated way.
This is just the beginning though - it'll change the way how you even build your funnels in the near future!
For every funnel, you can view:
Analytics - This includes the views, conversions, conversion rate, total revenue - all plotted neatly on a graph.
Contacts - Details (name, email and phone number) of all the contacts entering your funnel.
A/B Tests - View the results of any A/B tests running on that specific step you clicked.
Hit the A/B Experiments toggle to see all the split tests running on each of the pages of the funnel.
That's not all! We will continue to take your feedback and evolve the Funnel Builder as we move forward.
2. Inbuilt A/B Testing
The new way to split test your funnels is here!
With an integrated A/B testing experience, it's now easier than ever to A/B test your offers.
Earlier, you had to install and activate a separate module to set up the A/B test.
When we built the module, the idea was to give you the ability to set up split tests without relying on expensive and complex SAAS-based solutions.
But from the feedback that we got from our users, it became clear that they needed a more seamless experience.
You can now set up an A/B test right from inside the steps tab.
Simply click on the three dots next to the step that you'd like to set up the split test. Then hit the A/B test.
Take a look at how to perform A/B funnel testing:
Note: Once you update to Funnel Builder 2.0, you don't need our A/B Experiments add-on separately anymore. You can go ahead and deactivate it.
3. Store-Wide Pixel Events
Before the 2.0 update, users could only track events related to the Funnel Builder, such as the events related to the opt-in page, landing page, checkout page, etc.
To track events other than those of the Funnel Builder, you needed an external plugin like PixelYourSite, PixelCaffeine, etc.
But now, this is not needed anymore.
We've enabled site-wide event tracking.
You can now track events like add to cart, purchase made, etc., even if you've no funnels activated on your website.
Tracking events outside of the Funnel Builder is now possible with FunnelKit (formerly WooFunnels).
We're sure that this will be a big relief for you because FunnelKit itself now manages the entire end-to-end pixel tracking.
Here's all that you can do now: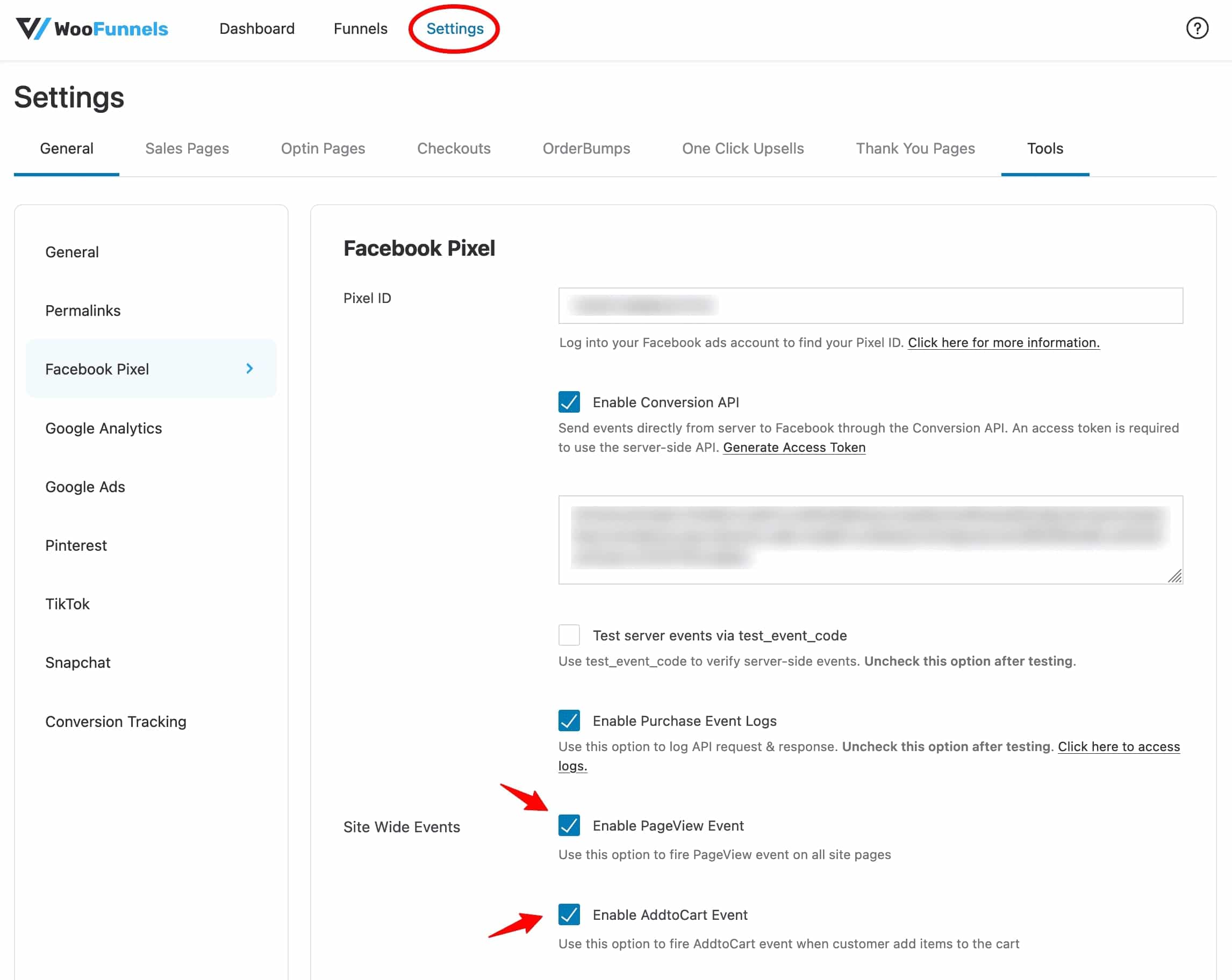 4. Added Tiktok and Snapchat
While Facebook and Instagram have long been with us, the newer form of media platforms like TikTok and Snapchat are starting to pop up on the top.
With the latest version of the Funnel Builder, we have introduced more partner integrations that let you track pixels on your website.
Earlier, FunnelKit offered pixel tracking for:
Facebook
Google Analytics
Google Ads
Pinterest
Now we've added:
This will allow you to easily gather information about the visitors to your website from other platforms.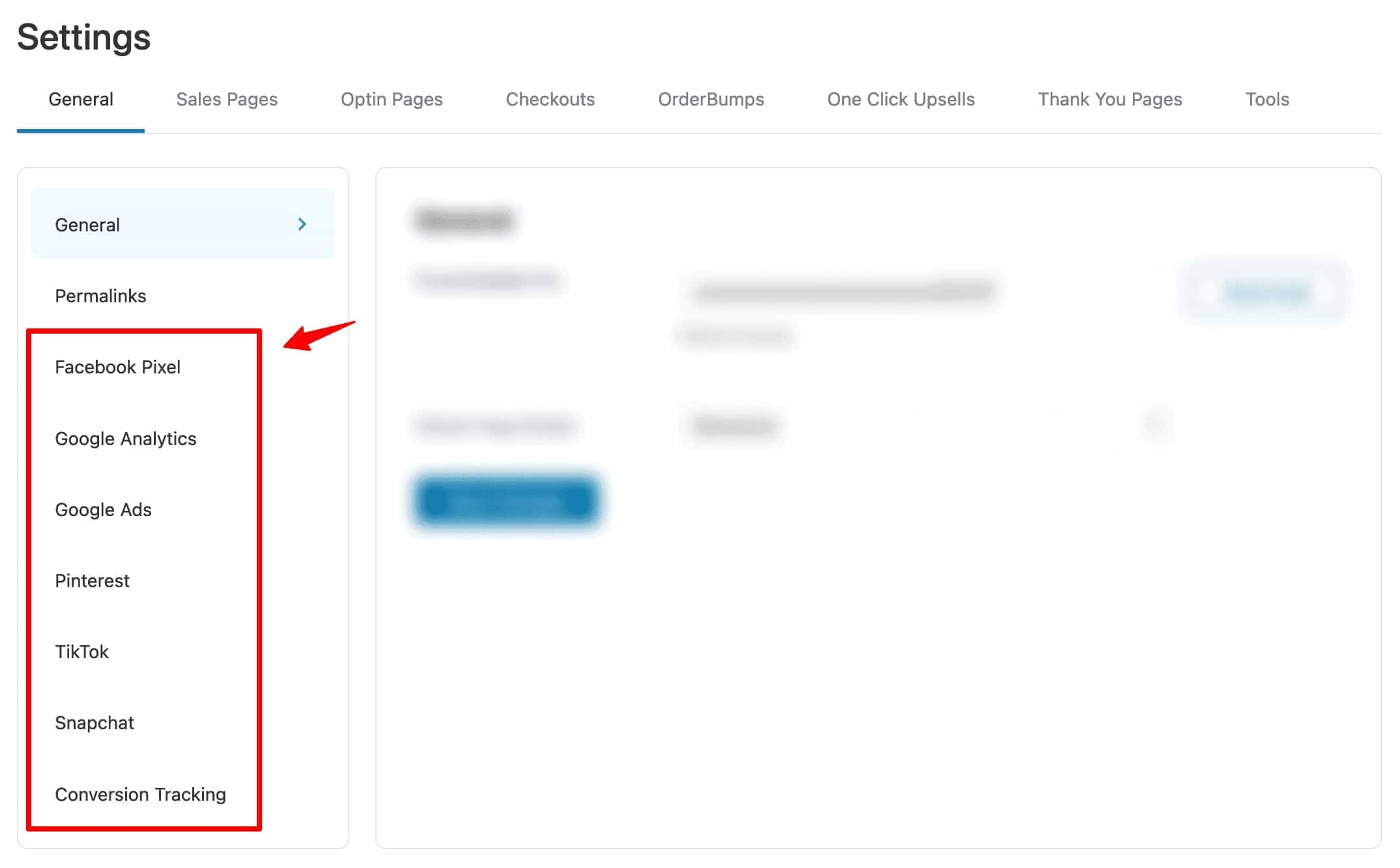 5. Enrichment of Pixel Events
Earlier, we could only track the 'Purchase' events for providers like Facebook, Google Ads, and Pinterest.
But now, with the release of Funnel Builder 2.0, we've added more in-depth events so that you can track your pixels better and improve your performance.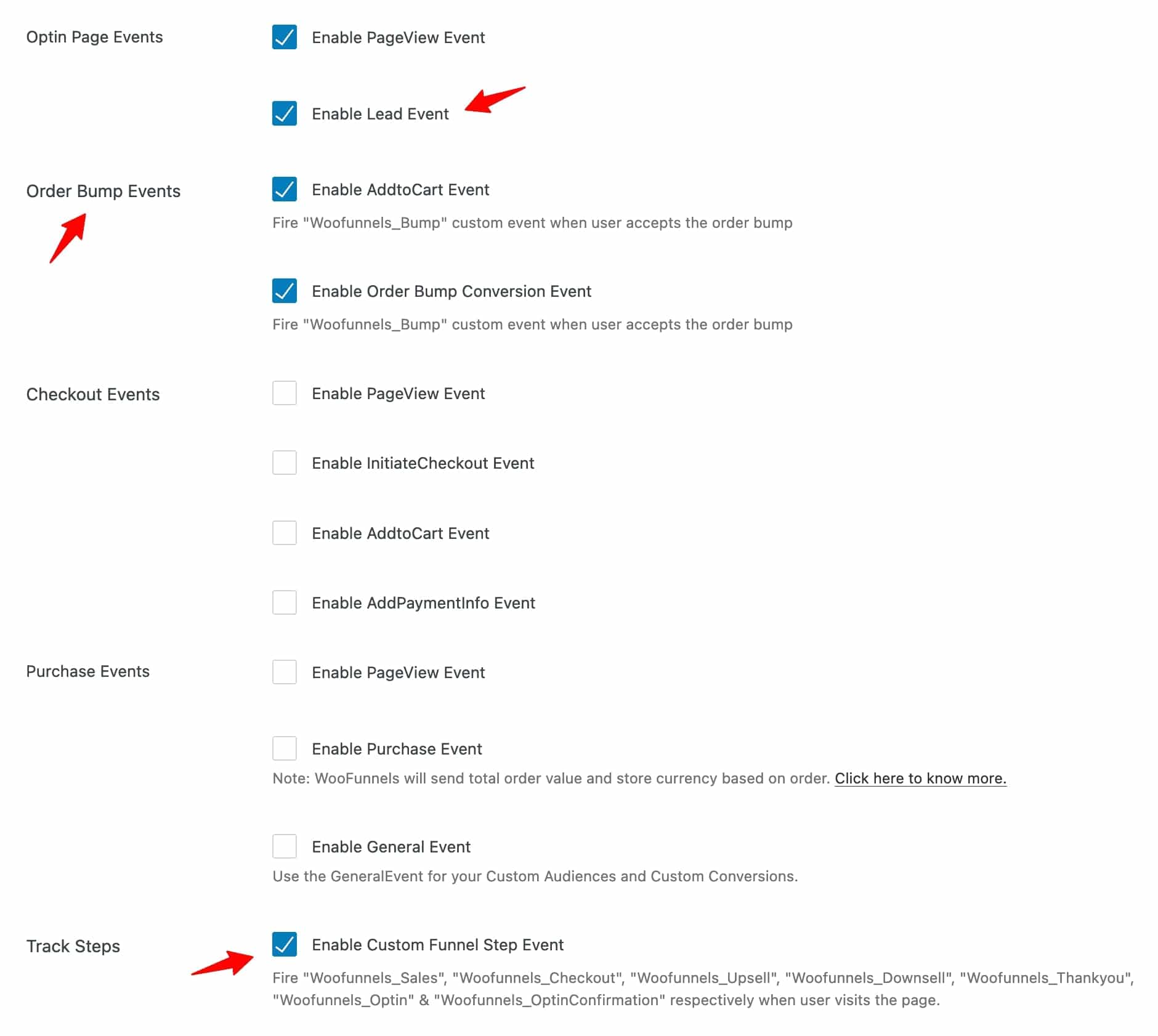 You'll be able to see:
Optin Page events - We've gone beyond the 'PageView' event for the Optin page.


Lead Event - Enable firing a pixel when somebody successfully signs up and turns into a lead.


Order Bump events - We've two distinct events for the order bump:


'AddtoCart' event - The pixel gets fired when the box for the order bump is checked.
'Conversion' event - The pixel is fired when the order is successfully placed along with the order bump.


Track Steps - You can track each steps in your funnel when a user visits the corresponding pages. We've introduced the different events for each step such as: Woofunnels_Sales, Woofunnels_Checkout, Woofunnels_Upsell, etc.
6. Introduction of New Order Bump Skins
An order bump is a cross-sell for your Checkout page where you pitch a relevant product.
FunnelKit was among the first few tools that allowed you to set rules for your order bumps such as cart total, cart items, cart coupon code used, and more.
We've constantly been innovating to make order bumps look professional and increase your conversion rates.
Order bumps help you boost your average order value. Thus, it's important that it looks really neat on your checkout pages.
That's why we've introduced some new skins for order bumps and you can choose any skin you like.
Take a look: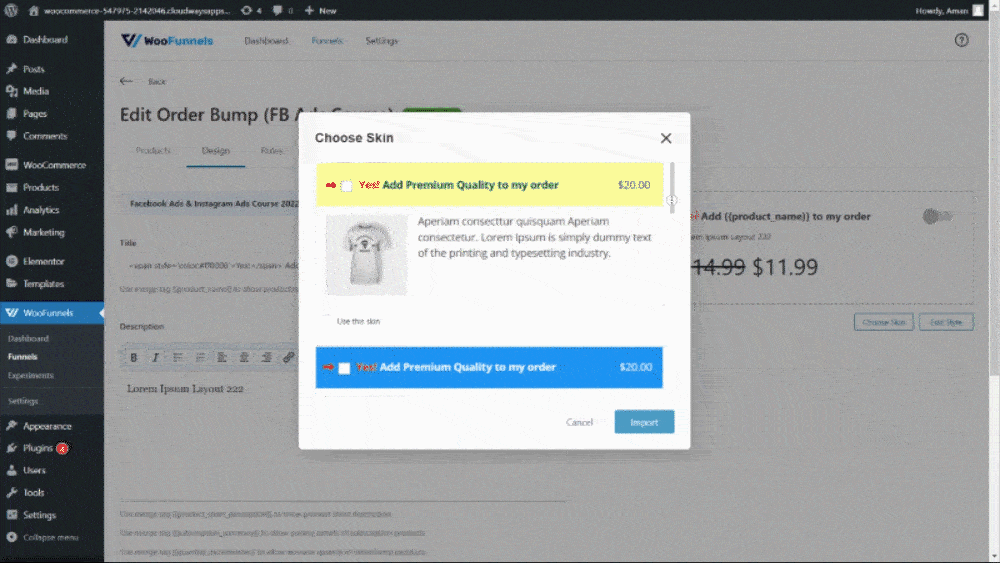 7. Order Bump Upgrades
Not just the skins, we have considerably improved the experience of setting up order bumps such as:
Adding custom images for your product
Styling options to customize your bump offer
We've added the option of replacing your order bumps with the main cart item.
This option is primarily used for subscription upgrades.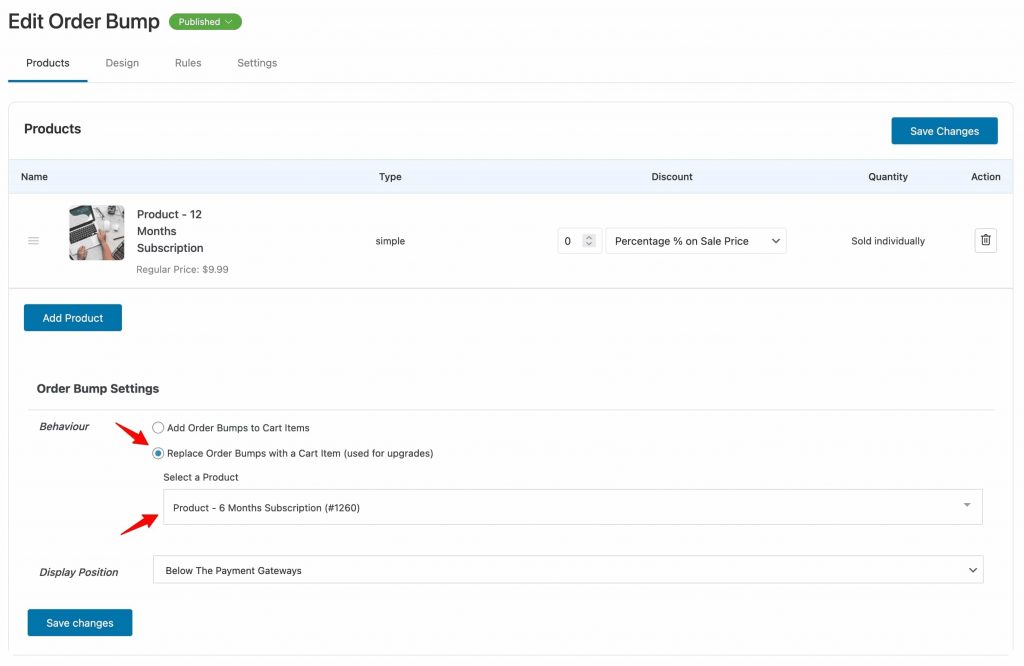 For example, if the user opts for a 12-month subscription order bump, then the 6-month subscription item on your cart will be replaced with this plan.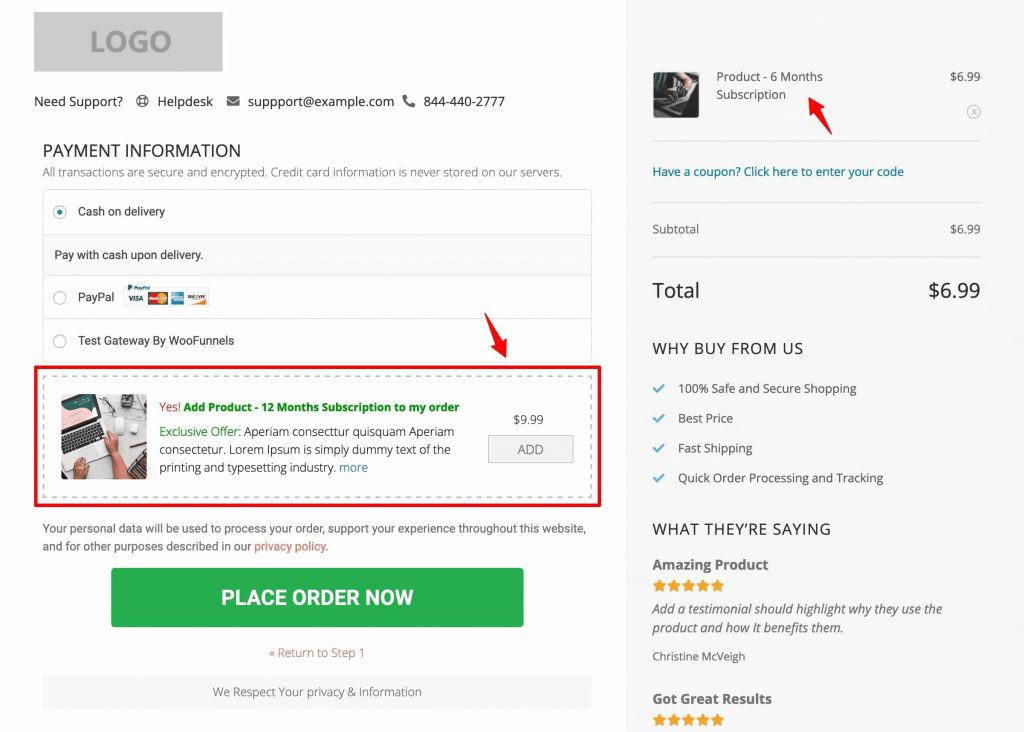 8. Improved Analytics
We have added the ability to see the revenues made through Order Bumps and Upsells separately.
With the Funnel Builder 2.0, you can now also view the average order value stats on the Analytics tab.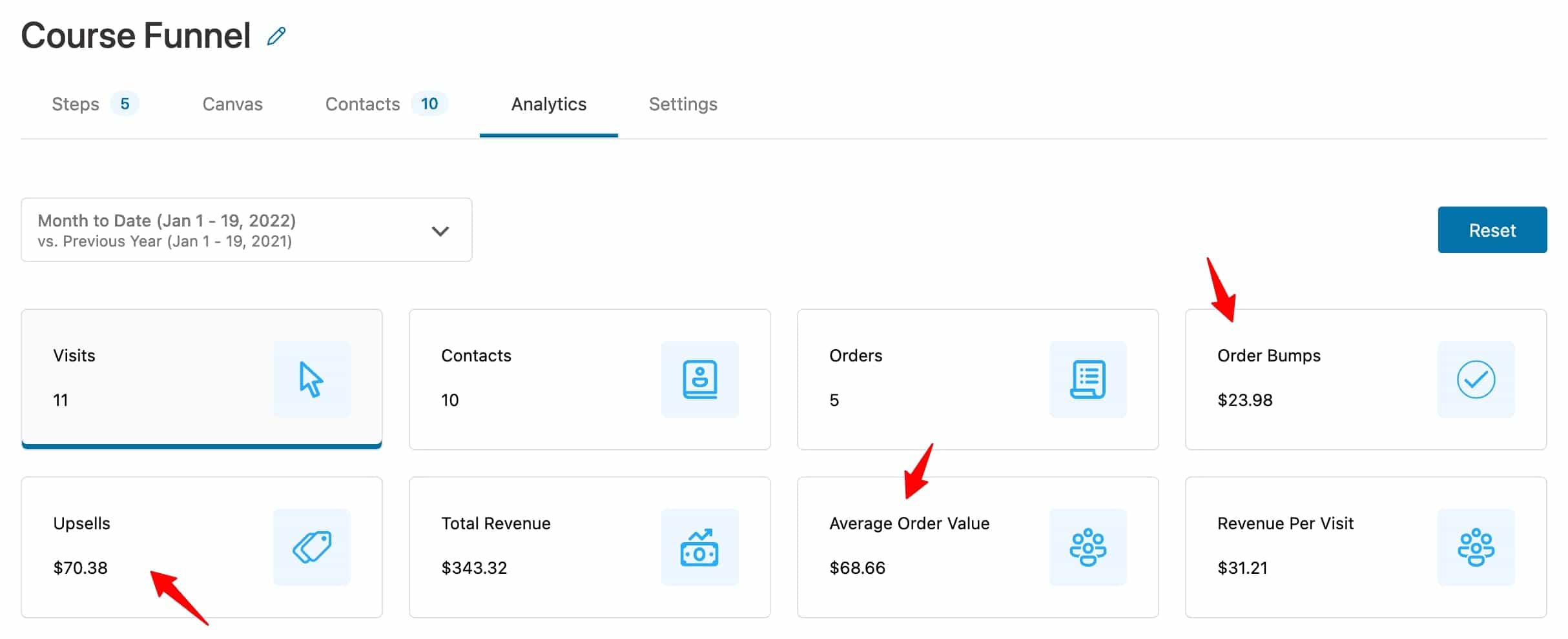 You'll be able to see the trends of each stat separately plotted on the graph.
9. Conversion Tracking
We've added Conversion Tracking to see all the details of UTM and referrer to pass with the tracking data.
Enable it from settings: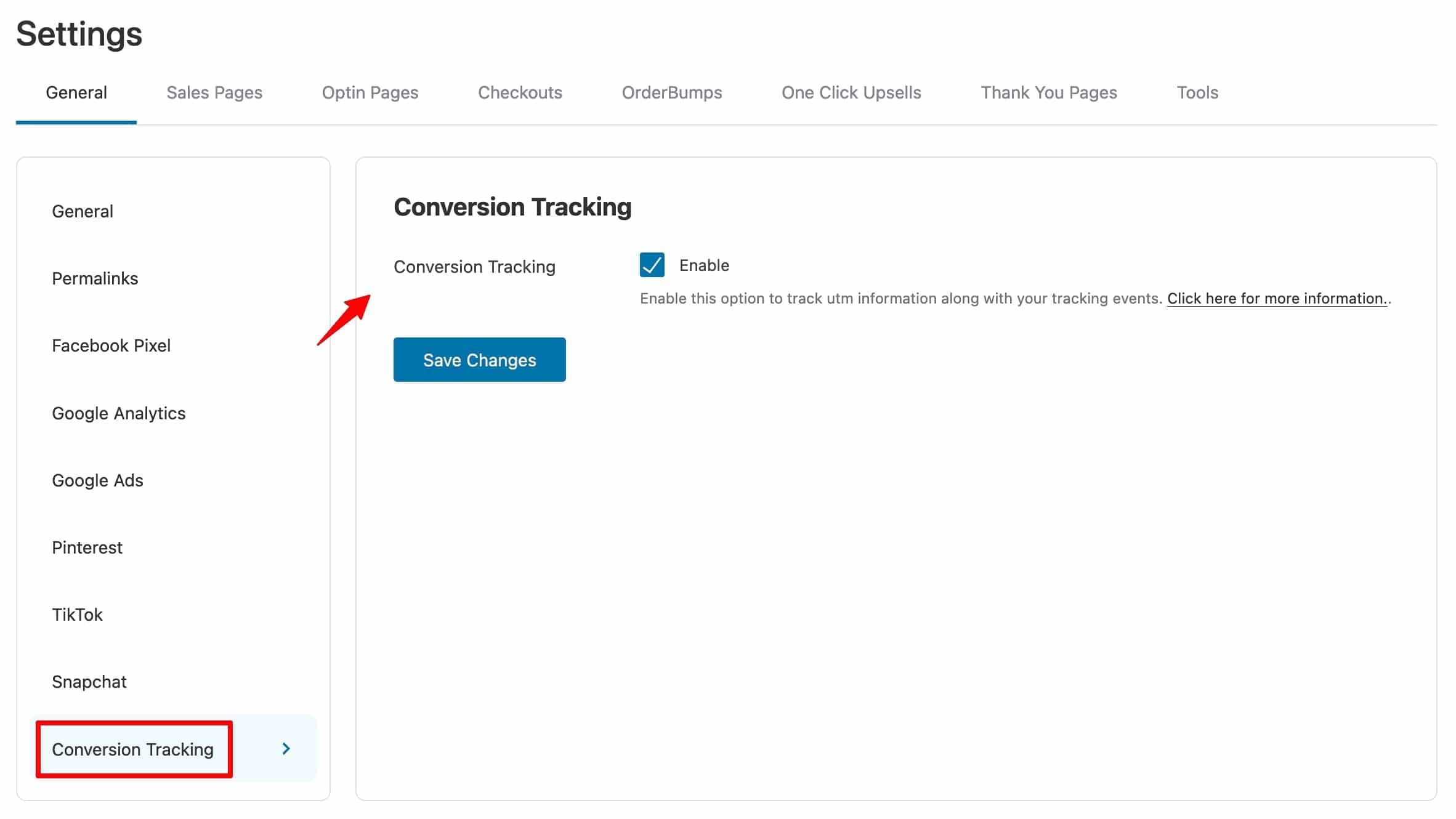 You'll be able to get the following insights about the UTM information on the WooCommerce order screen:
UTM
Source
Funnel
First Click
Referrer
Time to Convert
Device
Browser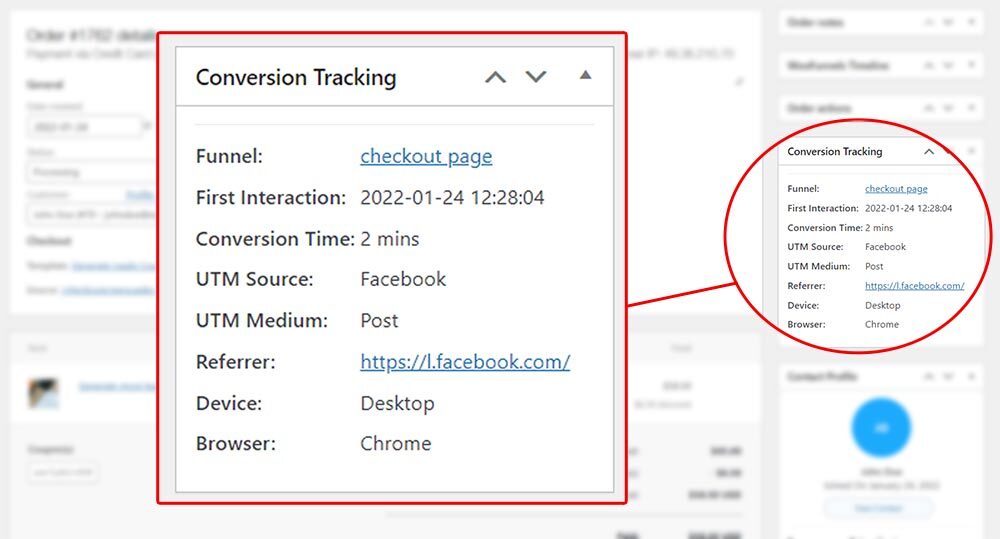 This information will be quite handy to store owners to see the success of their marketing campaigns using UTM tracking.
Get Ready to Unleash the Funnel Builder 2.0
There you go! This is all that we've packed in the Funnel Builder version 2.0!!
We really hope that you enjoy learning about the release.
We're excited to see what you do with the new features, especially the canvas mode, which forms the foundation for so much new stuff getting built on top of it!
But of course, we don't want to spill the beans right now.
Stay tuned. Keep watching this space for more new updates.