This is a very exciting time for all of us at FunnelKit (formerly WooFunnels)!
Wisetr Technology Pvt Ltd (parent company of FunnelKit & XL Plugins) is joining the WPBeginner Growth Fund, a coveted accelerator program by Syed Balkhi, the founder of Awesome Motive.
Awesome Motive is known for some of the most popular WordPress brands such as WPBeginner, OptinMonster, WPForms, AffiliateWP, Easy Digital Downloads, and more!
Their mission is to help the small players compete with the big guys.
And we resonate with this mission so much!
After all, WooFunnel's mission is to help entrepreneurs sell profitably online.
We're excited to be a part of the WPBeginner Growth Fund family and work with Syed as he joins our board.
Backstory...
We were an agency back in the day serving clients for their custom WordPress and WooCommerce based projects.
In the year 2017, we started our journey of building products with a very small WooCommerce plugin that helped improve product page conversions.
Incidentally, we met Syed at a conference in 2016, and our conversations helped us kickstart this journey.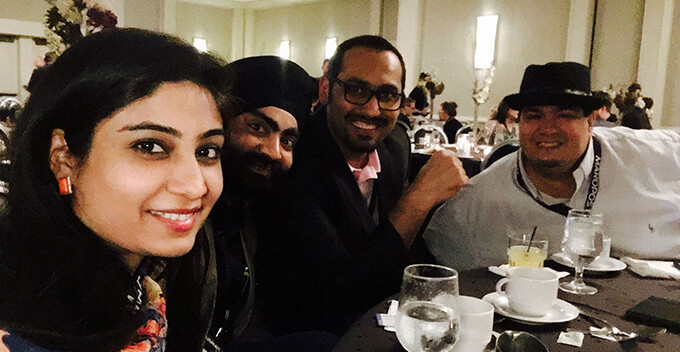 As we grew, we morphed into an extensive line of products to help store owners set up full-fledged automations, build sales funnels and run email marketing campaigns.
We kept asking ourselves, what's the next problem that we can solve for our customers and the dots kept getting connected!
As we expand, we are confident that their expertise will accelerate our pace and help us achieve the shared mission faster.
What does it mean for our customers?
It's not only an exciting time for us but for our customers too.
While we will continue building robust products and offering top-notch support, we believe the new perspectives will help us innovate faster.
WPBeginner has a strong history of helping top-tier WordPress product companies accelerate their business to achieve their full potential.
Can't wait to open this new chapter!
About the WPBeginner Growth Fund
WPBeginner Growth Fund is the first-ever investment fund that entirely focuses on WordPress businesses and works with the team to optimize their existing products and processes.
Read more about the WPBeginner Growth Fund: https://www.wpbeginner.com/wpbeginner-growth-fund/
What's next?
We're going to work on various new initiatives that we're sure you'll love!
And as usual, we'll continue to share news and development updates with you.
If you have any questions, you can reach out to our team.
Thank you everyone for your support.
- Daman, Tavleen, Aman and rest of FunnelKit (formerly WooFunnels) team