This is BIG news!
We're really excited to share that WooFunnels is changing its name to 'FunnelKit'!
Back in 2018 when we launched, we chose our brand name "WooFunnels" to help entrepreneurs sell their products and services using WooCommerce, profitably.
Over the years, as our customer base expanded, we came to be known as 'Team WooFunnels'!
For us, Woo didn't just mean WooCommerce, but it also meant empowering you to woo your customers with beautiful sales funnels. 😎
However, recently, Automattic (the company that owns WooCommerce) informed us of the fact that they reserve the right to use the word Woo exclusively.

Meaning: it's their trademark.
We want to be respectful of their trademark rights.
So we undertook the mission to find suitable alternatives.
After months of research and discussions, we finally felt ready to say goodbye to our beloved brand name - WooFunnels.
And we're now FunnelKit!
Why FunnelKit?
Our mission is to help eCommerce merchants grow profitably.

When you add segmentation, automations and personalized marketing to sales funnels - that's when the real magic begins to happen.
Your business's true revenue-making potential starts to get unlocked!
We visualize our products - as a "toolkit" that you need to create high-converting sales funnels with personalized marketing and automations.
That's why the name FunnelKit best reflects our mission.
To keep things simple, Autonami will become FunnelKit Automations.
What does it mean for you?
Even though we are changing our name, we will deliver the same excellence that we are acclaimed for in the WooCommerce community.
The same team will resolutely stand with your business.
The same dedication to solving your queries.
The same support to take your business from good to great.
And the same trailblazing products that will help you make money in your sleep.
What are our future plans for FunnelKit?
Helping people sell online and generate profits - is a big audacious goal.
And we're just getting started.
Even after four years of pushing the boundaries with our products, we believe there's so much more to do.
That's why we're working diligently to bring new cutting-edge products to the market.
So as far as the future plans go, we are going to continue empowering merchants through our robust tools.
Exciting times ahead!
An appeal
This change is not an easy one for us. As someone who runs a business, you understand the effort it takes to build a brand.

While we are excited, there is also a bit of nervousness.
You know what it takes to create a website that Google thinks is fairly credible.
That's changing overnight.
We're hopeful that you will believe in our why and in the grand mission that we've now attached to the name 'FunnelKit'.
For now, this feels like going into a dark tunnel with fingers crossed and hopes to see light on the other side.
Thank you so much. We could not have reached where we are without your kind support.
You can make this massive transition a success by teaming up with us and spreading the word in your network!

You can tell your friends and other users of WooCommerce that we're now FunnelKit.
It's the same friendly neighbourhood company with great support and a bigger mission.
If you're a publisher: and wrote a post about us in the past, be sure to swap the name and replace the links with the new ones. That would mean a lot to us!

If you run a Facebook group: Post about the new name and let the members know how they can now find us.
If you're an affiliate/promoter: Please email your network about the brand name change and update your affiliate links. We will continue to support your existing links and give you a fair time to migrate.
In any case, please call us by our new name and post in your circle of friends.
Thank you as always for your kind support. We could not have reached where we are without you.
Cheers,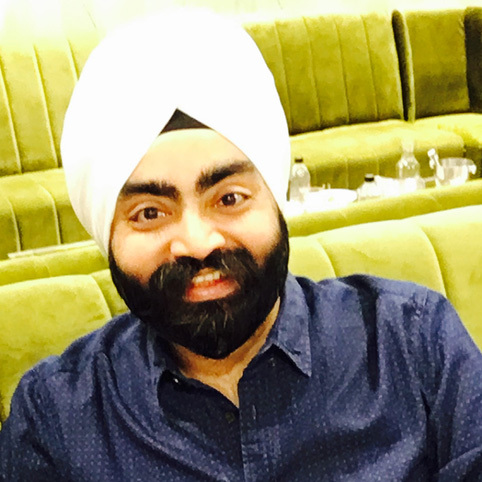 Damanjeet Singh
CEO, FunnelKit
Frequently Asked Questions
What are the changes to the product?
Nothing changes except the logo inside the WordPress admin.
Check out FunnelKit's main website. Access your Pro licenses here.
What changes would I need to do if I have written a post?
Just change the name WooFunnels or BuildWooFunnels to FunnelKit (formerly WooFunnels), and update the old links (if any) to new links (FunnelKit domain).
I have some suggestions for you where can I write?
It's obvious that change like this would always have some loose ends. If you find anything odd or have found anything, fill out the form. We will get back to you.
What does this mean for me (existing users)?
Everything will be the same for you - log-in credentials, automations/funnels you've created, the tool's features and functionalities, and the price too.
The most you will notice is maybe a change in the logo and brand colors and throughout our official website.
Check out the main website. Access your licenses here.
Does rebranding to FunnelKit change your long-term plans and strategy as a company?
Absolutely not!
The change to FunnelKit will not change our mission, vision, values, strategy, or dedication to serving online businesses. We're more committed than ever to building more amazing products and providing world-class support.
As an affiliate who promotes your products, this can be confusing for my audience. How do I communicate it?
We request you to mention the change and maybe even share the link to this post in your video descriptions, podcast description, blog post etc.
This post explains everything in detail- so you only have to share it.