Our Funnel Builder team has been working on some super useful updates for FunnelKit (formerly WooFunnels) that you are sure to love.
These updates are particularly exciting for those who're using one-click upsells to maximise their average order value.
If you too are, sit back and read through as we unbox these updates for you.
So let's begin!
A Quick Overview
FunnelKit's one-click upsells are now compatible with the All Products for WooCommerce Subscriptions plugin and allows you to upsell subscription-based products to your customers.
Also, you can now accept payments using WooCommerce Payments, as well as the all-new Paypal Payments.
There is so much we are excited to share, so without any further ado, let's start with the first update.
Why All Products for WooCommerce Subscriptions?
It is noted that consumers are more likely to make a purchase if simple payment plans are offered to them.
And the All Products for WooCommerce Subscriptions allows just that - for you to offer multiple payment plans for the customer to choose from.
But why All Products for WooCommerce Subscriptions and not WooCommerce Subscription plugin?
WooCommerce's official WooCommerce subscription plugin does allow you to set the subscription price, expiry, signup fee, and more.
However, it requires you to change the basic nature of the product and select simple or variable subscriptions from the options. Only then are you able to add a subscription plan to the product.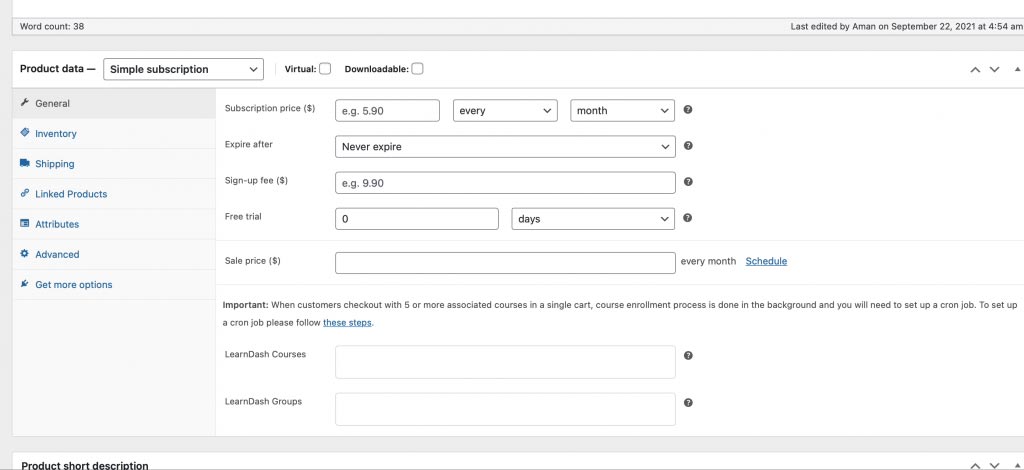 But this means that for each new subscription plan you'd have to create a new product altogether. So you'd end up with multiple versions of the same product, instead of having all plans under one product head.
But, with the All Products for WooCommerce Subscriptions add-on, you can turn any product into a subscription-based product with absolute ease.
With All Products for WooCommerce Subscriptions, you can create flexible payment plans for the product. Offer one-time purchase or monthly subscription options to the customers to choose from.
For example, here's a bottle of supplements available at one-time payment, three-month subscription, and six-month subscription plan for a single pack.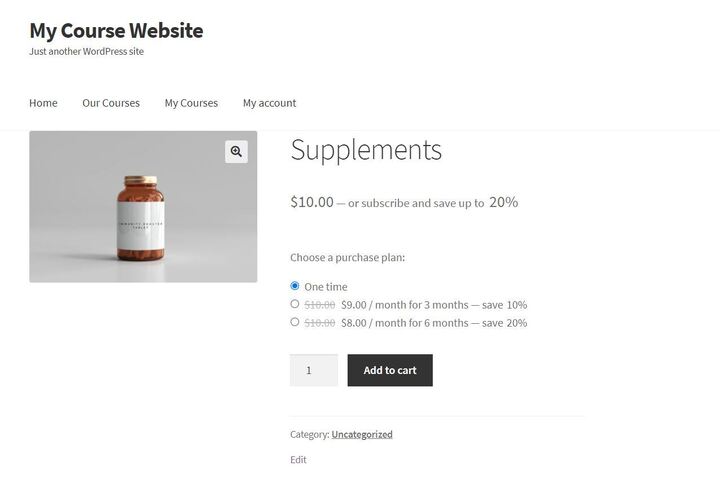 You can set these plans up for the same product without having to create separate products for each payment plan.
Not only that, but if you're selling physical products, you can also provide the "Subscribe & Save" option to your customers. This would allow them to add new subscriptions to the already saved details and previous subscriptions with just one click.
Add Subscription Plans to Your Product
To add subscription plans to an existing product, just head onto Products in the WordPress menu and click Edit on the product you want to add subscriptions to.
Scroll down a bit on the selected product page, and under Product Data Settings, click on Subscriptions. And then click on Add Plan to add a new subscription plan.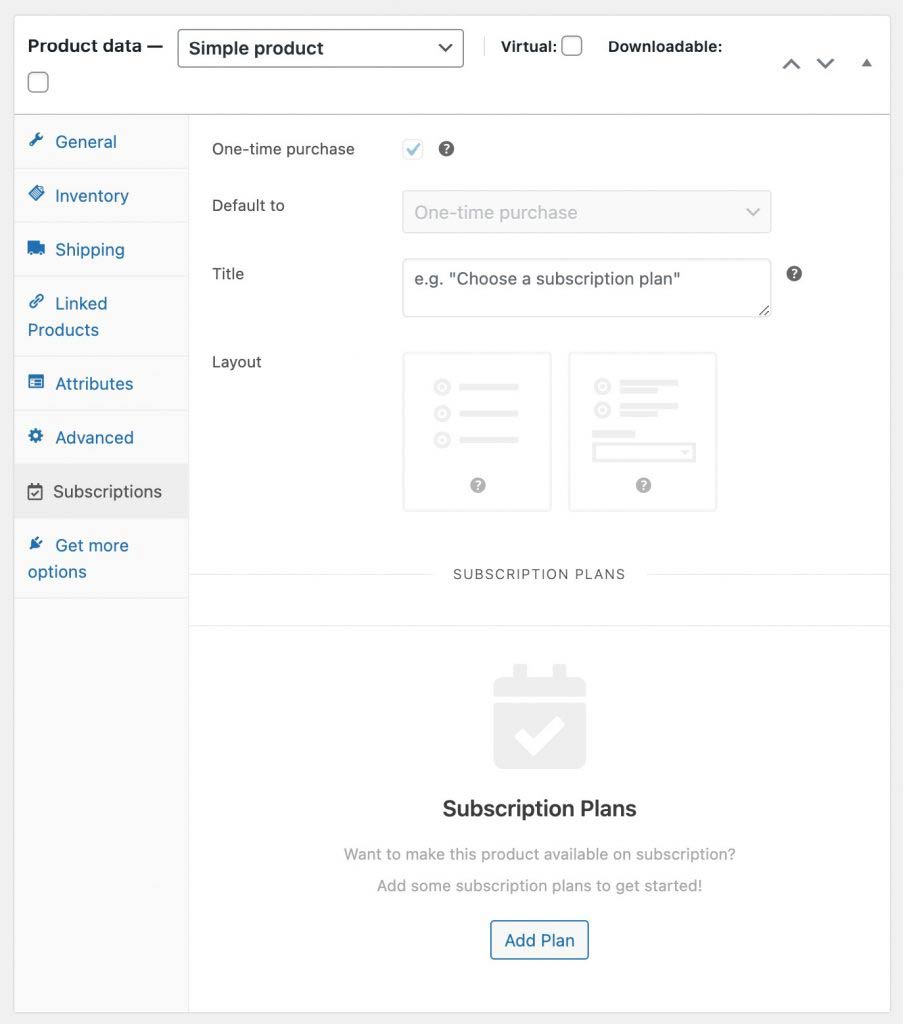 Here you can choose if you want to offer a one-time purchase option to your customers or just keep the product subscription-based, by click on the "one-time purchase" checkbox.
Next, select the payment plan you want to be selected as a default option and add a title to the payment section.
Finally, choose the layout of the payment options before getting on creating the payment plans.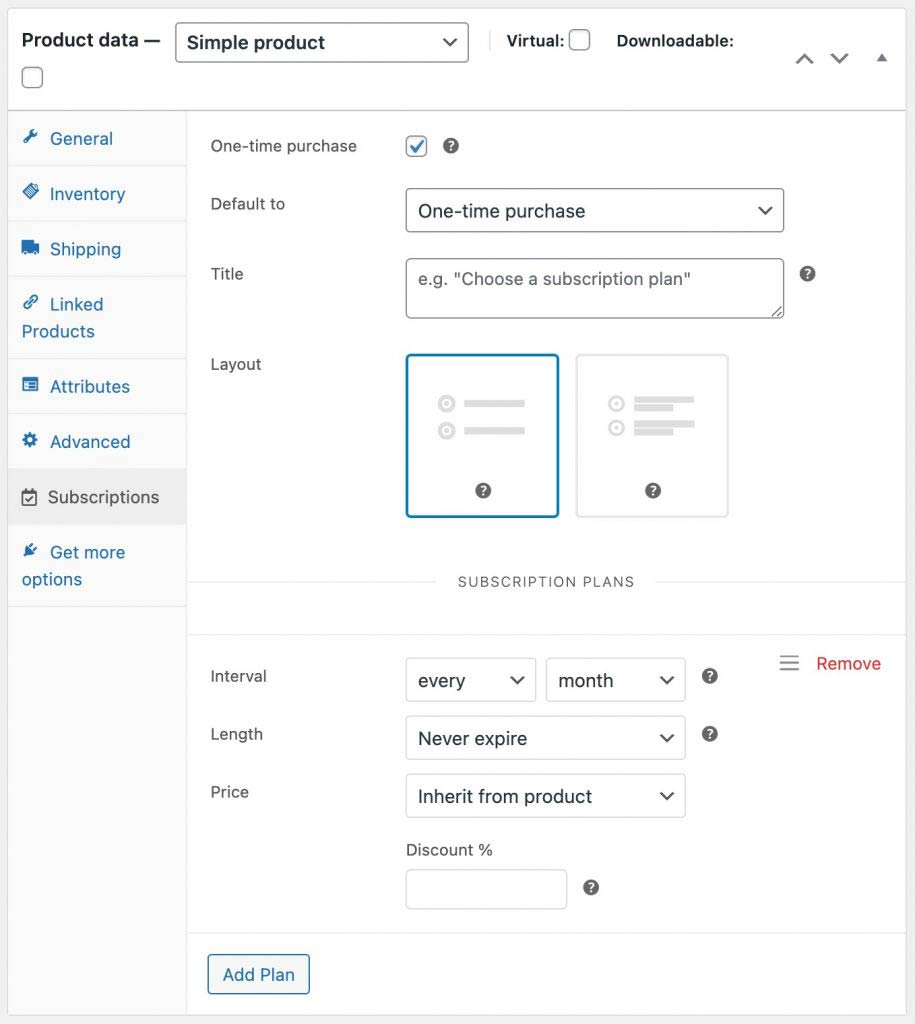 To add payment plans, fill in all the required details:
Interval: The time period after which the user is charged for the subscription.
Length: The duration of the subscription plan, before it needs to be renewed/repurchased.
Price: You can select the same price as that of the product or set a custom price by overriding the original price. The same price would mean that the customer will have to pay the same amount at every billing cycle, but custom price allows you to create your pricing plans.
When you're done setting up the subscription, just click on "Update" to save all the changes made.
With All Products for WooCommerce Subscriptions, you can even add more than one subscription plan to a product if you want. This gives the customers more options to choose from, and select the payment plan that suits them the best.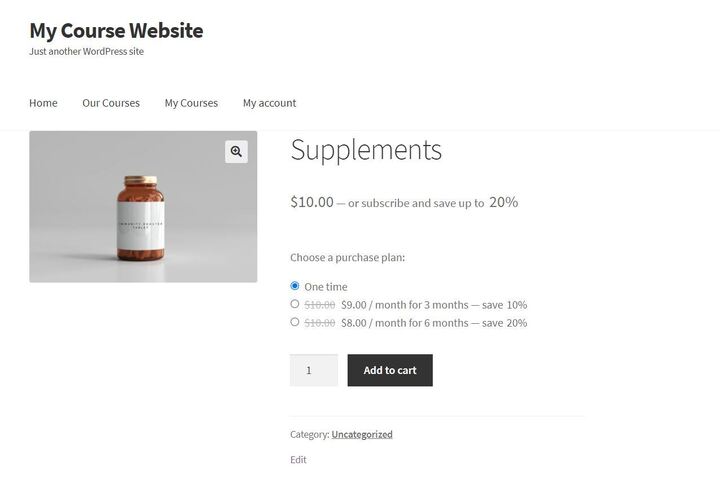 How to One-Click Upsell Subscription-Based Products Using FunnelKit (formerly WooFunnels)
The steps of adding a subscription-based product to an upsell page are not different from a normal product. Let's see how:
Step #1: Add Subscription Plans
Before we set up the upsell page, we need to add the subscription plans to the product. For that, go to Product and select the product you wish to upsell. Here we have chosen the Supplements product.
And add the plans as we want to this product following the above-mentioned steps.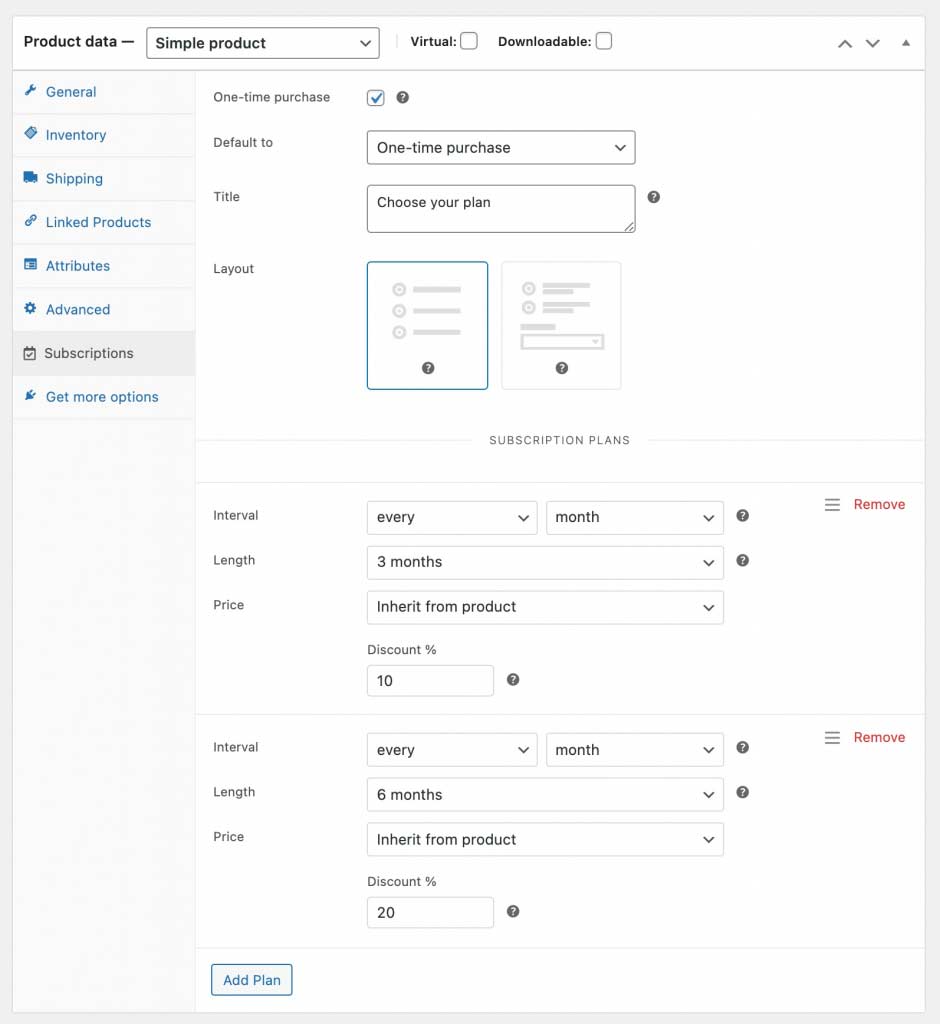 Click Update when done designing the subscription plans.
Step 2: Add a New Funnel
Now to add a new funnel, go to FunnelKit (formerly WooFunnels) > Funnel from the WordPress menu. Then click on Add New and name the funnel.

FunnelKit (formerly WooFunnels) integrates beautifully with Elementor, Divi, and Oxygen, so from all the template options provided under various page builders, import the one you like. We have imported the Persuader sales funnel template with Elementor.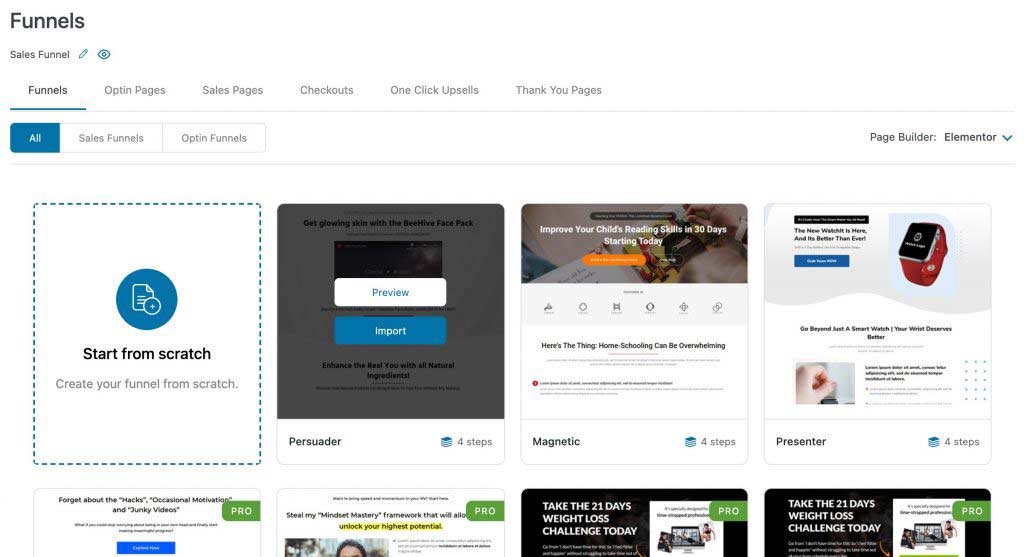 It'll add all a 4-step funnel for you - from the landing page to the thank you page.
Step 3: Add Checkout and One-Click Upsell Page
A checkout page is a prerequisite to a one-click upsell. You can read our blog posts to learn how to set up checkout pages for your funnel.
As subscription-based products are compatible with one-click upsells, click on the pencil icon next to the page name to add a product to the page.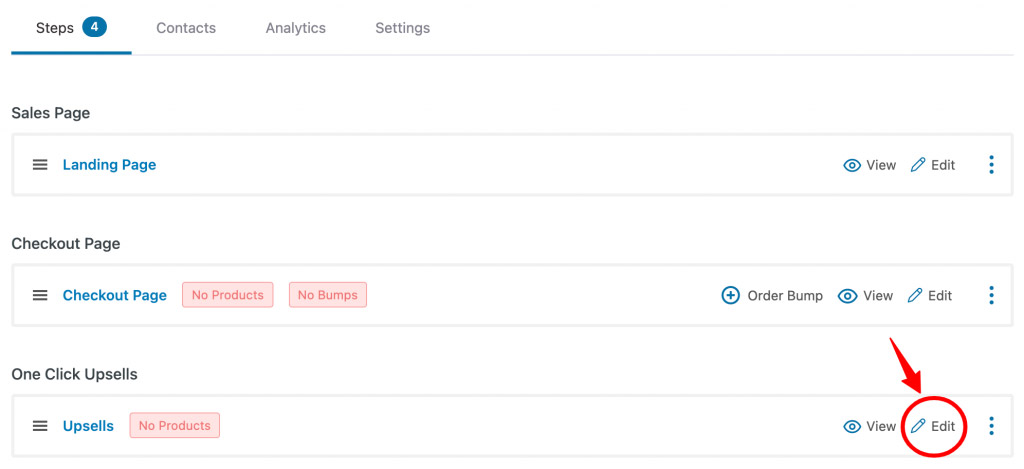 Under offers, click on Add Product and search for the subscription-based product Supplements from your inventory.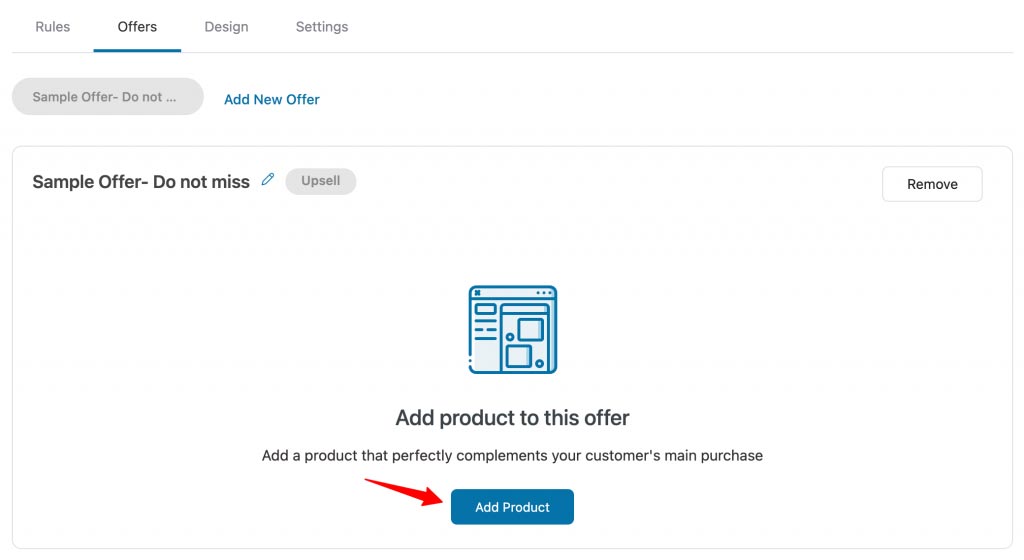 Once the product is added, you'll see all the payment plans available with that product. You need to select which plans you wish to offer to your customers and what would be the default offer.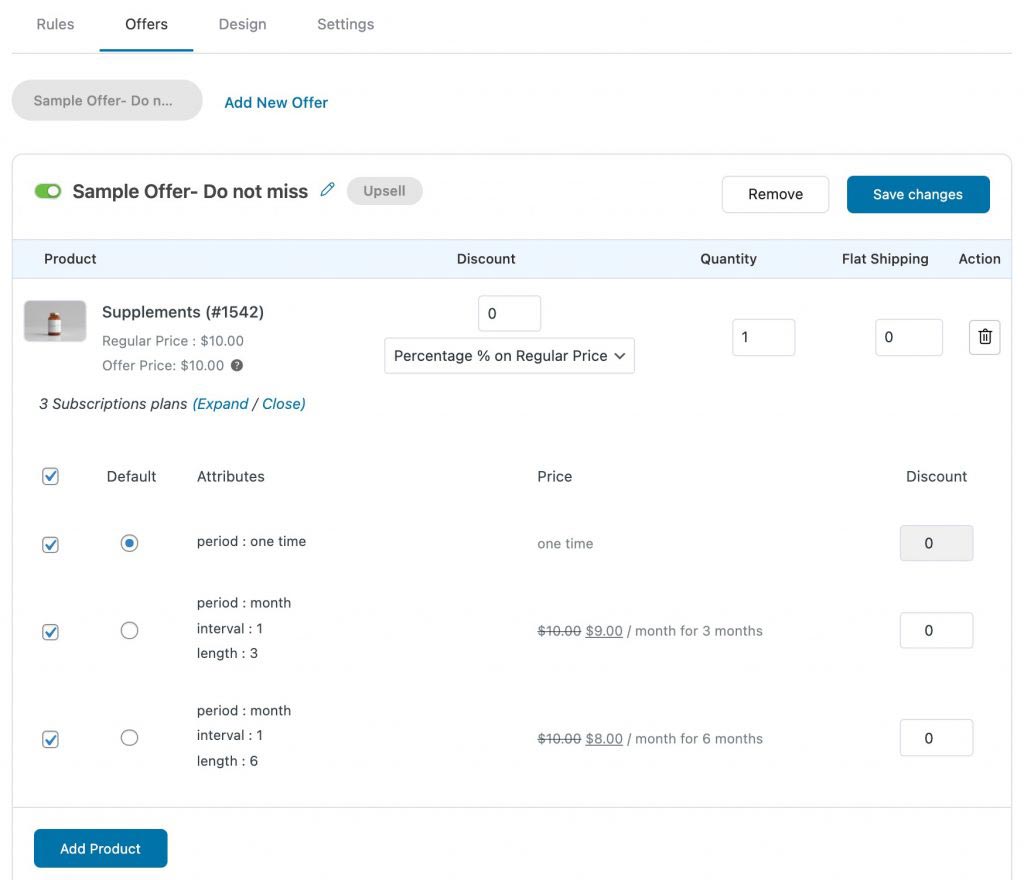 You can even offer an additional discount on the product if you want for your one-click upsell.
Make sure to click Save Changes so that no progress is lost.
Step 4: Customize the Upsell Page
Customize the upsell page to make the offer appear irresistible to the customers.
Go to Design and click on Edit to begin customization in Elementor.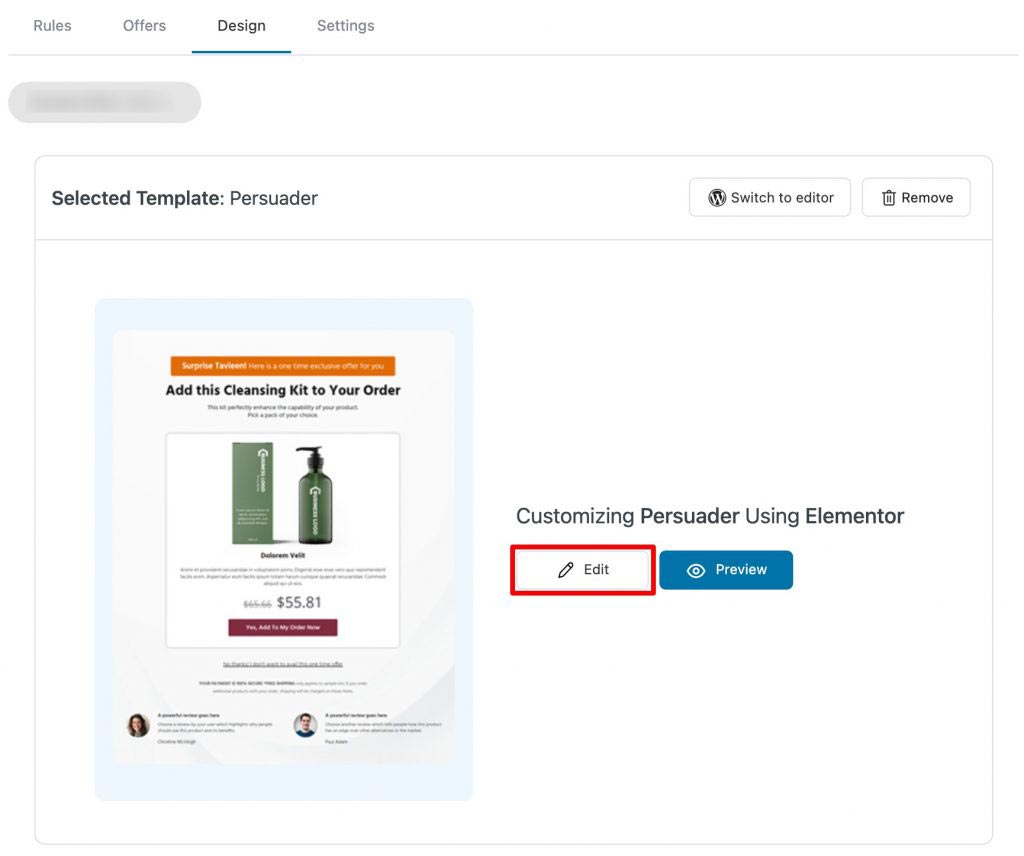 FunnelKit offers you 10 custom widgets to design the upsell page as convincingly as possible. Change the typography, CTA button, alignment, and more to make the offer look compelling.
👉 Learn how to customize your upsell offers here.
Step 5: Test the Upsell
To see how the products would appear on the frontend, click on the eye icon next to the upsell step to preview the page, or test the whole funnel and see how the whole thing runs.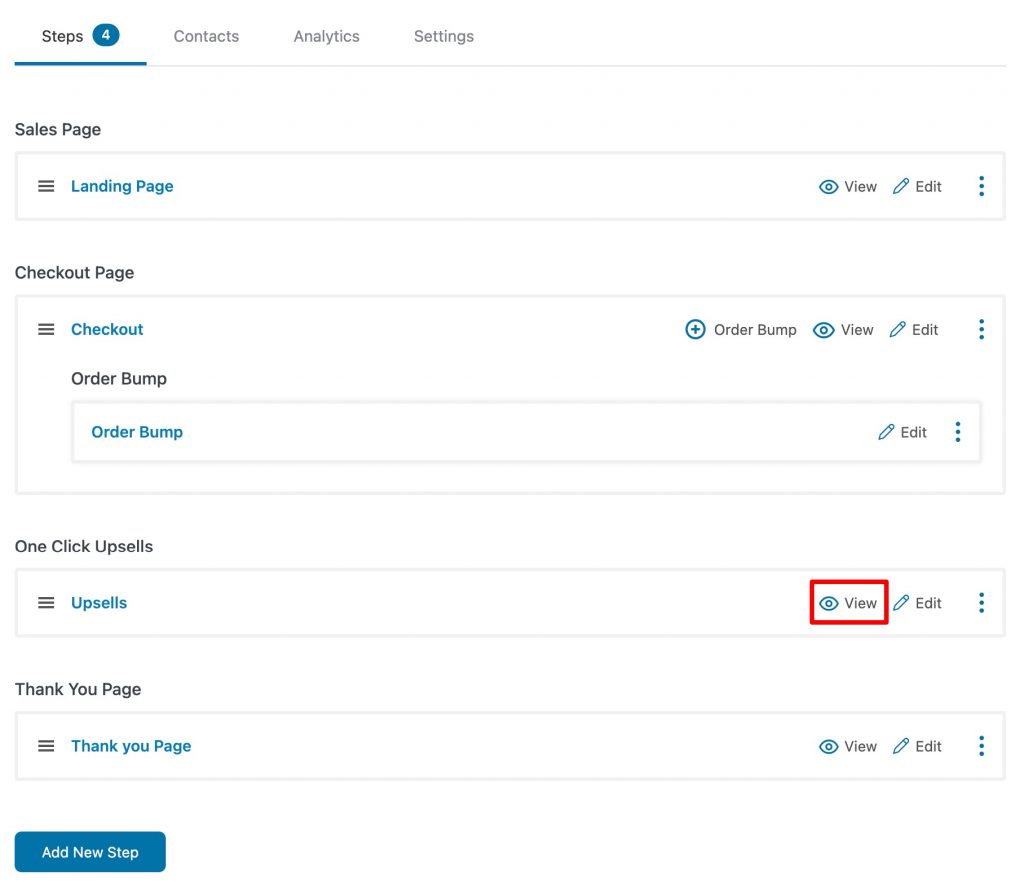 And that's it! Now let's look at our next update - the WooCommerce Payments.
Compatibility with WooCommerce Payments
WooCommerce Payments is a payment gateway solution that allows you to monitor all your transactions from within WordPress.
With WooCommerce Payments, your customers are not redirected to a third-party checkout page to complete the payment process, and it is also done directly in your store.
It is also the official payment gateway for WooCommerce, and since Woo is such a stable platform, this may become the de facto payment gateway for it.
Accept currencies from 135+ countries to attract international shoppers, and enable a faster checkout process with ApplePay.
All you need to do is go to WooCommerce > Settings from the WordPress menu and then head onto Payments. There, enable the WooCommerce Payments gateway.

After that, you'd be required to fill in your bank and business details to begin accepting payments.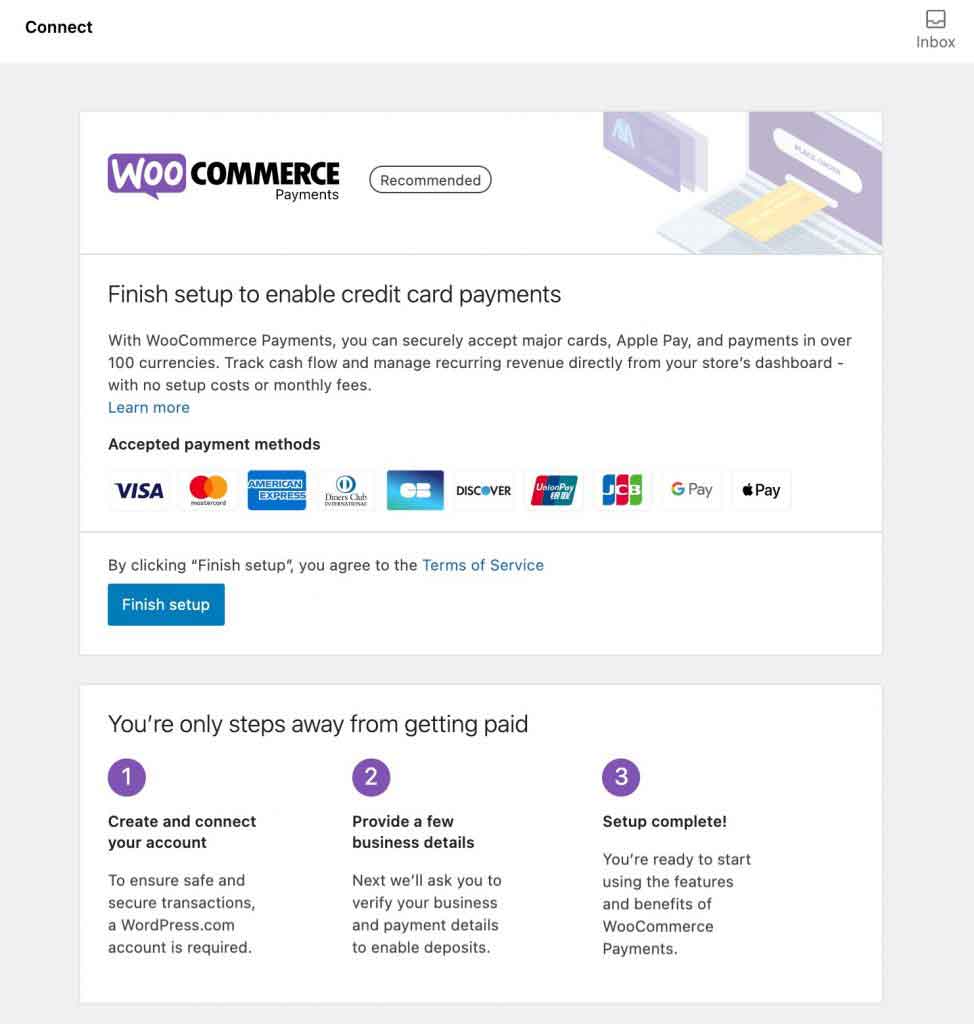 It makes the practice of collecting payments a breeze, and that is why we bring you this useful integration with FunnelKit (formerly WooFunnels).
Compatibility with PayPal Payments for WooCommerce
And finally, as a final update, WooCommerce has launched the all-new PayPal Payments extension. It is the new and official plugin by PayPal for WooCommerce users.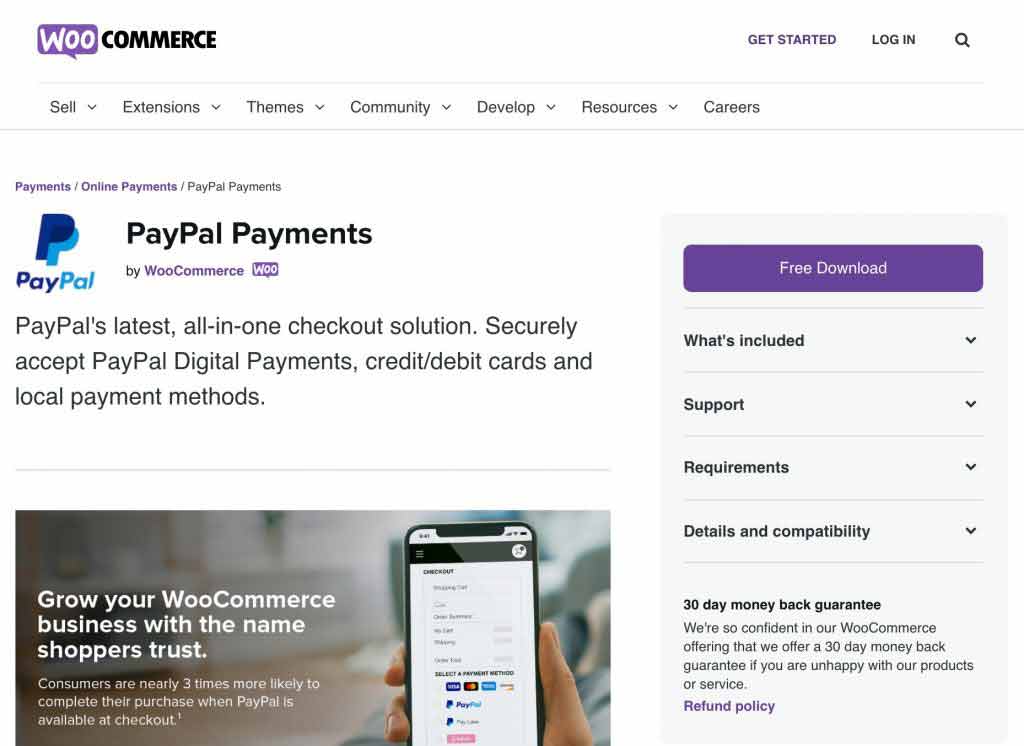 This all-in-one payment solution securely accepts PayPal Digital Payments, credit/debit cards, and local payment methods.
This new method works even without reference transactions being enabled on your site.
Neat isn't it!
FunnelKit's one-click upsell is now compatible with PayPal Payments, and you can use this method to collect money from your customers.
Update Your Funnel Builder Now!
So those were all the amazing updates we have for you in the latest version of the FunnelKit Funnel Builder.
You can now introduce subscription playing plans to all products, leave no bar, and offer them as one-click upsells to your customers. Also, accept charges for your upsell offers using WooCommerce Payments and PayPal Payments for WooCommerce.
We at FunnelKit, are constantly working hard to ensure you have a smooth experience with our tools and roll out fresh updates, integrations, and compatibilities for your online store.
So get your hands on our FunnelKit Funnel Builder and get converting.