Set rewards and gamify the shopping experience of your users with FunnelKit Cart.
Unlock a special price when your users add items to the cart and the price reaches a certain threshold.
That special price could be free shipping, a discount coupon, or a gift based on the rewards you want to offer to your users.
Furthermore, you can set up multiple levels of rewards.
For example, if a visitor adds items worth up to $30, they unlock free shipping. When they add items worth up to $50, they will get an additional 10% discount, and so on.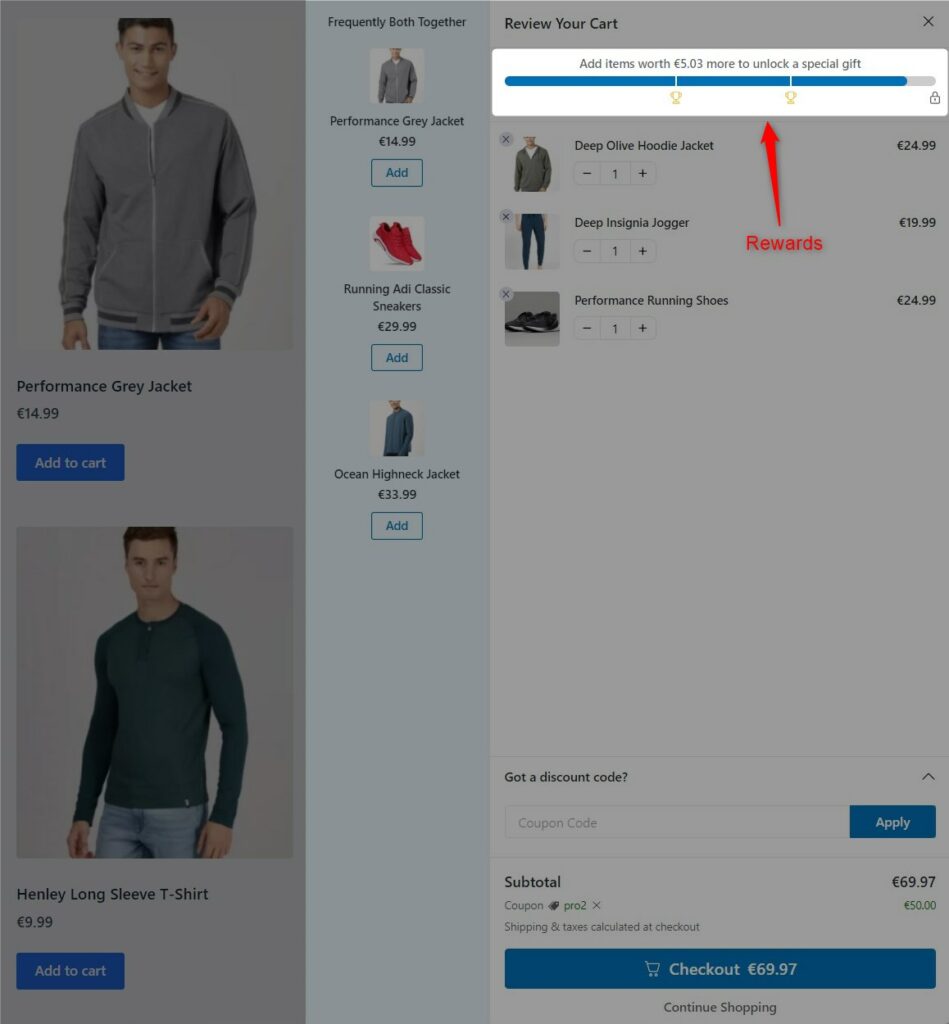 Click here to set up rewards in your WooCommerce store.