The styling options help you customize your shopping cart that matches your brand.
FunnelKit Cart comes with a myriad of customization options. These are:
Cart Style
You can customize the different color elements in your cart such as primary color, font color, primary text color, upsell box color, link color, reward bar color, and more.
Plus, you can set the animation speed to show up your cart when clicked on the icon.
Furthermore, you can customize the border radius, cart preview width on desktop and mobile devices as well,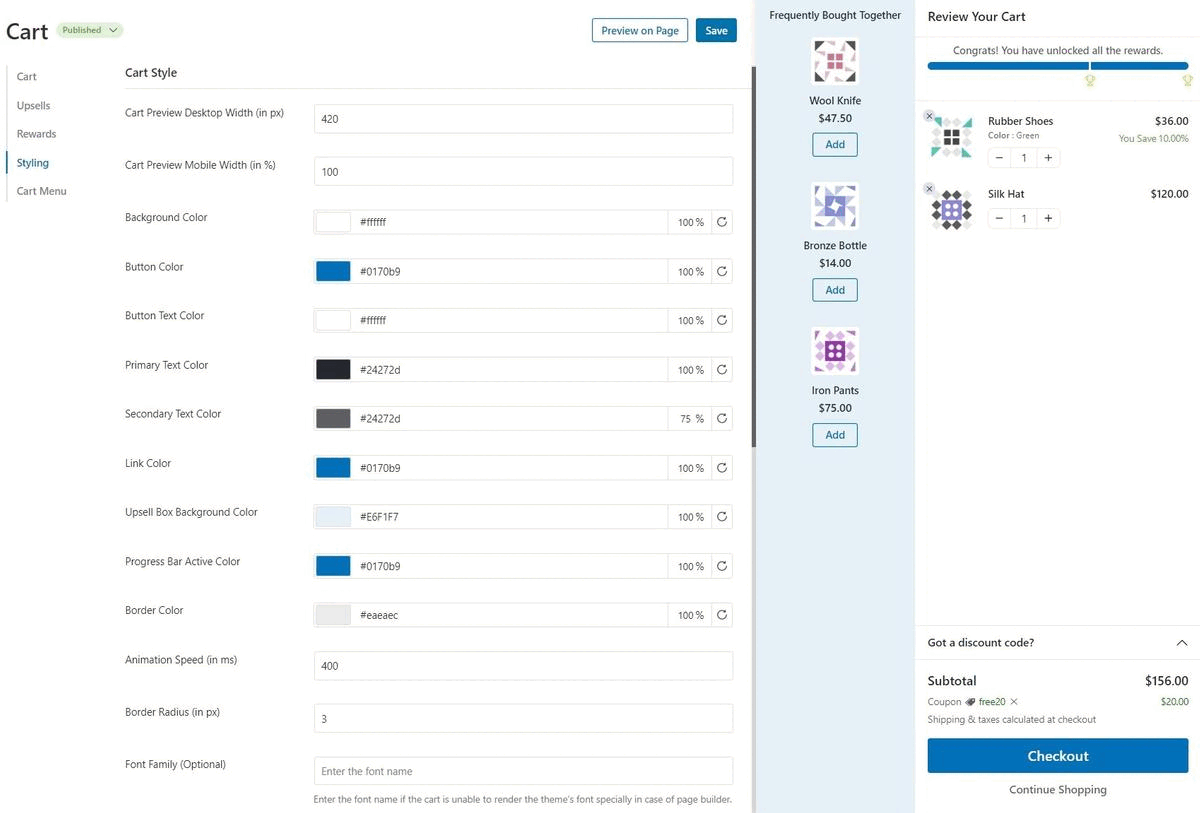 Icon Style
Plus, you can customize the icon style used in your carts such as icon color, background color, notification count color, icon type, and more.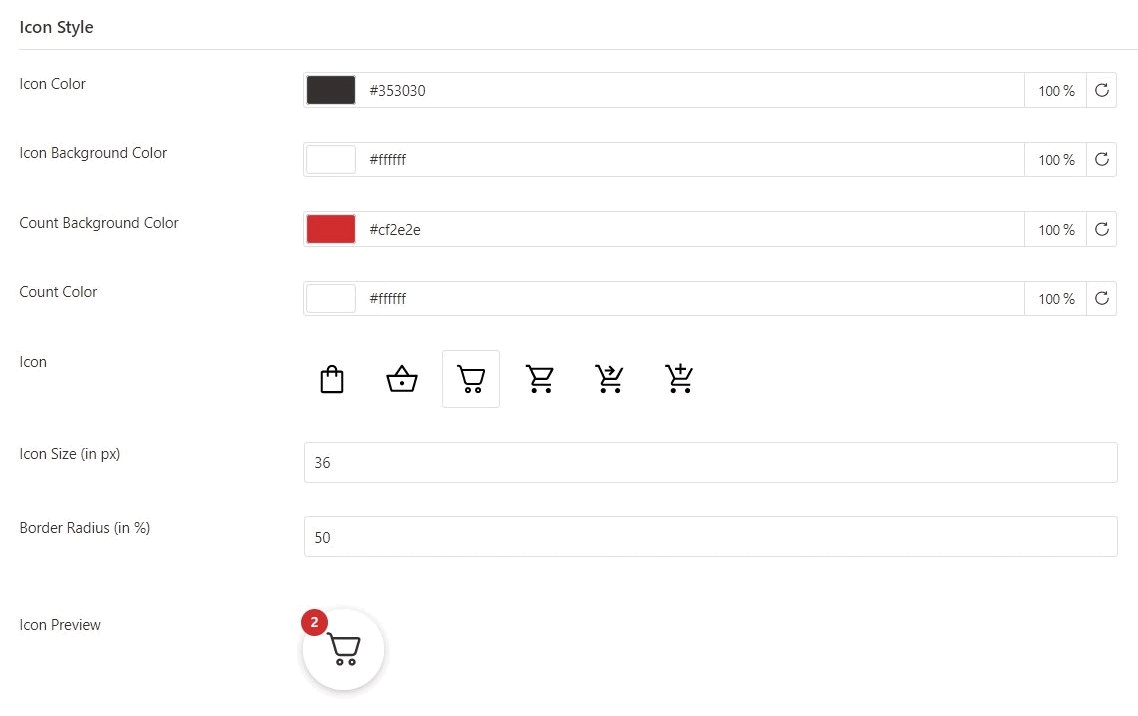 You can further change your cart icon based on the preset options you have:

Custom CSS
You can further add custom CSS code to style your WooCommerce sliding cart.

Once you're happy with all your changes, click on Save.
This is how you can style your shopping cart and cart icons to match your brand.