Go to the Upsells tab to configure the cart upsells.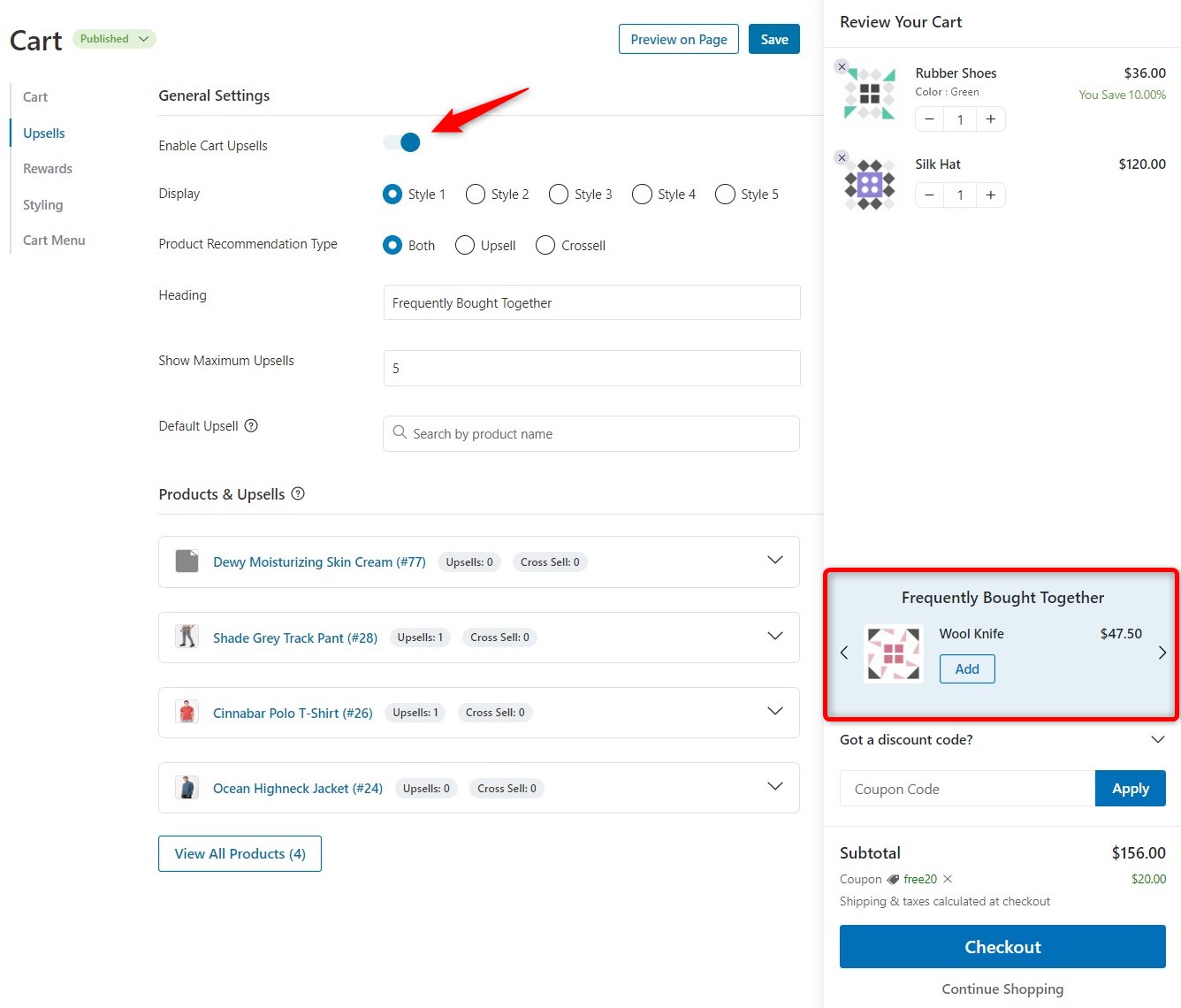 These are the settings you can configure:
Enable Cart Upsells
Choose whether or not you want to show upsell offers to your visitors inside the cart.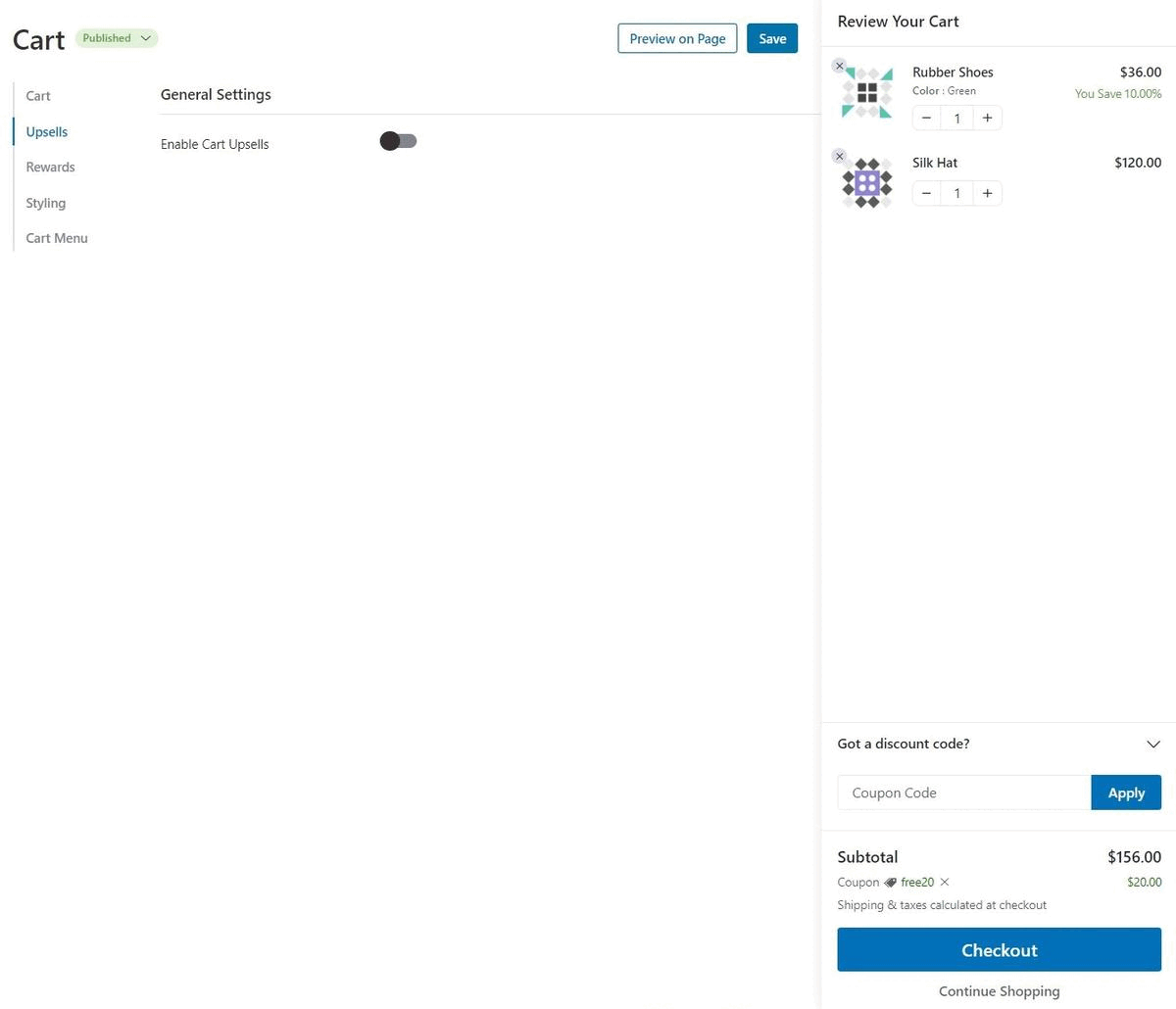 Display
Set the display position of your upsells from the available five style options to choose from.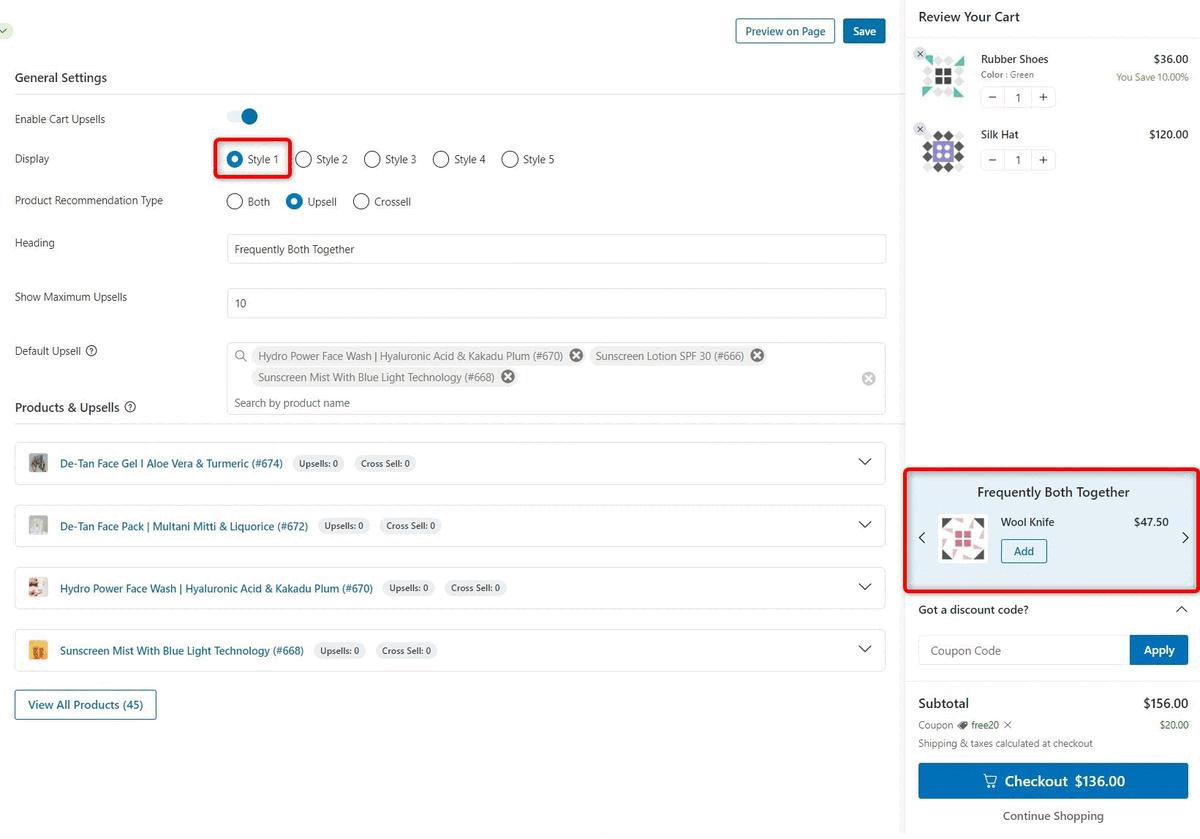 Product Recommendation Type
You can offer either upsells, cross-sells, or both of them to your customers inside your cart.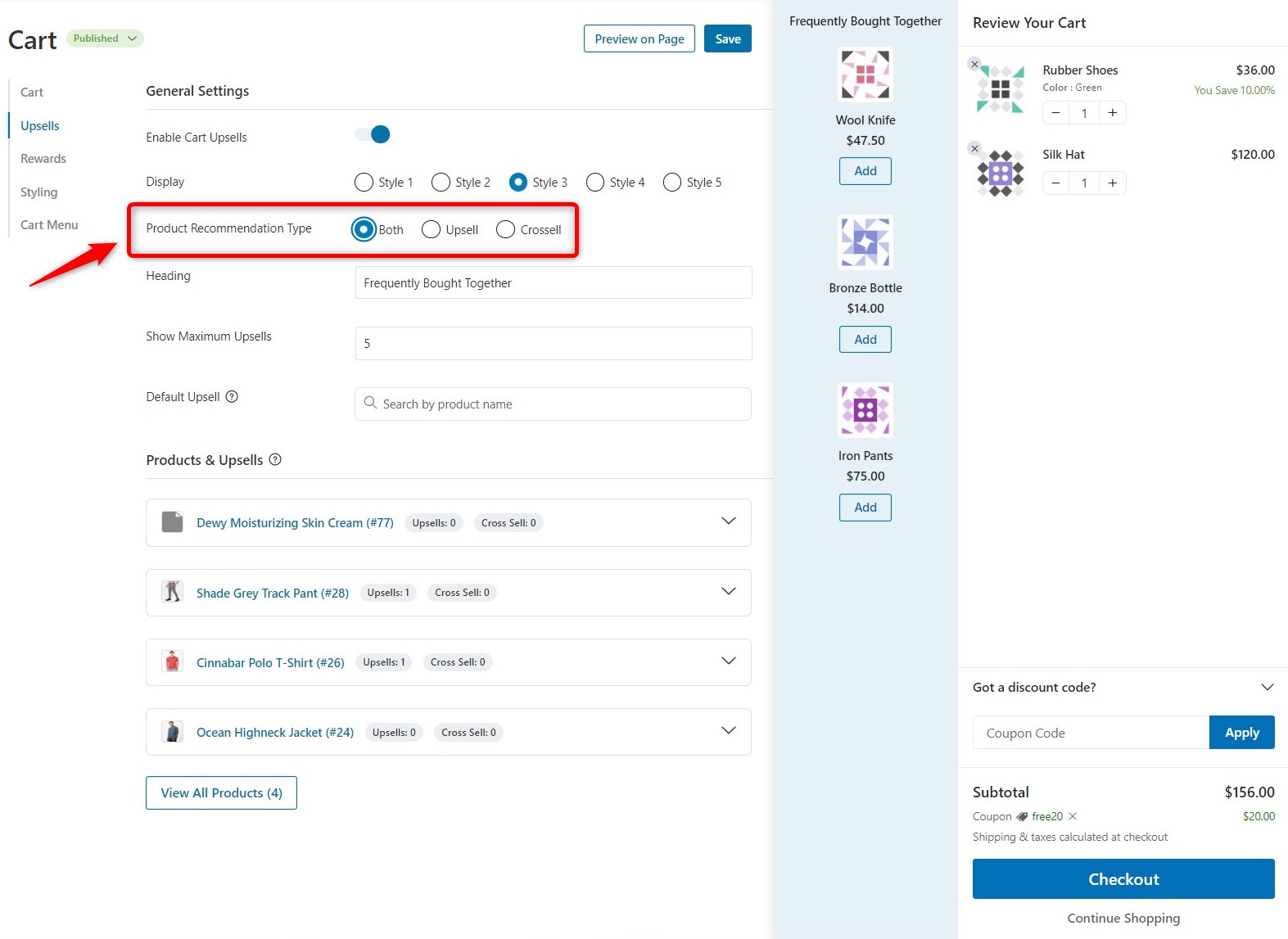 Based on your settings, users will be able to see cart recommended items in their cart.
Heading
Specify the heading of the upsell section of your cart.
Show Maximum Upsells
Show the number of upsells you want to display inside the cart. These offers will display in a sliding format.

Default Upsell
Add the product you want to show as the default upsells when a user adds an item to their shopping cart.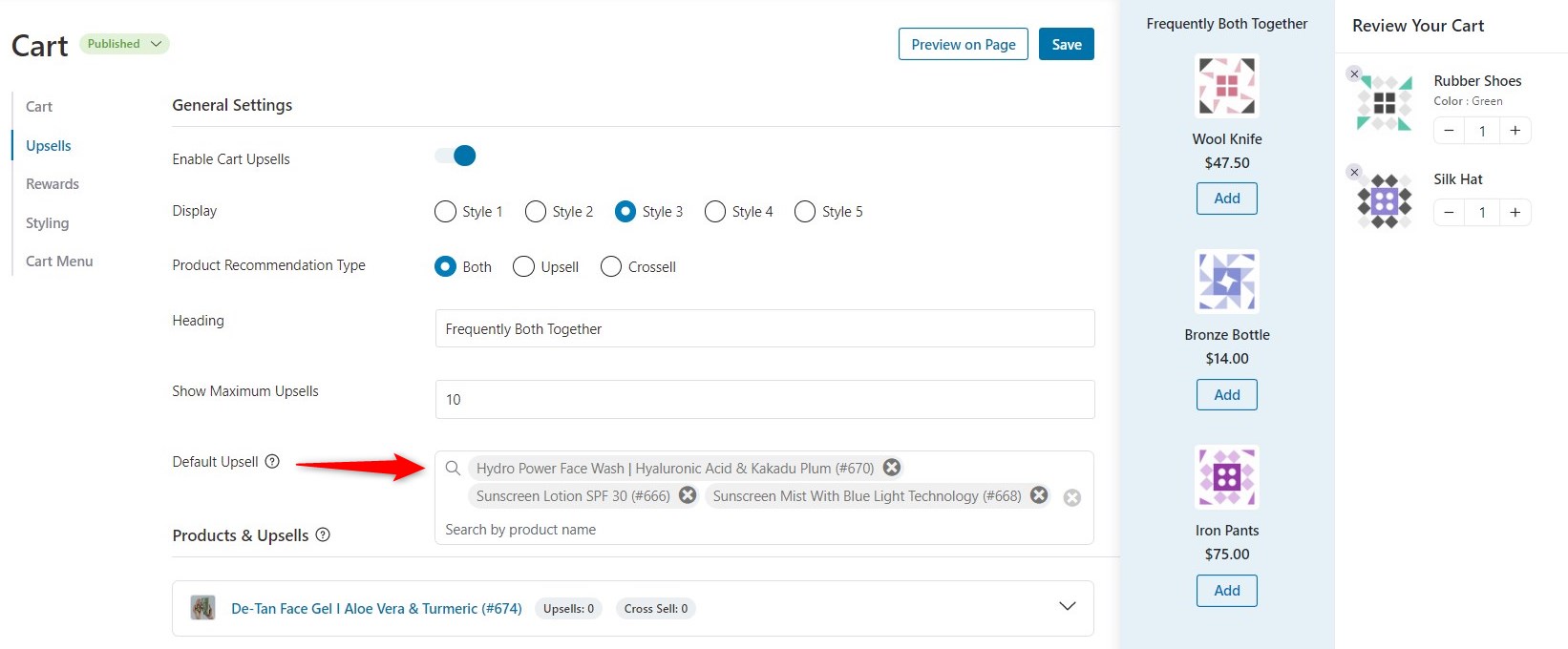 So when a user adds any item to their cart, these products will appear as the default upsells.
Take a look: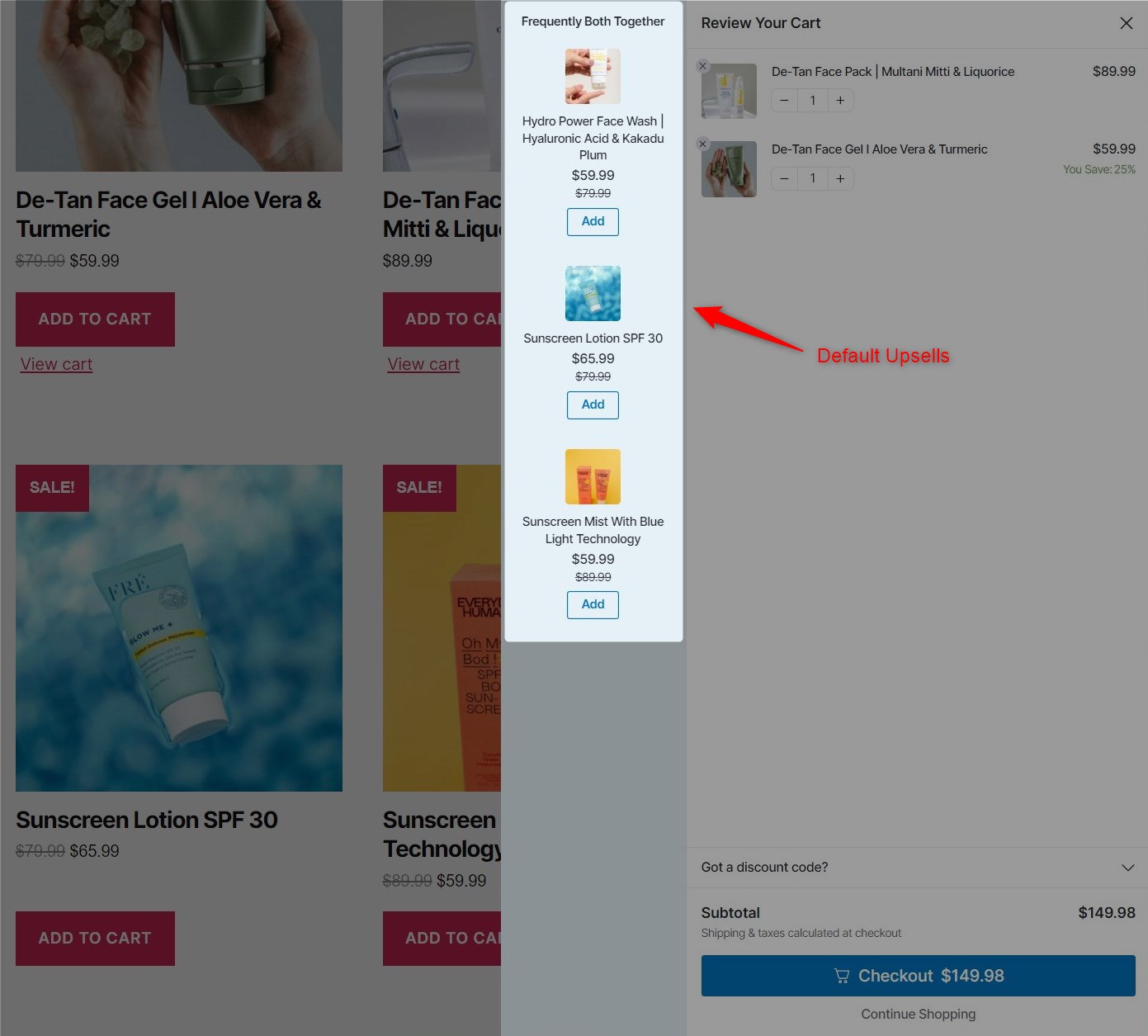 Save the changes when you're done.
Explore the Products and Upsells section here.