From this section of the FunnelKit Cart, you'll be able to customize the coupon field on your cart.
These are all the options you get:
Enable Coupon Box
Choose to show or not show the coupon box in your sliding cart.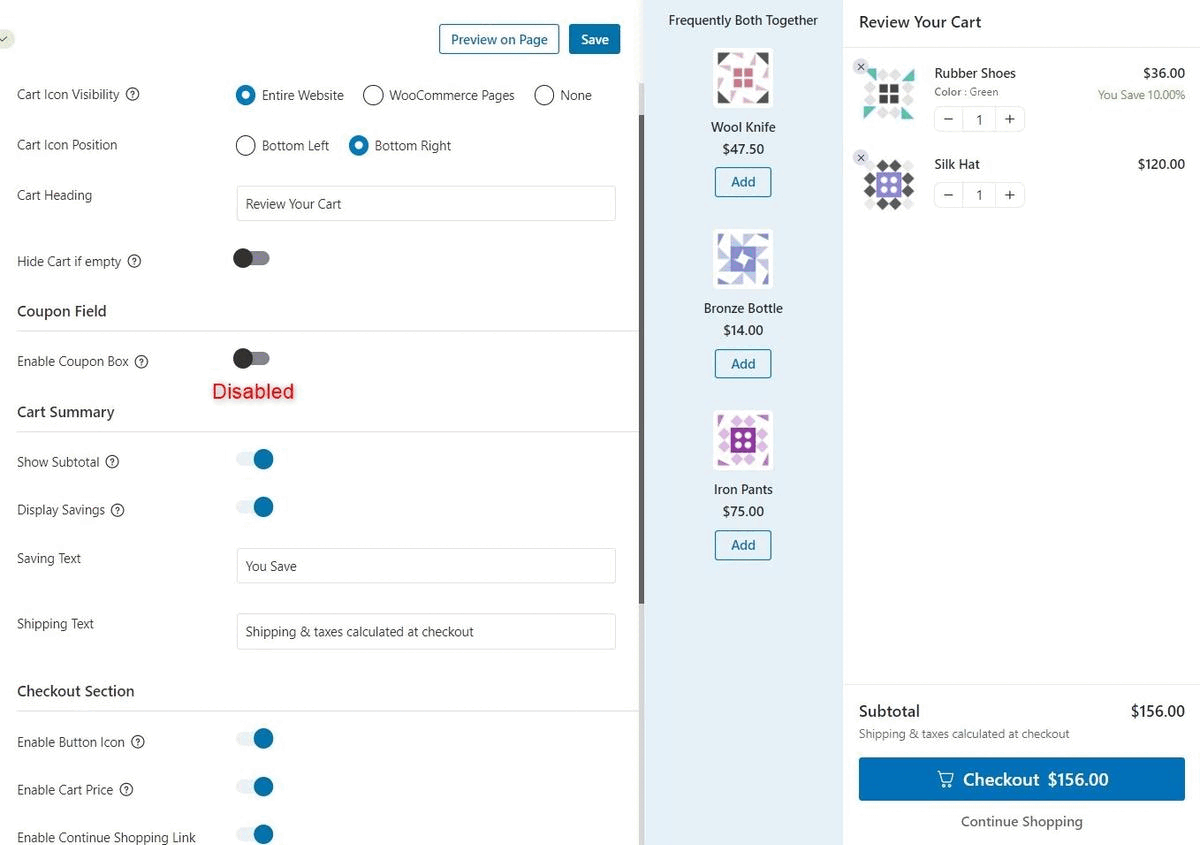 Display
Specify the display of the coupon box to be minimized (collapsed) or expanded (always show) in the cart.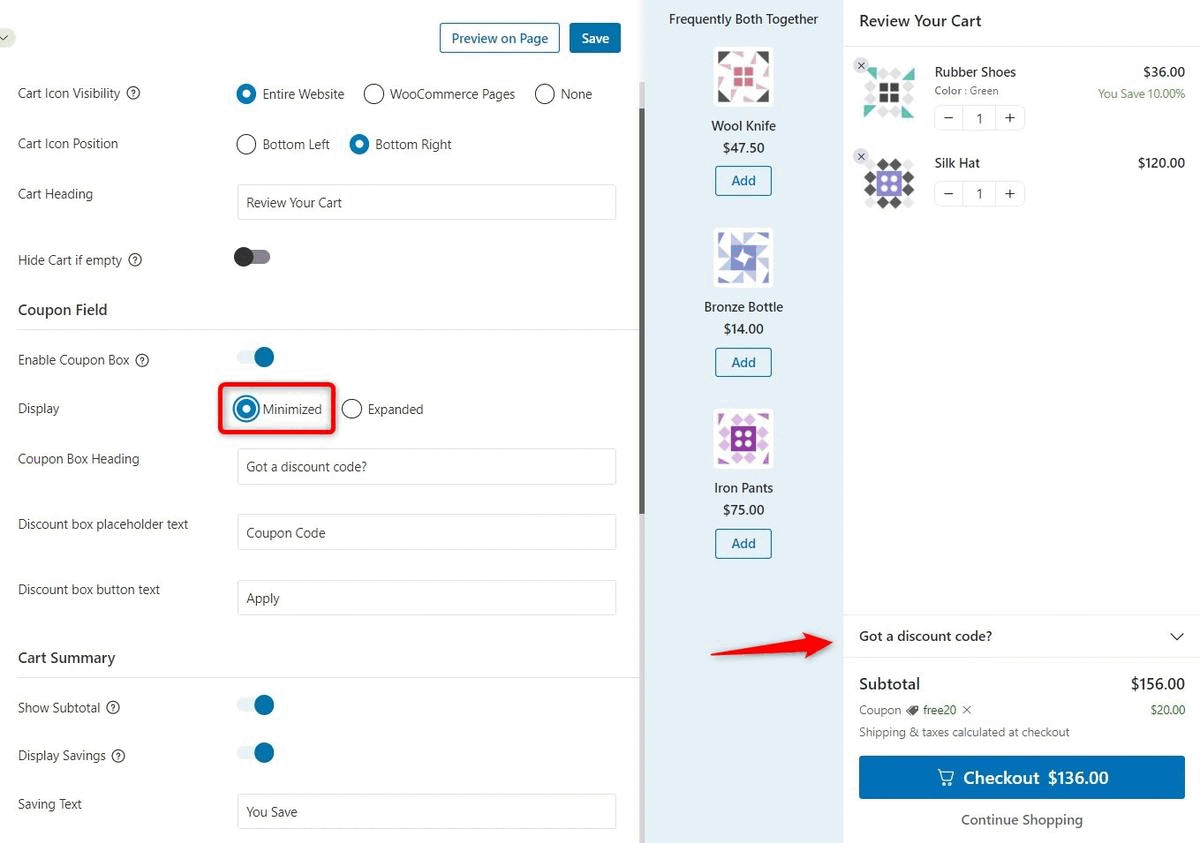 Heading and Text
Coupon heading box - Set the heading label of the coupon box
Discount box placeholder text - Specify the placeholder text of the coupon box
Discount box button text - Set the text on the coupon box button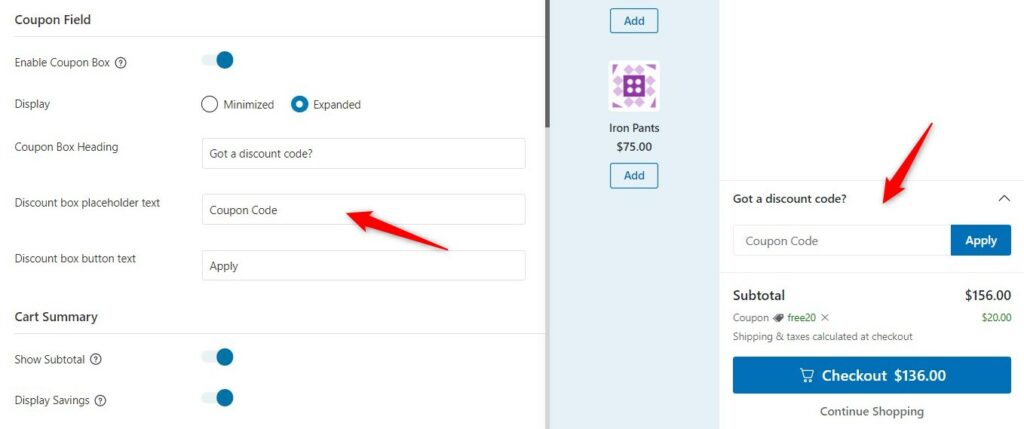 This was all about the Coupon field in the FunnelKit Cart.