You can use the Opt-in Thank You page settings section to add custom redirect links, scripts, and more.
The settings listed are as follows:
Custom Redirection
Make users redirect to a different page when they land on your Opt-in confirmation page.
All you have to do is enable custom redirection and select the page you want to redirect your users on your website.

You can enter the first few letters of the page to find it in the list and select it for redirection.
You can redirect the users to a page outside of the funnel, like a blog post or your exclusive Facebook group.
Important: The page you wish to redirect to needs to be added to your WordPress Pages.
Custom CSS
You can even add custom styling codes to your page to modify the looks of the page to your liking.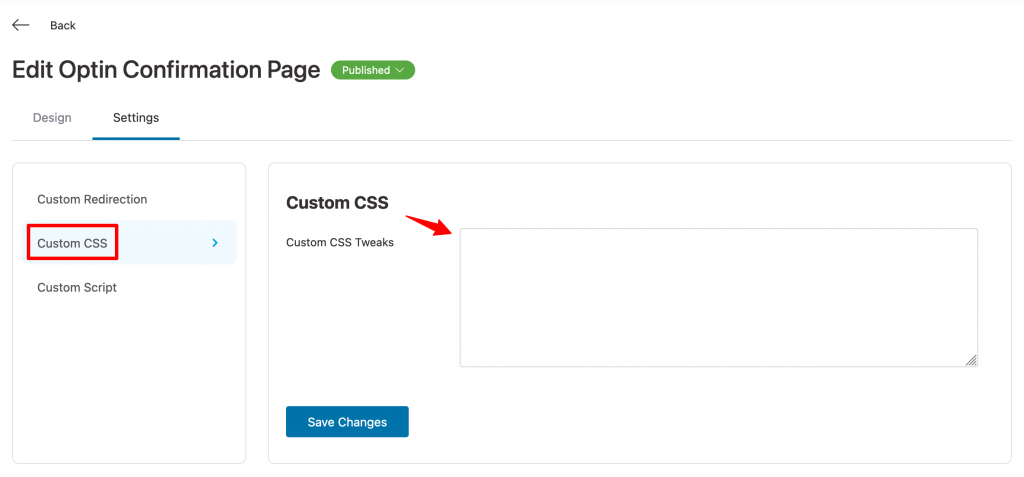 Custom Script
You can insert scripts in this section to your tweak and customize your WordPress store.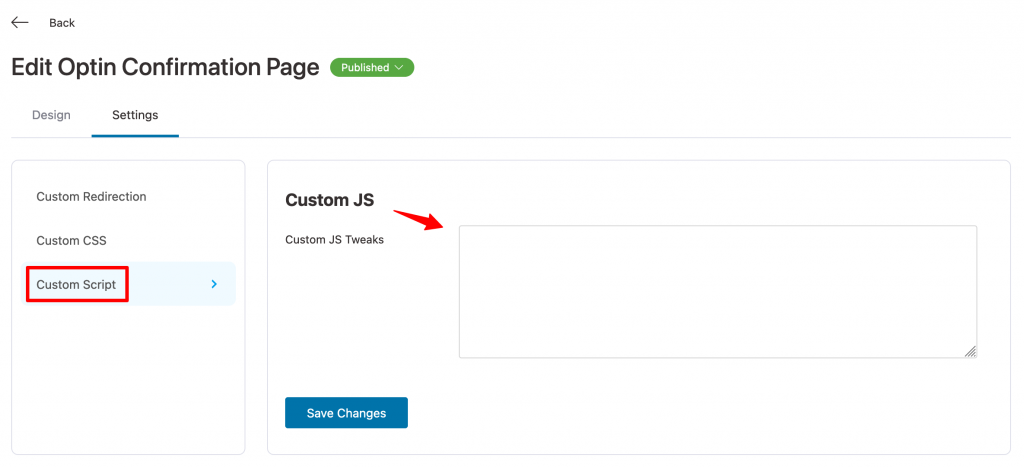 Once done, click on the Save Changes button.
This was all about the settings configuration available in the Optin confirmation funnel in FunnelKit.