Any customer would want to feel treasured and appreciated, and a welcome email is the first solid step in that very direction.
A Welcome Email is your first non-purchase interaction with the users.
You can send a welcome to your subscriber with FunnelKit (formerly WooFunnels) every time a user subscribes.
Use merge tags to personalize your email by their first name, last name, and phone.
You can get notified on your admin email when a new user signs up or send them the link to the freebie they opted for in these welcome emails.
Set this up by going into the Actions tab.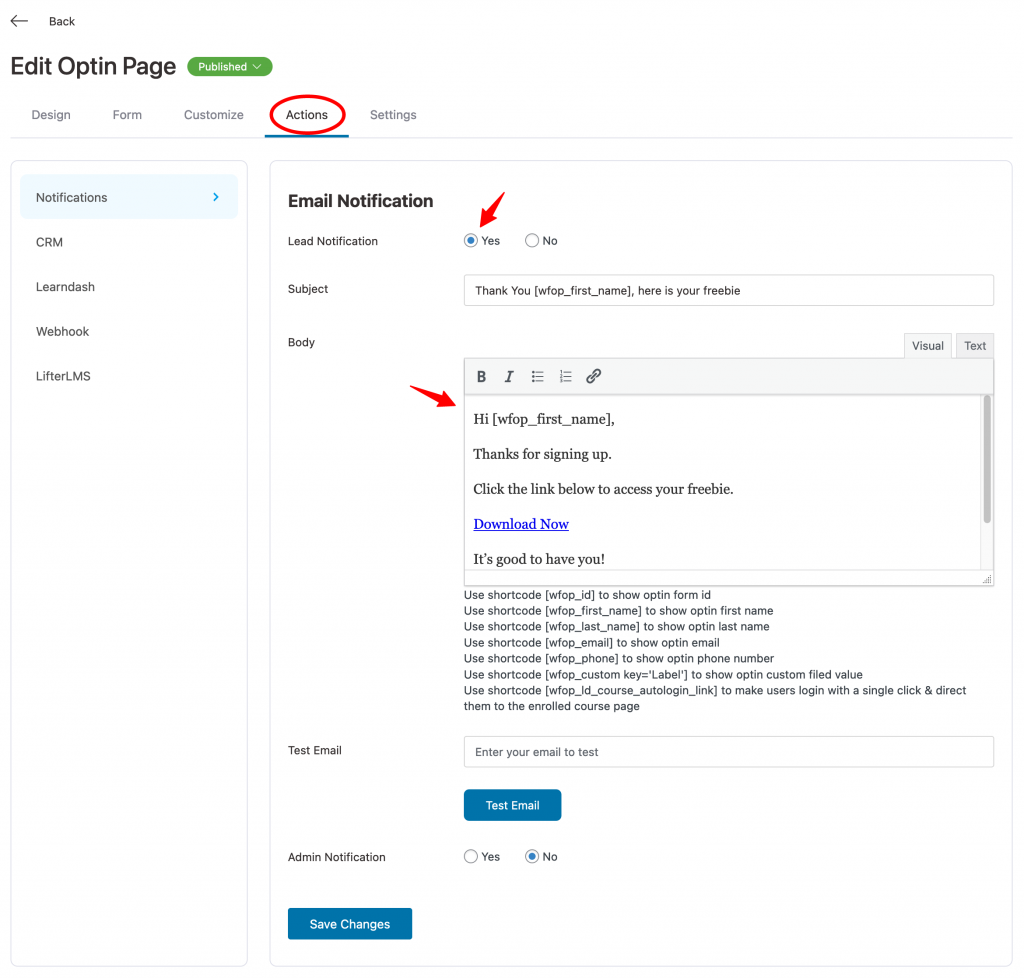 Click 'Yes' on Lead Notification to enable update notifications to be sent to your leads.
Subject
Next, enter the subject line and body of the email.
You can use merge tags for the first name, last name, and more to personalize your emails.

Body
Write the email content to send to people who have subscribed by submitting your opt-in form.
By default, the email body comes with the pre-filled content: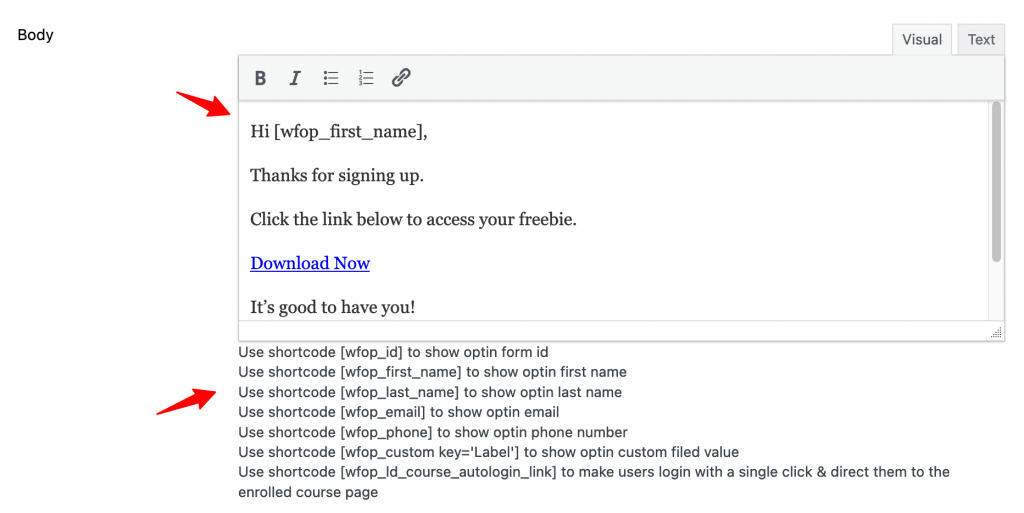 You can use shortcodes to display your first name, email, custom label value, or even make Learndash users auto-login to their enrolled course page.
Test Email
To check out how the email would finally look, send a test email to yourself before making it live.
You can test this email by entering the email address you wish to send your test email to.

Admin Notification
Enable Admin Notifications to get notified every time a new user signs up for your offer on the opt-in page.
Click on 'Yes' to receive admin notifications.

Save the changes and you're done!
You've just set up your email notifications that would be sent when someone opts into your lead magnet.