LifterLMS is an LMS plugin for WordPress that lets you easily create, sell, and protect your online course and training content based on your membership.
FunnelKit (formerly WooFunnels) extend its integration with LifterLMS to help you assign leads to your course when they get signed up.
When the user fills the opt-in form, you can automatically assign them to courses created on LifterLMS.
You can even generate a user ID and one-time password for your subscribers to access the course they signed up for.
Here's how you can do it:
Step 1: Go to your Optin Page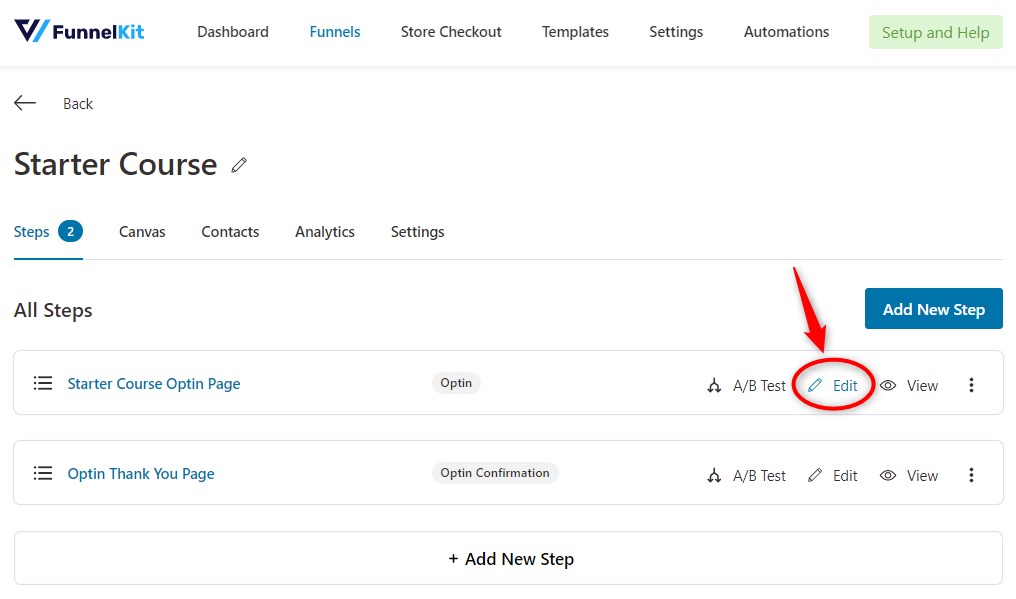 Click on your Optin page.
Step 2: Go to Actions ⇨ LifterLMS
Click on LifterLMS under Actions.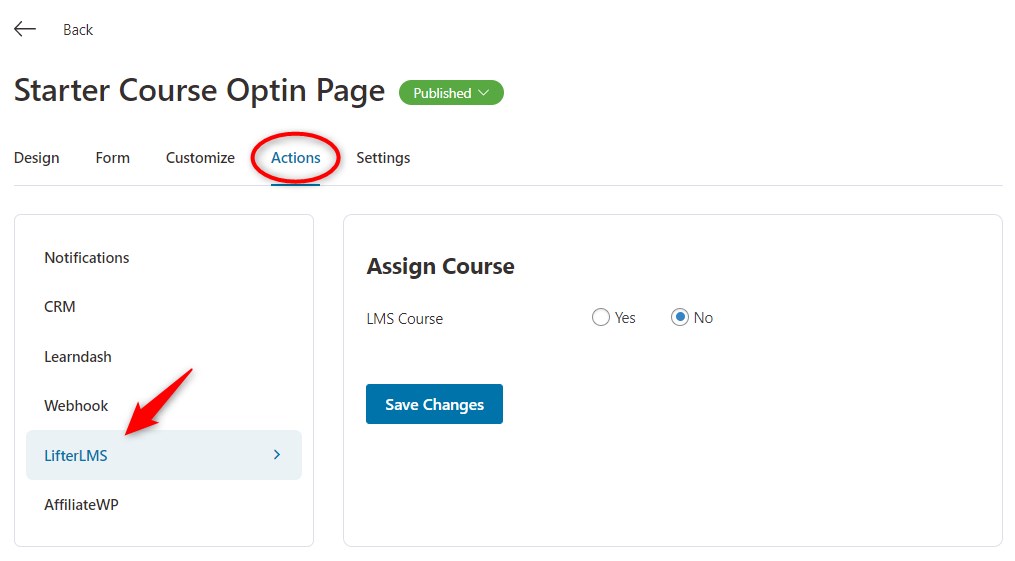 Step 3: Enable the LMS Course
Click on Yes next to LMS Course.
Enter the name of the course.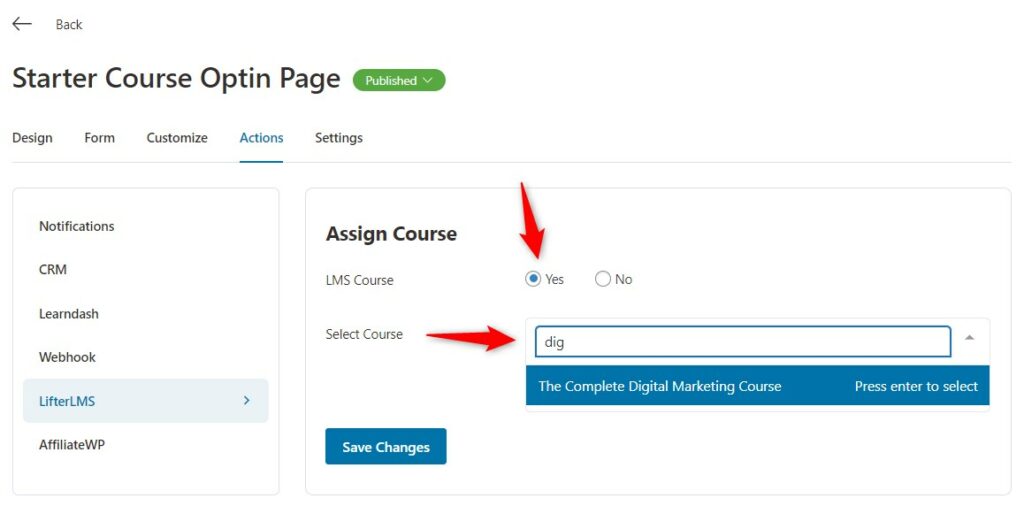 Once done, click on Save Changes.
That's it! Once the user fills this particular opt-in form, they will automatically be assigned to this LifterLMS course.
Step 4: Send them the Welcome Email with the Autologin Link
Click on Notifications and enable the Lead Notifications to send a welcome email.
Use the shortcode "wfop_lifter_course_autologin_link" to generate an autologin link to your LifterLMS course.
Using this link, your leads will be able to log in and access the course they signed up for.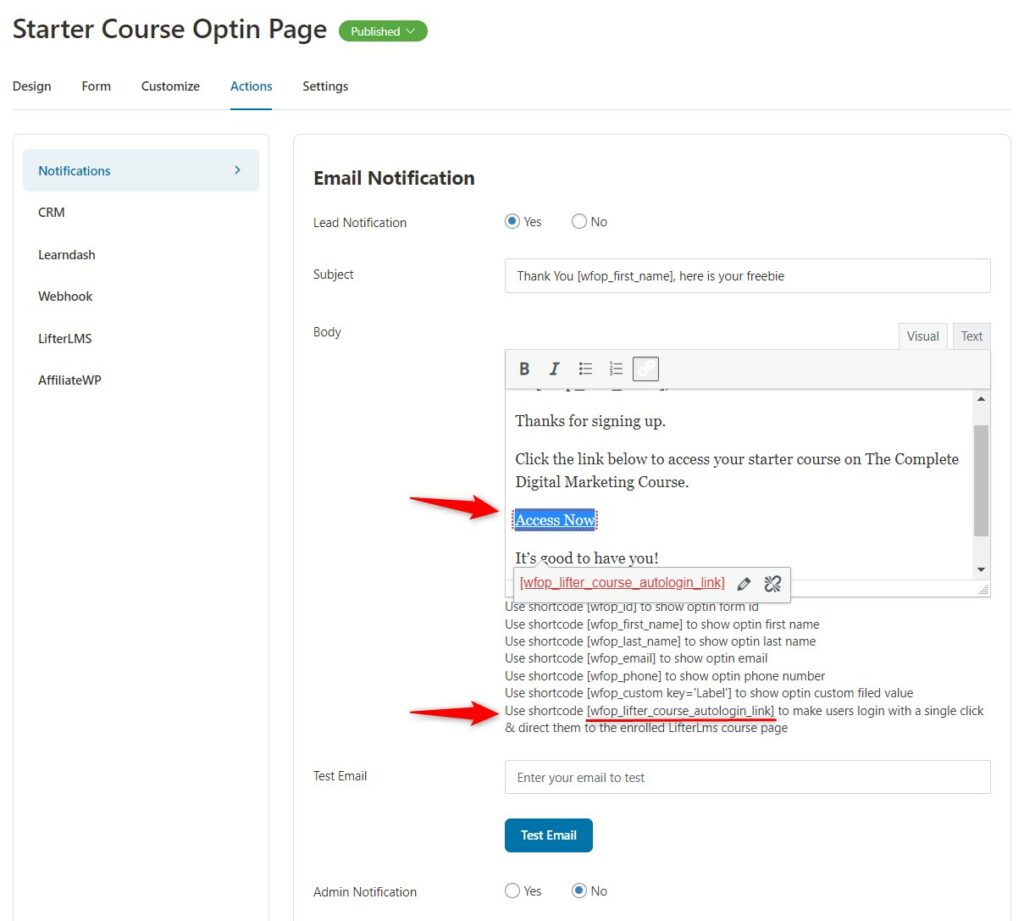 That's it! This is how you can automatically assign your leads to a LifterLMS course and send them an autologin link to access it.