Let's say, your store has a subscription-based product of 6 months and 12 months.
You can replace the lower-end subscription product by offering them an upgrade by means of your order bumps.
It doesn't have to be a subscription product only. It can work as a combo offer too.
For example, let's say you're selling pillows at $x, but you can provide a bump offer of pillows + covers at $y that replaces your cart item.
Funnel Builder allows you to replace order bumps with items in your cart.
Let's see how you can set this option.
Step 1: Add the Product as your Order Bump
Add a product to your order bump.
Here, we have added our 12-month subscription product as our bump offer.

Step 2: Replace this Product with a Cart Item
Check the "Replace Order Bumps with a Cart Item" option.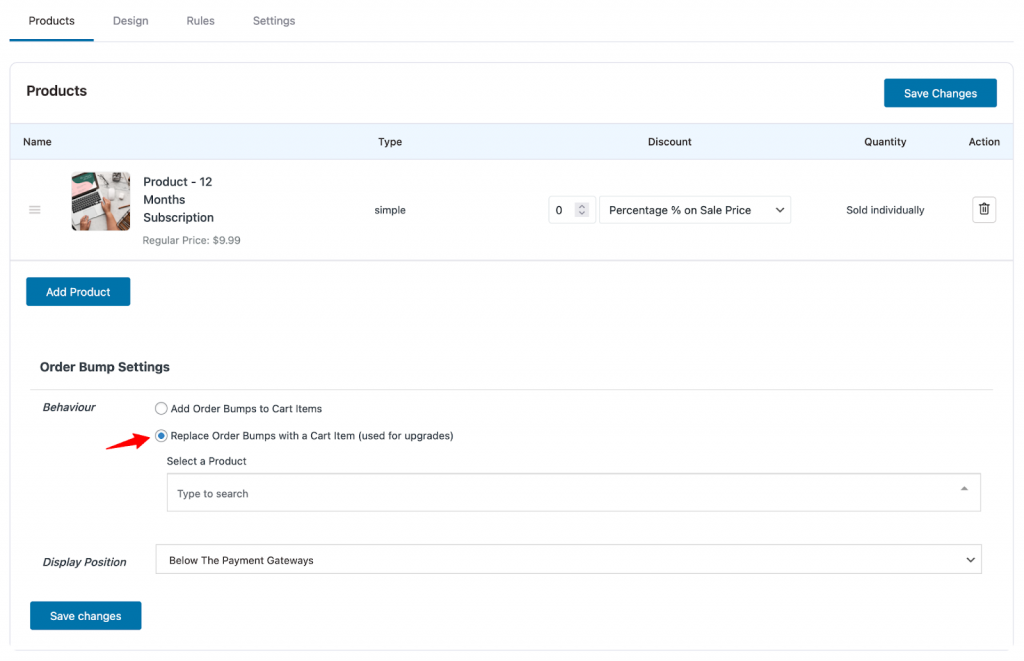 Type in the product on your cart you want to replace with this item.

You can even set the display position from here.
Once done, click on Save changes.
Step 3: Design your Order Bump (Optional)
This step is optional. However, on the Design tab, you can style your bump offers.
Read this documentation to create content, choose skins and style your order bumps like a pro.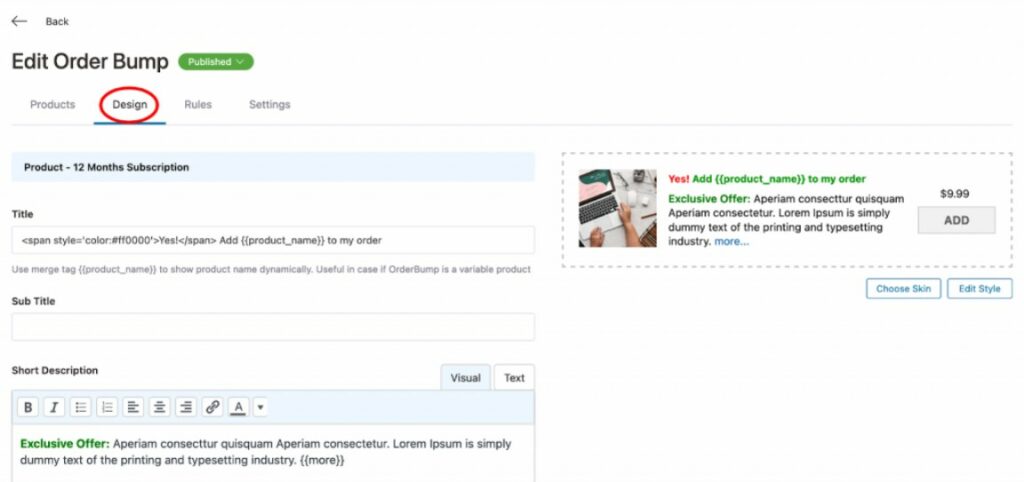 Step 4: Set rules for your Order Bump
Here, we will set up the dynamic rules to show your bump offer.
So, we will set the rule of showing this order bump if the cart item contains the '6 months subscription' product. Thus, this order bump will act as an upgrade.
Go to the Rules tab and specify the rule.

Click on Save Changes when done.
There you go! We have successfully configured this option.
Step 5: Test your Order Bump
Add the 6-month subscription and proceed towards the Checkout, you will see this order bump: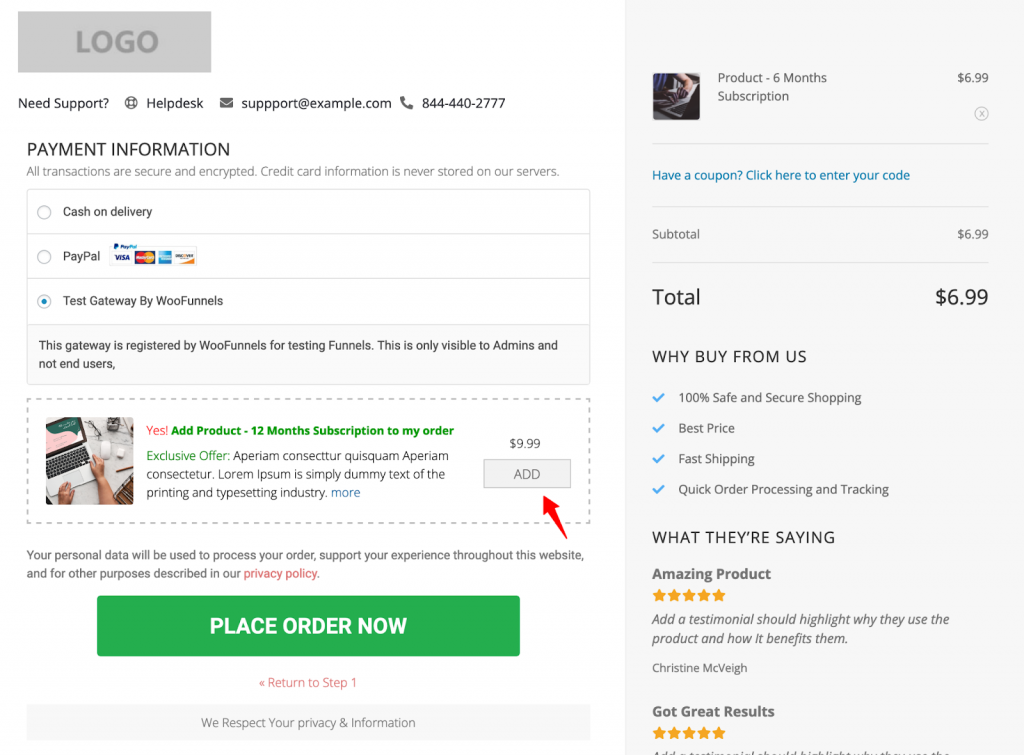 When you click to add this order bump, your 6-months subscription will get replaced with the 12-month subscription plan.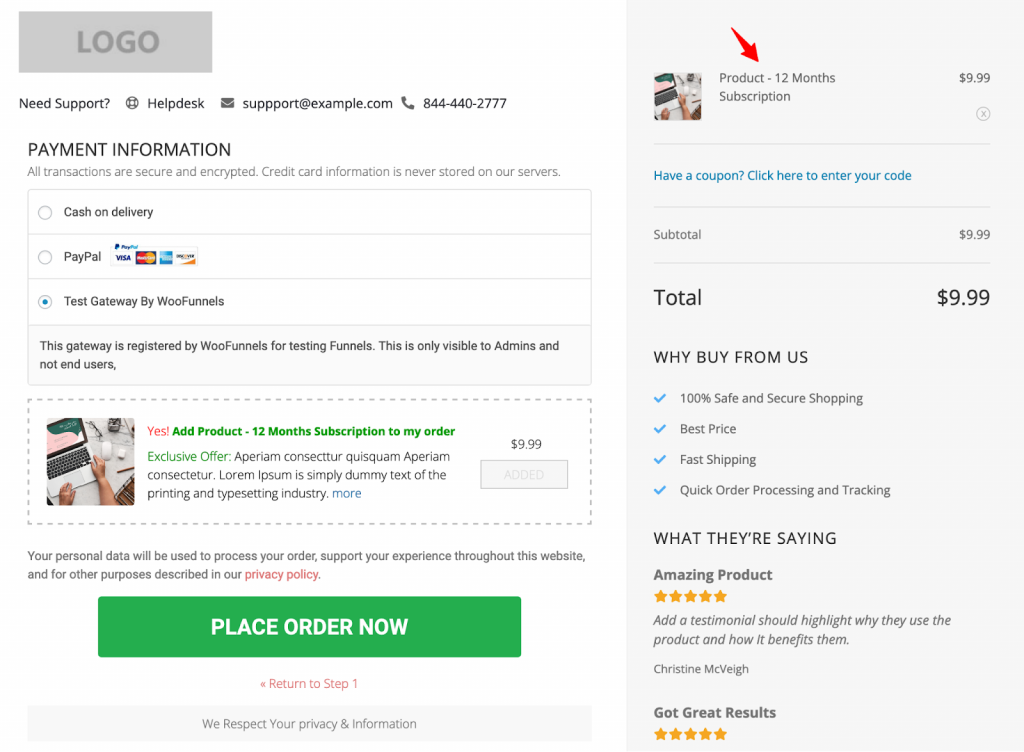 There you go! You have successfully replaced your order bump with a cart item.