The 'Settings' tab lets you set the priority for your order bump.
If you've set up multiple order bumps, there could be a chance that when set conditions are met, more than one bump gets triggered.
In that case, you can set the priority, so the offer with a higher priority will get shown instead of the one with a lower priority.
1 is considered the highest priority.
Take a look: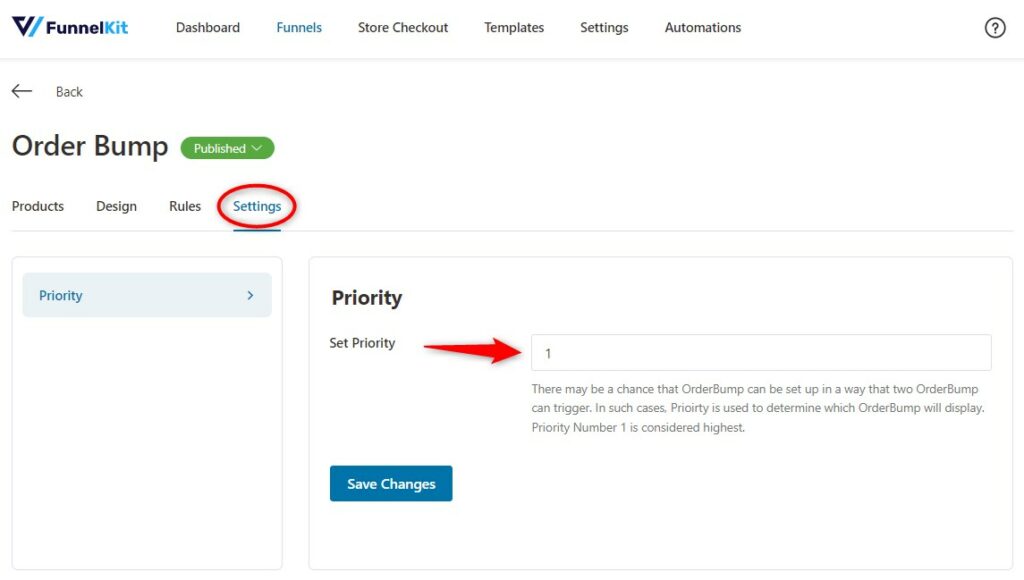 Click on Save Changes when done.
That's it! These are the order bump settings that you can configure.