You can set up dynamic rules to specify when you want to display the order bump offer to your customers.
The rules are conditions which when met - the order bump gets shown on the checkout page.
Here's how you can set rules for your order bump.
Step 1: Go to the Rules tab and click on 'Add Rules'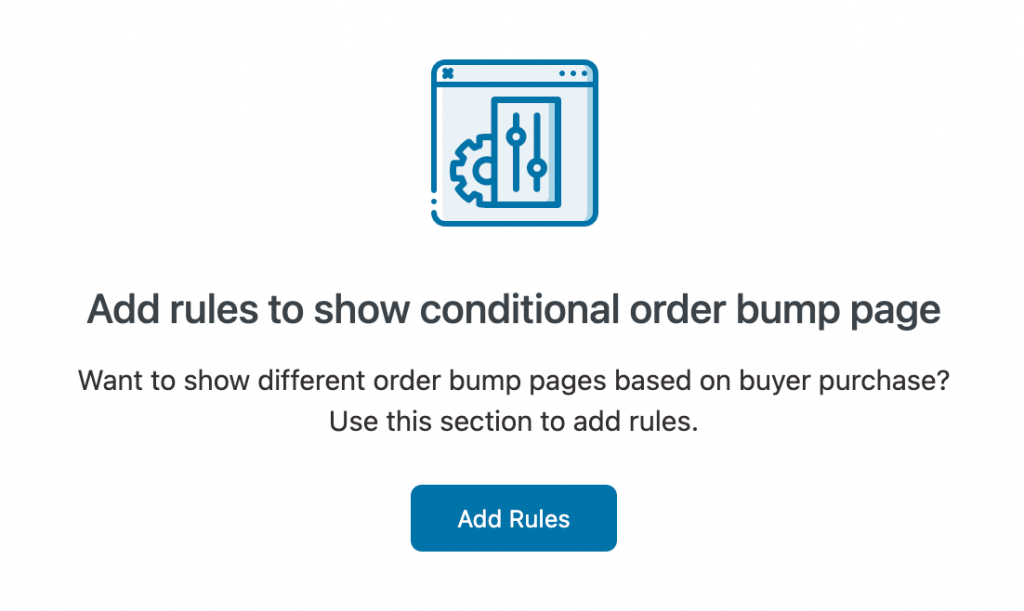 When you click on the 'Add Rules' button, you'll see a screen to set up the rules.
Step 2: Set up a rule for your order bump
By default, the rule is set to 'No Rules'.
It means that the order bump will always show up on your default WooCommerce checkout page.
Click on the drop-down to explore a range of rules.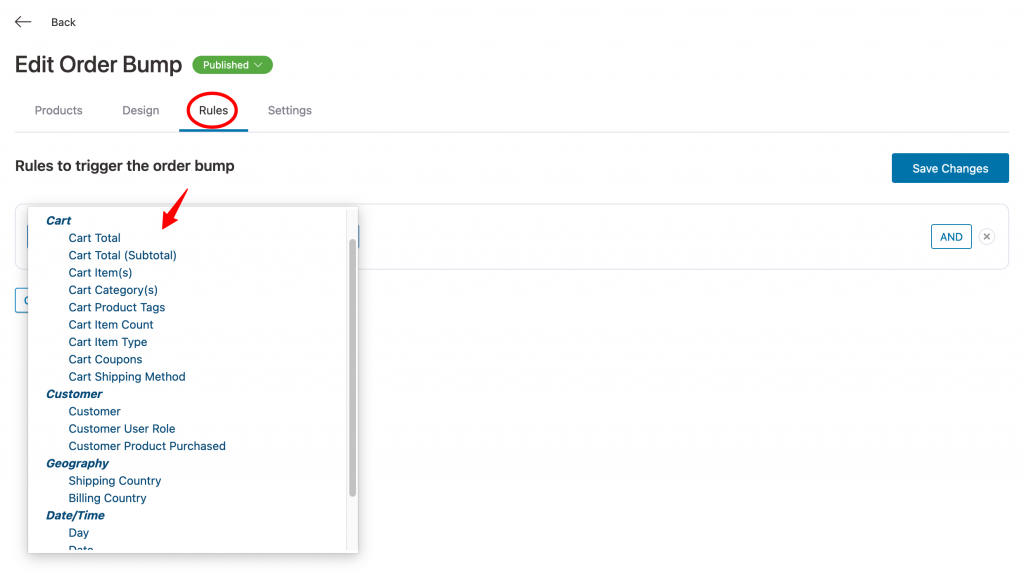 You can use these rules to specify when you'd like to show the order bump.
In fact, you can set up a combination of multiple rules for your bump offer.
For example, say you want to show the bump offer when a prospect arrives at a particular FunnelKit (formerly WooFunnels) Checkout page and their cart total is more than $x.
Take a look:

Once you're done setting up the rules for your order bump, hit the 'Save Changes' button.
There you go! Now you've set up rules for your order bump.
The bump offer will show up only when these rules are met on the particular Checkout page.