Order bumps help you increase the average order value in your store.
Thus, it's important that it looks neat when you offer them to your customers on the Checkout page.
For that, we're continuously launching new skins for your order bumps.
Click on Choose Skin to pick any order bump skin.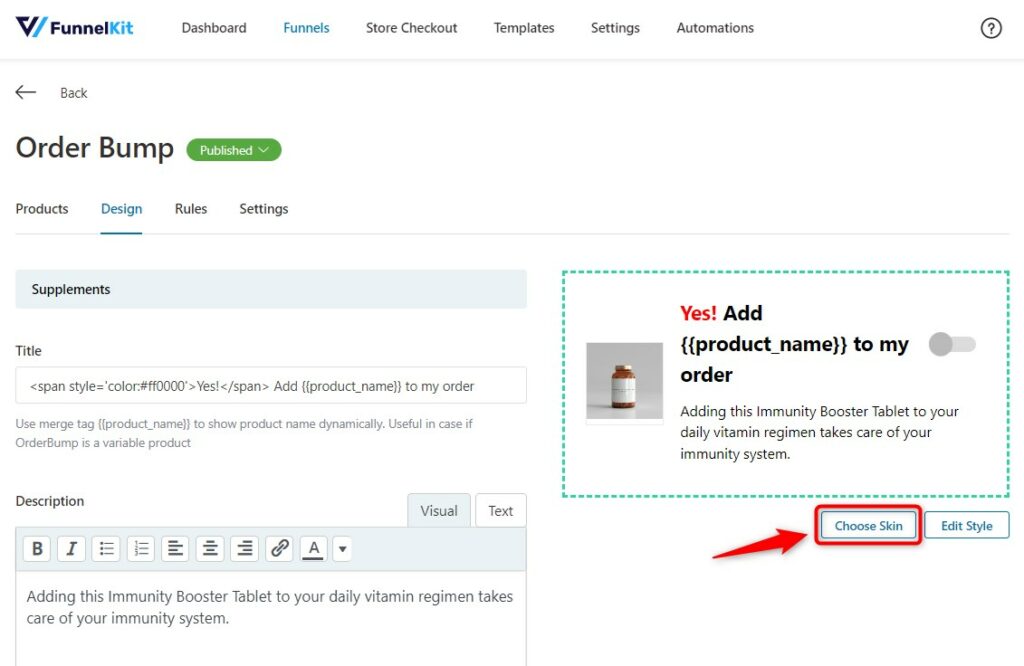 From there, select any skin.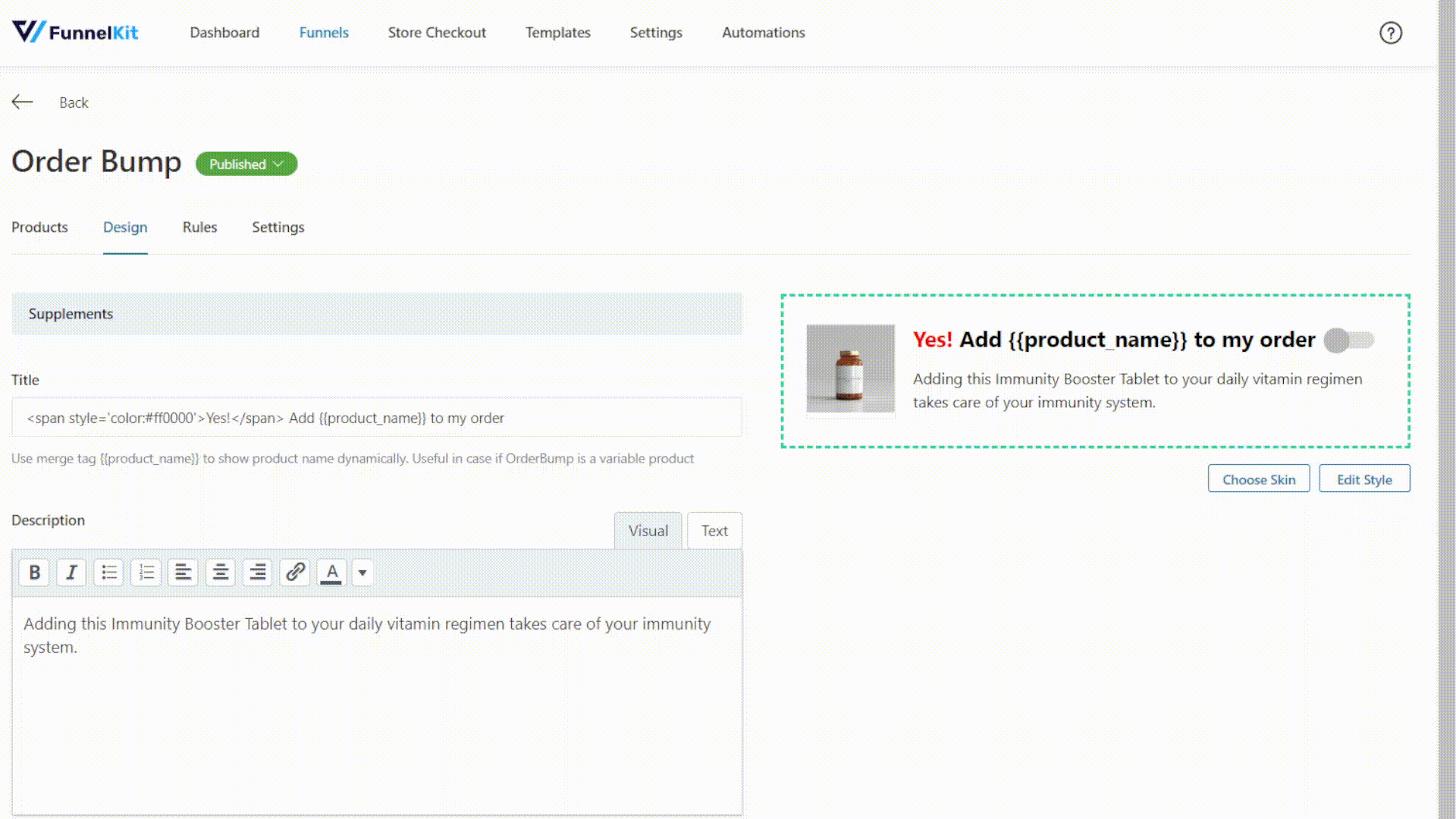 Then, click on Import.
This is how you can choose a specific skin.
Further, you can customize the skin to enhance the look and feel of the order bump. You can do that by clicking on the 'Style' tab.
We've discussed the Style options in our next documentation.