The 'Design' tab lets you design your order bump offer and make it look the way you want.
With the release of the FunnelKit (formerly WooFunnels) Funnel Builder 2.0, we have enhanced the order bumps.
You get new configuration options and skins to set up your order bumps.
Under the Design tab you can:
choose the style (skin) of your bump
specify the text (content) for your order bump offer
customize the look and feel of the bump
It ensures that you can easily customize the order bump design and present it better in front of your customers.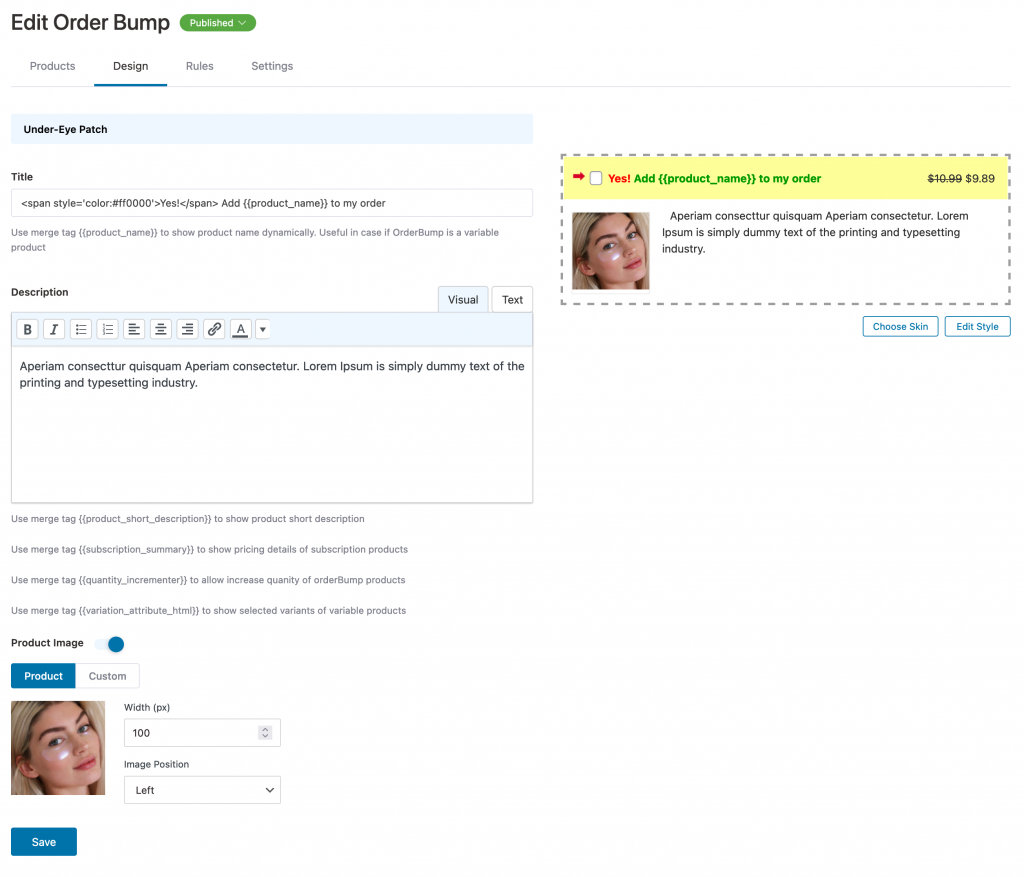 Let's explore each of these options in the Design section in detail.