An order bump is basically a cross-sell offer on the checkout page that compliments the main purchase.
The users can add this offer with a single check on the box and the order total gets updated instantly.
In this section let's look at how to set up an order bump to increase AOV.
Take a look: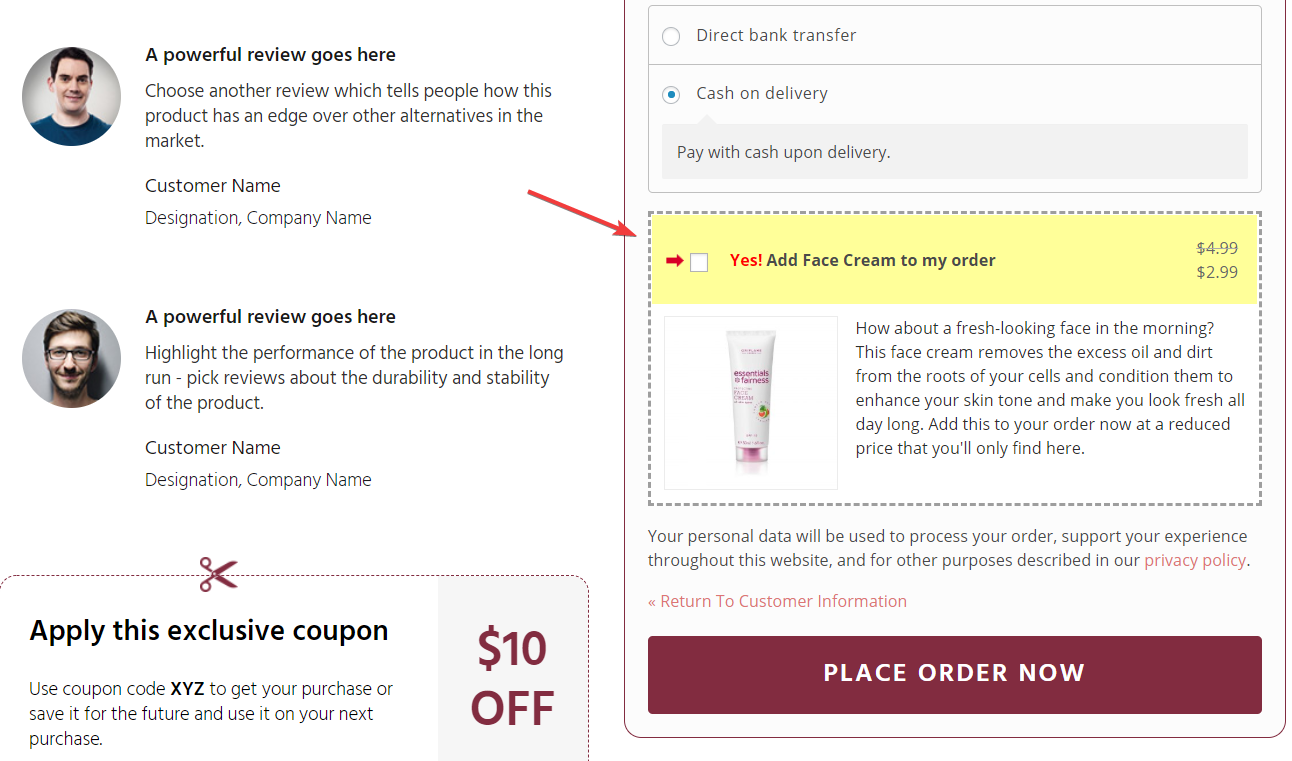 Looking for order bump ideas?
Watch this video: