Products tab is the second tab in the sequence while setting up your order bump.
This tab lets you add product(s) that you want to sell through the order bump offer.
It can be audiobooks, ebooks, expedited shipping, $1 trial, or anything which complements well with the main purchase.
You can add one or more than one item to sell as bumps on the same checkout page.
Follow the steps below to set them up.
Step 1: Go to the Products tab and click on 'Add Product'
Click on products and you'll see the option to add a product.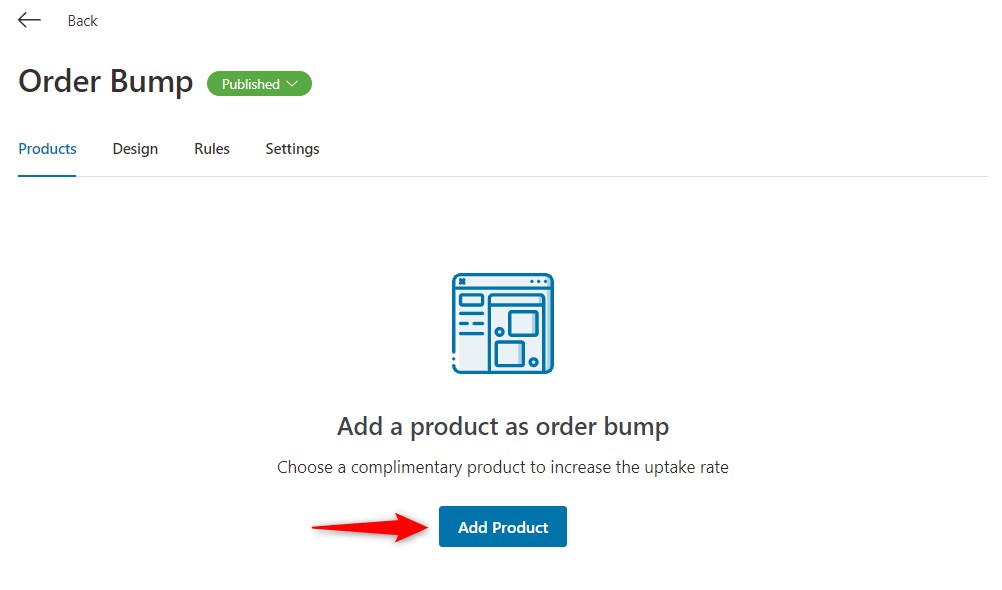 Hit the 'Add Product' button and a pop-up will appear.
Next, enter the initial characters of the product and select the right option from the drop-down.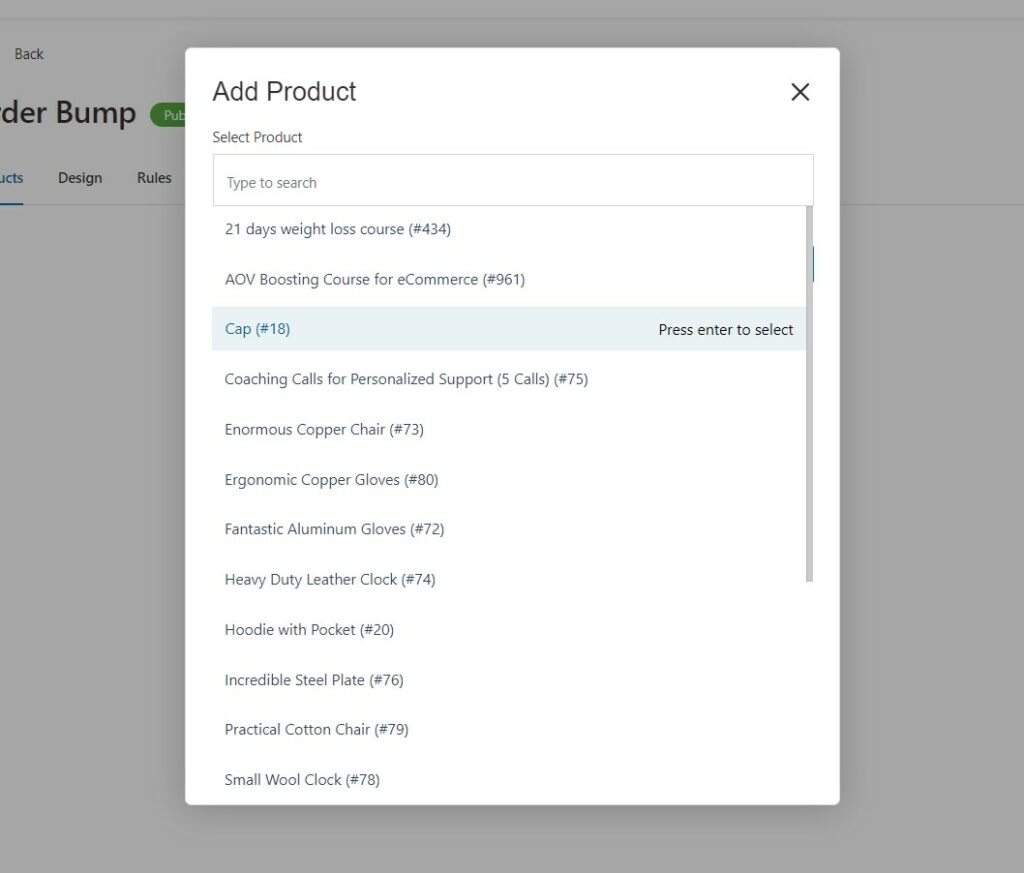 Then click on the 'Add Product' button to add it to your bump offer.
Step 2: Set the Discount and Quantity of the product
You can also set the quantity and discount of the product at the order bump level from here.
The discount will not otherwise be available on the product page of that item.

Once you're done, hit the 'Save changes' button to save your changes.
There you go! You've now added product(s) to your order bump offer.