Order Bump v/s One Click Upsell?
I got this question from a handful of our customers:
"What's the difference between one-click upsells and order bump? Why use one or the other or both?"
I think that's a great question and I admit it can get a bit confusing. Should you sell your offer as an order bump or one-click upsell?
In this post, I'll be explaining to you the difference between the two and also sharing a framework to help you decide. I bet once you follow my approach - it'll be a cakewalk for you to decide.
Let's get started with order bump v/s one-click upsell and which one you should be using to increase sales for your business.
Understanding the Basics: Order Bumps & One-Click Upsells
If you want to know the difference between order bumps and one click upsells, then here is a perfect explanation along with an example.
Order bumps are the offers on the checkout page. They're mostly low-dollar, impulse buy products and don't need a lot of explanation - 4 to 5 lines is great.
One can add it to their order with one click on the checkbox and then move on to place an order.
Here's how an Order Bump looks on the checkout page:-
One-Click upsells are offers your users see after they click on 'place order' on the checkout page and before they see the thank you page.
You tokenize their card so that they can make the payment with one click 'after' securing the original order.
Here's how a One-click Upsell page looks :-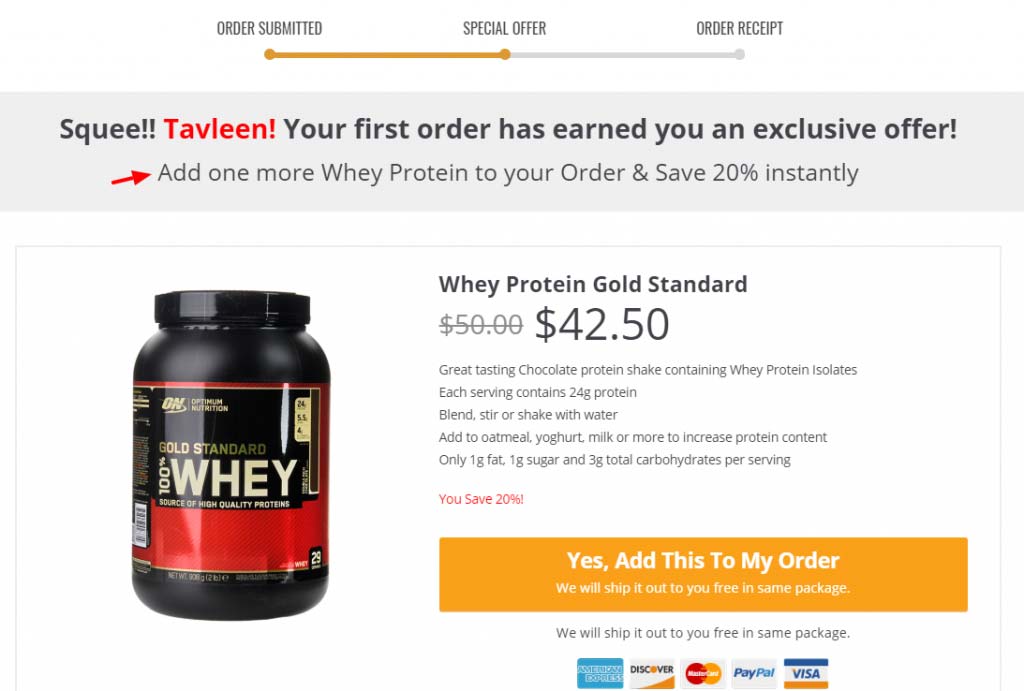 Now we'll take a hint from Disneyland to see what their Order Bump and One-click Upsell offers are like.
Disneyland Has Both The Offer Types
Let's understand what's an order bump for Disneyland and what their one-click upsells are.
Imagine you place your order for the tickets at the counter and just before swiping your card, the staffer says:
"Hey, would you like to add our Mickey mouse caps to your order? They're black, go with whatever you're wearing and the pics will come out really well!"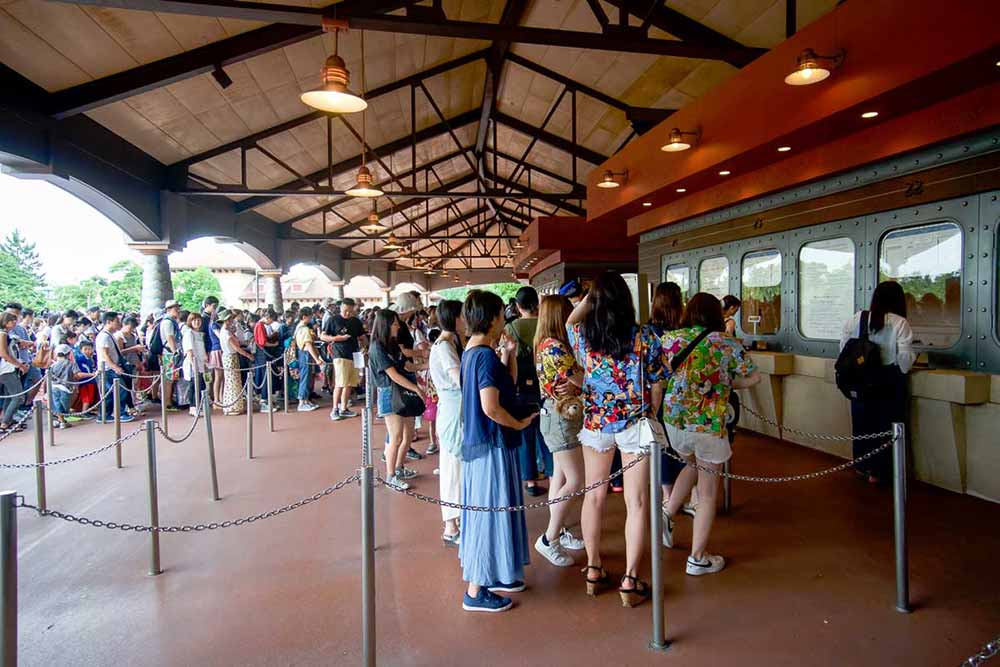 You're in the mode and have mentally purchased the tickets so you nod in favor. She instantly adds it to your order and deducts the updated amount.
Now you go inside and there you have the photographers standing at every key spot. That's the backend funnel.
They click amazing pictures of yours with your family while you're taking rides/enjoying the moment- that you just can't click with your own phone!
So the idea here is to increase the order value of the customer post-purchase or after securing the initial purchase of the tickets.
Let's jump to some examples of order bump v/s one click upsells.
Let's Look at Some Examples: Order Bump Or One-Click Upsell
Now that you understand the higher-level concept and the difference, we're going to dive deeper and look at how it applies to you and me. So we'll learn from the examples that apply to the industry you're in.
Example #1: Free Trial and Membership Program
Let's look at why a free trial to the membership makes a good bump whereas the membership program is a good upsell.
Free Trial is an effective order bump
When you're selling a free trial or a $1 trial, you can use 4-5 lines to explain what they get inside and how it's going to help them.
It's actually a low-effort decision because, by just one tick on the checkbox, the free trial gets added to the order and they get billed only after 15 or 30 days, not instantly. It means that people don't have to make the payment decision right away.
Free Trial makes for a good WooCommerce order bump because there's:
Low commitment involved?
Easy to sell?
Membership Program is a good one-click upsell
Let's say that a user has to pay $37 right now to enjoy the benefits of your membership site - and then the same amount each month - there's a decision involved. And it requires a lot of convincing to make them add it to their order.
Hence, you need a strong sales case and an entire page to persuade them. Yes, you could offer a discount on the first month - but they still need to make a decision.
Higher commitment involved?
Needs a strong sales argument?
Therefore, a membership program makes a good upsell offer.
Example #2: Mobile Screen Guard and Back Cover
Let's look at what's a good order bump and which one's a great post-purchase upsell offer.
Screen Guard is a good bump
It makes for a good order bump because people don't need to think a lot about it before buying - it is an impulse purchase, and they need it to protect the main purchase i.e. the phone.
In fact, there is not much decision-making involved in it.
Here are some excellent examples of order bumps by our friends at AccessAlly.
Back Cover is an excellent upsell
The back cover of a phone reflects people's personalities and is not just about protecting the device from scratches (which is a need).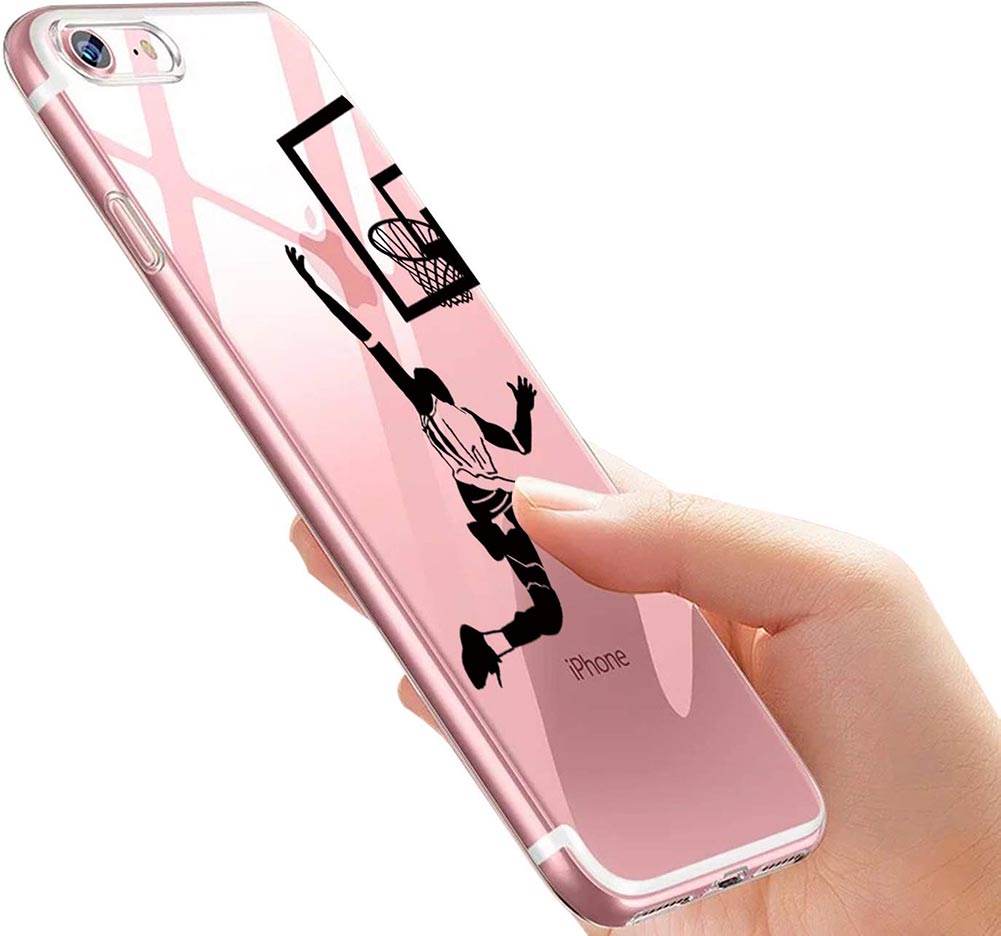 Also, people want to see the available colors, designs, the material it is made up of, etc. And they also need some social proof to be sure that it is in trend and in demand.
So, create a sales argument here - throw in some testimonials, explain the features and benefits of the item.
This is an evergreen strategy of order bumps and one click upsells that many businesses are using.
Example #3: Audiobook and Minicourse/Masterclass
By now I am sure you've understood the thinking framework. Let's look at one more example of audiobook and mini-course as an order bump and one click upsells.
The audiobook is an irresistible bump
When a user is buying the digital or the physical version of a book, they're already convinced about the book - what it is about, the author, and why they want it.
Hence, you don't need any sales argument to make them buy the audio version of it.
All you have to tell them is that - 'here is the audio version of the book and that they can plug in their earphones and listen to it while on the go. You simply have to remind them that they can't carry the book everywhere but they can tune in no matter where they are.
Whether you sell physical products or digital products, here's a post on a handful of order bump ideas for your store.
Minicourse is a strong one-click upsell offer
It qualifies as a good upsell offer. This is because it requires higher commitment from the users' end - they need to invest time and effort in watching those videos.
It's also important to let your users know what extras are available in the course, not available in the book. So you can construct a proper sales argument here and sell them on the benefits of the course.
You can also add a few testimonials of people who have taken up on the offer and have results to show for it. Hence, you need sufficient space to convince your prospects about the course before they buy it.
So...Who's the Winner?
Well…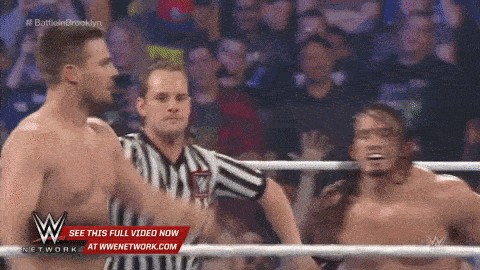 Order Bump and One-click Upsells being pre and post-checkout offers, respectively, we can't actually pit them against each other. Because your offer really decides whether it's a good order bump or a one-click upsell.
You can have both in place- while one works to close the sale at a higher value, the other increases AOV post the purchase.
Look at your offer and then follow this approach:
Low-dollar offer that requires lesser commiment and low effort to sell → go for Order Bumps

High-value offer and high effort in decision-making involved → go for One-click Upsells
Do you need more help with that?
Let me know and I'll be happy to answer any questions that you have. I can even help you identify whether your offer is suited for an Order Bump or One-click Upsell.