Are you utilizing a WordPress autoresponder to streamline your email marketing campaigns?
According to a report by the Direct Marketing Association, Email marketing yielded an average 4,300% return on investment for businesses and brands across the United States in a year.
However, to run successful email marketing campaigns, you must have automated systems on your website. These automated systems help you revolutionize how your business can connect with its subscribers, nurture leads, and build lasting relationships.
What's even better is that autoresponder emails have the highest open rate and click-through rate, which are 98% and 37%, respectively. 
Imagine doing less work and getting better results. An autoresponder makes your life easier because it keeps running your email campaign even when you're not around.
It's like having a helping hand that never takes a break.
In this blog, we will share with you how you can run a WordPress autoresponder campaign and the 5 best tools to run such campaigns.
What is an Email Autoresponder in WordPress?
An email autoresponder is a tool that automatically sends pre-written emails to people who take specific actions on your website. These emails are usually used to provide valuable information, promote products or services, or nurture leads over a period of time.
For instance, when a user signs up for your newsletter, the autoresponder can immediately send a welcome email, followed by a series of informative emails over the next few weeks. This way, you can engage with your audience without manually sending each email, nurturing leads, and building relationships.
Other scenarios where you can send email autoresponders are when your users:
Place an order: Send the order confirmation email, shipping update, post-purchase recommendation, etc.
Abandon their cart: Send them a series of emails reminding them about the abandoned cart or offer them a discount so they opt to complete the purchase.
Fill out a form: Send them confirmation about the form submission.
Enroll in a course: Send them email autoresponders welcoming them to the course and other instructions.
Basically, whenever a user takes an action, you can send them a relevant prewritten email using WordPress autoresponder.
What Is the Purpose of an Email Autoresponder?
Email autoresponders have two primary purposes:
Save time by automating the interaction with users
Keep your business running 24/7
Autoresponder emails are highly effective in automatically building stronger relationships with your users. By automating user interactions, email autoresponders help you save valuable time and ensure that your users receive timely responses without requiring constant monitoring.
In fact, HubSpot - one of the most popular CRM platforms - claims to have generated $100,000 in 30 days with an automated follow-up email sequence.
Simply by setting up a WordPress autoresponder campaign!
What to Look for in a WordPress Autoresponder Plugin?
It's normal to be confused about how to choose the best autoresponder plugins for WordPress. Here are some of the key features an optimized WordPress autoresponder plugin should have:
User-Friendly Interface: The plugin should be intuitive and have a user-friendly interface. It should have an easy-to-navigate dashboard where you can easily create, manage, and monitor your autoresponder campaigns.
Automation Flexibility: Ensure the plugin offers versatile automation options, allowing you to trigger emails based on all the important user actions like sign-ups, purchases, form submissions, etc.
Segmentation and Targeting: Ensure the plugin enables you to segment your email list based on user attributes, behavior, or preferences. This further enables you to send highly relevant specific content to specific groups.
Integration and Compatibility: Check if the plugin integrates well with other tools you use, such as your CRM, e-commerce platform, or lead generation forms. Smooth integration streamlines your automated workflows.
Analytics and Reporting: The plugin should provide detailed insights into email performance metrics like open rates, click-through rates, and conversions. This data helps you refine your campaigns for better results.
5 Best WordPress Autoresponder Plugins
Here, we have put together 5 of the best autoresponder plugins for WordPress based on their ease of use, features, and pricing plans.
1. FunnelKit Automations
FunnelKit Automations is one of the best autoresponder plugins out there. We chose this as our first pick because this plugin has all the quality and features an ideal email autoresponder should have. Along with triggered emails, you can also send broadcast emails and SMS with this free WordPress autoresponder plugin. The best part is it lets you create and handle your email autoresponders directly from the WordPress dashboard.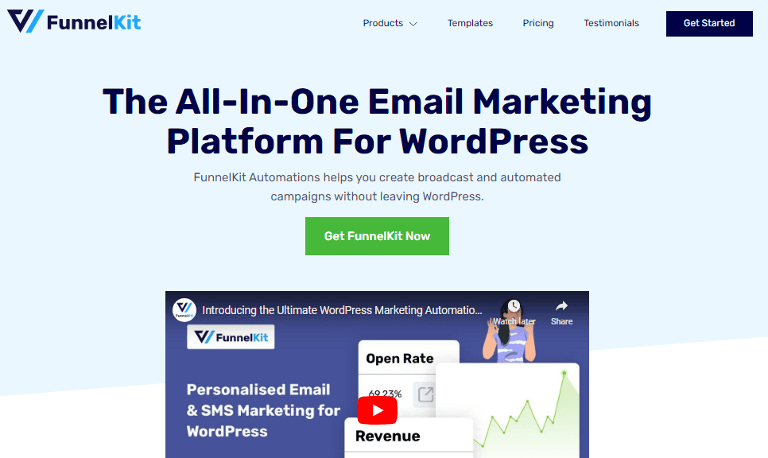 Here are some of the key features of this all-in-one email marketing platform:
Ease of use: As the plugin enables you to create and maintain autoresponder campaigns directly from the WordPress dashboard, you can enjoy the ease of use that you are used to as a WordPress user.
An array of action triggers: FunnelKit offers a huge range of action triggers that you can use to set up autoresponders based on the user's activity. Some of the triggers include when users sign up, log in, place an order, submit a form, abandon a cart without completing the order, etc.
Visual email builder: Funnelkit has a built-in visual drag-and-drop email builder that you can use to create beautiful customized emails by dragging and dropping elements.
In-depth Analytics: You get in-depth analytics from active contacts, completed contacts, orders, revenue, AOV, etc.
3rd party integrations: FunnelKit integrates with popular CRM such as ActiveCampaign, Drip, ConvertKit, etc.
Price: You can get started with FunnelKit Automations for free. The pro version starts from $249/Year. The paid plans also include FunnelKit Funnel Builder.
2. OptinMonster
If lead generation is your main aim for your email autoresponder WordPress plugin, then OptinMonster is a good choice. With its powerful popups and conversion tracking, it has become highly popular among WordPress users.
With the help of Mailchimp, Constant Contact, FunnelKit Automations, or any other popular email service, you can connect it easily to OptinMonster to set up your autoresponder.

Here are some of the key features of OptinMonster:
Drag and drop builder: OptinMonster has a drag-and-drop form builder that allows you to create a beautiful lightbox, floating bar, and slide-in popups. You also get many pre-built templates that help you capture leads for your business.
Advanced targeting features: You can do advanced targeting with OptinMonster by showing different popups on different pages. This will help you to collect leads more effectively.
Many email service integrations: This WordPress autoresponder plugin integrates with third-party integrations such as Drip, MailChimp, HubSpot, Active Campaign, etc.
Price: A free version is available. The pro version starts from $19/month.
3. Hubspot
Hubspot makes email automation and marketing super easy for small businesses. You can easily set up your entire marketing dashboard, monitor campaigns, and handle email marketing automation.

Here are some of the key features:
Advanced automation workflows: You can create an advanced email automation workflow with HubSpot that will save you time and effort.
Easy-to-use drag-and-drop form builder: You can create custom forms just by dragging and dropping with this useful tool.
Lead generation tracking: You can nurture your leads by sending newsletters & automating email marketing campaigns. And easily track how the emails are performing.
A/B test emails: You can A/B test your email newsletters with Hubspot and easily find out what resonated with your audience.
Seamless Integrations: HubSpot integrates with different email marketing automation tools such as Active Campaign, Campaign Monitor, Constant Contact, Drip, Mailchimp, etc.
Price: The HubSpot WordPress plugin is free to use. The paid version starts at $50/month.
4. ConvertKit
ConvertKit is an excellent choice for a WordPress email autoresponder because of its advanced automation features, detailed analytics, and email builder.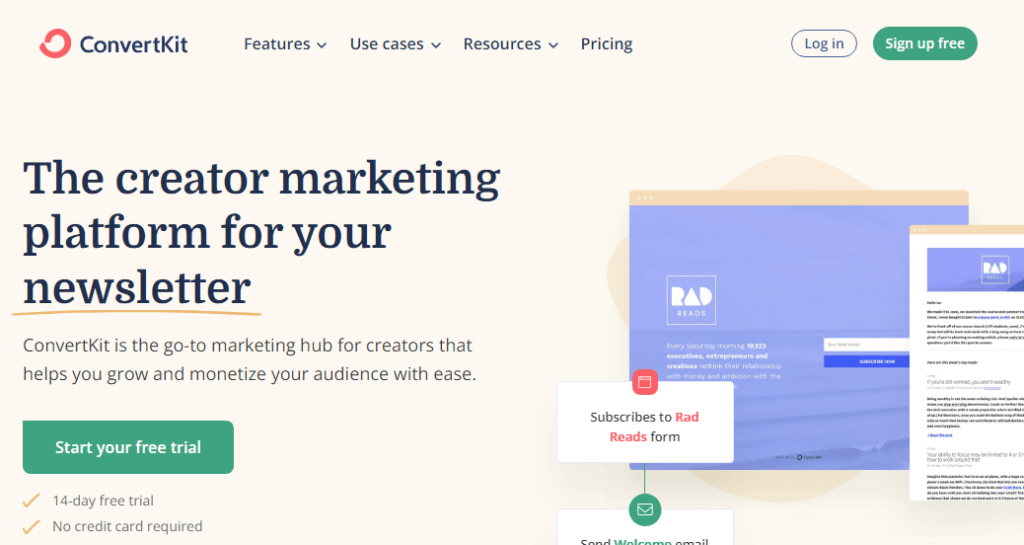 Here are some of the key features:
Email designer: ConvertKit has a flexible email designer that allows you to create beautiful emails without any coding knowledge. You can create your email template library as well.
Design email newsletter: You can create a modern-looking email newsletter and send content, such as a PDF, with email using this tool.
Segmentation: You can add tags to users when they sign up and thus segment your audience in a meaningful way.
Automation builder: ConvertKit comes with an intuitive visual builder that allows you to build automation without any complications. The visual automation builder gives you an eagle-eye view of how a user enters and exits an automation.
Integrations: ConvertKit integrates with more than 70 marketing and e-commerce platforms.
Price: You can use the ConvertKit WordPress plugin for free. The premium tool starts at $9/month, but the pricing varies as your email list grows.
5. MailChimp
With the MailChimp plugin for WordPress, you can easily grow your email list and connect to your MailChimp account in a few seconds. With over 2 million active installations, this is one of the most popular WordPress autoresponder plugins.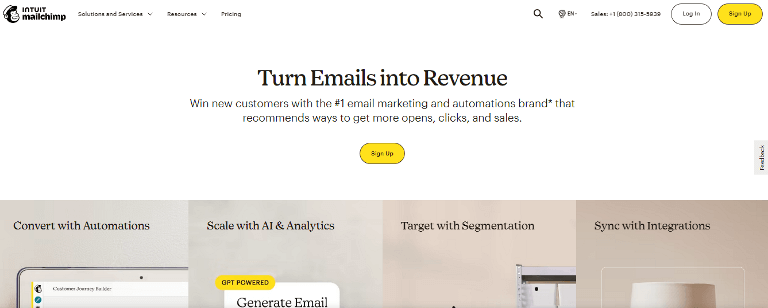 Here are some of the key features:
Email Templates: Mailchimp provides a user-friendly interface for creating and sending email campaigns. Users can choose from various professionally designed templates and use them without coding skills.
Audience Segmentation: Mailchimp allows users to manage their email lists, segment their audience based on various criteria such as demographics, preferences, purchase history, etc., and send targeted emails to specific segments.
Marketing Automation: You can set up automated email sequences based on user behavior, triggers, or specific dates. This includes welcome emails, abandoned cart reminders, birthday greetings, etc.
Analytics and Reporting: This WordPress email autoresponder provides in-depth analytics and reporting features that allow users to track the performance of their email campaigns.
Seamless Integrations: MailChimp integrates with Contact Form 7, Gravity Forms, Ninja Forms, WPForms, BuddyPress, MemberPress, etc.
Price: The MailChimp WordPress plugin is free. The pro version starts at $13/month.
Out of all the automation tools, FunnelKit Automations is the most potent plugin.
In the next section, we will share how you can set up WordPress Autoresponder using FunnelKit Automations.
How Do You Set Up an Autoresponder Email Campaign in WordPress?
Here, we will show you how you can set up an autoresponder email campaign for users who sign up via an opt-in form.
Before we start the main process, you need to install and activate FunnelKit Automations on your WordPress website. It is available in both the free and premium versions. We'll use the Pro version to make use of the advanced features to create our workflow.
Once you install, follow the instructions below to set up WordPress autoresponders without any coding.
Step 1: Add a new autoresponder
The first step is to create a new automation. For that, navigate to FunnelKit Automations ⇒ Automations (NextGen) and then click on 'Add New Automation.'
We are going to import "Optin follow up". For that, click on the recipe, then click on the Import button. After that, provide a name and click on Create.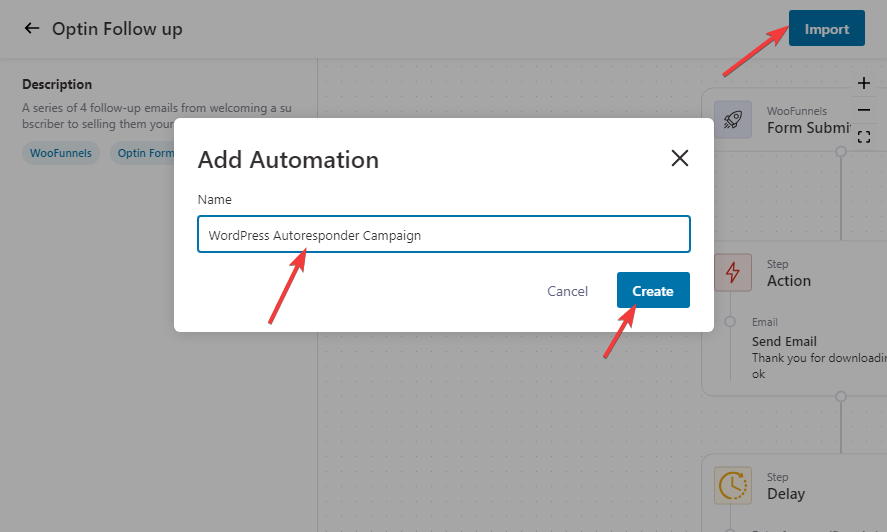 This will import a recipe that will get triggered when someone submits a form as an opt-in. Then, it will follow the defined sequence:
Send an email with the freebie attached, thanking users for signing up.
Wait for 24 hours. After 24 hours, it will send an email asking users how they liked the freebie and some insights from the freebie.
And after another 48 hours, it will send an email pitching a paid program.
And lastly, after 72 hours of pitching the paid course, it will send them a last reminder about the product.
So, basically, this autoresponder is designed to turn your subscribers into paying customers.

Step 2: Select a signup form and embed the form fields
Now select the form whose submission will activate this WordPress autoresponder. For that click on the "Form Submits" trigger.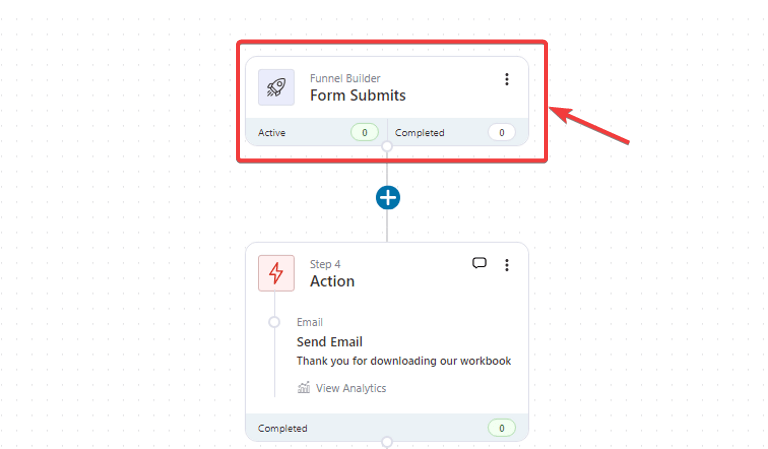 Now select the form from the existing subscription forms on your WordPress site, provide the email address field of the form, and embed the other form field. You can mark this user as subscribed as well. Finally, click on Save to update the information.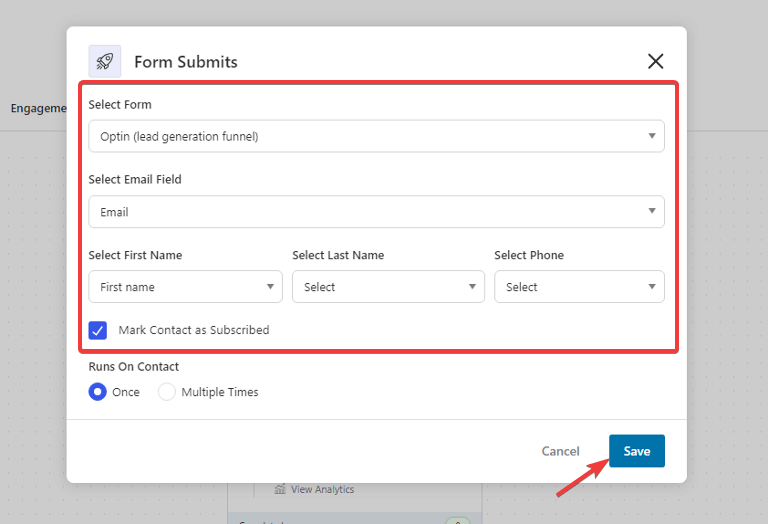 Step 3: Customize the welcome email
Now, it's time to customize the first email of the automation workflow. This will be the welcome email. For that, click on the "Email" step.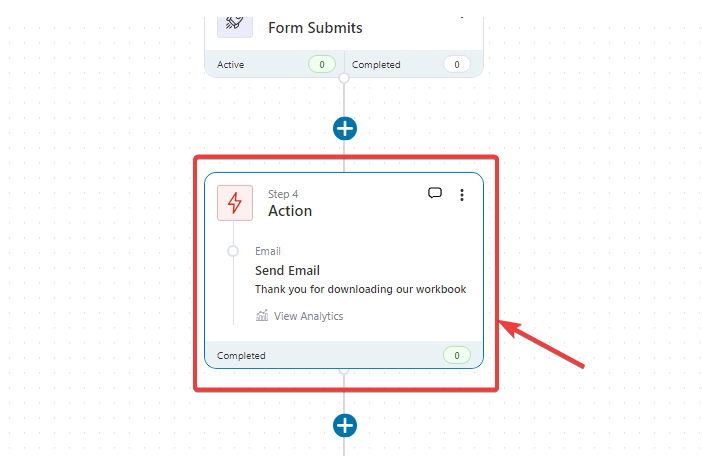 Here, you can customize the email body and preview text. It's always a good idea to personalize the email subject as it's likely to improve your email open rate.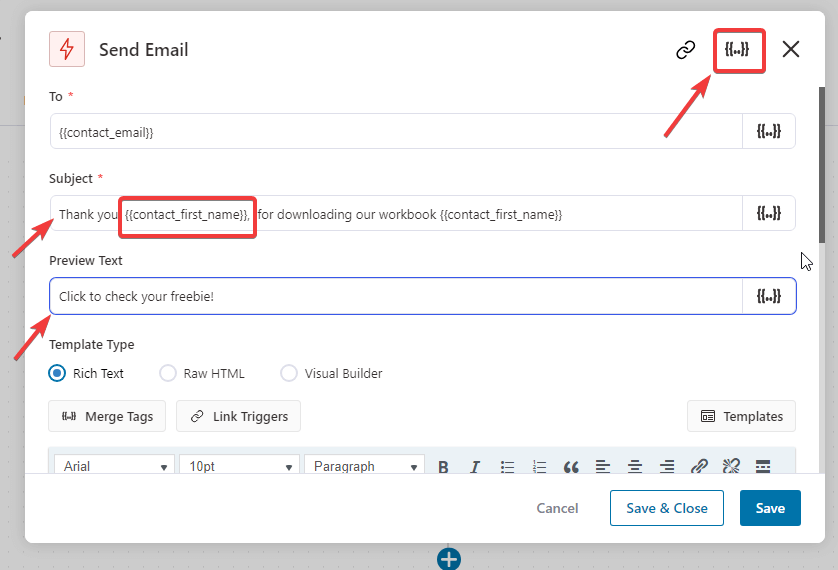 You can add customer information, such as Customer first name, using the Merge Tag feature by FunnelKit to personalize the messaging.
Once you are happy with the email, click on Save & Close.
Step 4: Adjust the delay (optional)
After the first email, there is a 24-hour delay. If you want, you can adjust the delay period according to your strategy.
To adjust the delay, click on the "Delay" action.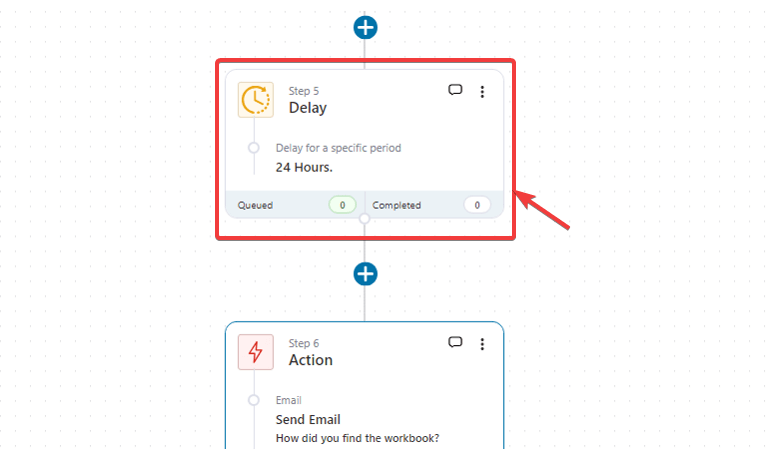 Now update the delay period and click on Save Changes. You can set the delay by Minutes, Hours, Days, Weeks, and Months.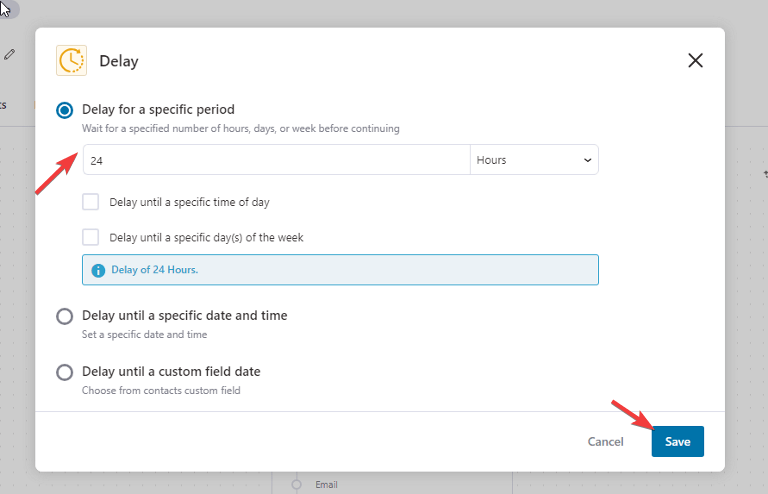 Now repeat the same process to customize all the email content and delay according to your strategy.
You can even delete some steps if you don't want them in your automation.
Here is the preview of the second email.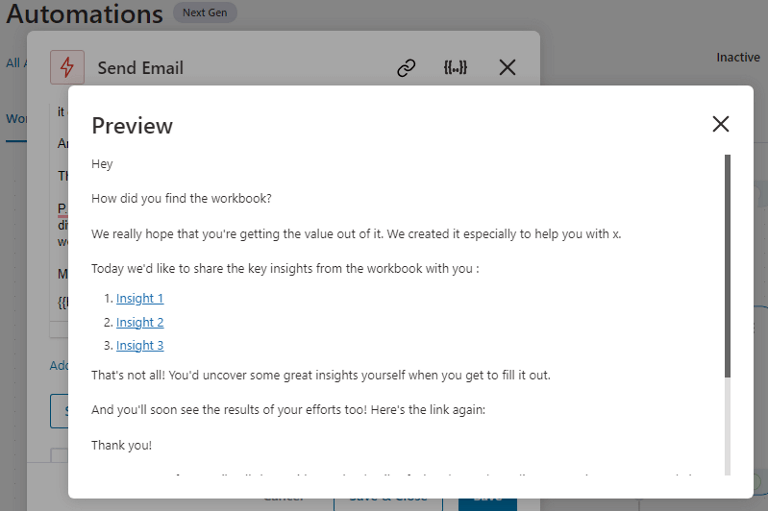 Here is the third email.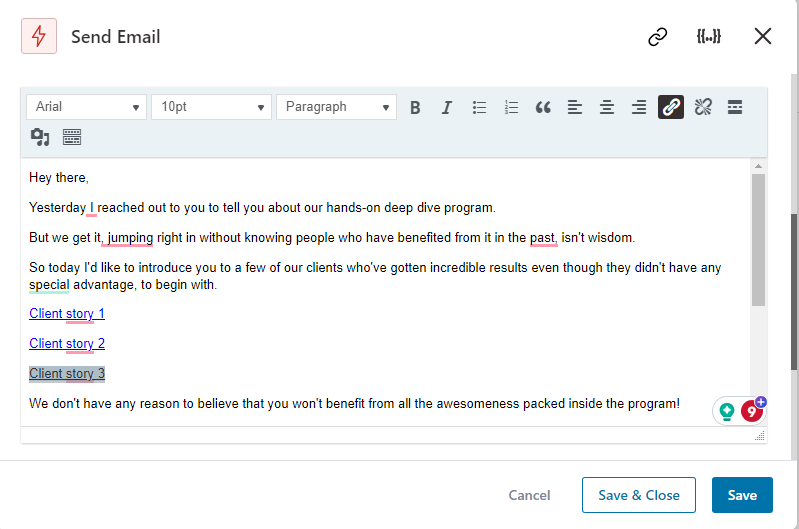 This is the last email.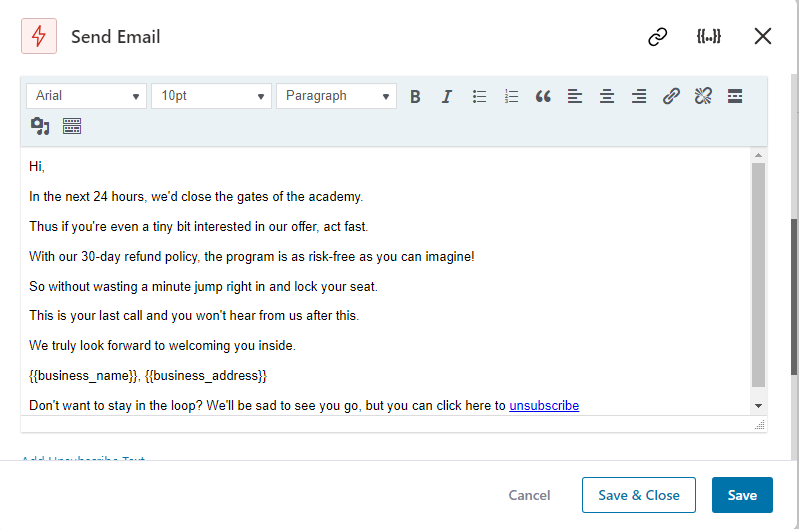 After customizing all the emails and delays, move to the next step.
Step 5: Activate the WordPress Autoresponder campaign
Once you are happy with your campaign, it's time to activate it. For that, click on the Activate Toggle button in the top right corner.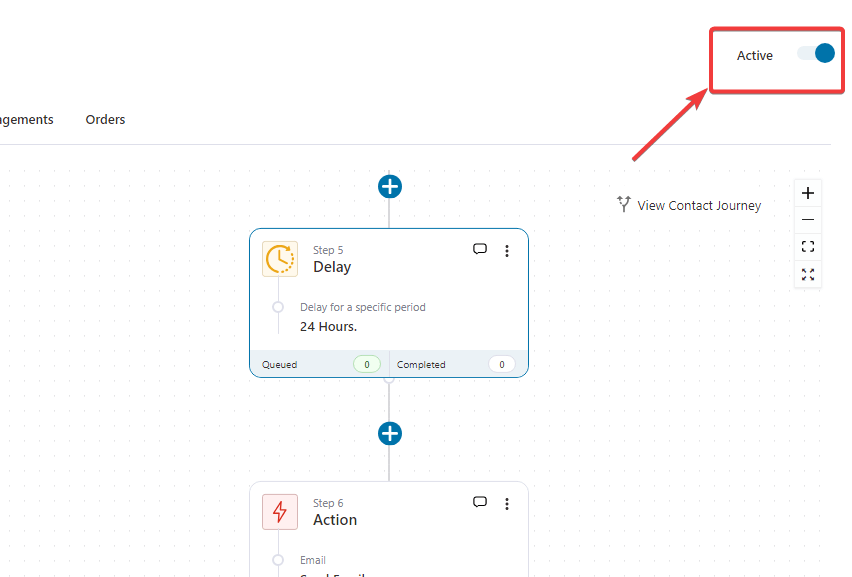 And that's it. Your WordPress autoresponder is ready to send a series of emails to your new subscribers to turn them into paying customers.
Ready to Create Your Own WordPress Autoresponder Email Campaign?
Now you know about some of the best WordPress autoresponders plugins and how to build one using the amazing FunnelKit Automations.
FunnelKit Automations is a powerful tool that can help you take your WordPress marketing automation game to the next level.
With its easy-to-use Canvas mode, you can create engaging autoresponders with ease.
Thanks to the pre-built workflows, making autoresponder campaigns becomes even more easy.
Autoresponders help you to convert customers on autopilot with minimal effort and resources. You need an optimal automation tool to do this successfully, and FunnelKit is that tool.
So, are you ready to create your own email autoresponders in WordPress using FunnelKit?