Let's look at how to install, activate and set up your license key for FunnelKit Automations.
Installation
When you purchased FunnelKit Automations, you'll find the following files in your zipped folder based on the license you purchased:
FunnelKit Automations
FunnelKit Automations Pro
FunnelKit Automations Connectors
You'll be able to download the zip files of the plugins from your FunnelKit account.
Follow the steps below to install and activate the FunnelKit Automations:
Step 1: Download the plugin files from your account
Go to your account and you'll see these three files as highlighted: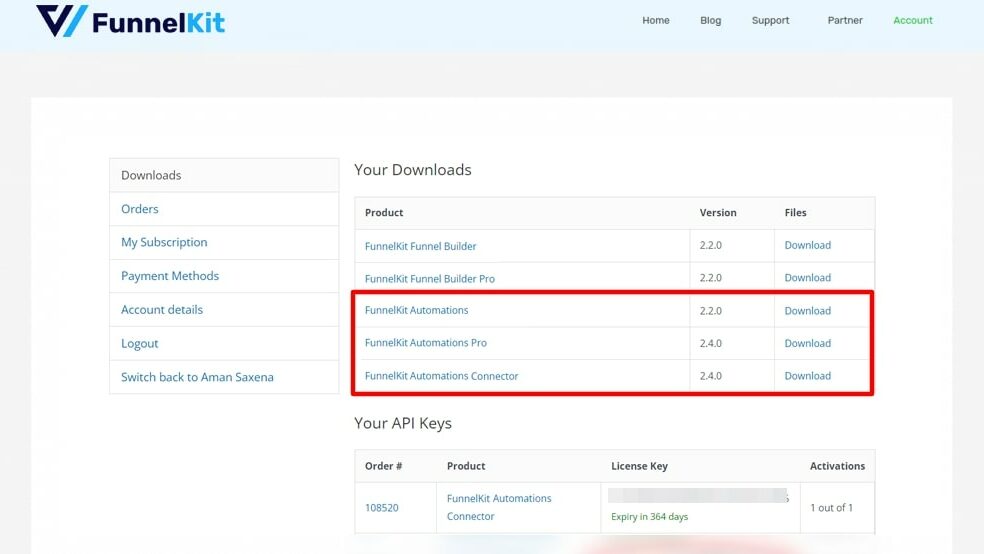 Download all three files.
The files will be downloaded to your system in the .zip format.
Step 2: Set up FunnelKit Automations plugin on your website
Install the FunnelKit Automations (base plugin) on your WordPress website.
You can do this by going to the WordPress menu and click on Plugins → Add New.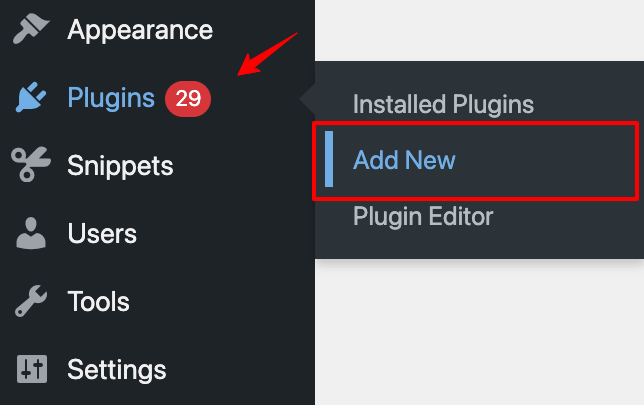 Upload this plugin here.

Click on Install.
Once it gets installed, activate the plugin from here.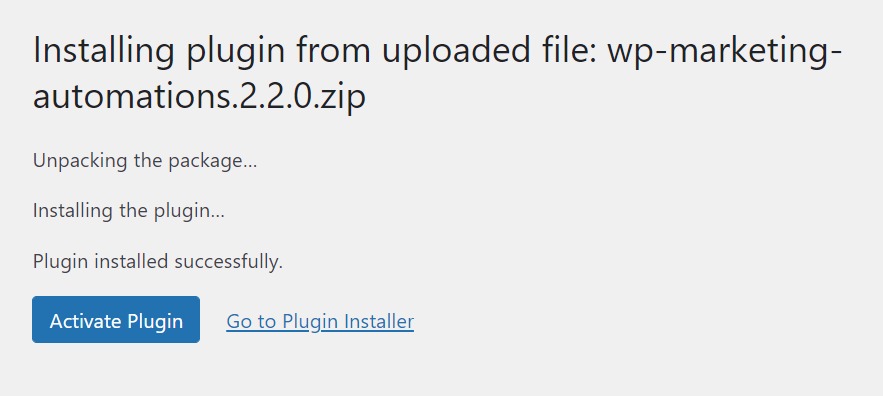 Well done! You have installed the FunnelKit Automations core plugin.
Step 3: Install the FunnelKit Automations Pro and Connectors plugin
Follow the same method and upload the FunnelKit Automations Pro and Connectors plugin files that you downloaded in Step 1.
Once you're done with the installation part, you'll be able to see all three plugins here: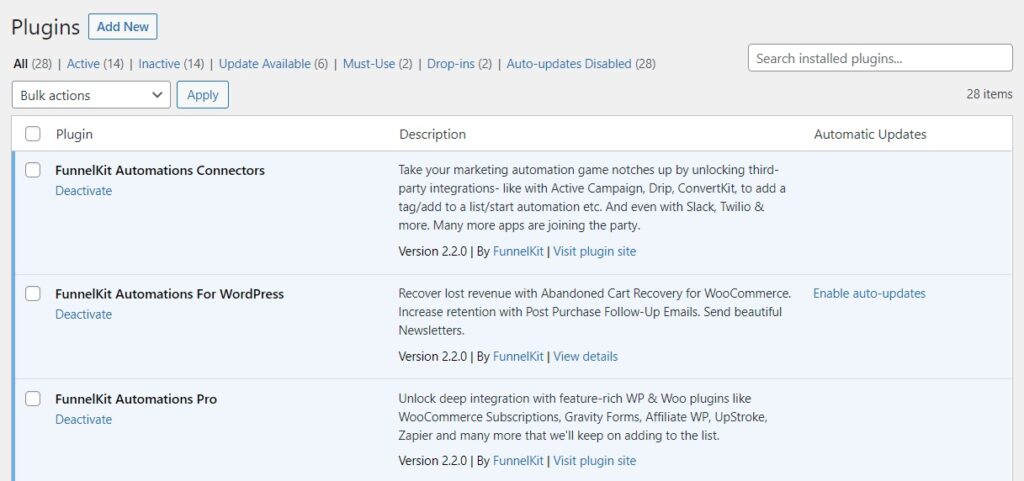 Now that you have installed all the plugins of FunnelKit Automations on your website, it's time to activate the license.
Let's now look at how to activate the license.
Activating the License
Activate the license for the products (FunnelKit Automations Core, FunnelKit Automations Pro, and Connectors).
Step 1: Go to your FunnelKit (formerly WooFunnels) account and copy the activation code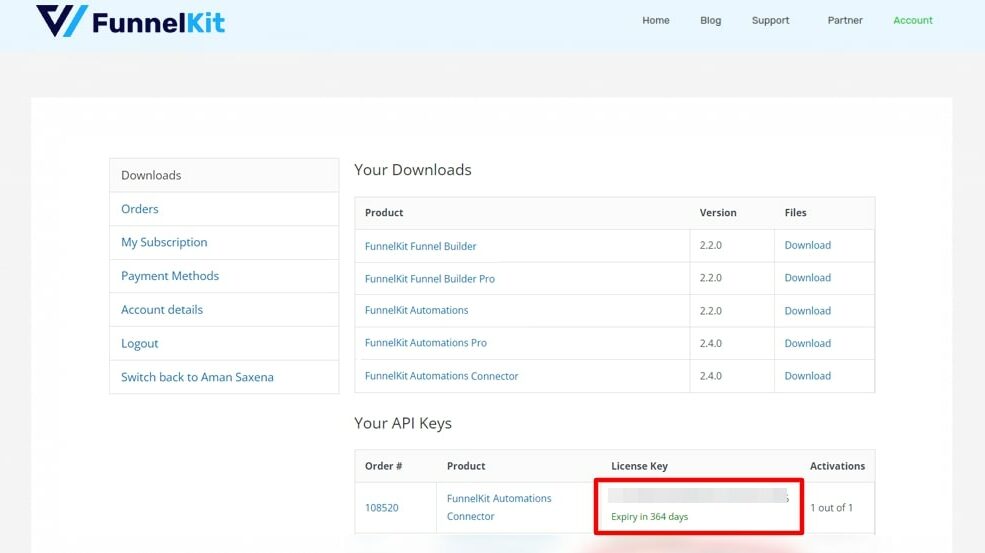 Step 2: Paste the Activation Code and Activate
Go to Settings and paste both (FunnelKit Automations Pro and Connectors plugins) the activation code here: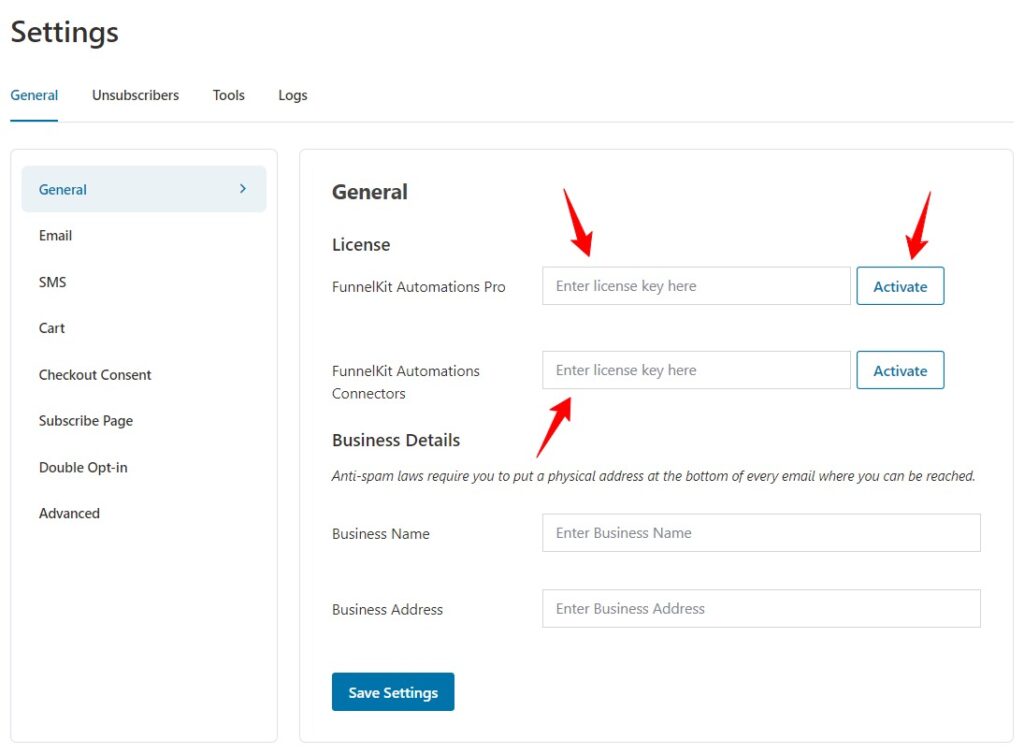 Then, click on Activate.
Step 3: Save the settings
Once both the plugins are activated, click on the Save Settings button.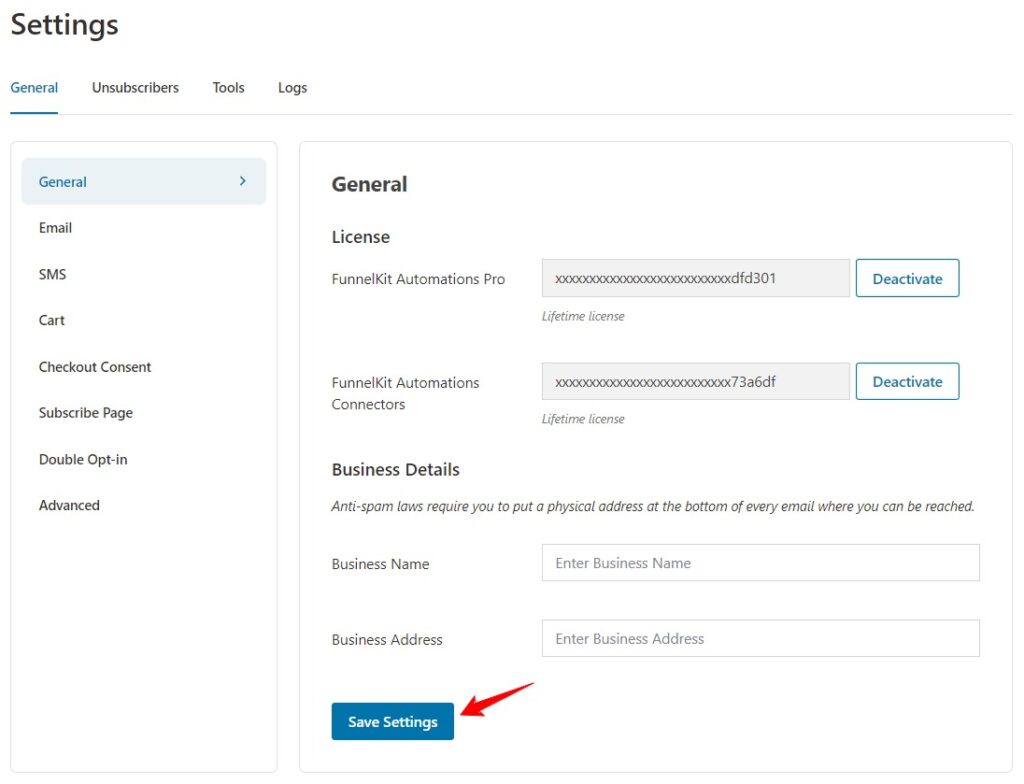 That's it! You've successfully activated the license of FunnelKit Automations.