The Jump feature lets you shorten your automations by making contacts jump to another node in your workflows.
You can use the Jump feature to move your contacts back to an initial point in your automation or jump them forward to a specific node.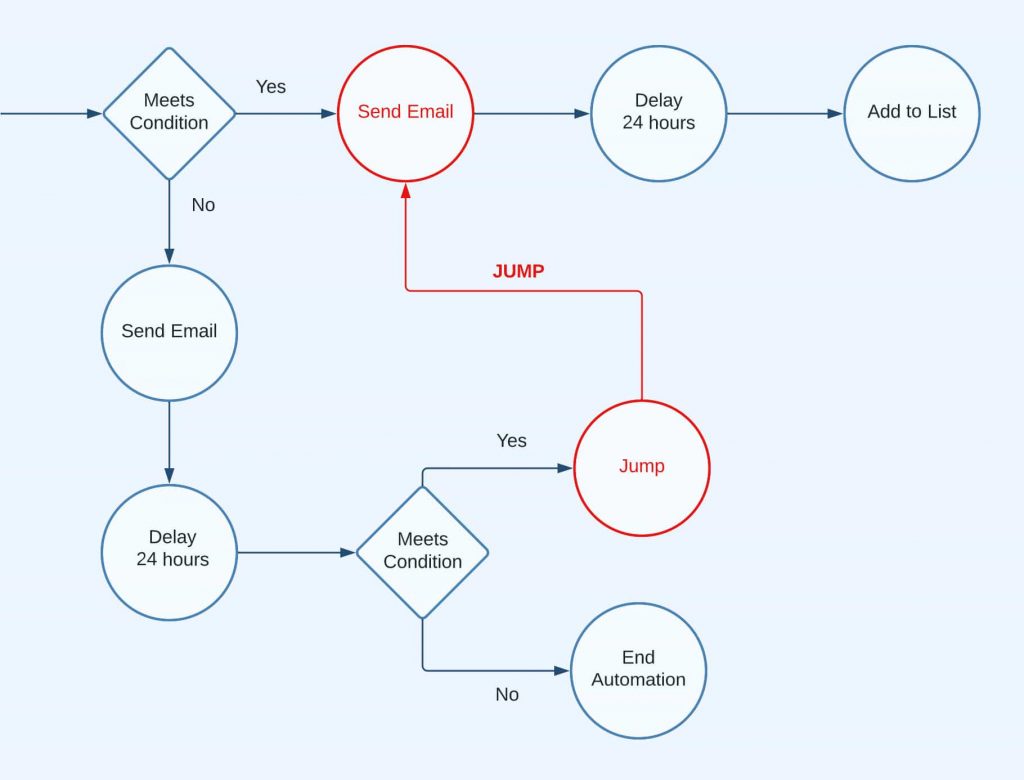 To use the Jump feature, click on the (+) icon below the node.
Then, hit Jump.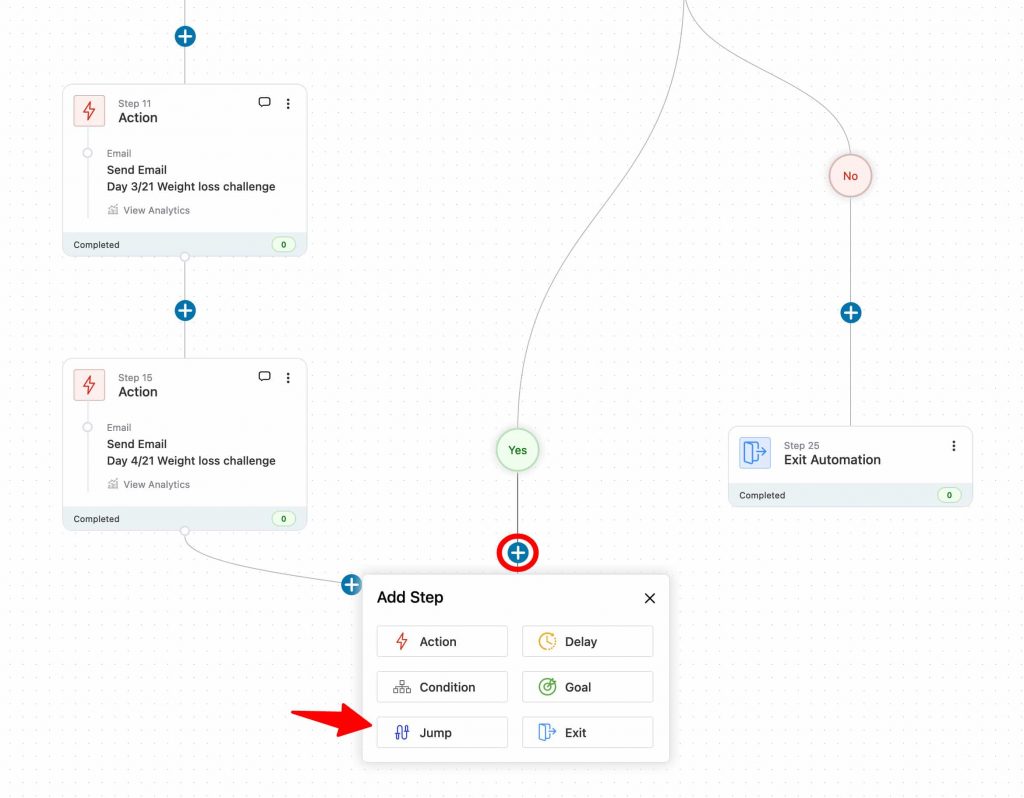 Click on the node to configure it.
Next, choose the step you want this automation to skip.
Click on the Save button when done.
That's it! You have successfully added and configured the Jump node to your workflow.