FunnelKit Automations allows you to integrate with forms to capture leads and grow your list. It supports your favorite form plugins, such as:
Elementor
Gravity Forms
WP Forms
Fluent Forms
FunnelKit Optin
Thrive Lead Forms
Divi Forms
Formidable Forms
Here is a video on how you can integrate sign up forms with FunnelKit Automations:
To access this section, go to Forms under Tools in FunnelKit Automations.
Here you can view all your created forms one below the other. You'll see the form name, status, the plugin used, and more.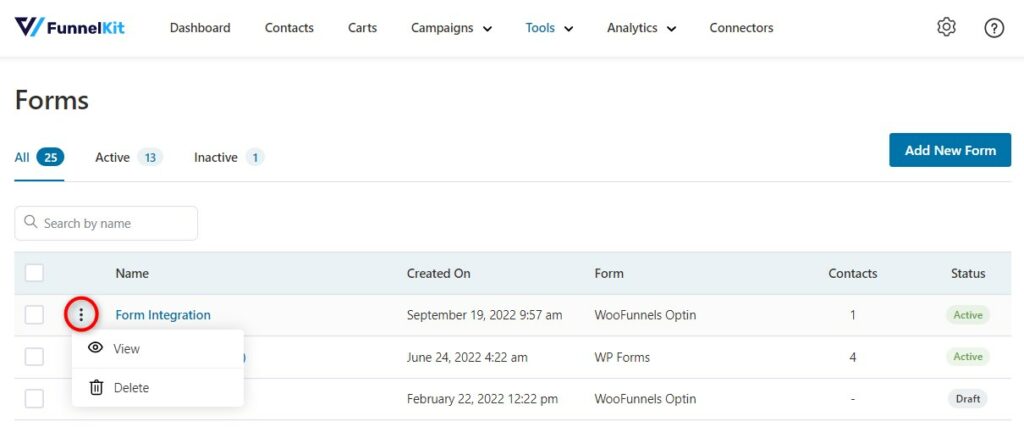 See different details related to the forms created:
Title - Name used while creating the form
Status - Shows the status of the form whether it is active or in draft mode
Form - The form builder plugin used to create this form
Contacts - Number of contacts who have subscribed to that particular form
Additional options - Options to view and delete a form
Please note that you must create a form first using one of the builders supported by FunnelKit Automations. Then, integrate your form by mapping the fields of your form.
Further, you can use other lead notification tools, including double-opt-in settings provided by FunnelKit Automations to ensure you collect valid leads.
Learn how to: