In this documentation, we'll cover the step-by-step process of how to integrate your forms with FunnelKit Automations.
You can use any of these crowd-favorite form plugins to create your forms and integrate them with FunnelKit Automations:
Elementor
Gravity Forms
WP Forms
Fluent Forms
FunnelKit Optin
Thrive Leads Form
Ninja Forms
Divi Forms
Formidable Forms
Please note that integrating with each of these plugins is a similar process in FunnelKit Automations. Therefore, we will only be showing the integration process for one plugin.
To integrate the forms with a particular form builder plugin, make sure you have installed and activated the plugin on your website.
As an example, we will be integrating the FunnelKit Optin form with FunnelKit Automations.
Let's get into it.
Create a new form
Step 1: Add a new form
Go to the Forms under Tools in FunnelKit Automations and click on Add New Form.
Step 2: Enter the name of your new form
Once done, click on Add.
Select Form
You can start integrating your form right from this step.
Step 1: Select the plugin with which you have already created your form
Here, we will select FunnelKit Optin. If you have used any other form plugin, select that plugin.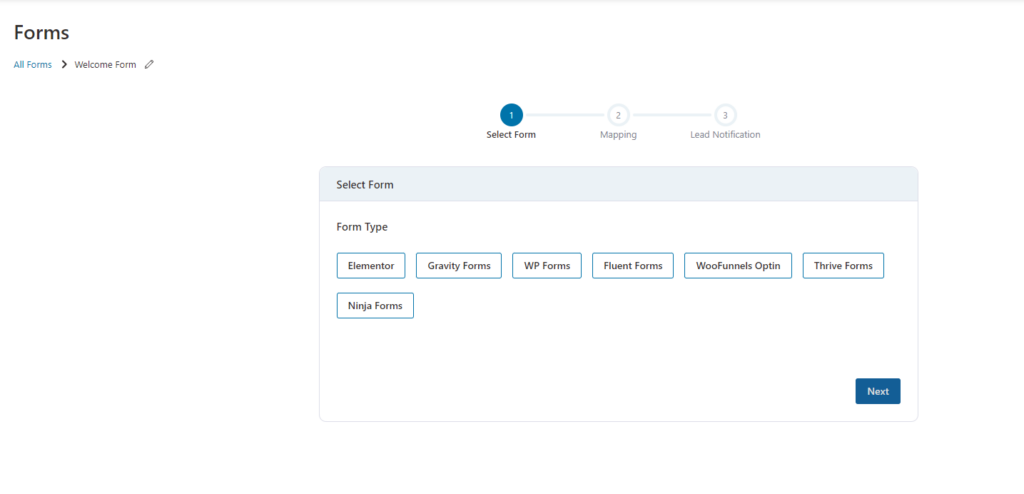 Step 2: Select the name of your FunnelKit optin page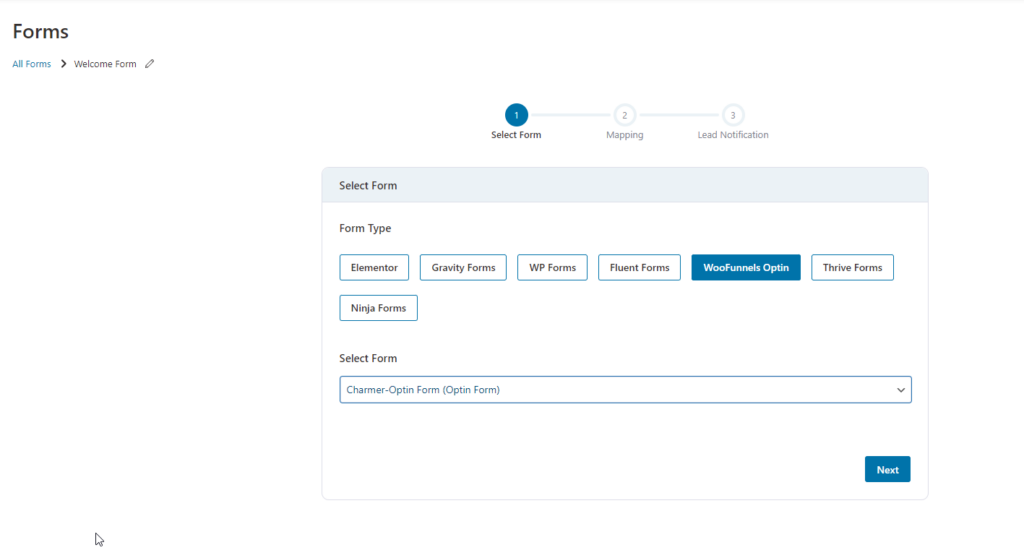 Once you're done, click on Next and you'll move to the next section - Mapping.
Mapping the Form Fields
It's essential that you map the fields correctly, as this is the most important step in integrating your form with FunnelKit Automations.
Step 1: Map your fields
Start mapping your form fields with the fields available in FunnelKit Automations.
Please note that if you don't have a field in FunnelKit Automations, but it exists on your form, you can always add your field. Refer to this document to create a new field in FunnelKit Automations.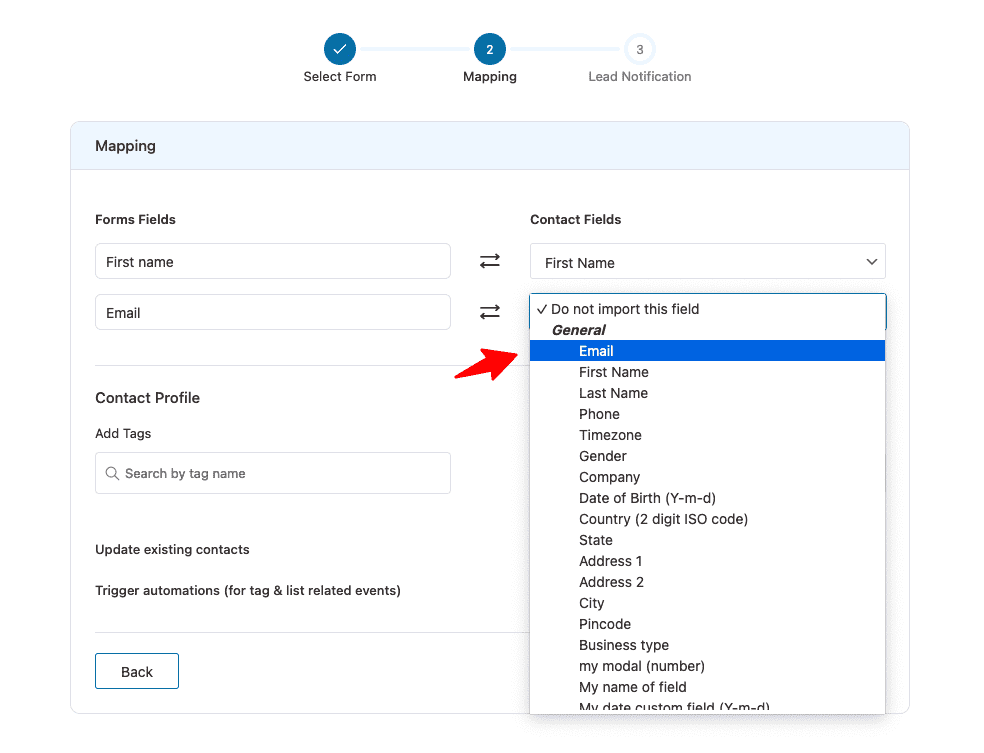 Once you've mapped all the form fields with FunnelKit Automations, scroll down and configure the settings related to the contact profile.
Step 2: Configure contact profile settings
From these settings, you can append a tag or add these contacts to a list. You also have the option to set a default subscription status to be added to your subscribers.
You can even trigger any automation for lists and tags-related events.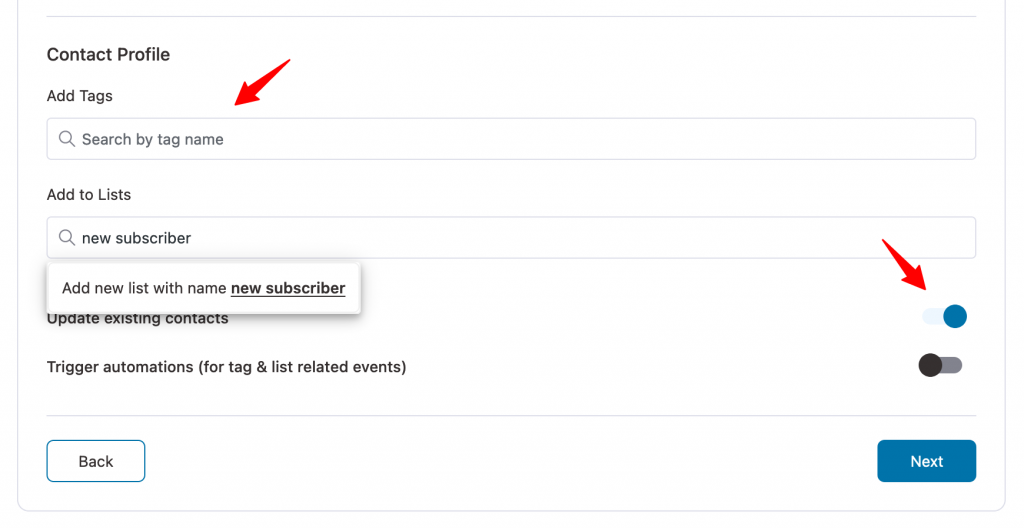 Once you're done, click on Next. But wait, you're not done yet.
In the next documentation, we will discuss how to set up double optin in the lead notification.