For each email broadcast, you'll be able to view real-time analytics to see how your broadcasts are performing.
Analytics in FunnelKit Automations isn't just about measuring the open and click-through rates. Instead, you can view conversions, orders placed, and revenue made from each broadcast.
There are three tabs to analyze your broadcasts:
Let's go through each metric tab one by one.
Analytics
See the overall performance of your broadcast.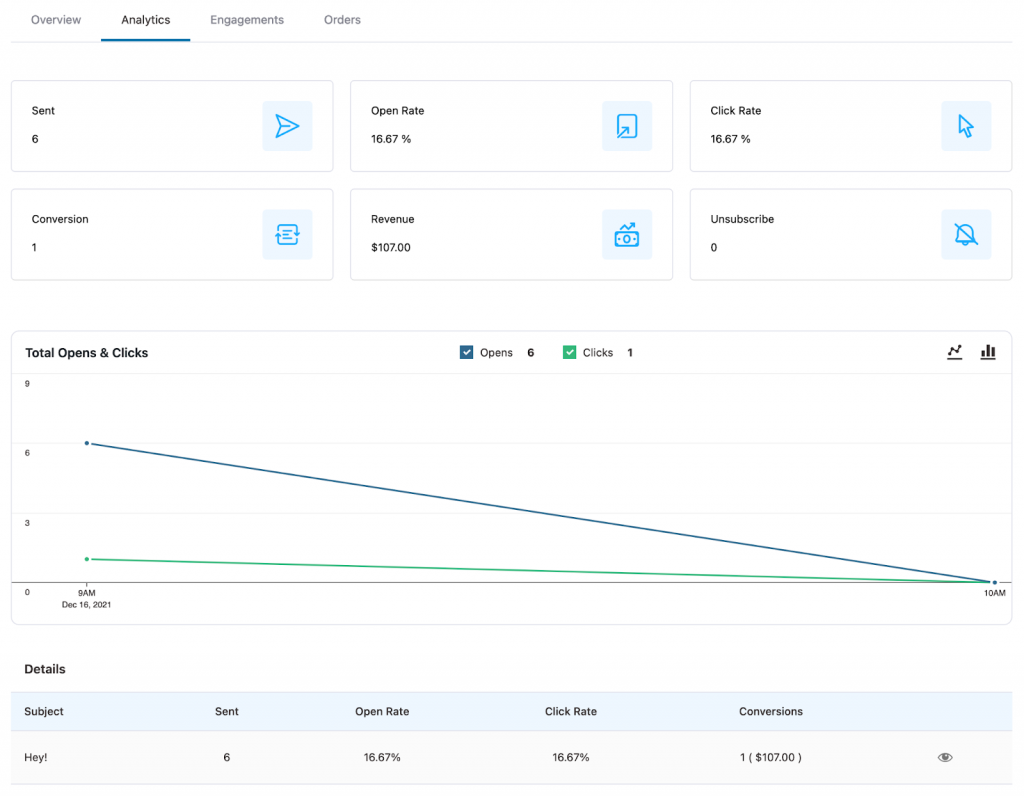 You can view the metrics here:
Sent - Number of contacts you sent your email broadcast to
Open rate - Open rate of your email broadcast
Click rate - Click-through rate
Conversion - Number of times the email broadcast got converted
Revenue - Revenue made from your broadcast
Unsubscribe - Number of contacts unsubscribed
You can view the details of your email broadcasts by visualizing them in a graphical format through a line chart or bar graph.
Engagement
You can see the engagement of each contact with the email broadcast you sent.
It helps you track your contacts' movements right from the stage you sent the email broadcast to the point they got converted.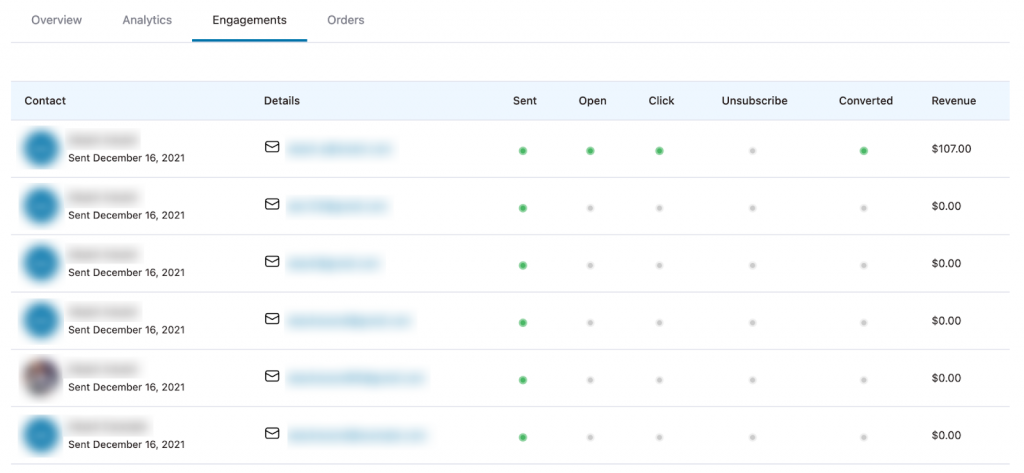 The 'Green' color represents that the contact interacted with the respective stage. While the 'Grey' color represents they didn't interact with the corresponding events.
Orders
Here, you can see the orders placed through your email broadcast.

You'll be able to see the following information about the order placed through your broadcast campaign:
Order ID
Contact
Purchased Items
Revenue
Date
Clicking on the Order ID will take you to the WooCommerce Orders. From there, you can check all the updates related to this order.
That's it! This is how you can analyze the performance of your email broadcast campaigns.