In this tab, you'll be able to check how the emails you've sent are performing. This section is divided into Performance and Email.

Performance
Performance measures the number of emails you sent from FunnelKit Automations (either by broadcasts or automation), open rate, click-through rate, total orders, and total revenue made.
Along with the data you select from above, the metrics will be represented graphically.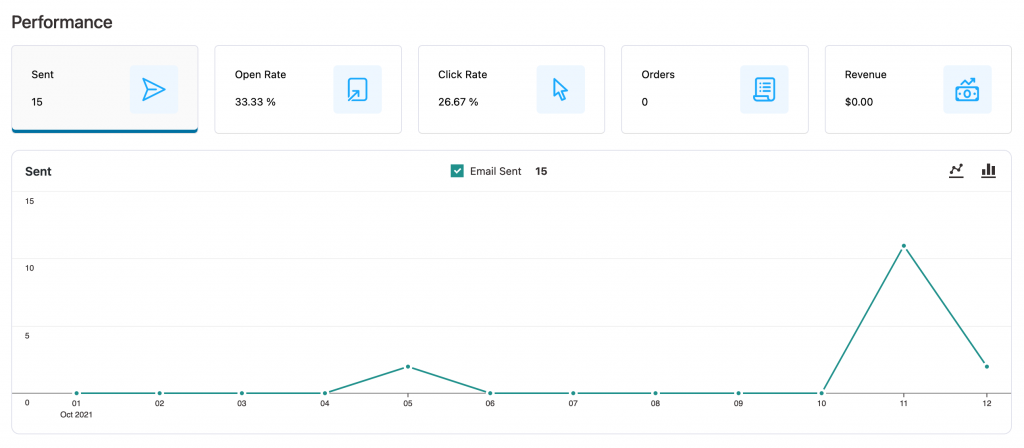 Email
As you scroll down further, you'll see a section named Email. Here you'll see the last six email campaigns sent from FunnelKit Automations along with the details provided below:

Subject - Subject line used in these emails.
Source - Name of the email campaign.
Sent - Number of contacts to this email was sent.
Open Rate - Number of emails opened out of sent.
Click-through Rate - Number of emails where the CTA button or link was clicked on.
Orders - Orders that got placed using those emails.
Revenue - Total revenue generated while placing these orders.
For example, the open rate is always calculated for unique users. If 100 emails were sent and 25 people have opened the email, then 25% will be the open rate.
The number of times the email got opened can be any number but the rate will always be calculated from unique users.
This is all about the email analytics section in FunnelKit Automations.