Bulk Actions lets you perform specific actions on your segmented contacts.
You can add actions to your contacts such as add tags, add them to a list, delete contacts, end automation, add them to subscriber's list, update fields, and many more.
To get started, go to Contacts ⇨ Bulk Actions.
Next, click on the Add New Bulk Action button.

Enter the name of the bulk action.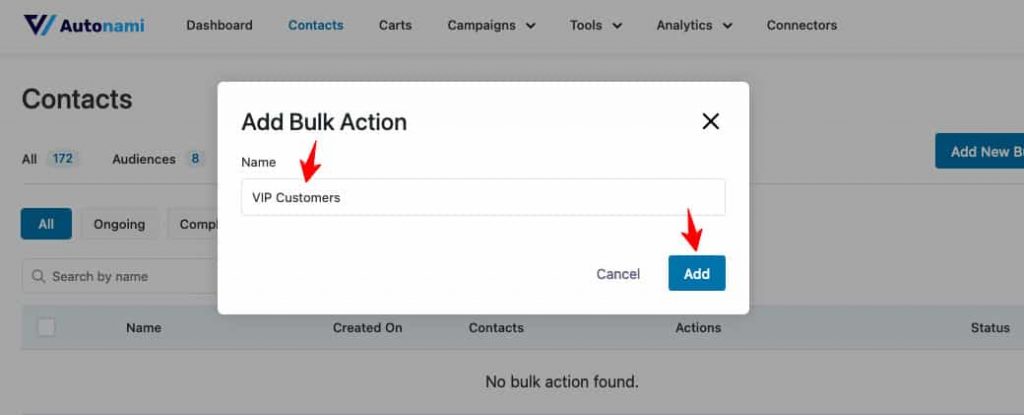 Click on Add.
Step 1: Segment Contacts
First, you need to segment your contacts to add a bulk action.
Add filters to segment your contacts.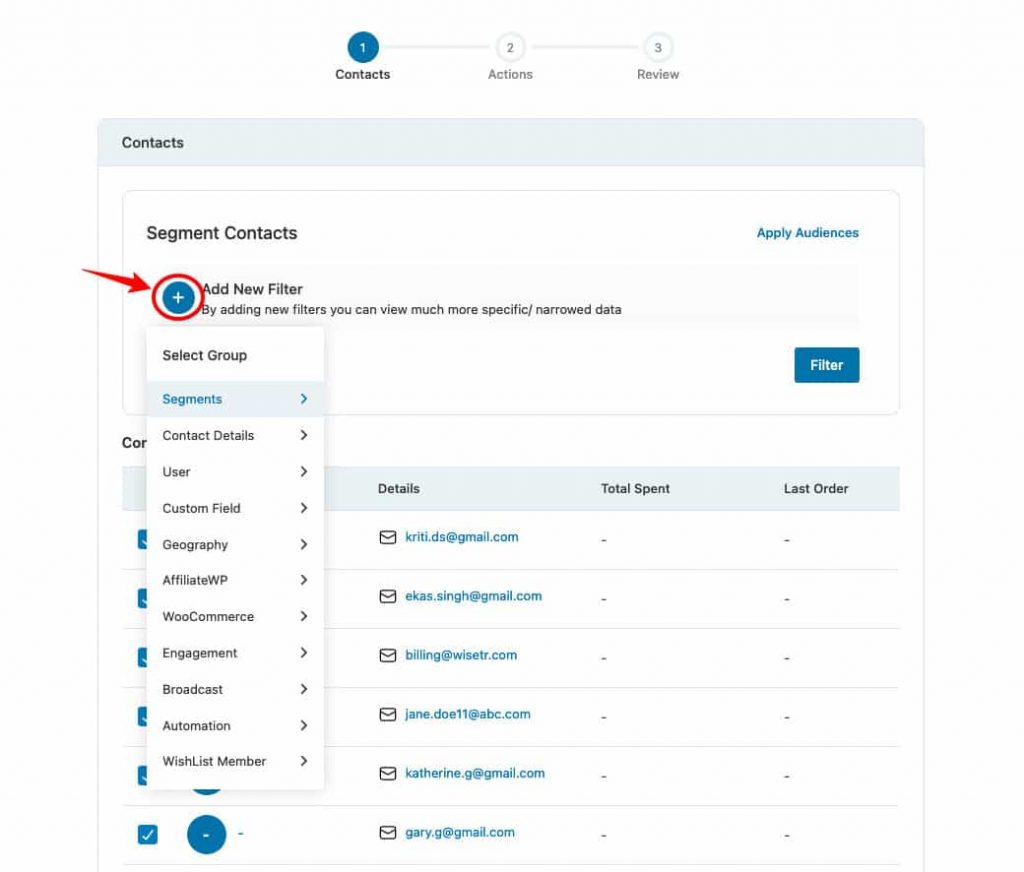 Select the filters you want to segment your contacts and click on the Filter button.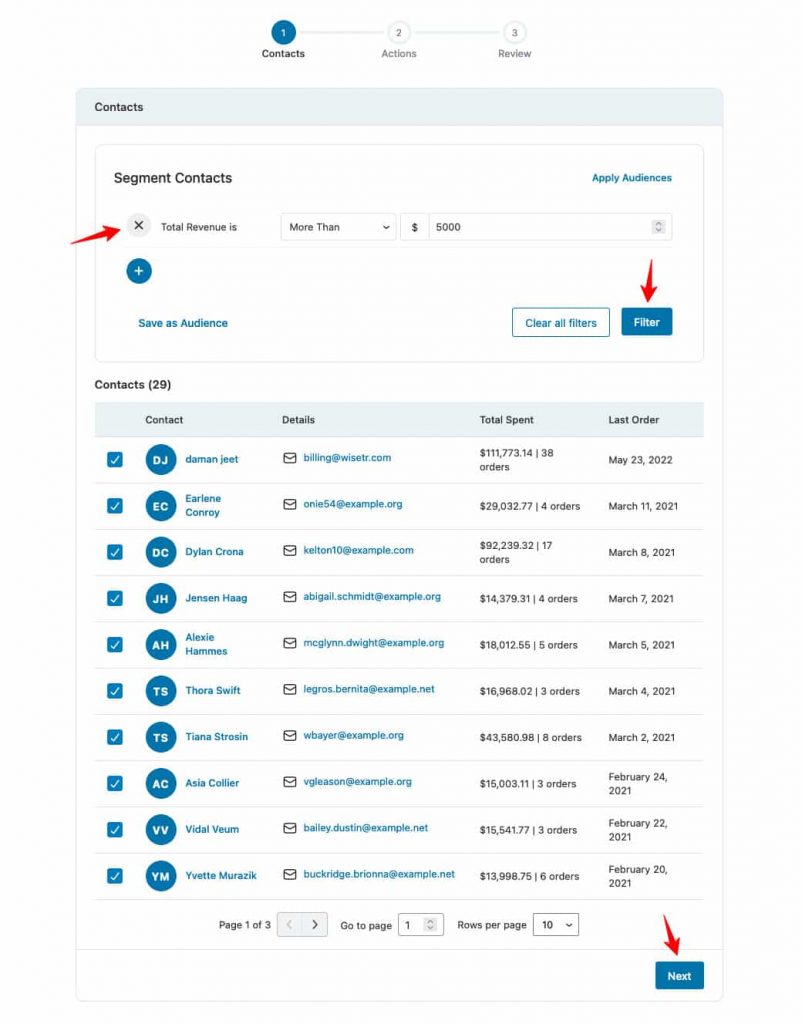 Click on the Next button.
Step 2: Specify the action
Add actions for the selected contacts.
Here, we've selected Add Tags.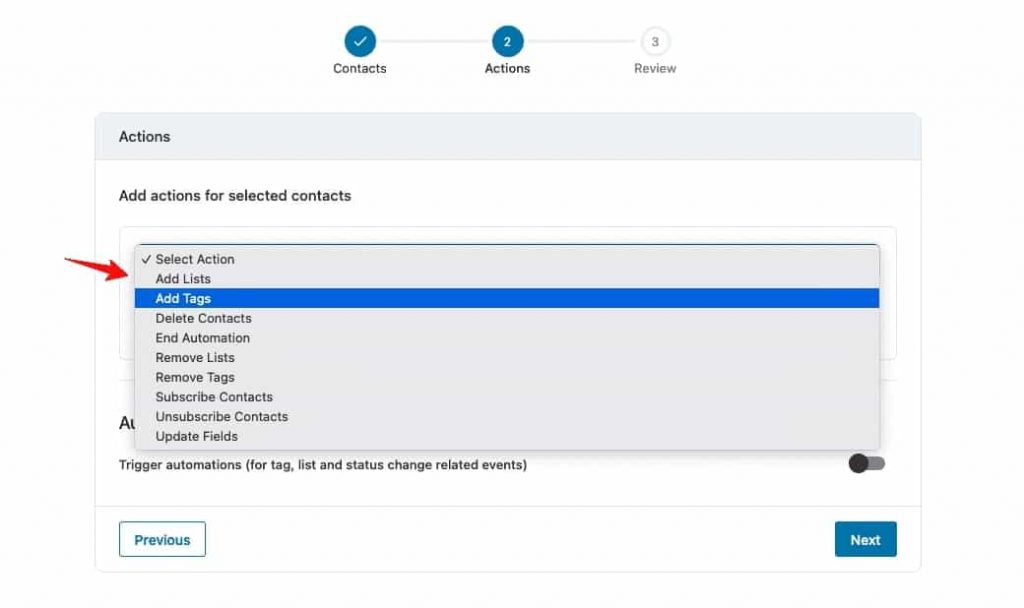 Now, enter the name of the tag and click on Save.
Click on the Next button once done.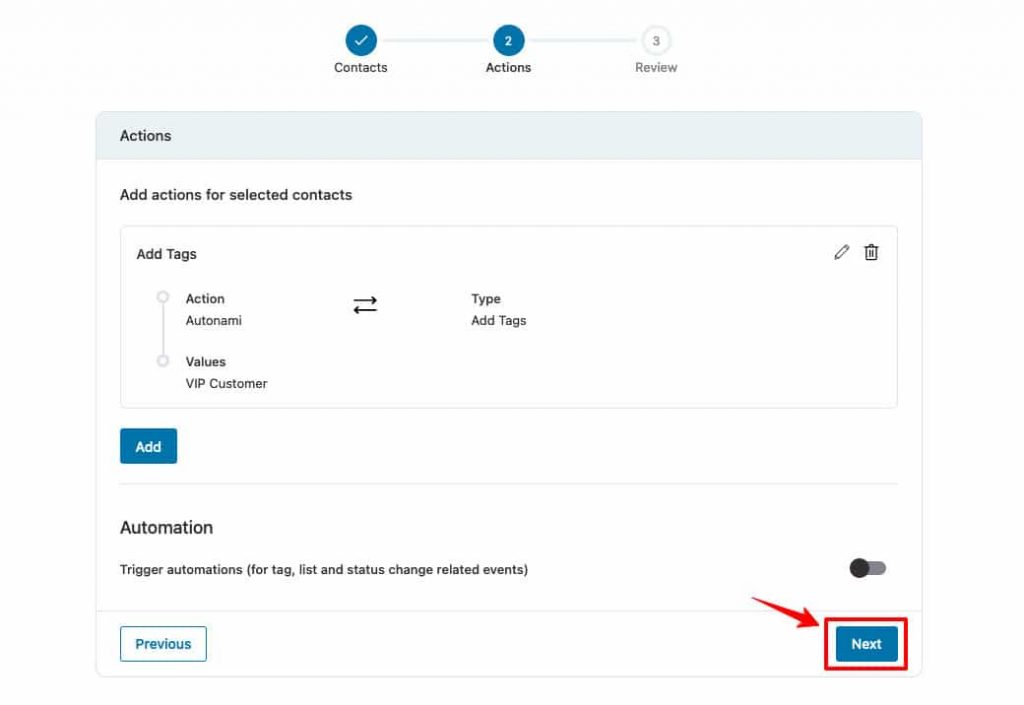 Step 3: Review everything
Review everything you've added with respect to the bulk actions you're going to perform.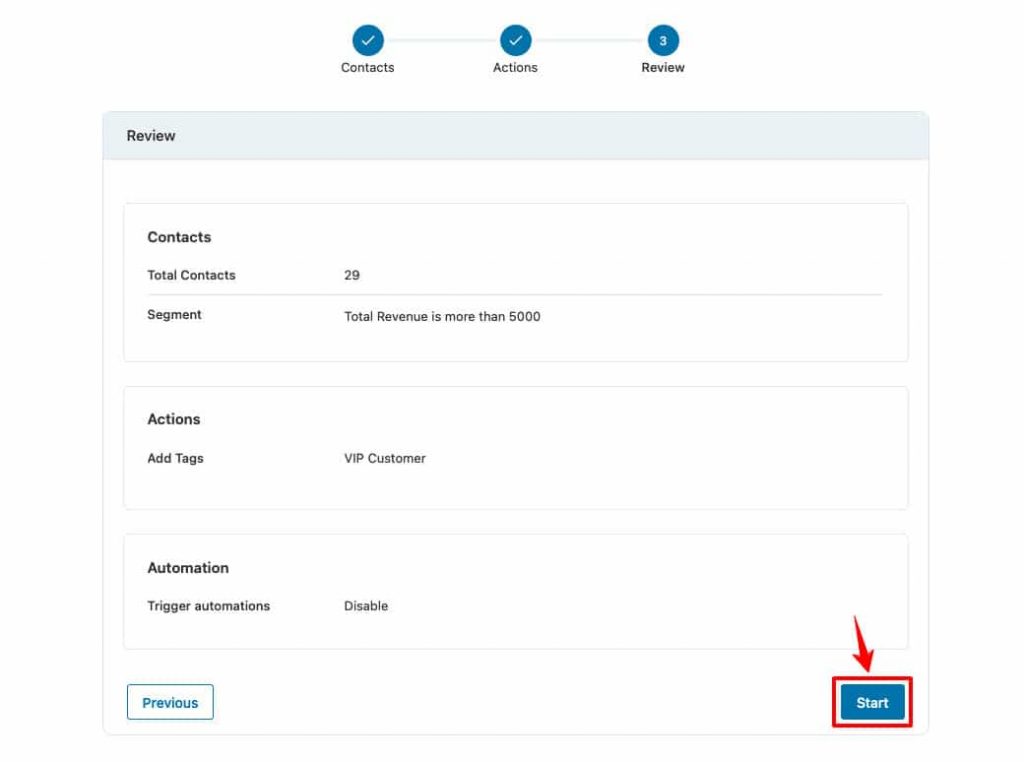 Click on Start if everything looks good.
Wait for some time as your bulk action gets added to your contacts.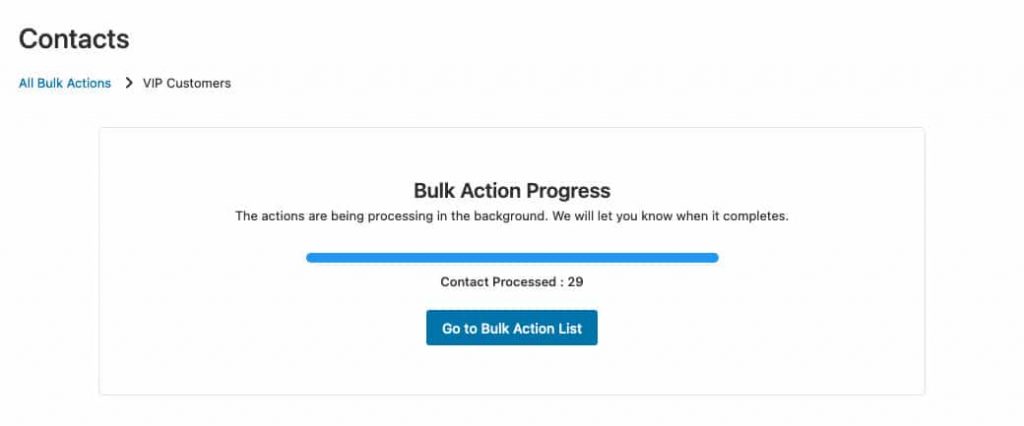 Click on the Go to Bulk Action List.
Your bulk action has successfully been added to FunnelKit Automations.

That's it! This is how you can specify bulk actions to your contacts in FunnelKit Automations.