FunnelKit Automations allows you to view open and click-through rate, revenue made, orders placed, etc. from your campaigns right where you created them.
To know the performance of your automations, go to Engagement or Orders.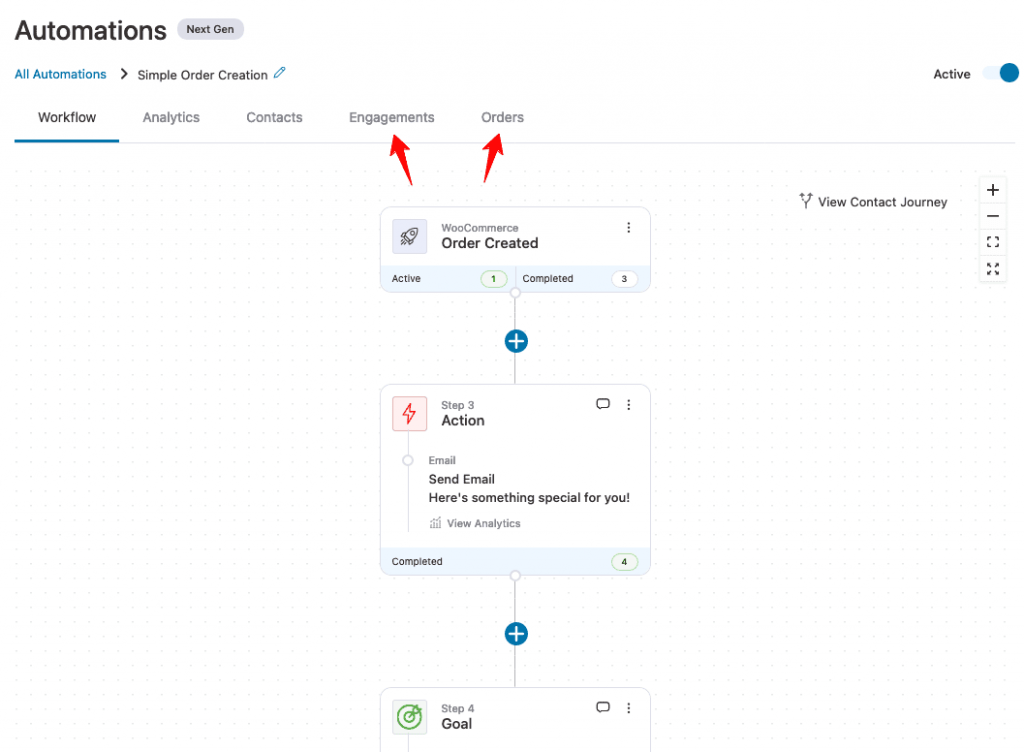 Engagements
Engagement shows the interaction of your prospect who had abandoned their carts along with whether the email has been sent or not, open status, click status, unsubscribe, and converted status.
You get an in-depth analysis just like this:

Orders
Click on the Orders to access the details about purchased items, revenue created, and so much more.
While, orders will show the order ID, contact's information, purchased items, revenue, and the date when they placed the order.

This is how you can get a grip on conversions from the automations you create in FunnelKit Automations.