Troubleshooting the issues within time certainly holds the key.
One of the most efficient ways to debug an issue is to gather activity logs for an event when the issue occurred.
That's why FunnelKit Automations gives you a section to see the logs of different activities performed by your plugin.
Please note that these logs are automatically deleted after every month to keep everything lightweight.
Go to Settings ⇨ Logs.

Select a specific log file where you encountered an error and click on the View button.

Next, you'll be able to see the logs for this event.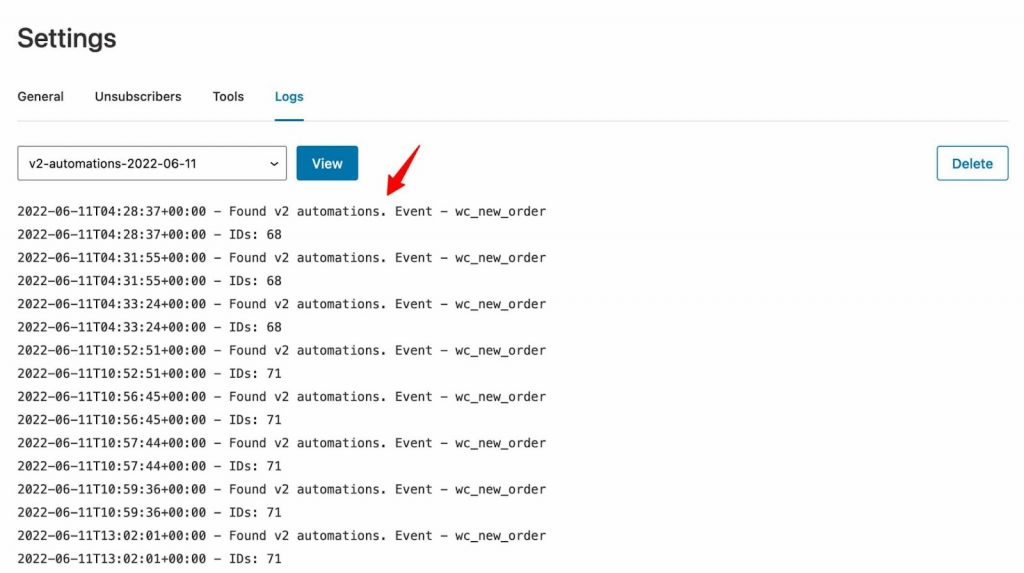 You can now troubleshoot or contact our Support Team to help you resolve the particular issue.
That's it! This was all about the Logs section in FunnelKit Automations.