FunnelKit Automations recommends WP Mail SMTP as a preferred solution for sending emails to your contacts.
The combination of FunnelKit Automations and WP Mail SMTP makes email deliverability quite possible.
To set up WP Mail SMTP, go to Email Setup under the Tools section in FunnelKit Automations.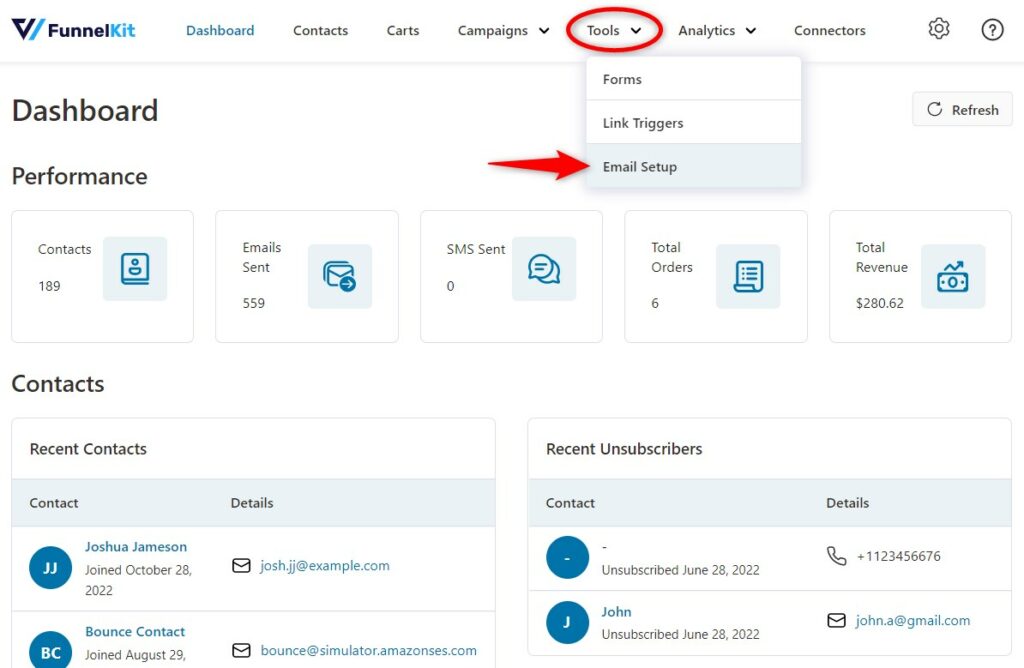 Step 1: Install and activate WP Mail SMTP
You don't have to locate any plugins for this - simply click on the Install button here.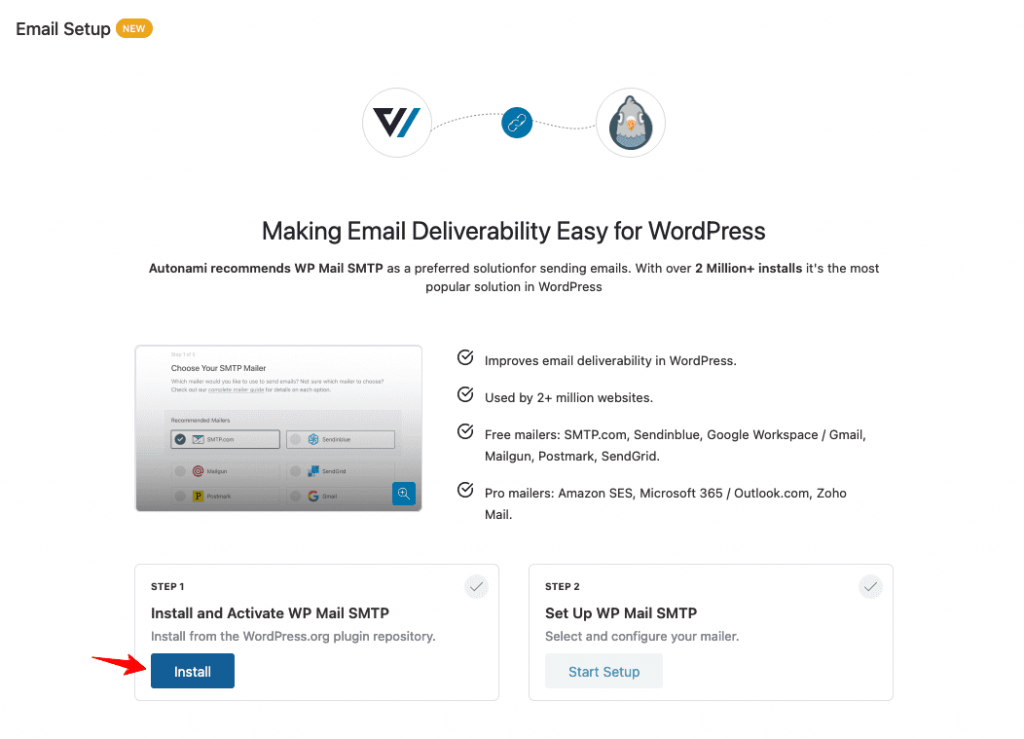 When the plugin gets installed, click on the Activate button here.
The step will prompt "Installed and Activated" once it gets completed.
Step 2: Set up WP Mail SMTP
Click on the Start Setup to configure your SMTP plugin.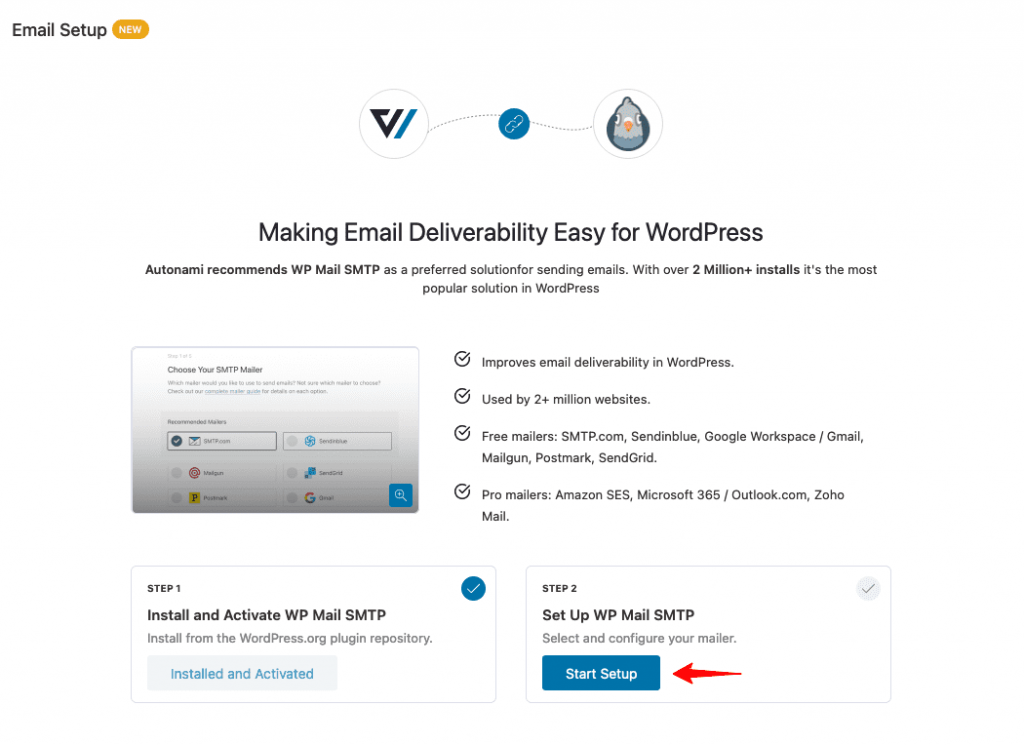 It'll take you to the WP Mail SMTP setup wizard.
Make sure to configure the plugin by going through each step.
This way, you can successfully configure the WP Mail SMTP with FunnelKit Automations.
You're now all set to send emails to your contacts.