When you send out SMS, it is always preferable to shorten the links that you provide in them.
This is where Bitly comes into play.
Once you've successfully connected Bitly with FunnelKit Automations, you'll be automatically redirected to the "Connectors" tab in FunnelKit Automations.
Learn how to connect Bitly to FunnelKit Automations here
So whenever you embed links in your SMS, Bitly will automatically shorten them before they are sent to your audience.
If you're new to FunnelKit Automations, read this detailed guide on how to set up an automated SMS campaign.
Here's how a link in an SMS looks: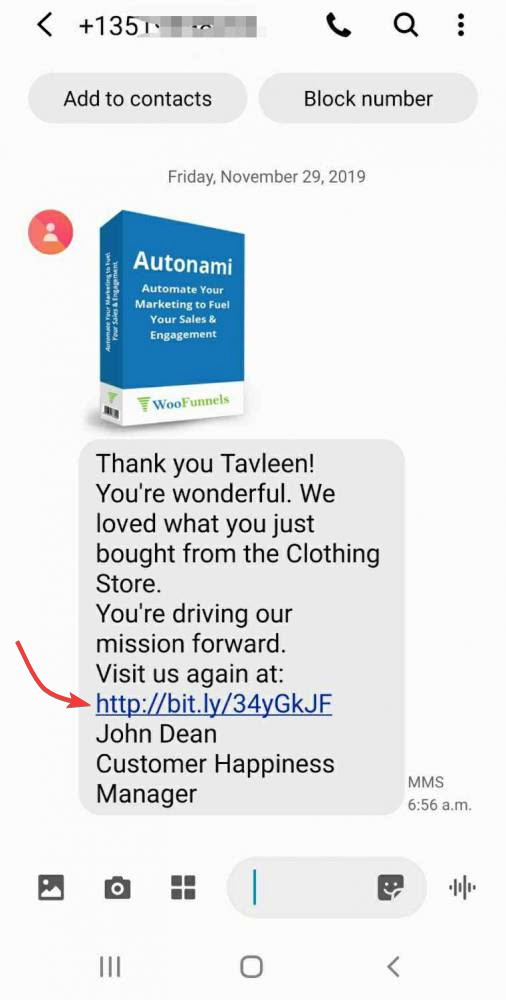 Notice that the link has been automatically shortened by Bitly.