Here's how you can import contacts to FunnelKit Automations from your WooCommerce store:
Step 1: Go to the Contacts tab in FunnelKit Automations and click on Import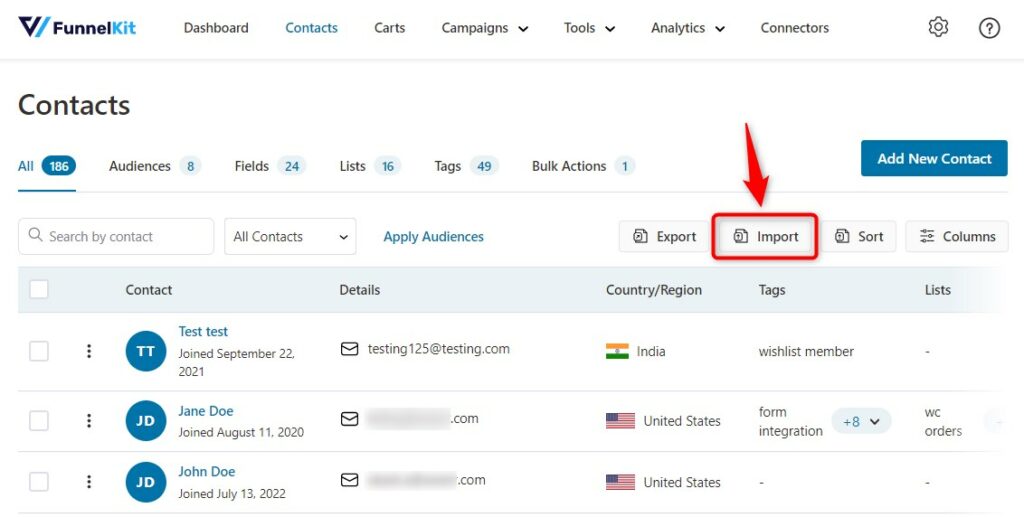 Step 2: Select WooCommerce as the source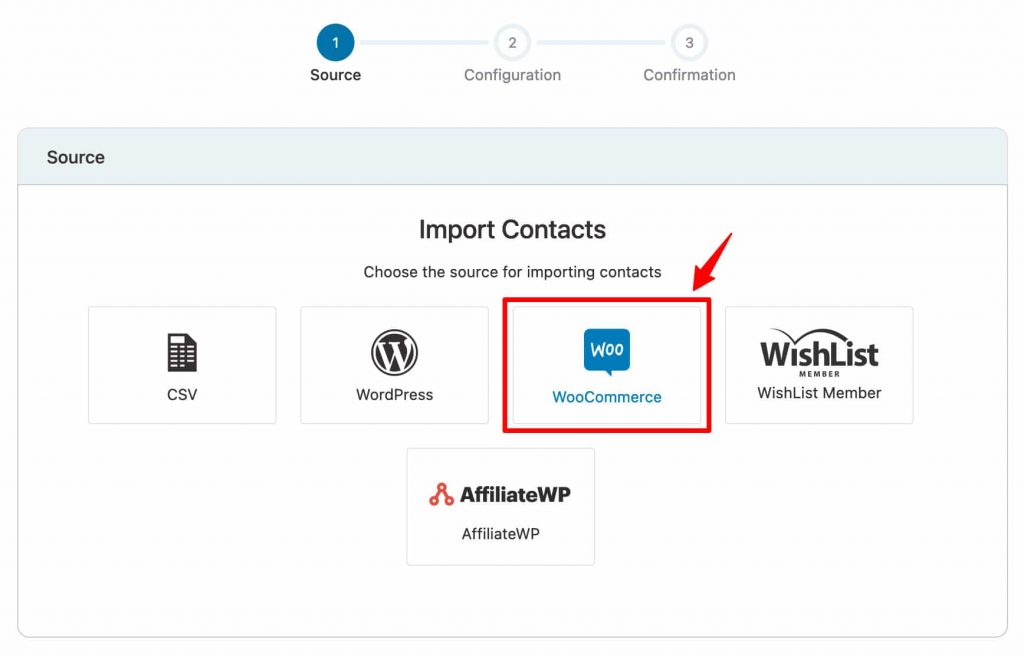 Step 3: Set your configurations
Please note that FunnelKit Automations imports the contact details for paid orders only.
Go through the Contact Profile section below and add tags, lists, trigger automations for respective tags/lists related events, add them as subscribers to receive promotional emails, and more.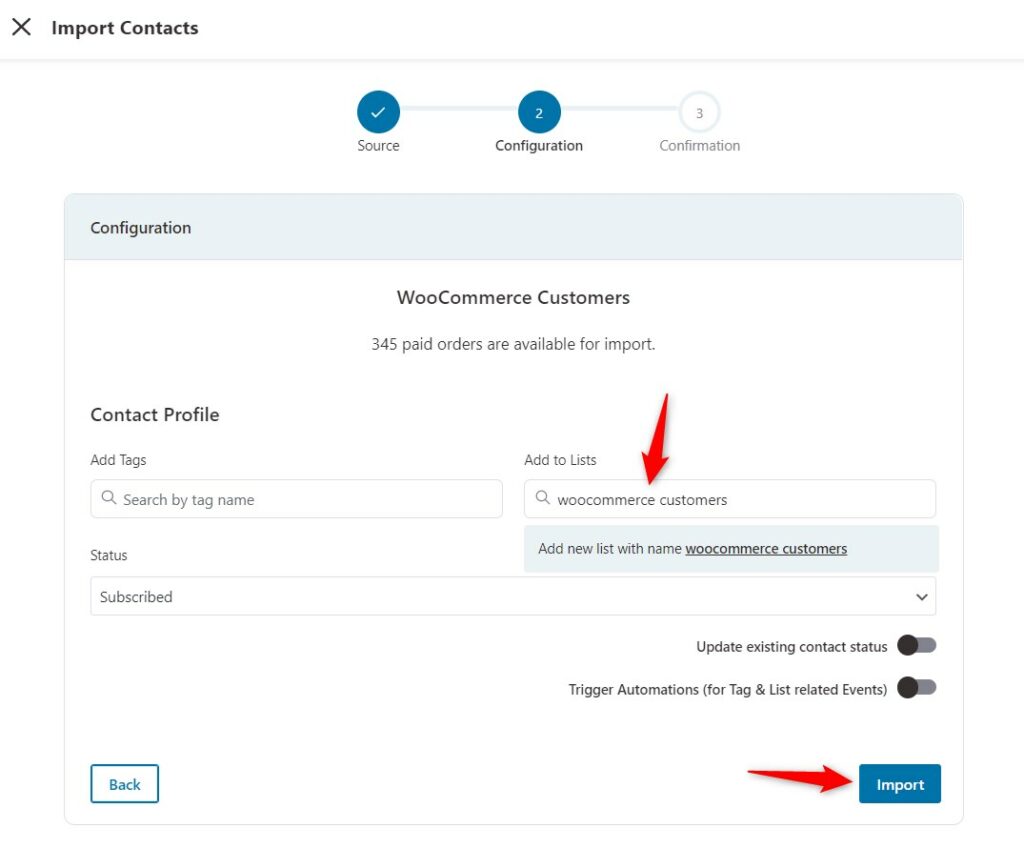 Once done, click Import.
Step 4: Wait for the importing process to complete
You can see contacts skipped, failed, and successful import stats here.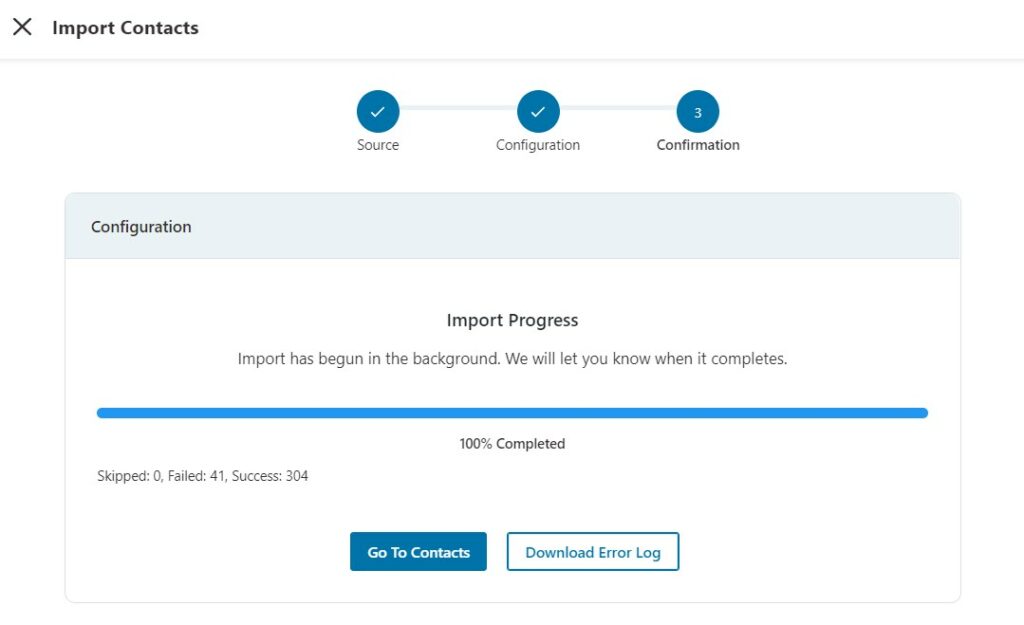 You can either "Go To Contacts" to see recently added contacts or click on "Download Error Log" for the contacts that failed to import. The error log will download to your system in a .csv file format.
This is how you import contacts to FunnelKit Automations from WooCommerce.