You can even provide the recovery cart link embedded with auto-applied coupons to your users. Seeing the coupon automatically applied, it'll certainly serve as a compelling offer.
Here's how you can auto-apply coupons within your abandoned cart automations:
Step 1: Create a "Cart Abandoned" Automation
Create an abandoned cart automation, just like we saw in previous documents.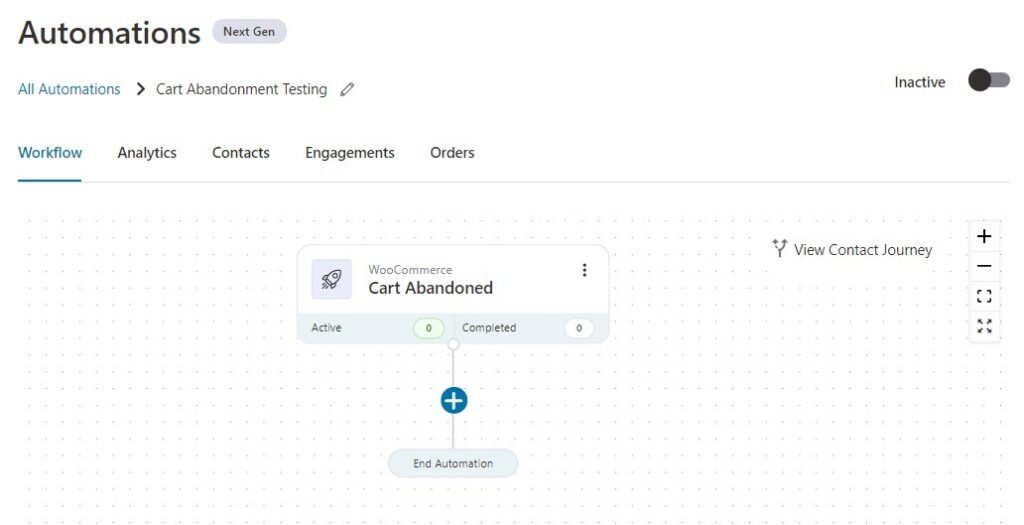 Step 2: Select "Send Email" from Actions
Add an action - Send Email.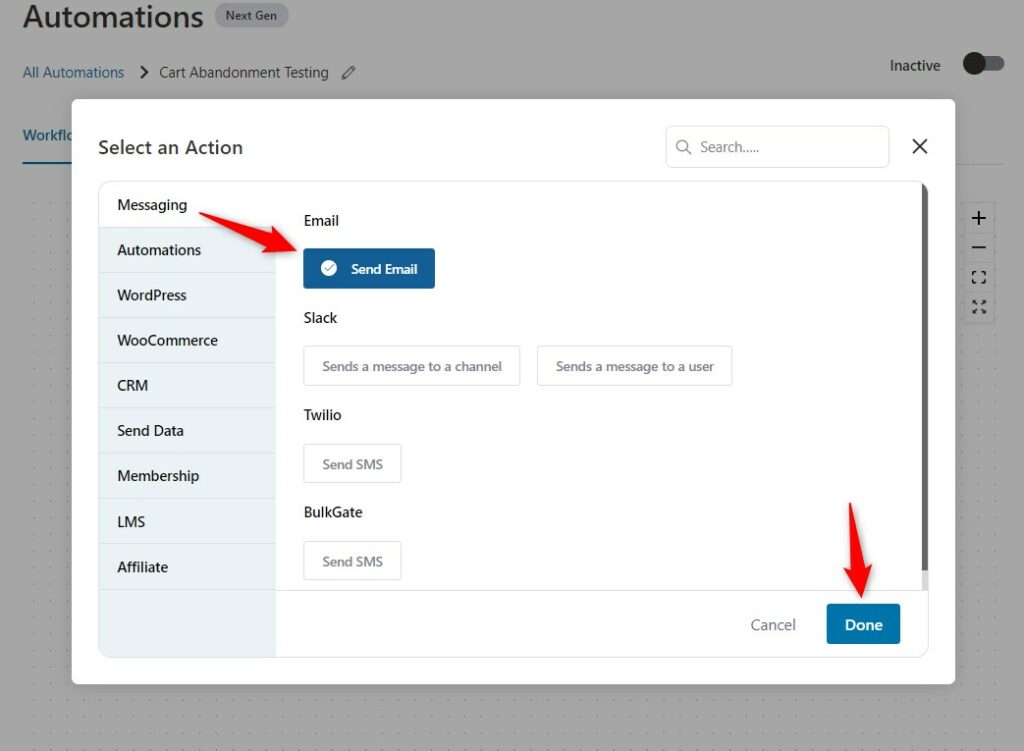 Click on Done.
Step 3: Click on "Merge Tags"
Start composing your email and then click on Merge Tags.
Step 4: Select "Cart Recovery Link"
Click on Configure next to the Cart Recovery Link.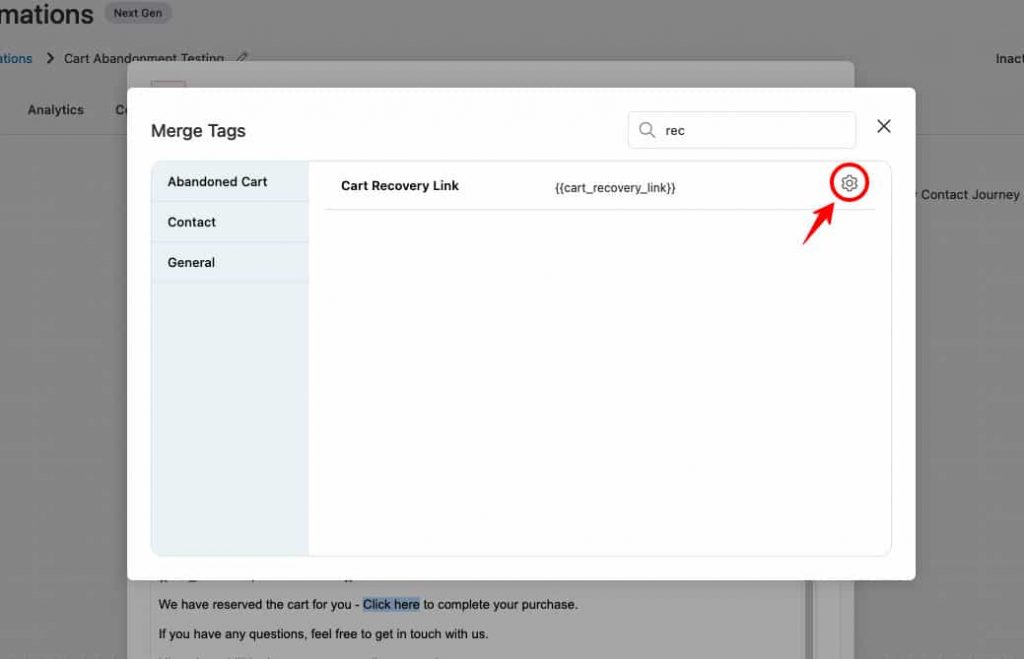 Step 5: Configure the Auto Apply Coupon option
Enable the auto-apply coupon option and enter the personalized coupon you created. You can also enter one of your existing coupons created in WooCommerce.
Please note that you have to copy the coupon name (highlighted in the screenshot below) only.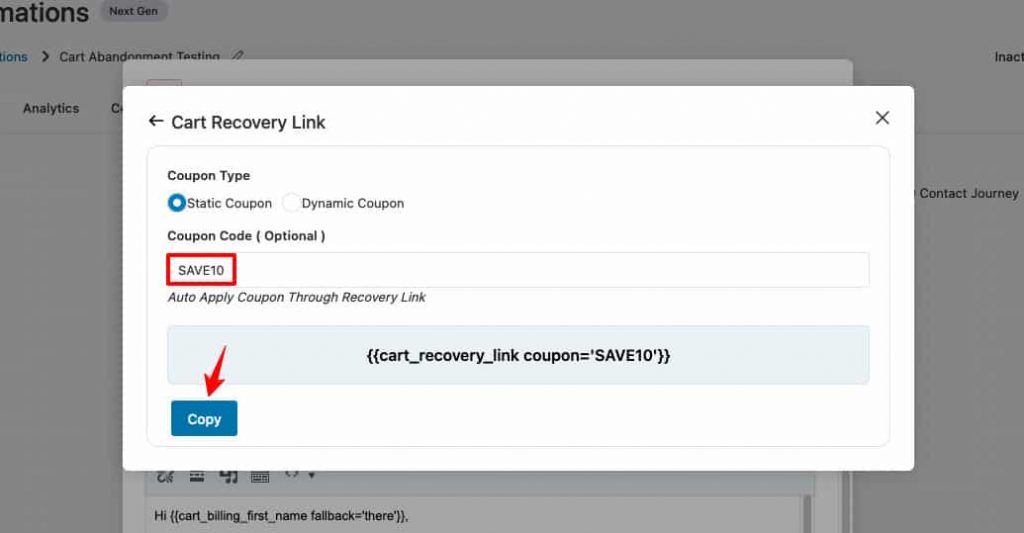 Once done, click on Copy.
Step 6: Paste the Copied Merge Tag
Interlink the merge tag here by pasting it on your email body.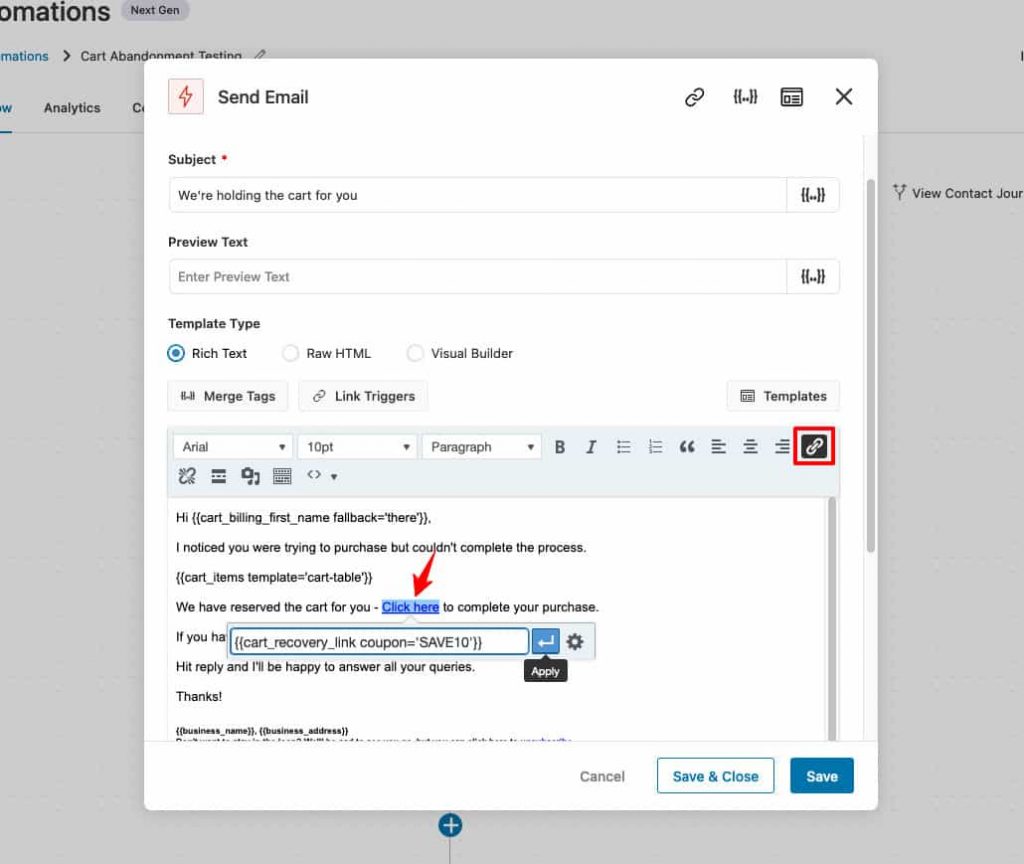 Click on Save & Close.
Once you're done, turn the toggle on to make this automation live.
Congratulations! You've auto-applied your personalized coupon within the cart recovery link.