You can easily export an automation in FunnelKit Automations and use it on another site.
In this documentation, you'll learn how to export an automation in FunnelKit Automations.
Exporting an Automation in FunnelKit Automations
In FunnelKit Automations, go to Campaigns ⇨ Automations (Next Gen).
There are two ways to export automations:
Method-1: Click on Export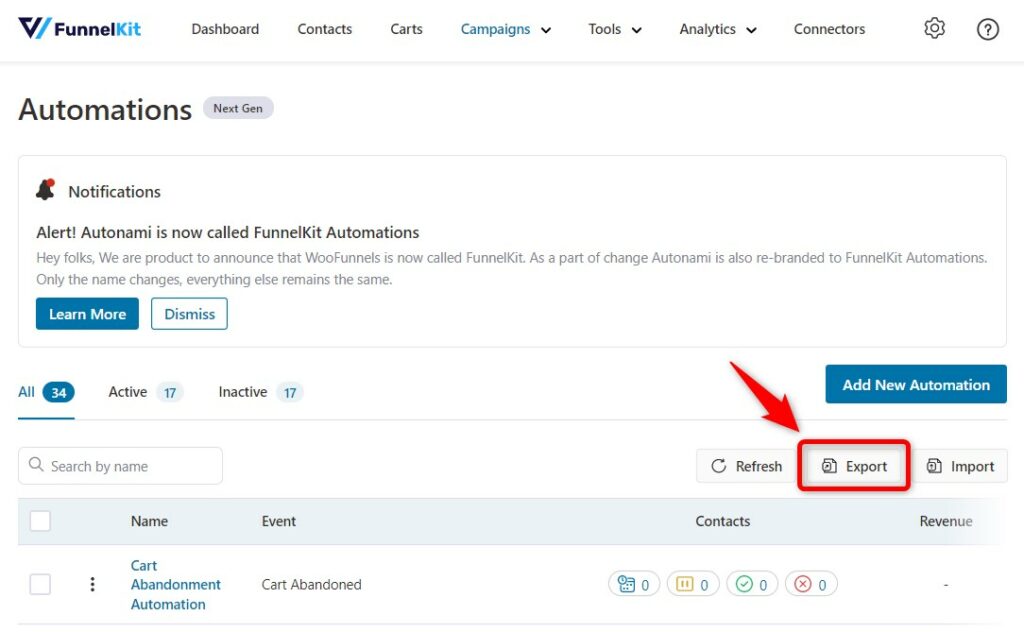 This will export all your automations with a single click in the .json file format.
Method-2: Export an automation from the actions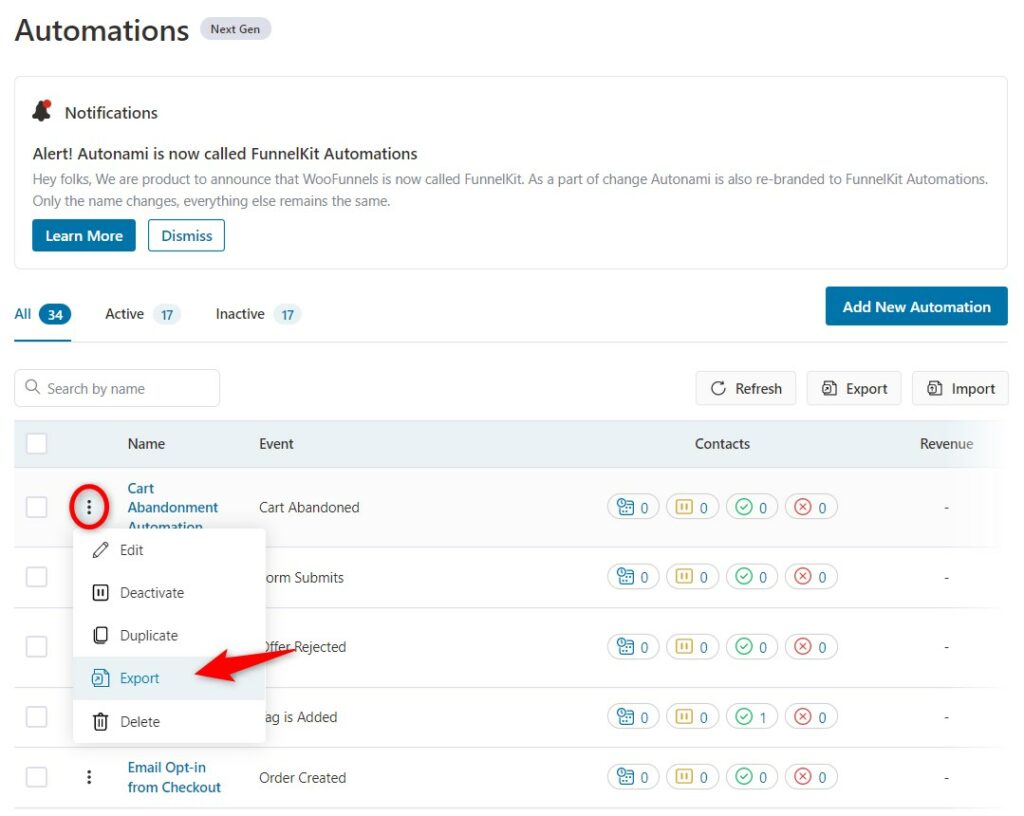 This will export a specific automation in the .json format on your device.
Please note that you can import and run this automation on a different website powered by FunnelKit Automations.
That's it! This way you can easily export your automations with FunnelKit Automations.