FunnelKit Automations allows you to resend your broadcasts to contacts who have not opened them yet. This smart feature lets you edit your earlier message and send it to your contacts again, in hopes of a positive outcome.
For example, you send a broadcast to 10 people. After 2 days, you checked that 5 of them haven't opened your email or SMS. You can easily resend this broadcast to only these contacts with a few changes made.
Let's learn more about how to resend our unopen broadcasts. Please note that this feature can be used with both Email as well as SMS broadcasts.
Step 1: Go to Campaigns ⇨ Broadcasts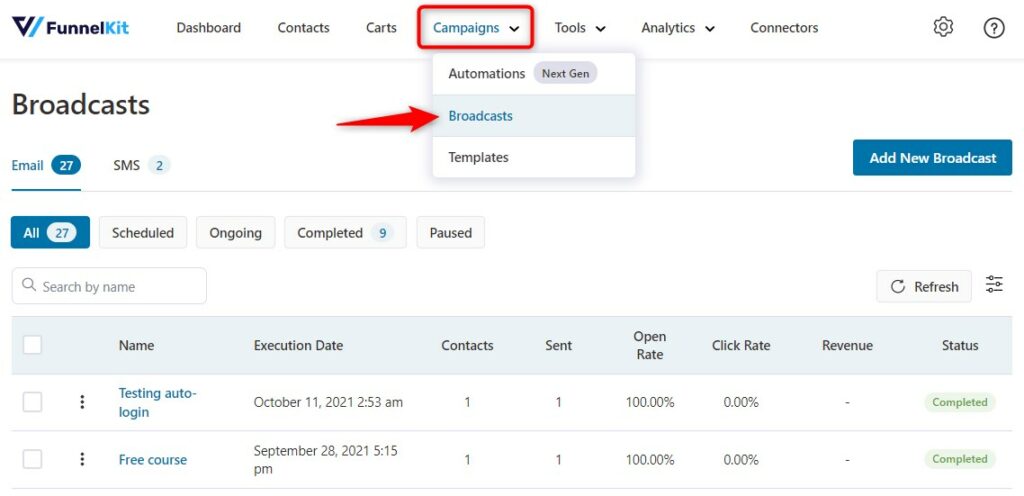 Step 2: Click on "Send to Unopen"
Under Email or SMS, locate your completed broadcast.
Then, click on the Action button and select Send to Unopen.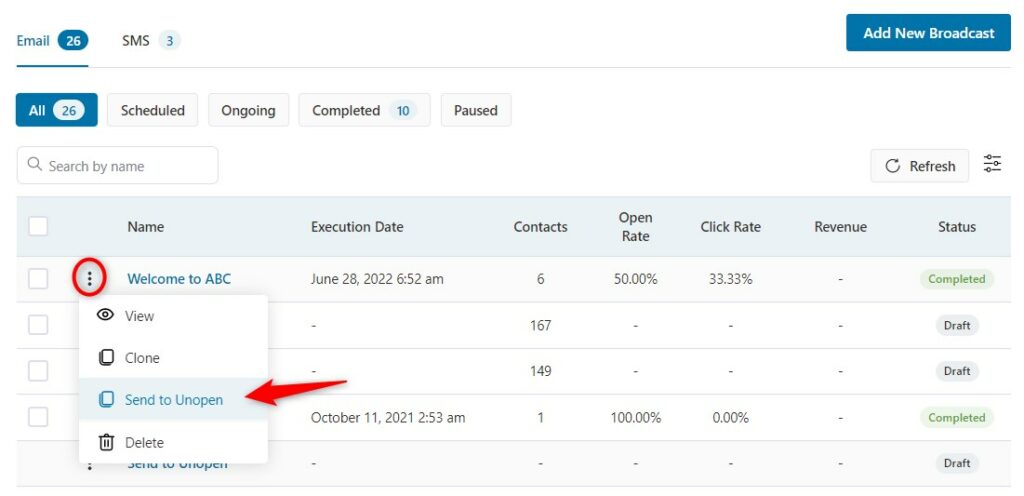 Step 3: Edit the information of your broadcast
These settings will be picked up from your previous broadcast. However, you can make the changes to them if you want.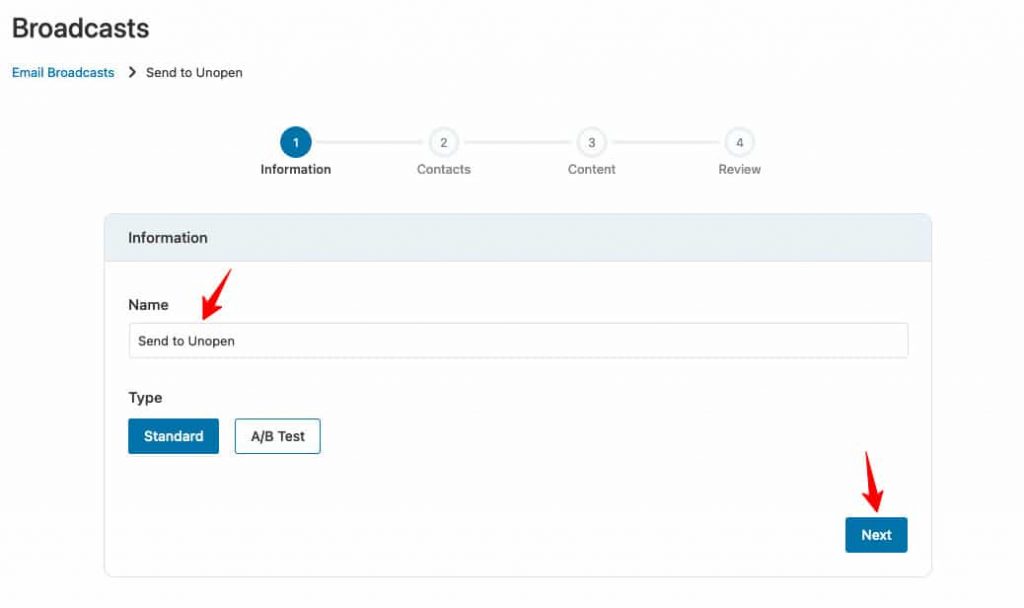 Once done, click on Next.
Step 4: Check your contacts
You can exclude your contacts from here. This window will show your contacts (who have not opened your broadcast) to whom this email will be sent.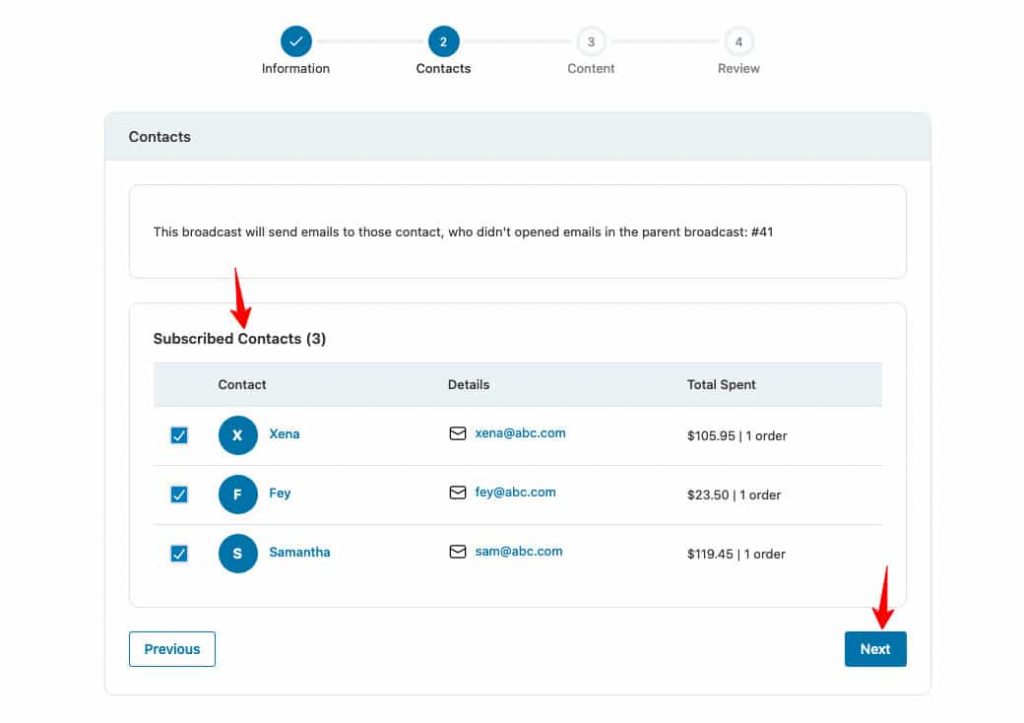 Click on Next.
Step 5: Edit your email content
Write another email with a compelling subject line to attract your contacts and increase your open rate.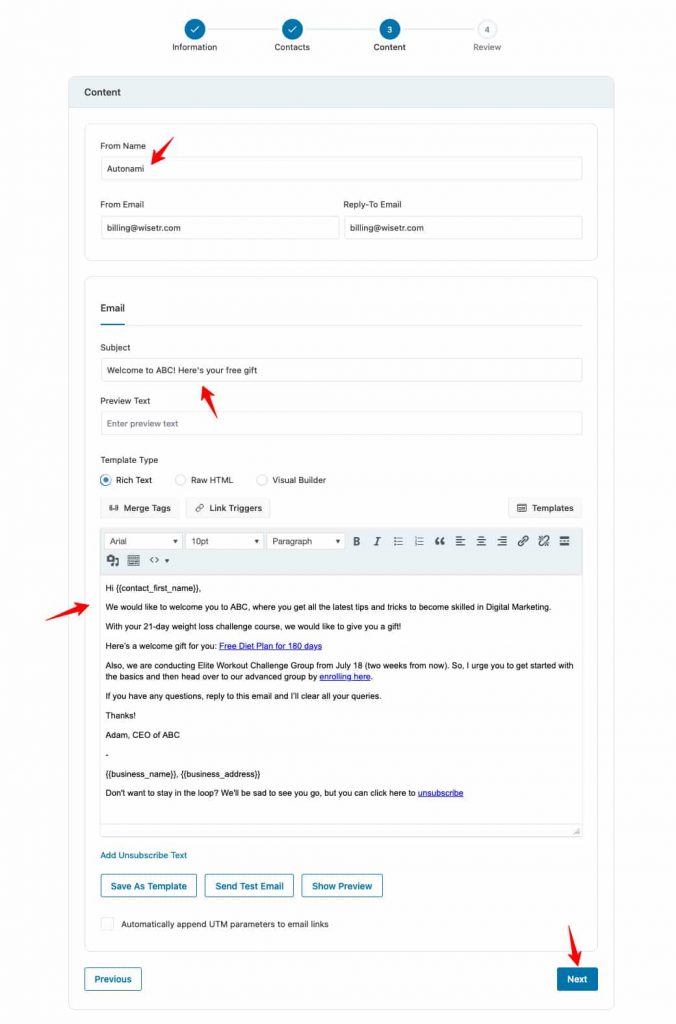 You can configure other additional settings such as appending UTM parameters to links on your email, or checking the preview of this email, sending test emails, and more.
Once done, click on Next.
Step 6: Send your broadcast
You can send your broadcast now or schedule it for later.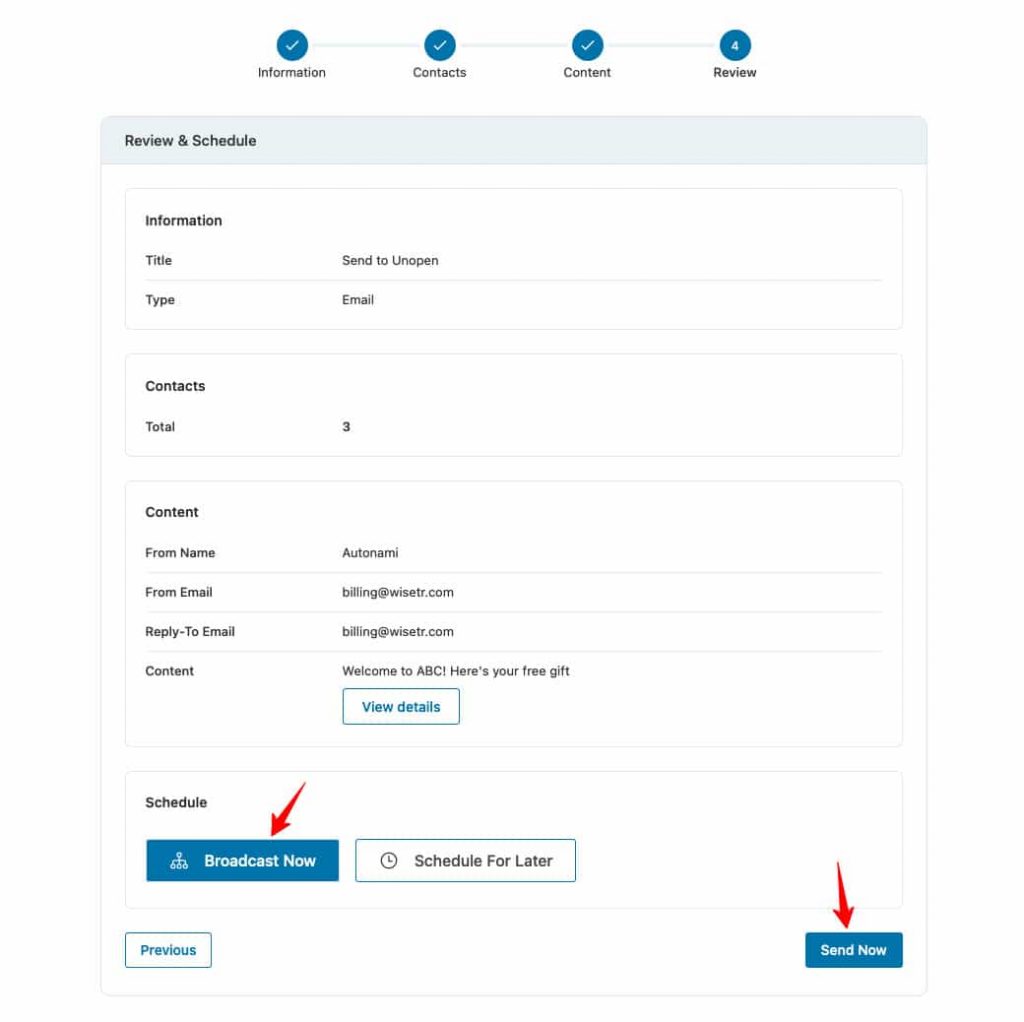 Well done! You have successfully resent your broadcast to contacts who had not opened them before.