In this section, configure all the cart-related settings.
If you do not enter configure these settings, then the default values will be chosen for every option.
Cart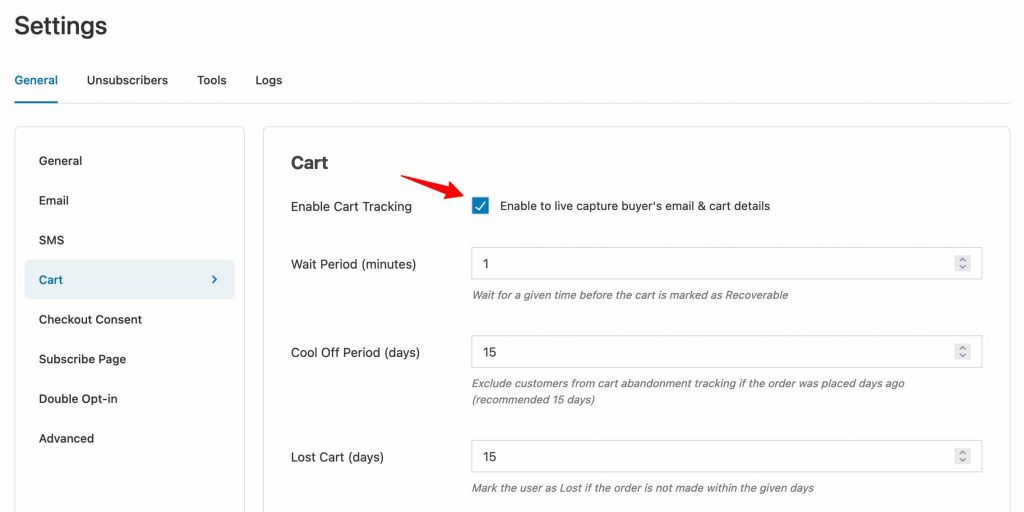 Enable Cart Tracking - This will live capture carts for you. This means, as soon as the user enters their email address, it'll get captured to run a recovery sequence just in case.
Wait Period (minutes) - Specify the time before the cart gets marked as abandoned.
Cool-off period (days) - Specify the number of days to exclude your customers from abandoned cart tracking in the case they placed an order.
Lost Cart (days) - Specify the number of days after which a cart will be marked as lost.
GDPR Consent
Notice - Enable this option to inform customers that their email and cart data will be saved to send abandonment reminders when they enter emails.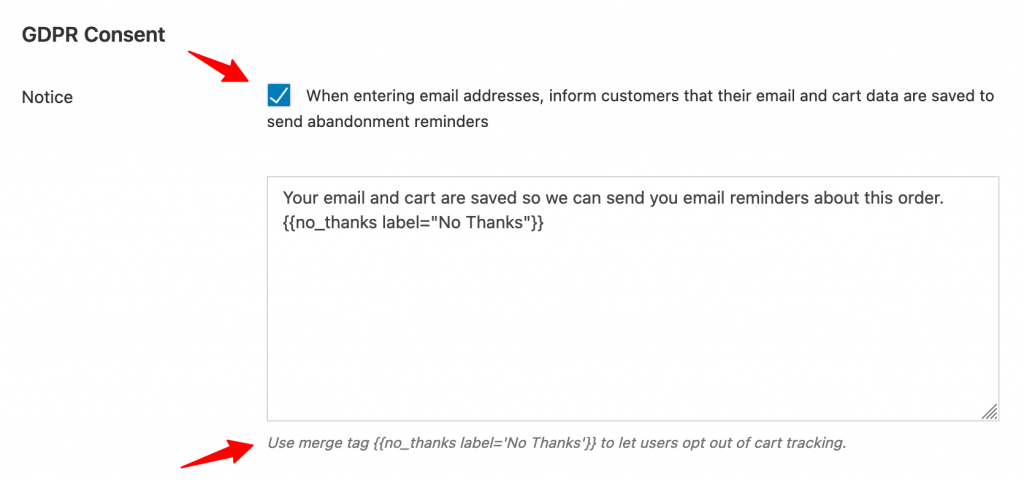 Cart is Abandoned
Add tag - Add a specific tag to contacts who abandon their carts. Please note that these tags will automatically get removed when the user recovers their carts.
Add to list - Add abandoned cart shoppers to a specific list. The users will get removed from the list once they recover their cart.

Cart is Lost
Add tag - The selected tags will get added to contacts when the cart is lost.
Add to list - The contacts will get to the selected list when the cart is lost.

User
Track on Add to Cart - Track abandoned cart actions if a logged-in user is adding items to their cart.
Exclude User Roles - Whether you want a particular user to be excluded from cart tracking.

Blacklist Emails
Emails - Enter email addresses which you want to put under your blacklist emails.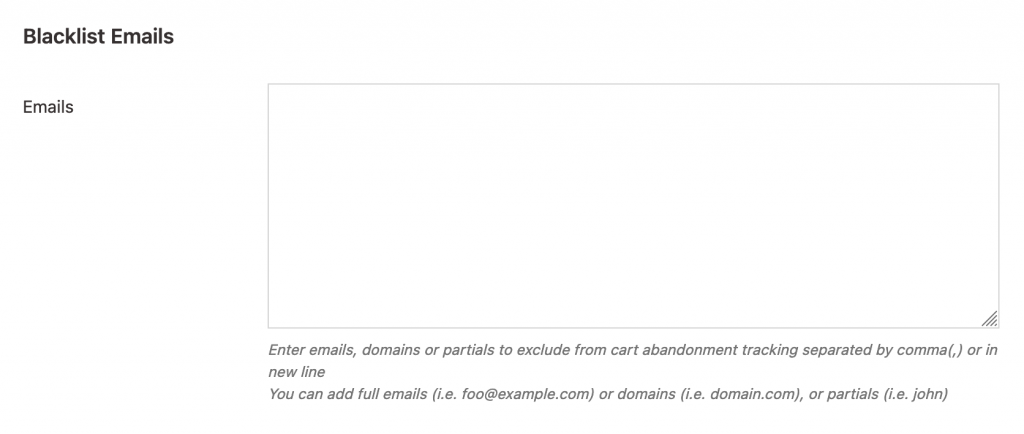 Checkout Notice
Here you can set a pretext in case the user has successfully restored their carts or not.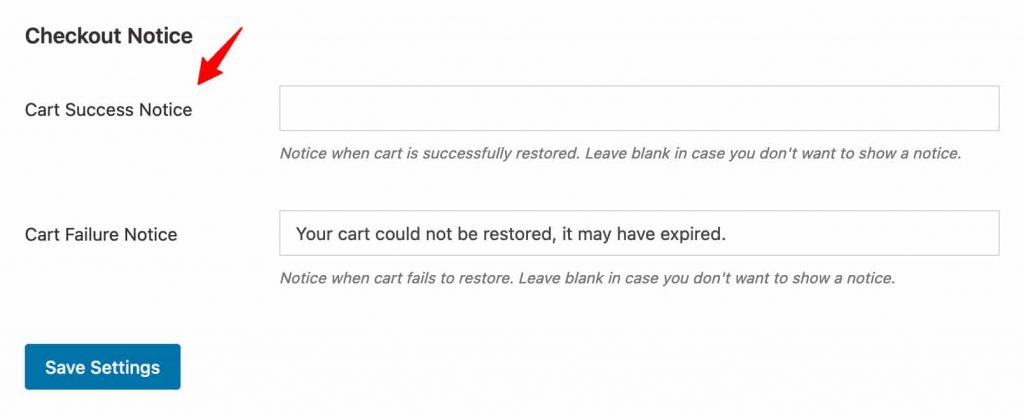 Once done, click on Save Settings.
This is all about the carts settings of FunnelKit Automations.