Check out the dashboard by clicking FunnelKit Automations on the WordPress menu.
Here is a glimpse of your FunnelKit Automations's dashboard: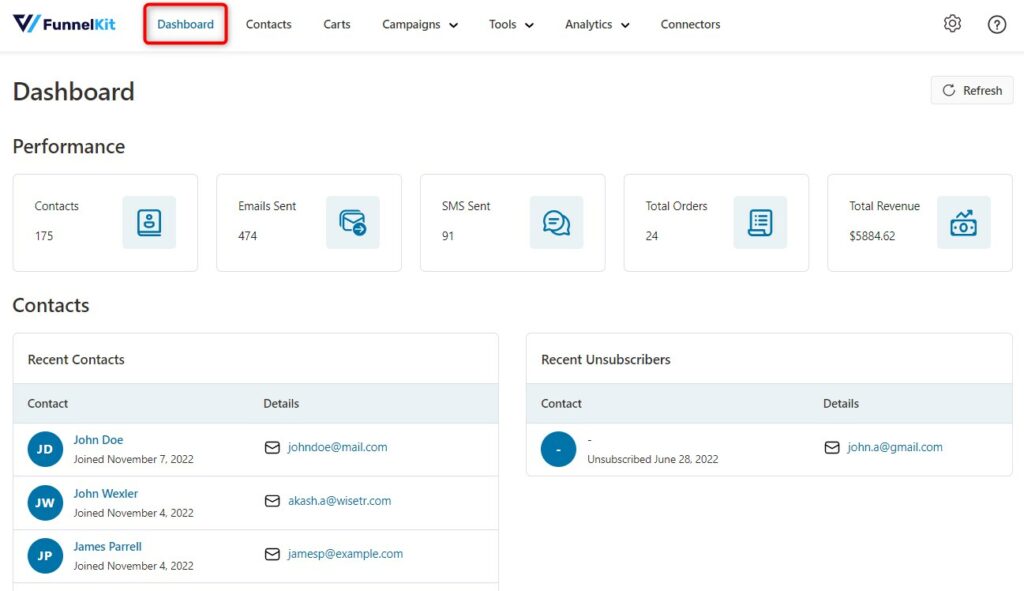 As you are new to FunnelKit Automations, the dashboard won't show any stats because you haven't created a campaign so far. However, you'll be able to see the numbers grow as you proceed further.
Here, you can glance through some interesting metrics. The FunnelKit Automations dashboard has the following sections:
Performance Dashboard
Contacts
Carts
Campaigns
Emails
Performance
Get a quick overview of how your campaigns are doing. Having this data at your fingertips allows you to improve your performance consistently.

Contacts - Total number of contacts added to FunnelKit Automations.
Emails Sent - The total number of emails that have been sent out using FunnelKit Automations.
SMS Sent - The total number of SMSs that have been sent out.
Total Orders - Total orders that have been placed due to the campaigns.
Total Revenue - The net revenue generated by the campaigns.
The Performance dashboard gives a complete overview of the important metrics related to your campaigns since the time you install FunnelKit Automations.
Contacts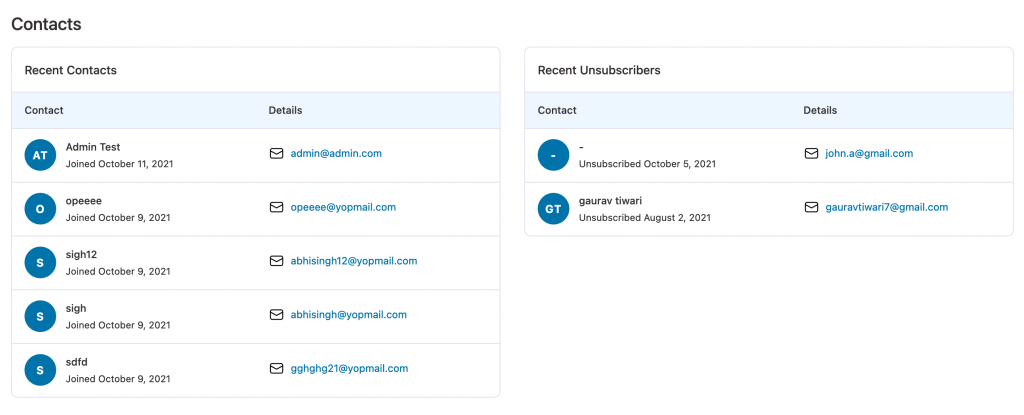 Recent Contacts - Contacts that you've recently added will show up here. The list shows up to a maximum of six contacts along with their email addresses. By clicking on the contacts, you can view detailed information about them.
Recent Unsubscribed - Contacts who have unsubscribed to your email list along with their email addresses.
Carts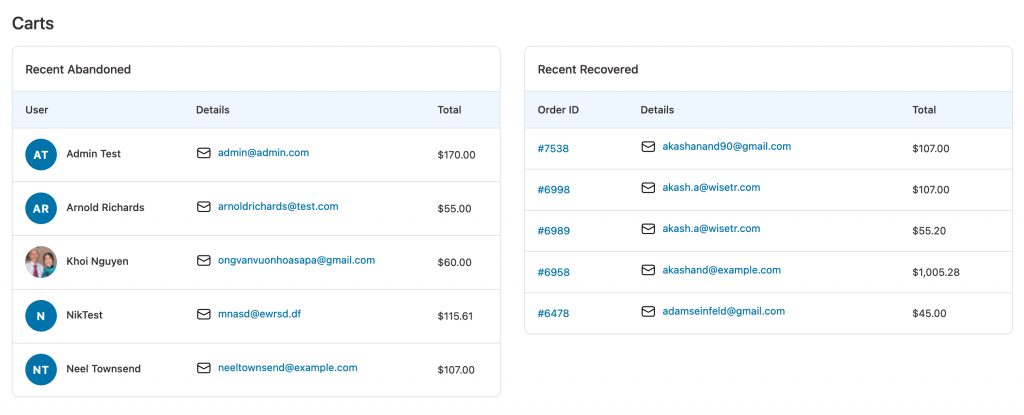 Recent Abandoned - This section will show a list of abandoned carts along with their cart total.
Recent Recovered - This section will show a list of users who have recovered their carts through your campaigns along with their order value.
Campaigns

Top Automations - Here's you can see the list of automated workflows that have performed well as per open and click-through rates.
Top Broadcasts - Your top-performing broadcasts will show up here. You'll be able to see their open and click-through metrics as well.
Emails
Here you can see your top-performing emails from your broadcasts and automated campaigns. This gives a great insight to help you craft your future campaigns and incorporate exactly what's working for you.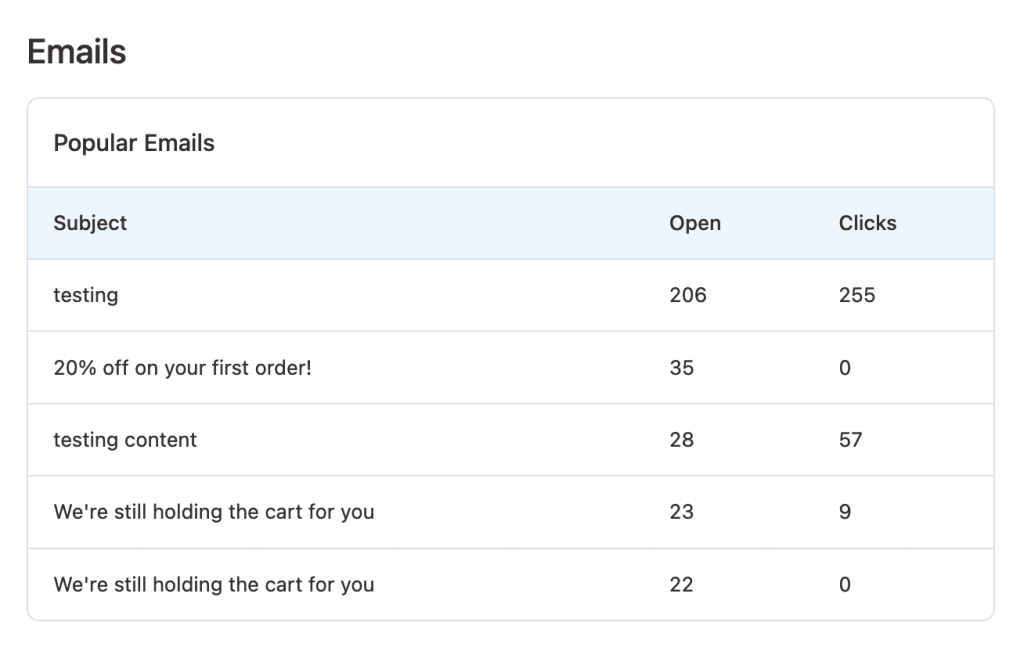 This was all about the brief overview of the dashboard of FunnelKit Automations.