FunnelKit Automations gives you options to display a message or redirect your contacts to a URL when they successfully confirm the double opt-in.
Go to Settings ⇨ General.
Under Double Opt-in, you'll find this option.
Show Confirmation Message
Check the box next to Show Message.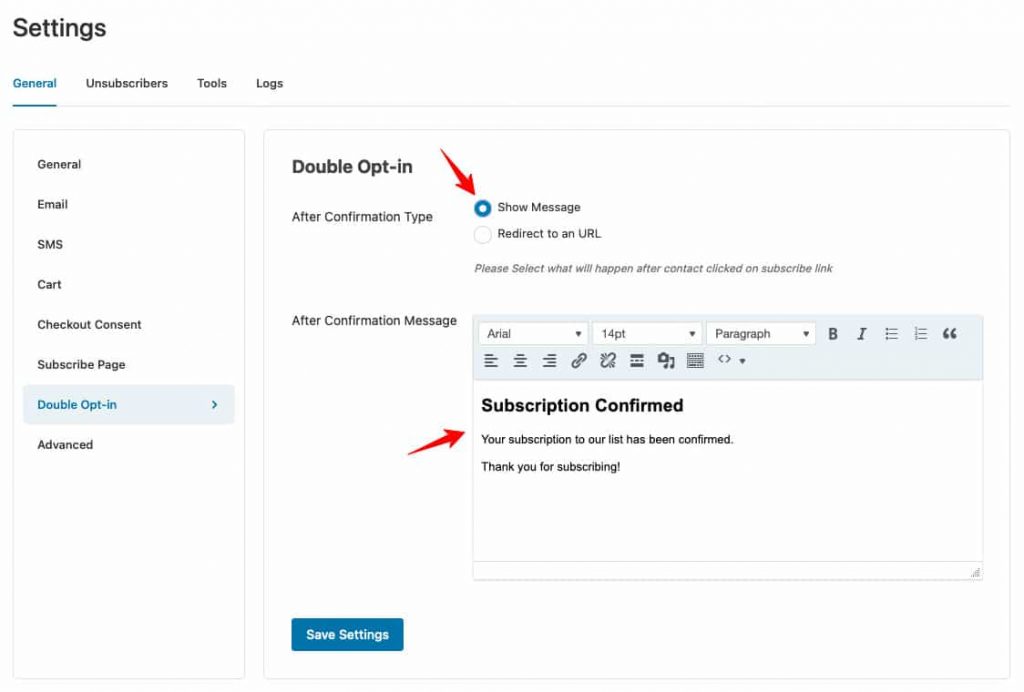 Type your after-confirmation message here in the text box.
Redirect to an URL
You can even redirect your contacts to an URL after double opt-in confirmation.
Check the box next to Redirect to an URL.
Next, enter the URL you want your contacts to redirect to.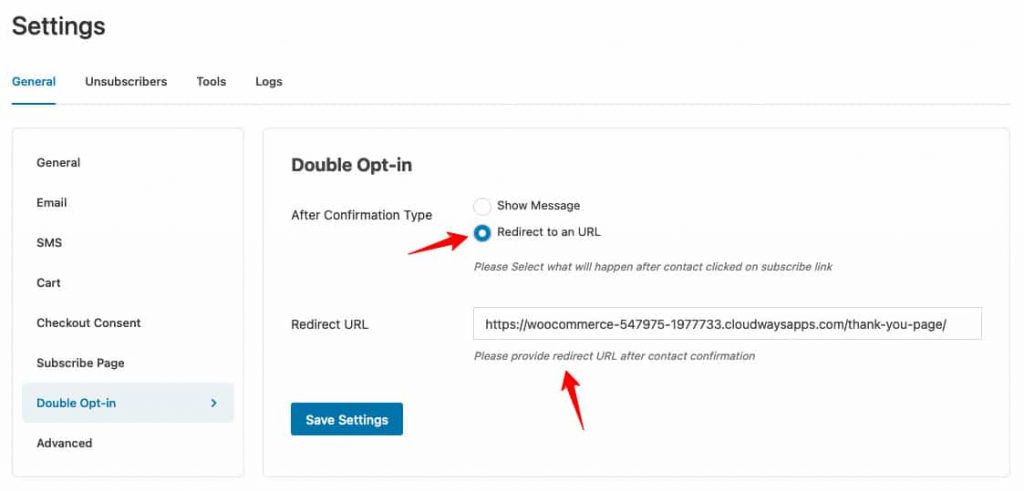 Click on Save Settings when done.
That's it! This is all about the Double opt-in settings in FunnelKit Automations.