We have revamped the design and automation canvas to give you a superior user experience.
You can set the automation canvas the way you want to enhance your automation building experience.
Let's look at the options of our automation canvas:
1. Zoom In
Click on the plus icon to zoom in to the automated sequence you're building.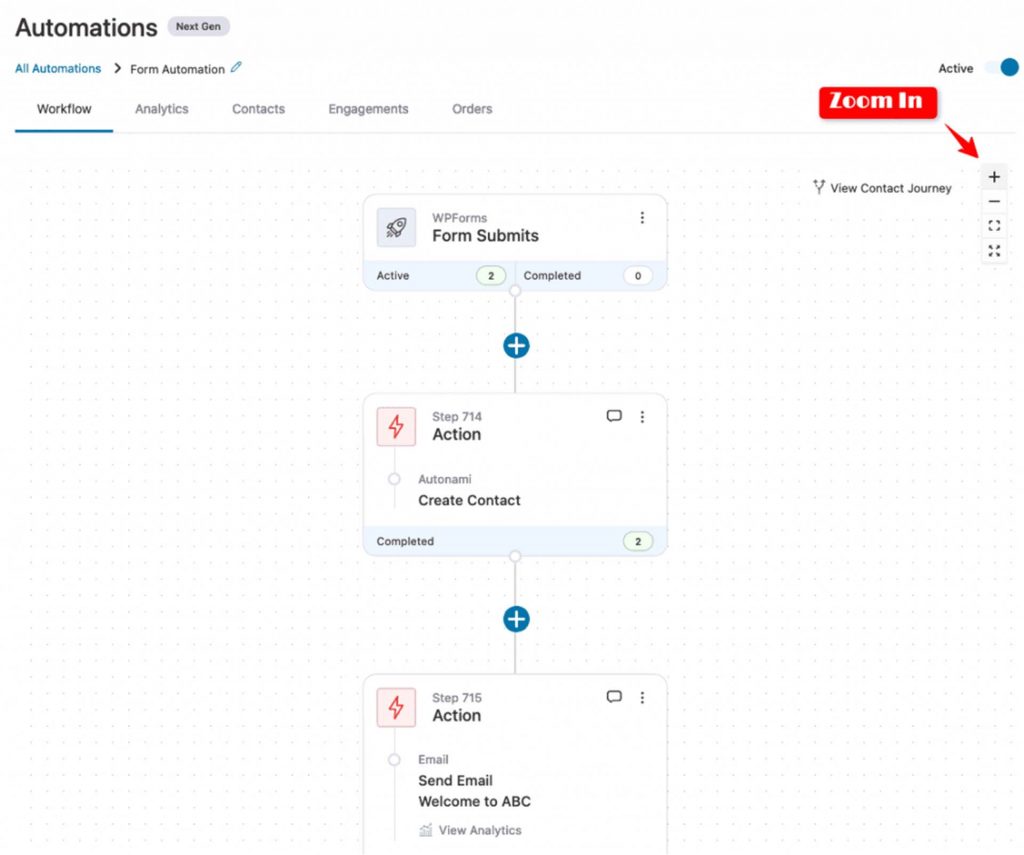 2. Zoom Out
Click on the minus icon to zoom out to the automation you're building.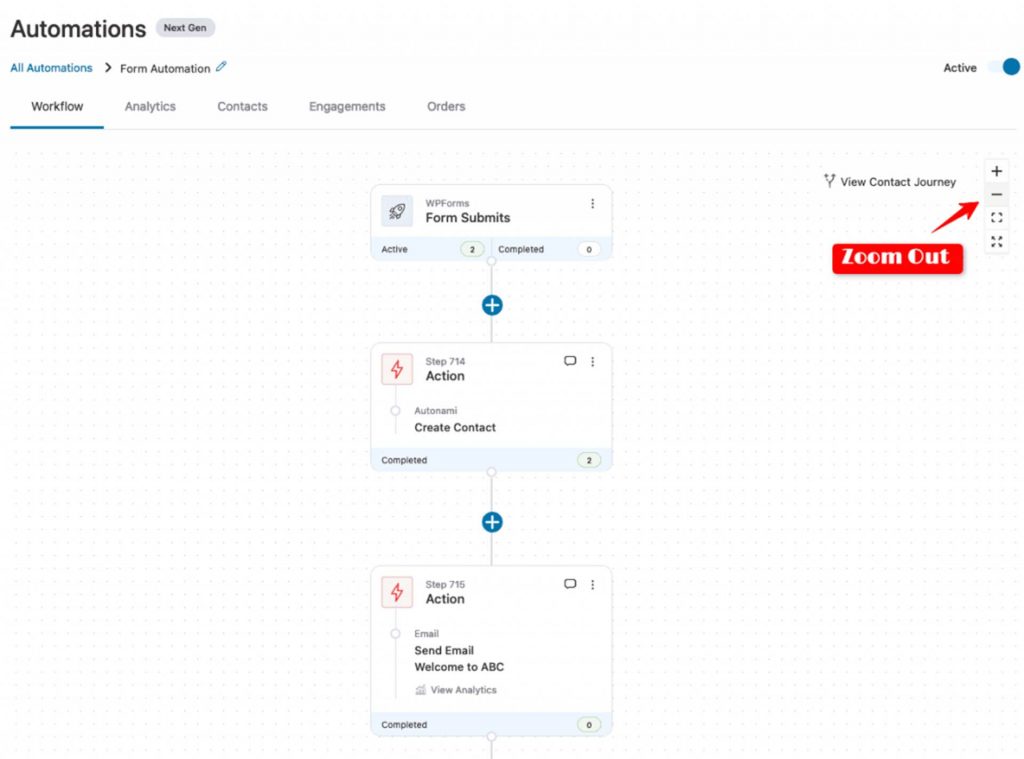 3. Full View
The full view option shows the entire automation on a single screen.
If your automation is quite long, it zooms out and covers most of the steps in your sequence.
4. Full Screen
This option lets you enable the full-screen mode to set up your automated sequences.
Click on the full-screen mode to enable it.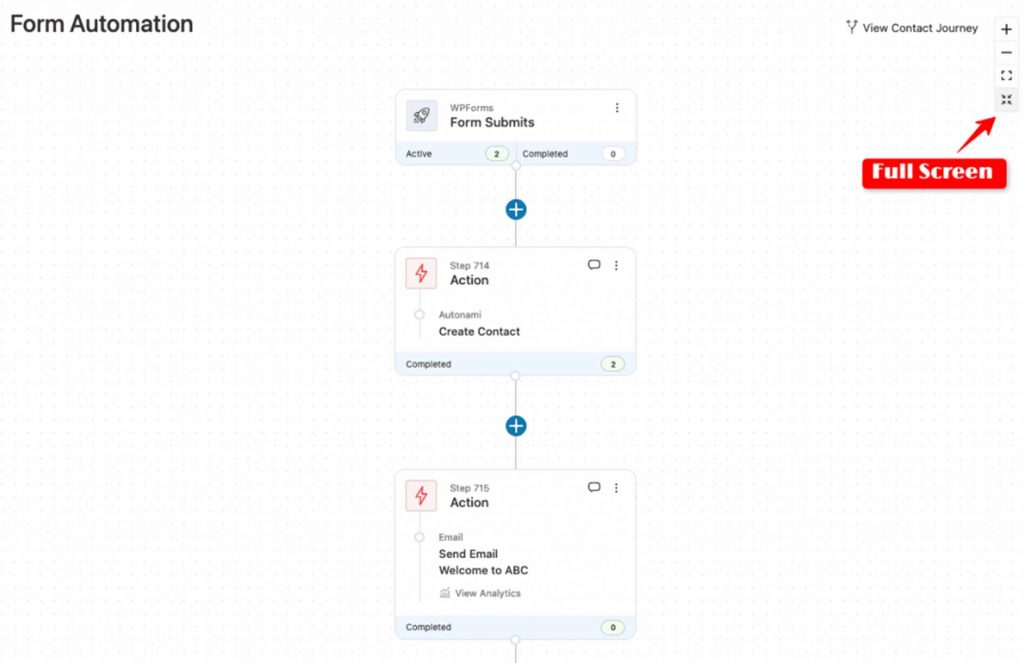 That's it!
This is all about the canvas in FunnelKit Automations's next-gen automation builder.