Mautic lets you automate your business processes by helping you set up email marketing, lead management, and a lot more.
FunnelKit Automations integrates with Mautic to perform automations for your business. But first, you got to connect Mautic with FunnelKit Automations.
Learn how to connect Mautic to FunnelKit Automations here
In this documentation, you'll learn how to run automations in FunnelKit Automations using Mautic-related triggers and actions.
Triggers
FunnelKit Automations can receive webhooks from Mautic.
Select the event - Webhook Received under Mautic.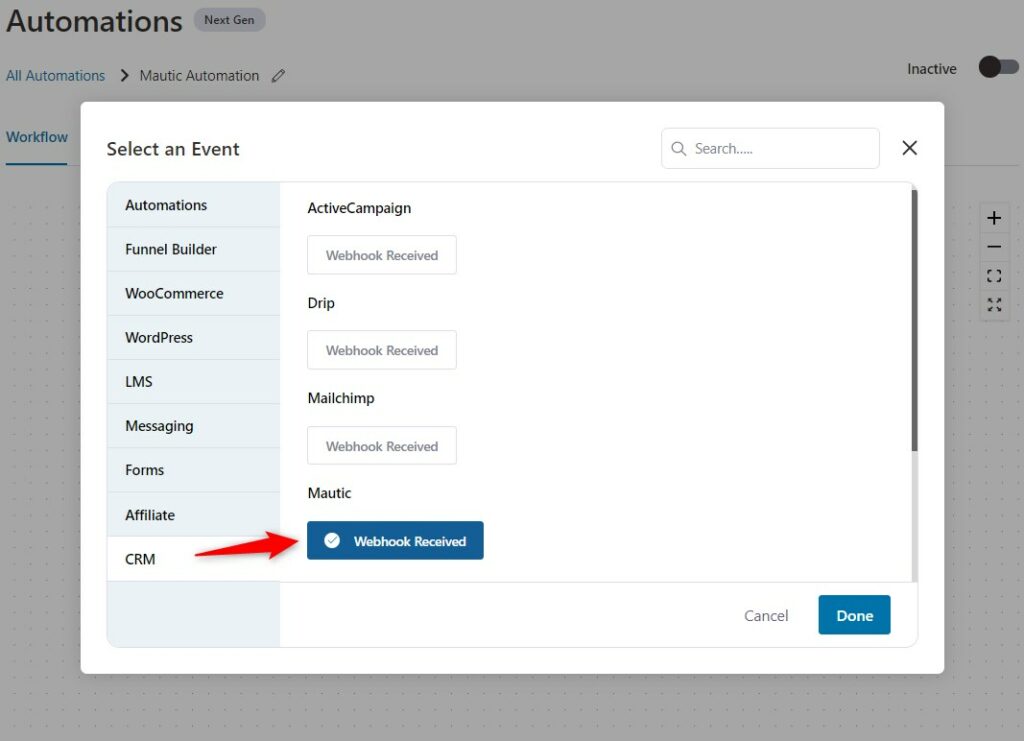 You can copy the webhook URL and paste it to your marketing sequence to send data from your Mautic account to FunnelKit Automations.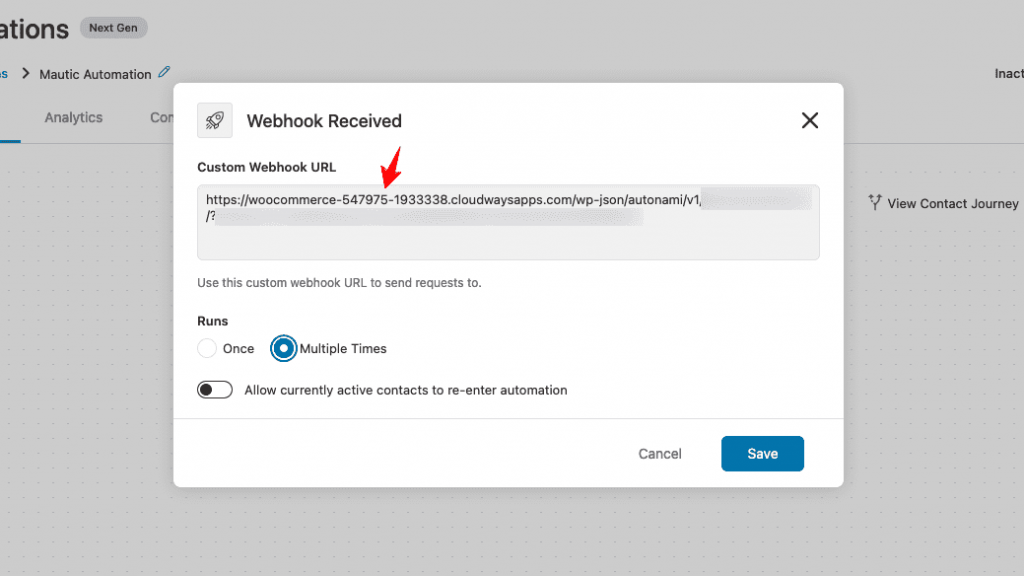 Then, you can perform different actions right here in FunnelKit Automations.
Actions
Here is a list of actions that you get with Mautic in FunnelKit Automations: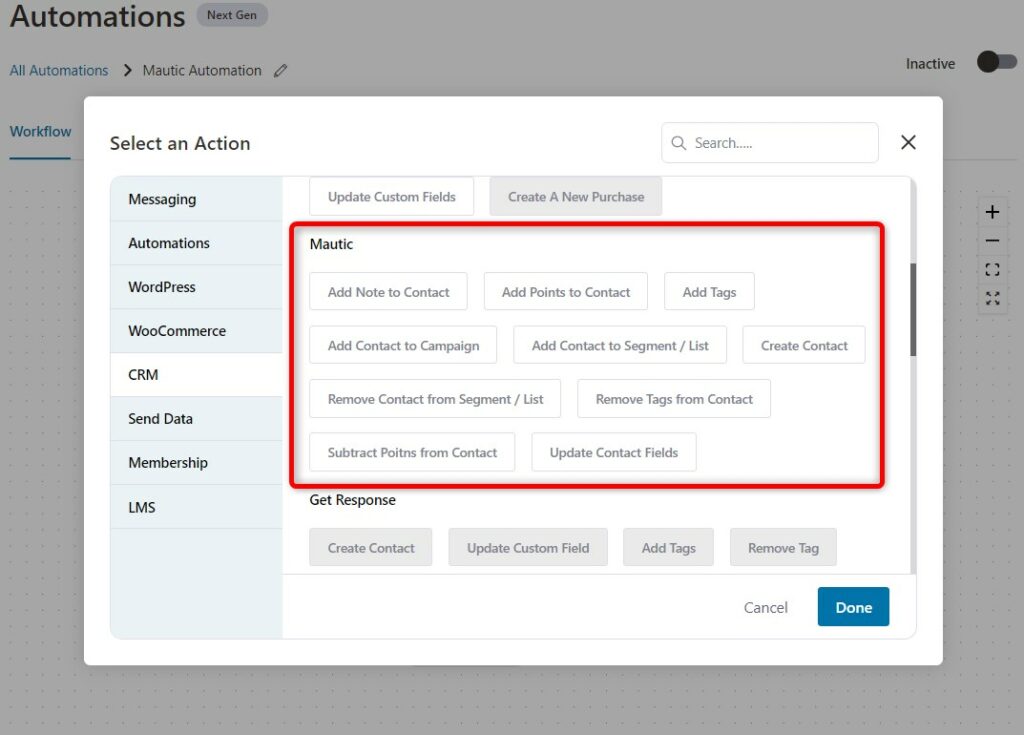 Add Note to Contact
Add Points to Contact
Add Tags
Add Contact to Campaign
Add Contact to Segment/List
Create Contact
Remove Contact from Campaign
Remove Contact from Segment/List
Remove Tags from Contact, and more.
Click on any action to add it to your workflow.
For example, we have created a simple automation in FunnelKit Automations that receives data and creates a contact on Mautic.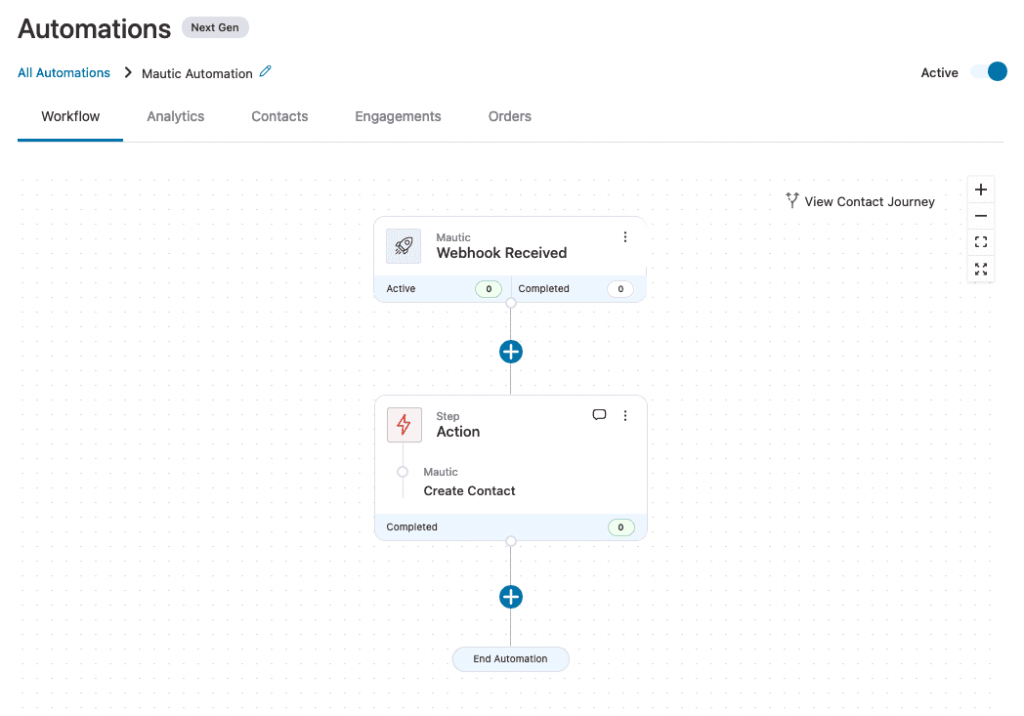 You can enter the fields of this contact using the merge tags in FunnelKit Automations.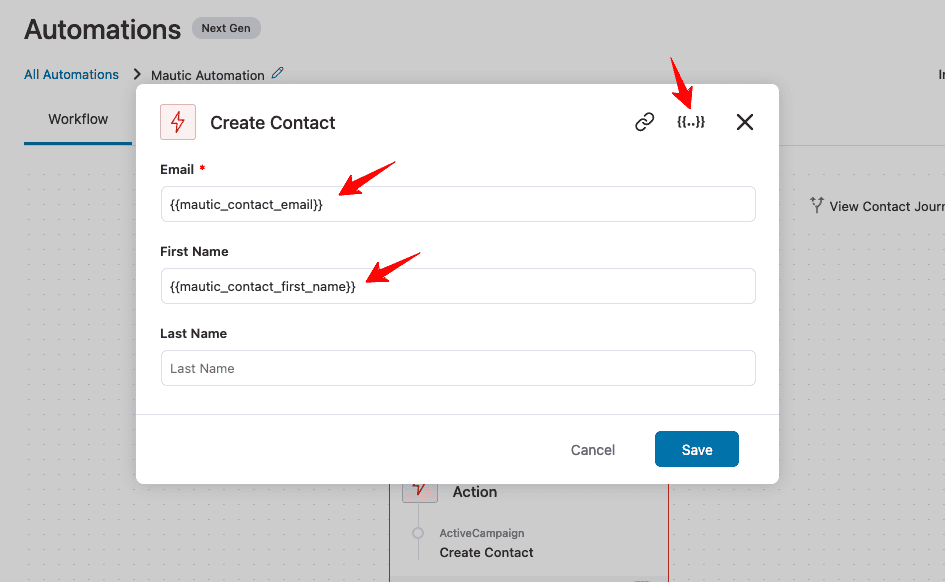 Congratulations! You have successfully set up automation in FunnelKit Automations using triggers and actions of Mautic.