FunnelKit Automations's next-gen automation builder lets you view the journey of a particular contact in your automation.
This way you can trace and track your contact's journey to each step in your automation.
To view the contact's journey, you can either access it from:
In the Workflow tab, click on View Contact Journey in the top right corner of the canvas.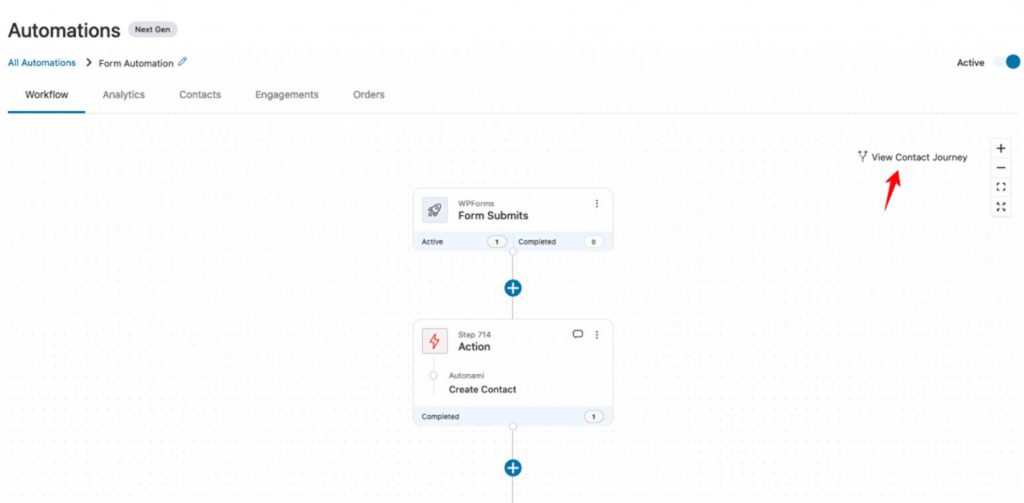 Select the name of the contacts who have triggered the automation here.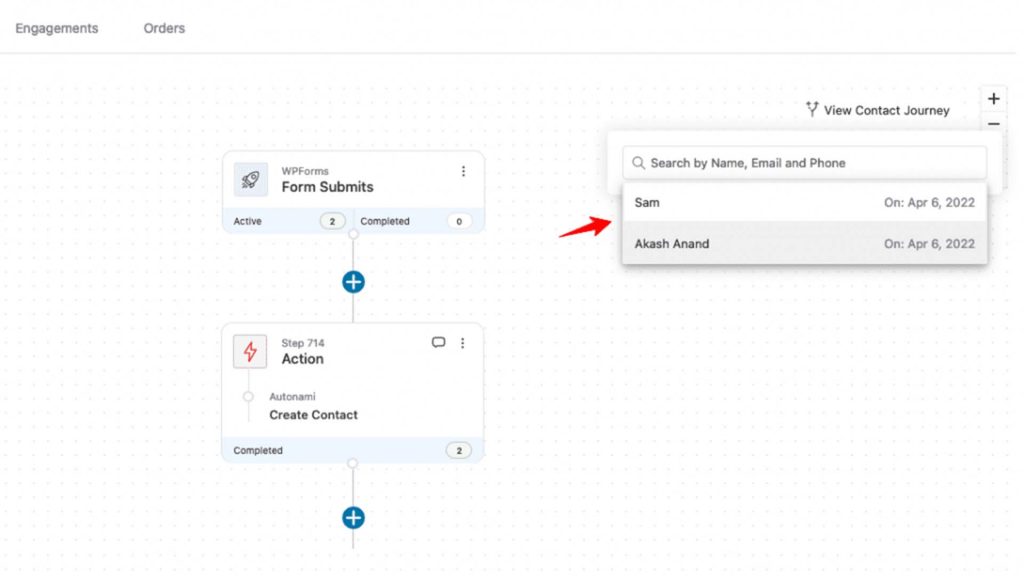 Once you click on their name, their contact journey will be shown on your screen: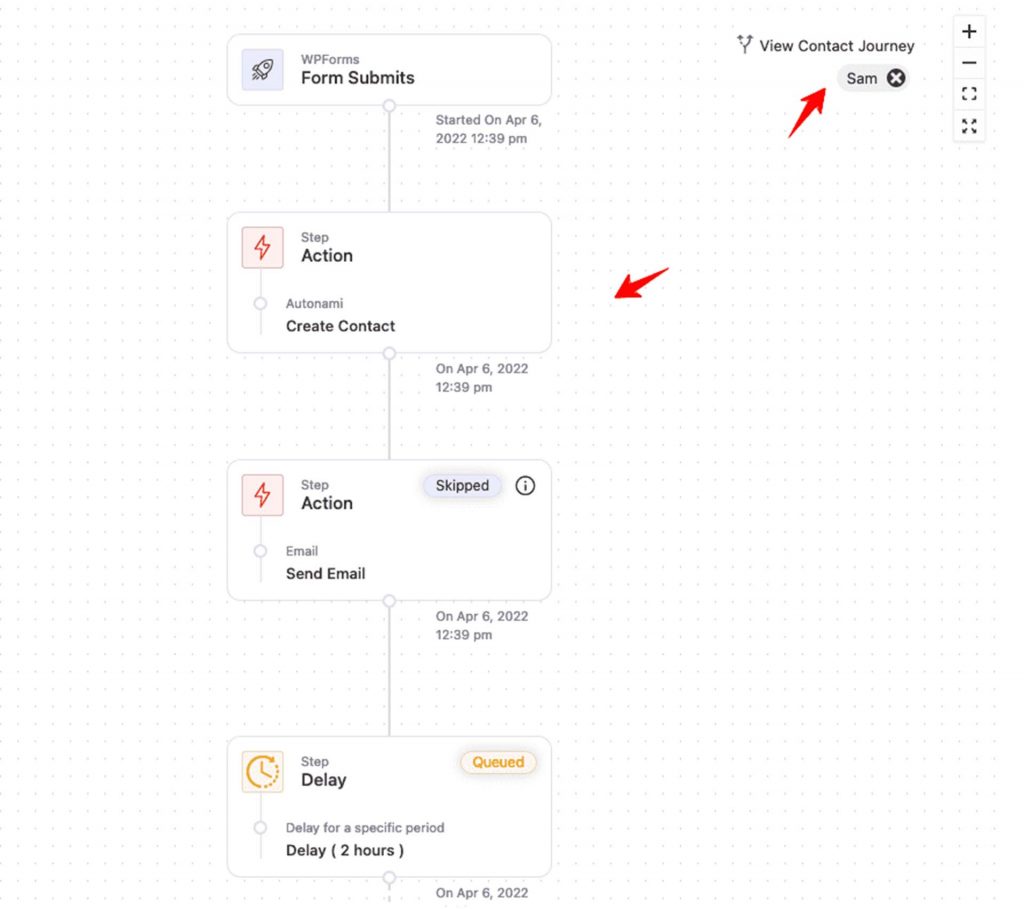 This is where you can diagnose, try and improve your automated sequences.
You can also view the contact's journey in the Contacts tab.
Here, click on View Journey next to the contact.
It'll take you to the same workflow screen to see the journey of this contact.
Well, this was all about the Contact's Journey in FunnelKit Automations.