FunnelKit Automations can import an automation using a .json file.
In this documentation, we'll look at how you can import an automation in FunnelKit Automations.
Step 1: Go to Automations
In FunnelKit Automations, go to Campaigns ⇨ Automations (Next Gen).
Then, click on Import.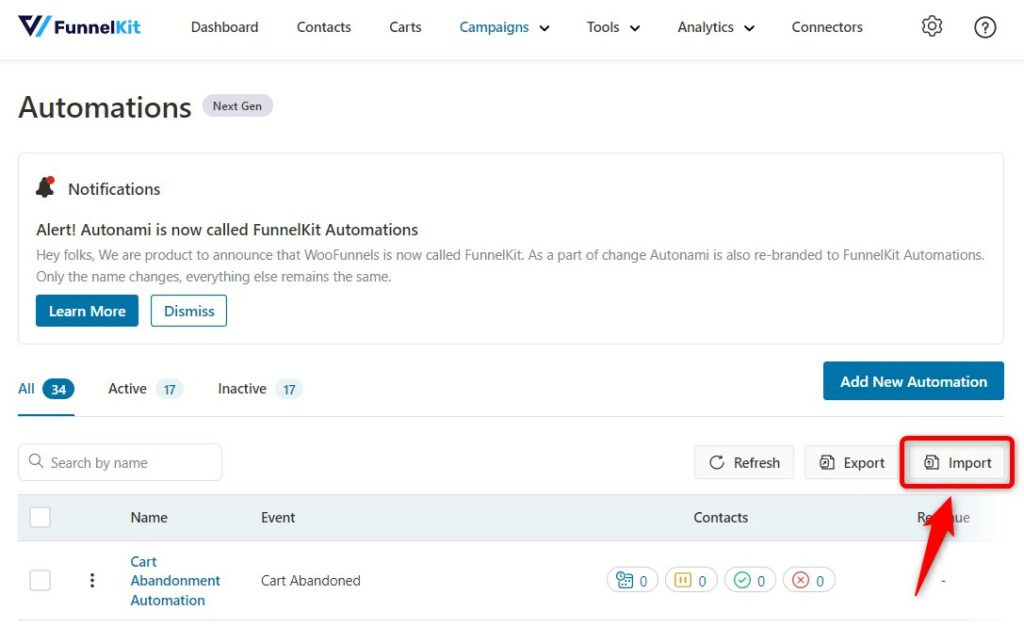 Step 2: Upload the JSON file here
Either upload the JSON file or drag and drop the file from your system here.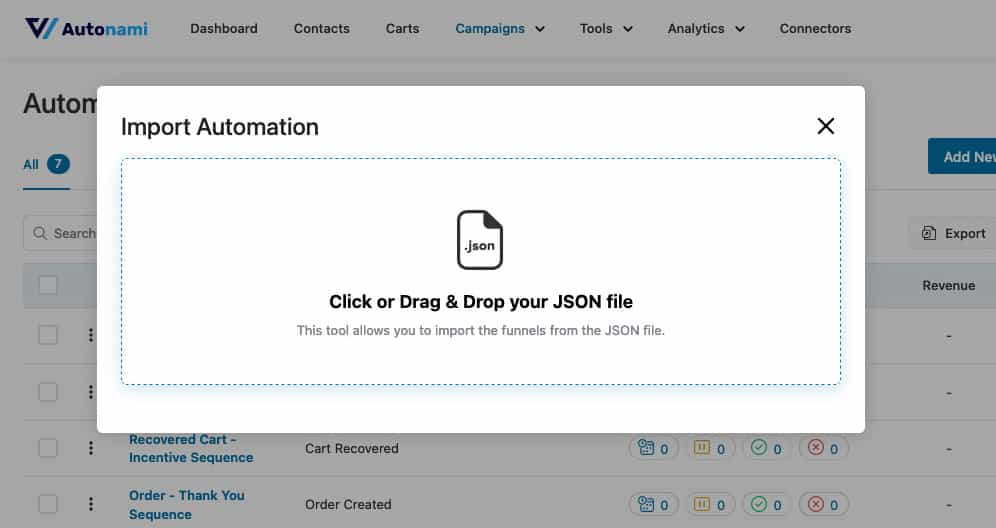 As you upload the file, it will automatically import the automation.
Well done! You have successfully imported your automation. You can view your automation by going to the Automations section in FunnelKit Automations.