UTM parameters are the pre-defined text codes that can be added to a URL to track the performance of the said URL by fetching insights about the visitors and traffic source.
To add UTM parameters to your links, you do not have to visit a separate website. You can do it within the FunnelKit Automations itself.
When you scroll below on the email that you're composing, you will find the option to add the UTM parameters to the link.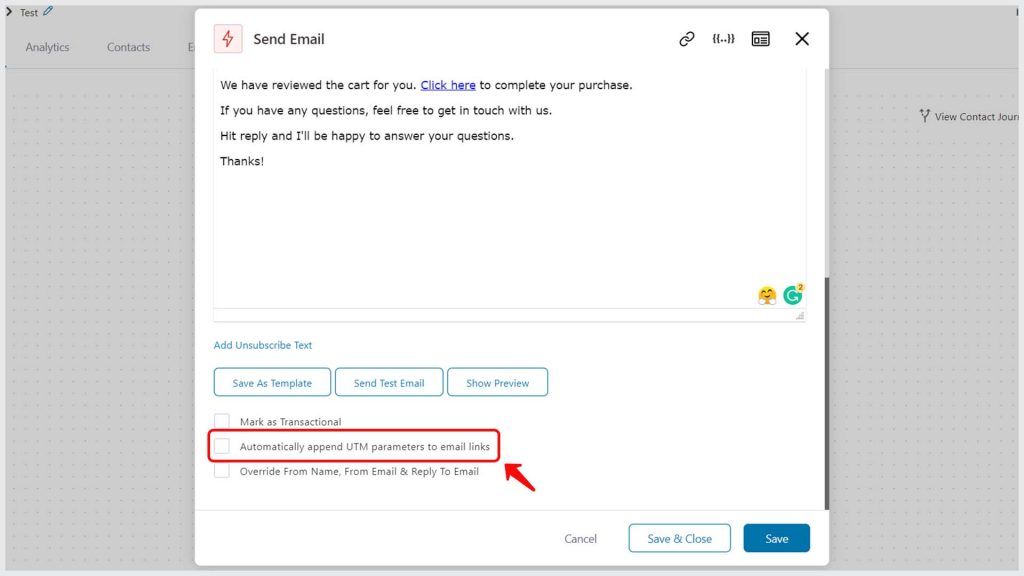 Check the Automatically append UTM parameters to email links checkbox.
Here you'll see the following options:
UTM Source - Enter the source from which you are directing the traffic. For example, facebook, twitter, quora, etc.
UTM Medium - Enter the type of marketing channel driving the traffic such as paid, organic social, etc.
UTM Campaign - Enter the campaign name to identify a specific sale or promotion. For example - "cart_abandoned", "christmas_sale", etc.
UTM Term - Enter your paid keywords if you're running a paid campaign.
As we have added the UTM parameters, the links on your email will automatically be embedded with these parameters.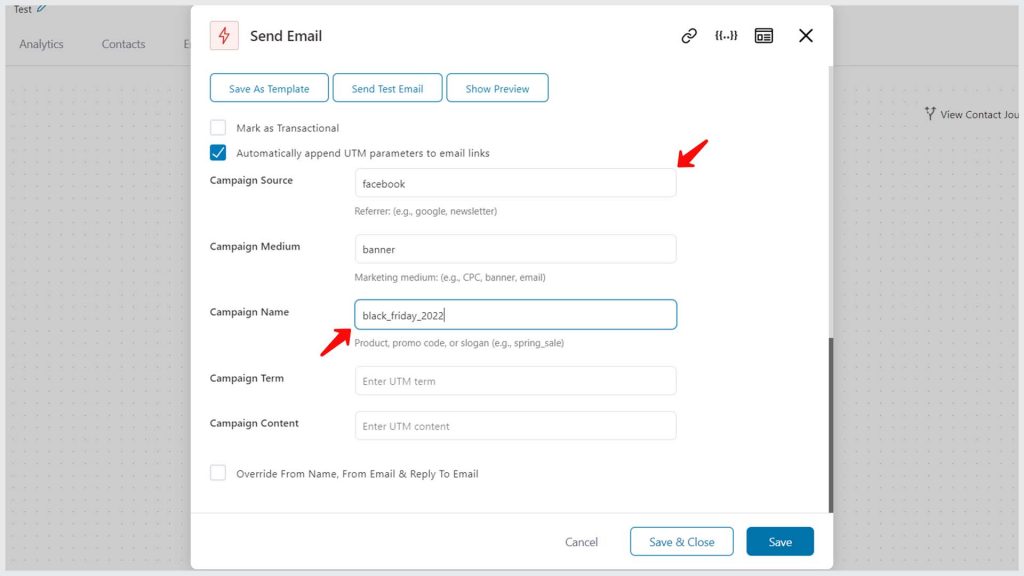 You can preview your email and this email will have the following UTM parameter: &utm_source=facebook&utm_medium=banner&utm_campaign=black_friday_2022
This way you can add UTM parameters to links in your email.