FunnelKit Automations allows you to create, send and personalize your coupon codes.
This coupon can be personalized using the merge tags and later can be embedded in your email. Let's see how:
Step 1: Create a "Cart Abandoned" Automation
Create a new automation and select the trigger event as 'Cart Abandoned' in WooCommerce.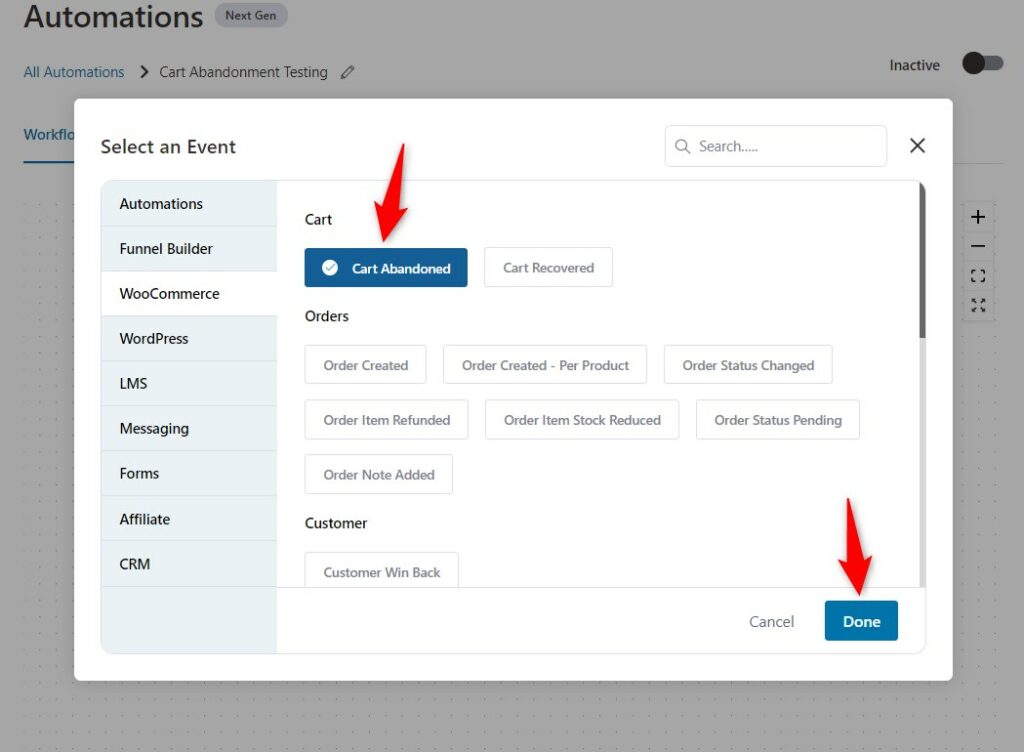 Step 2: Create the Coupon from the Actions
Add an Action that will take place when the event gets triggered.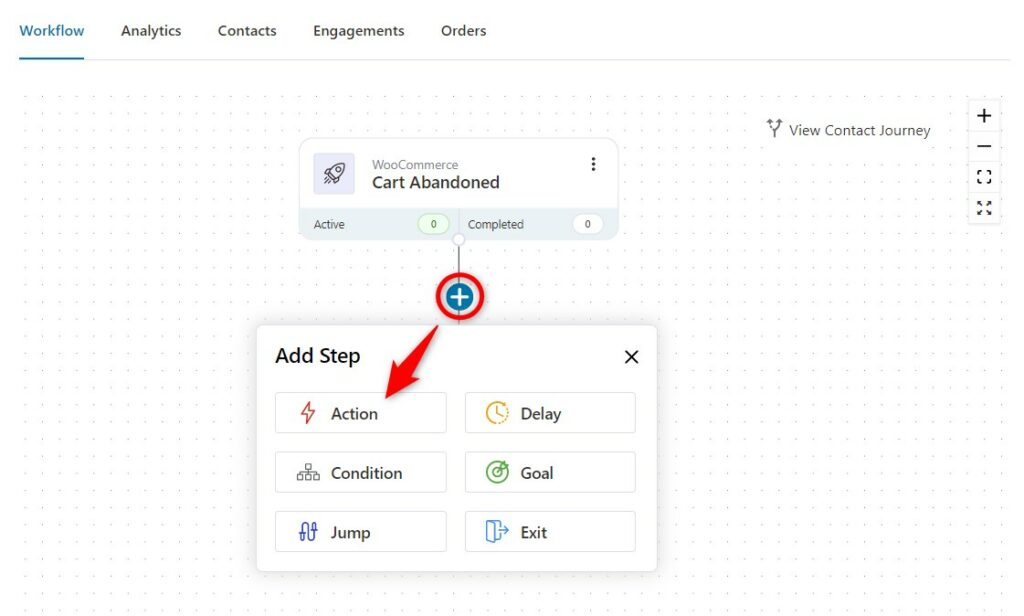 Now, select Create Coupon as the action under WooCommerce.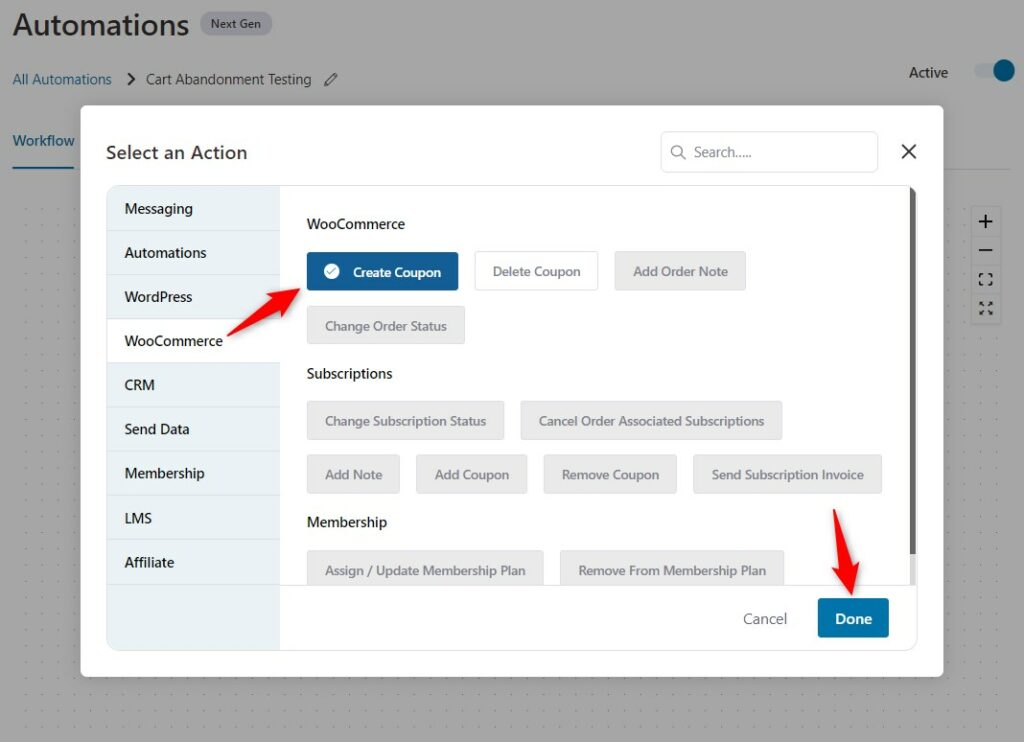 Click on Done.
Now, enter the coupon name, discount type, personalized coupon code prefix, set expiry as well as the option to restrict user email with this coupon code.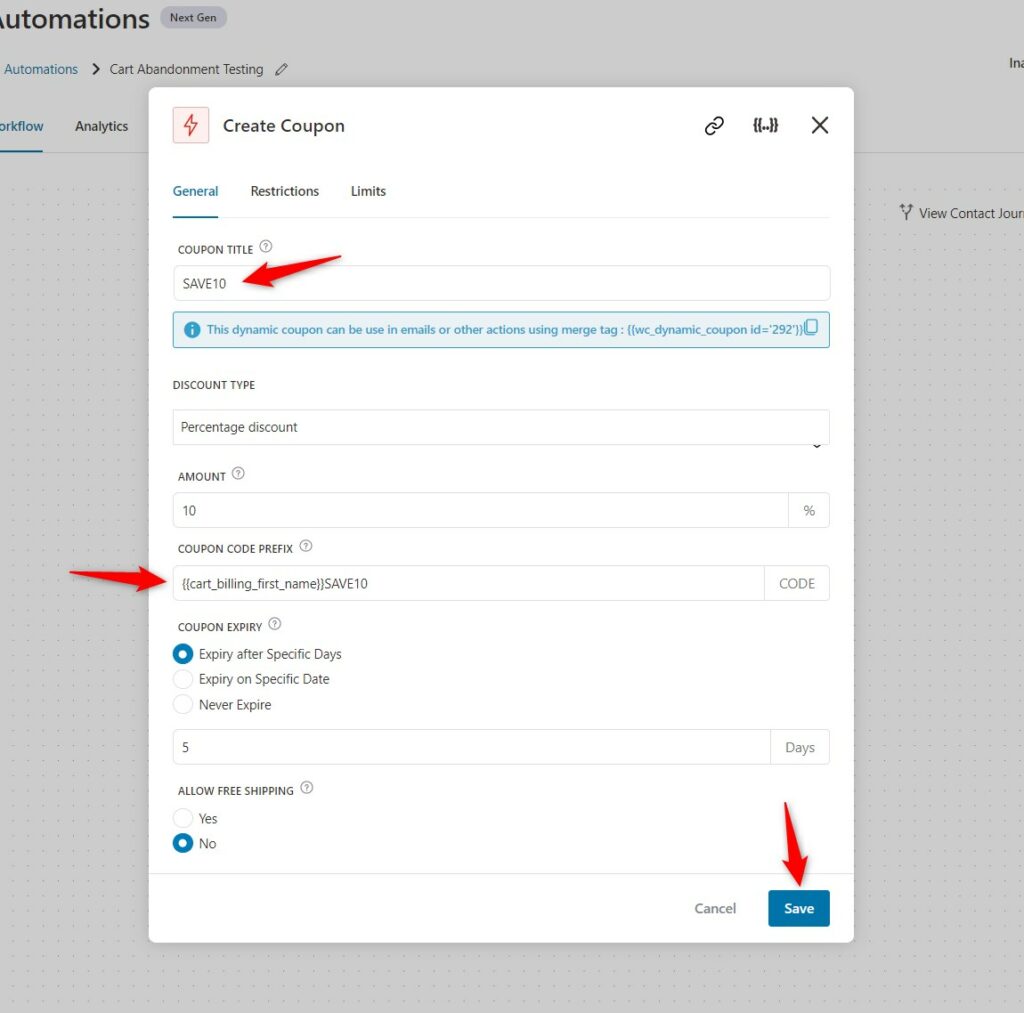 Once done, click on Save.
Step 3: Add 'Send Email' as the Action
Add an action by clicking on the blue Add (+) button.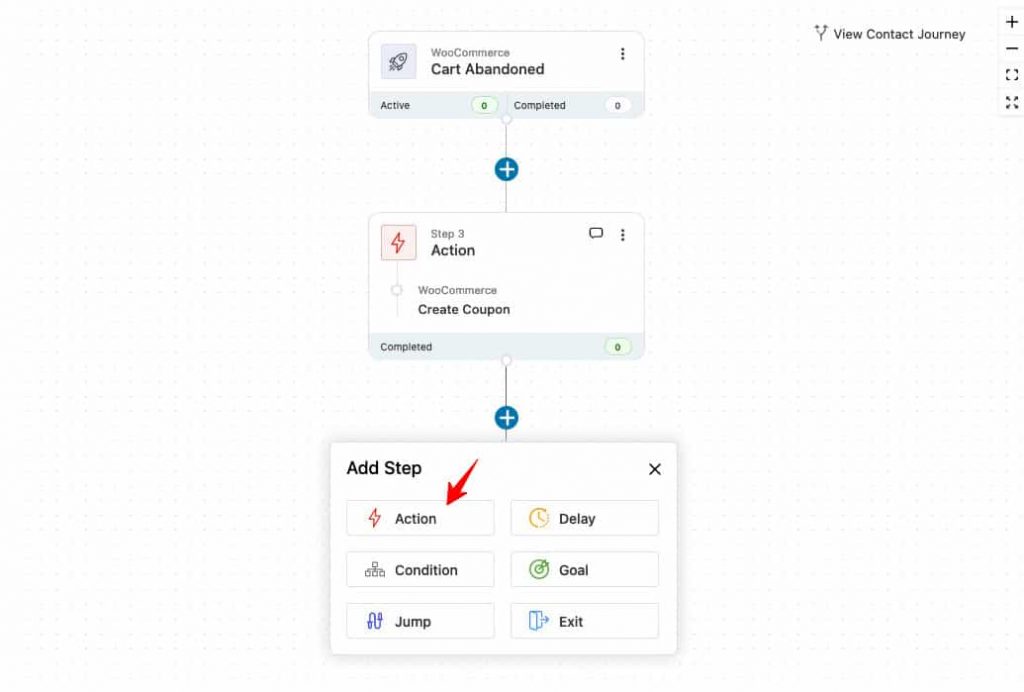 Select 'Send Email' as your action.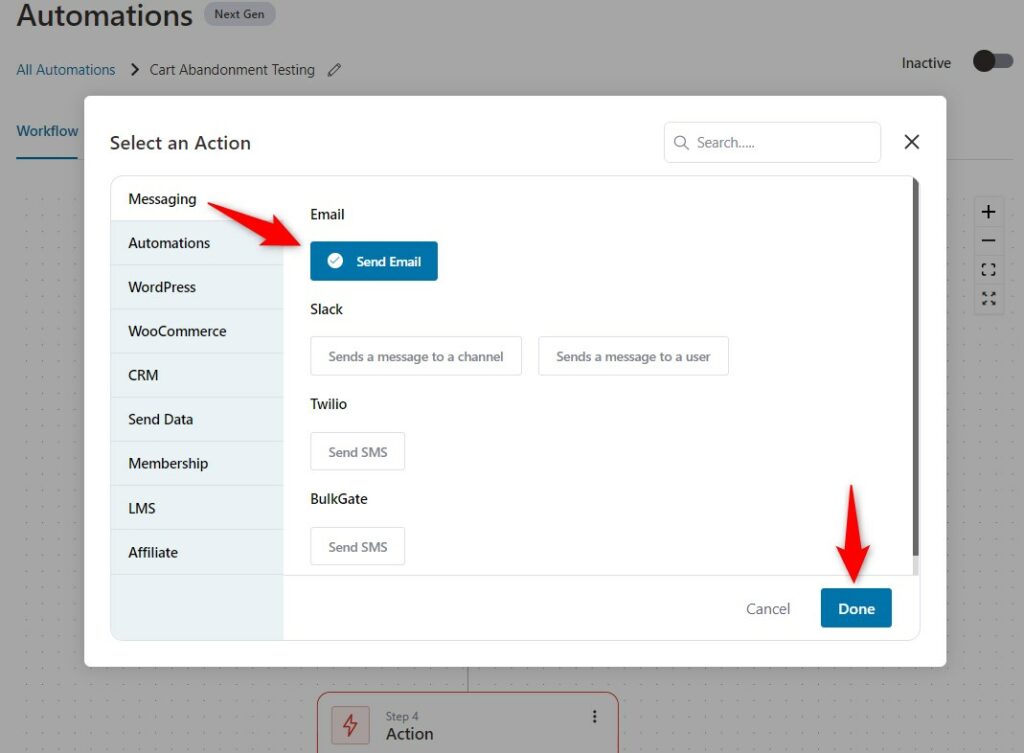 Paste your coupon merge tag in the email body.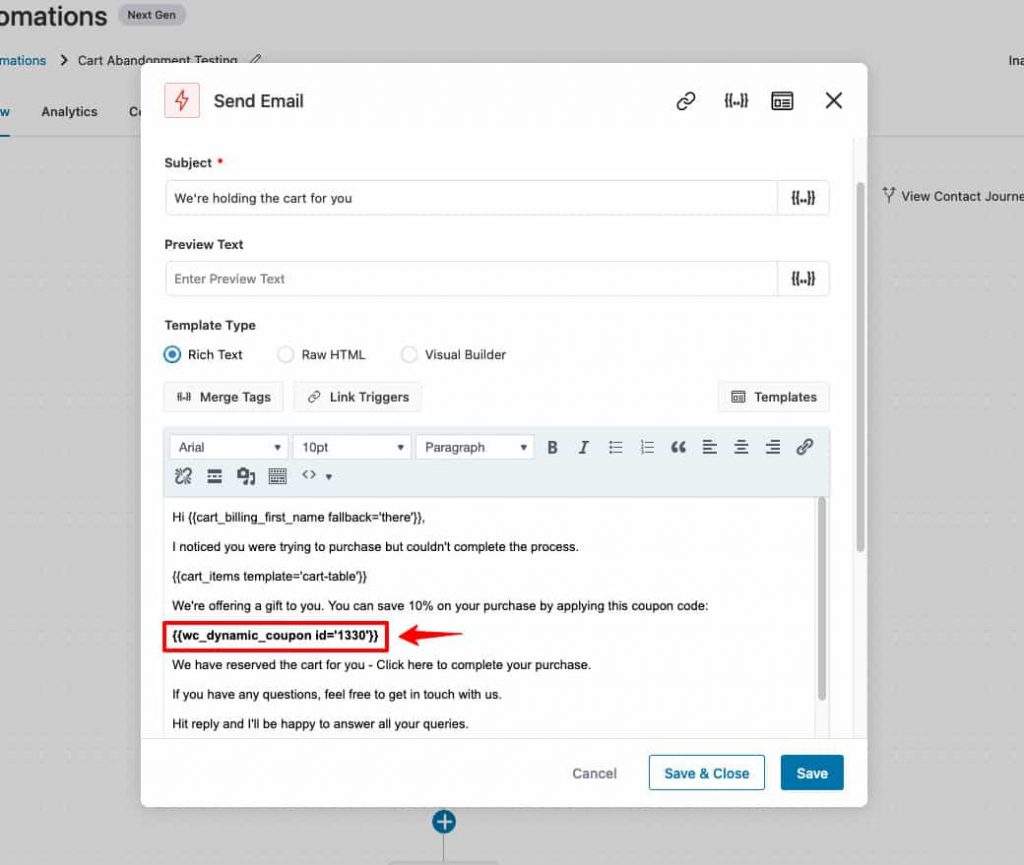 Your coupon code merge tag has successfully been added to the email.
Be sure to set up the delay in your subsequent follow-up emails for better impact.
This is how you can create personalized coupon codes for your users.