Follow the step-by-step instruction to import your contacts to FunnelKit Automations from your WordPress site.
Step 1: Go to the Contacts tab in FunnelKit Automations and click on Import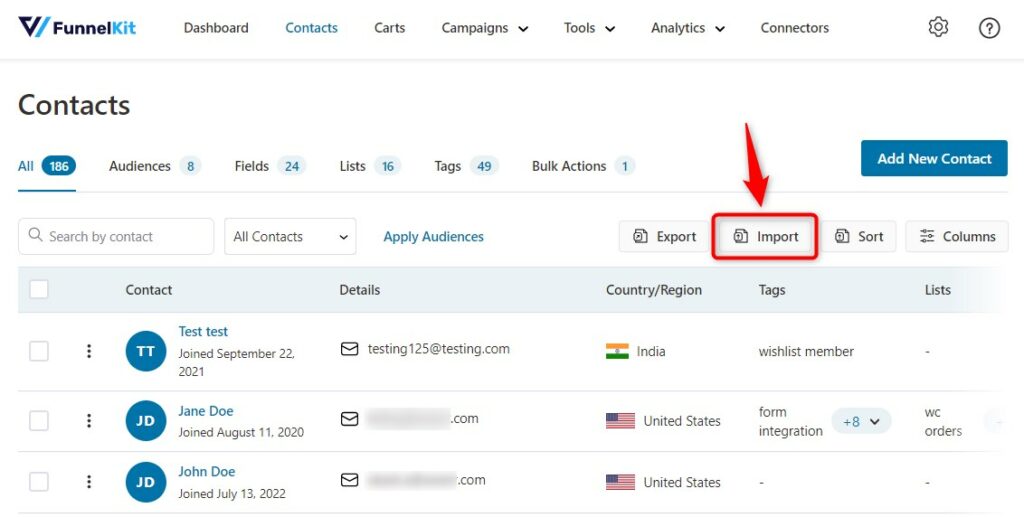 Step 2: Select WordPress as the source
Step 3: Select the WordPress roles to import
For example, if there are 23 users as Author on your WordPress, then checking the "Author" role will import those 23 contacts in FunnelKit Automations.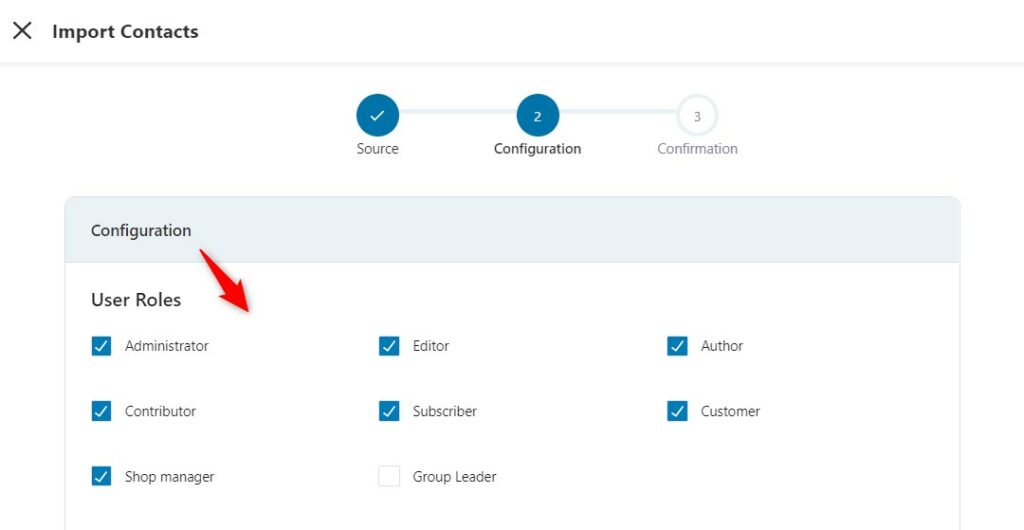 Step 4: Configure miscellaneous settings
You'll also see the Contact Profile section, which we've already discussed in the previous section - How to Import Contacts from CSV.
Once done, click Import.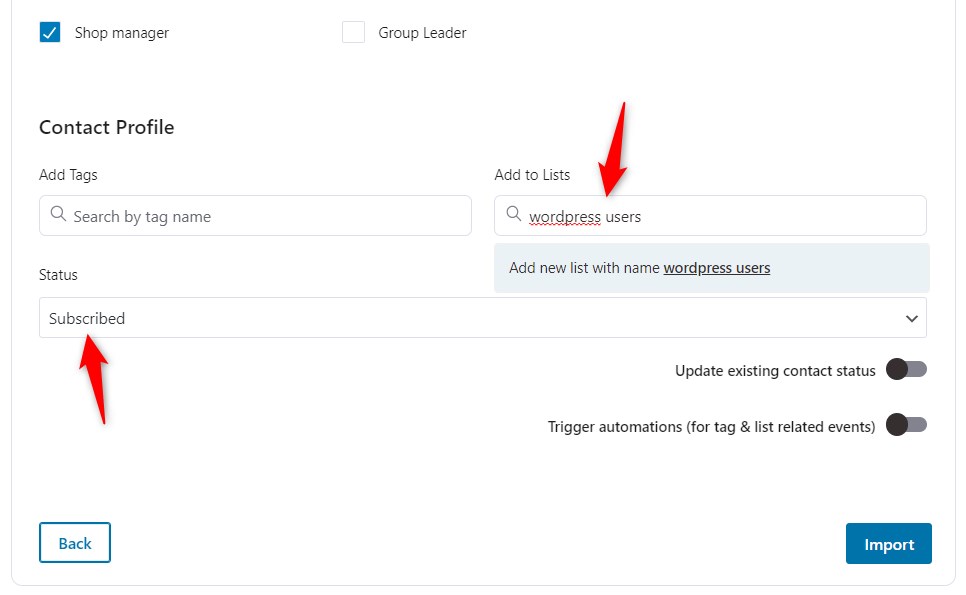 Step 5: Wait for your import to complete
In the last Confirmation screen, you'll see the progress bar of how many contacts skipped, failed, or successfully imported.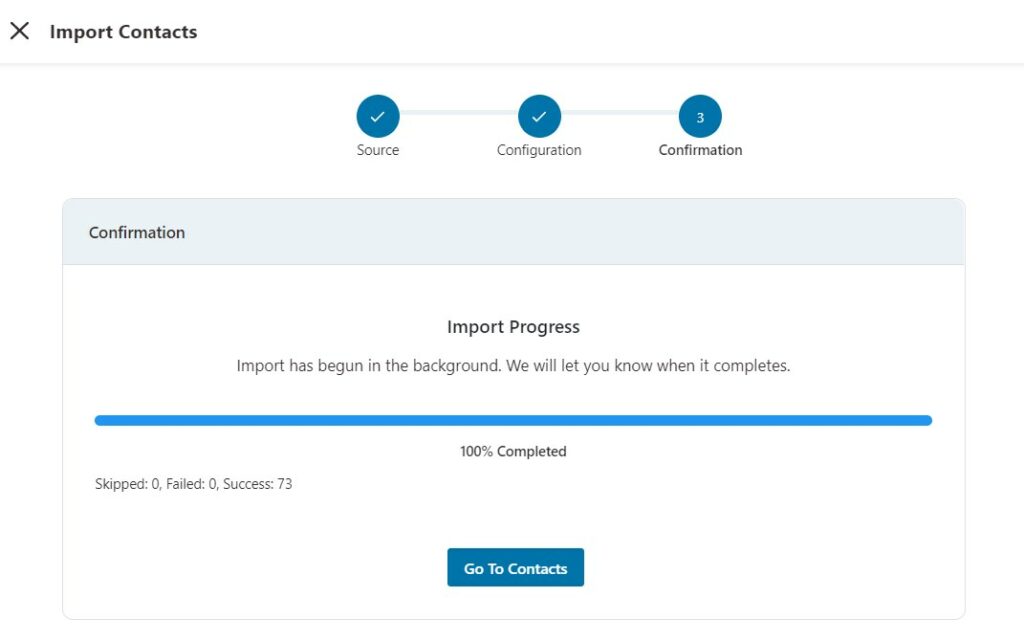 Go to contacts to see your imported contacts.
This is how you can import contacts to FunnelKit Automations from your WordPress website.